Gift Faux Fur Comfort Words Throw Blanket
Gift Faux Fur Comfort Words Throw Blanket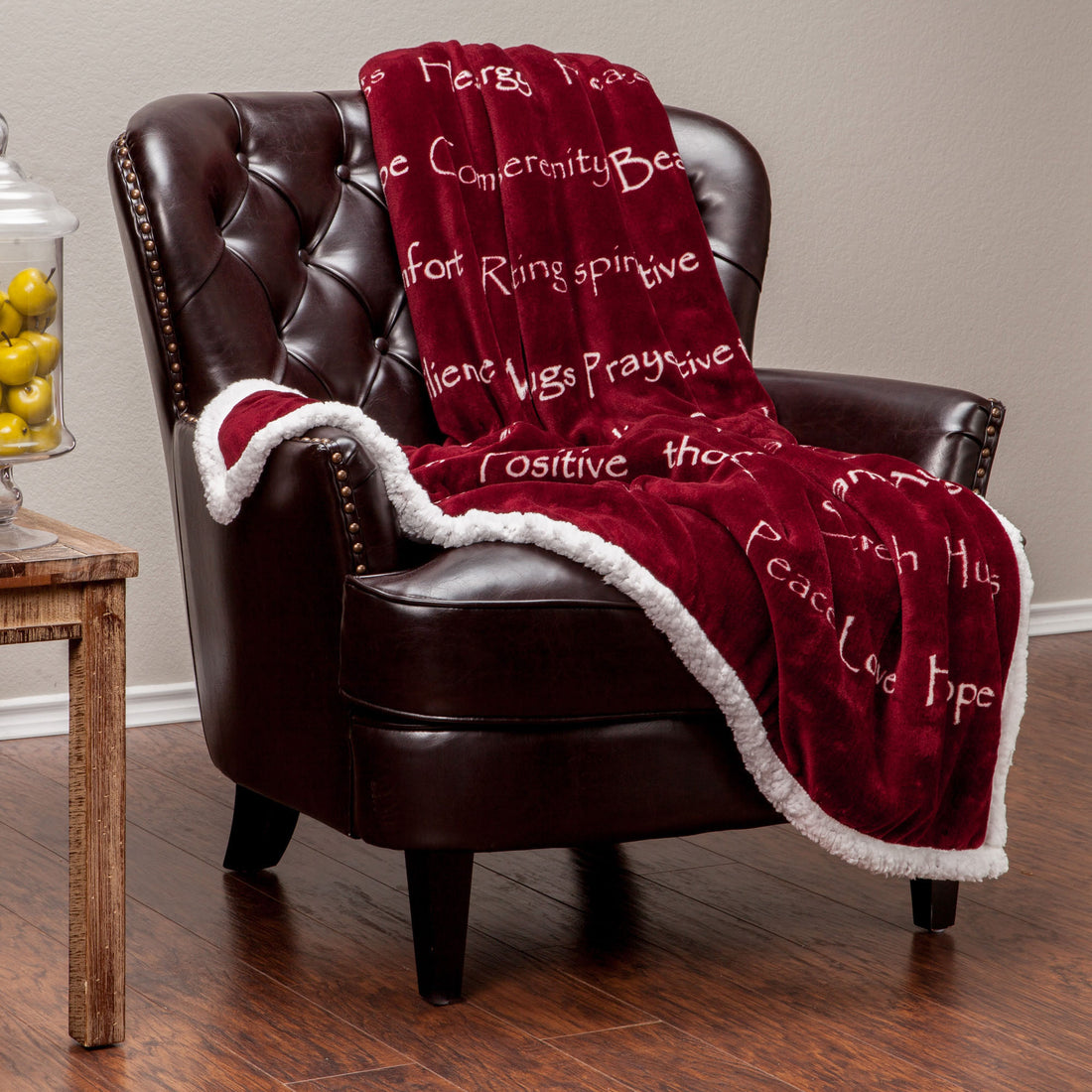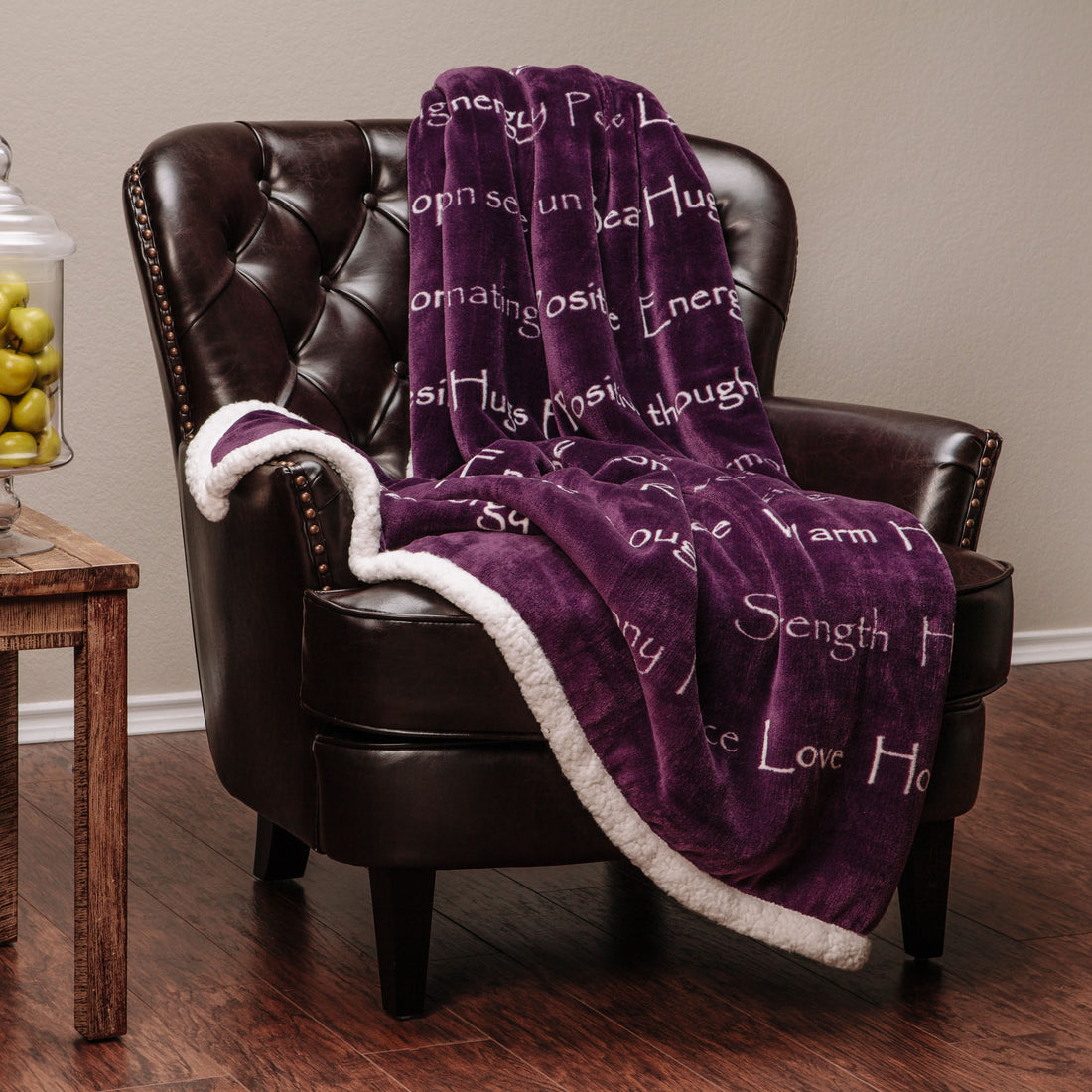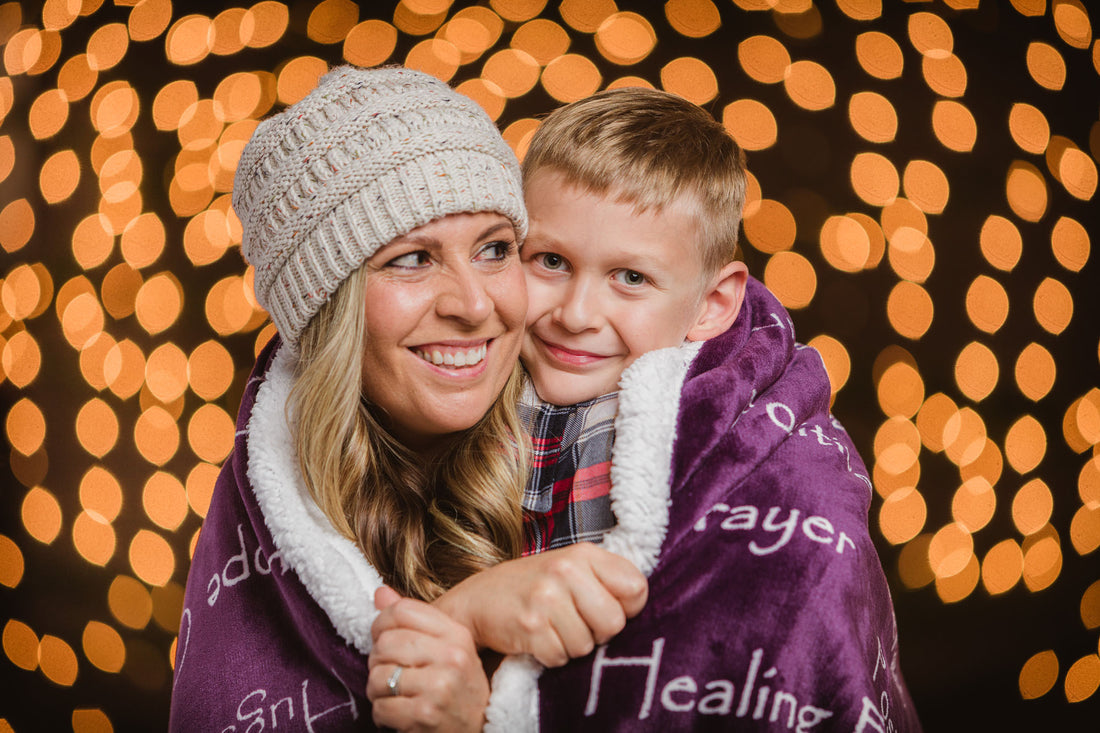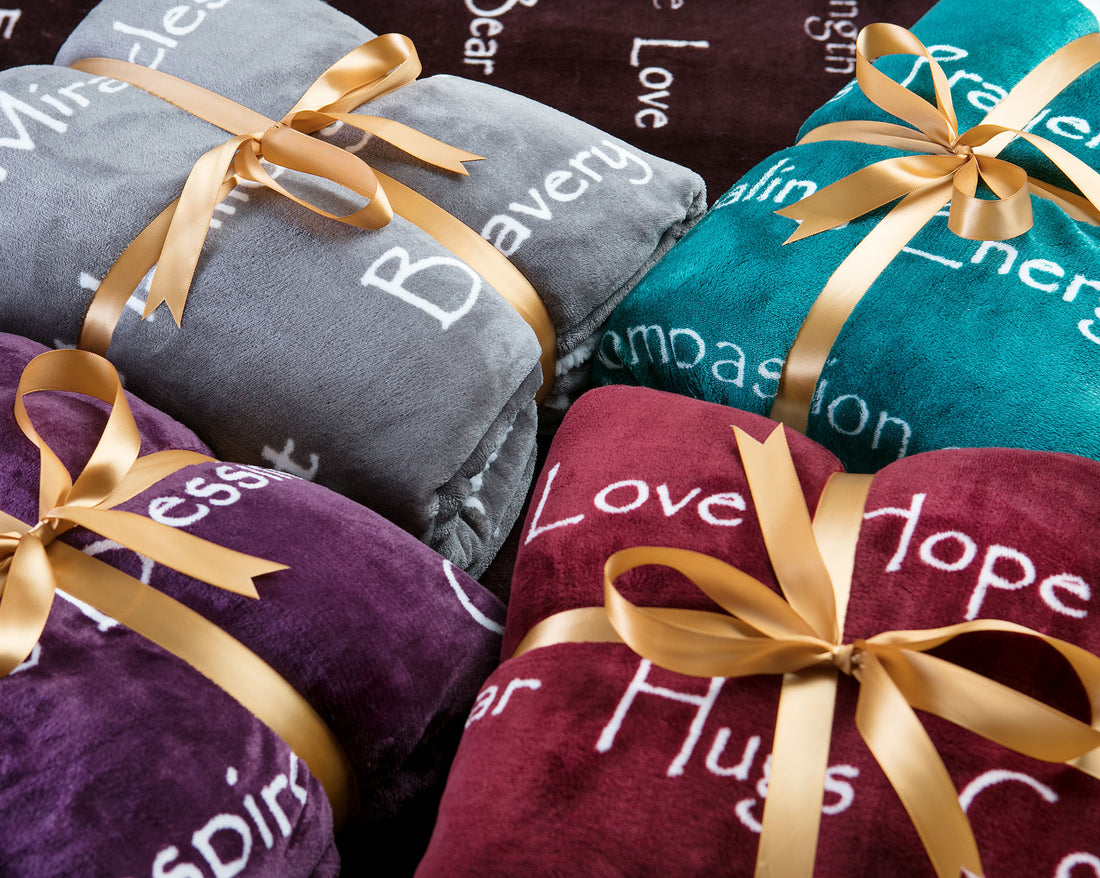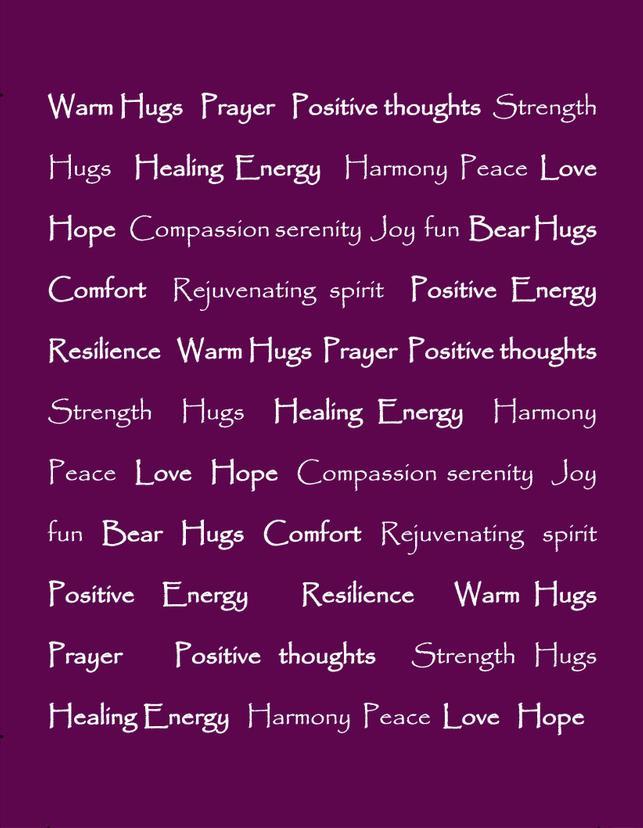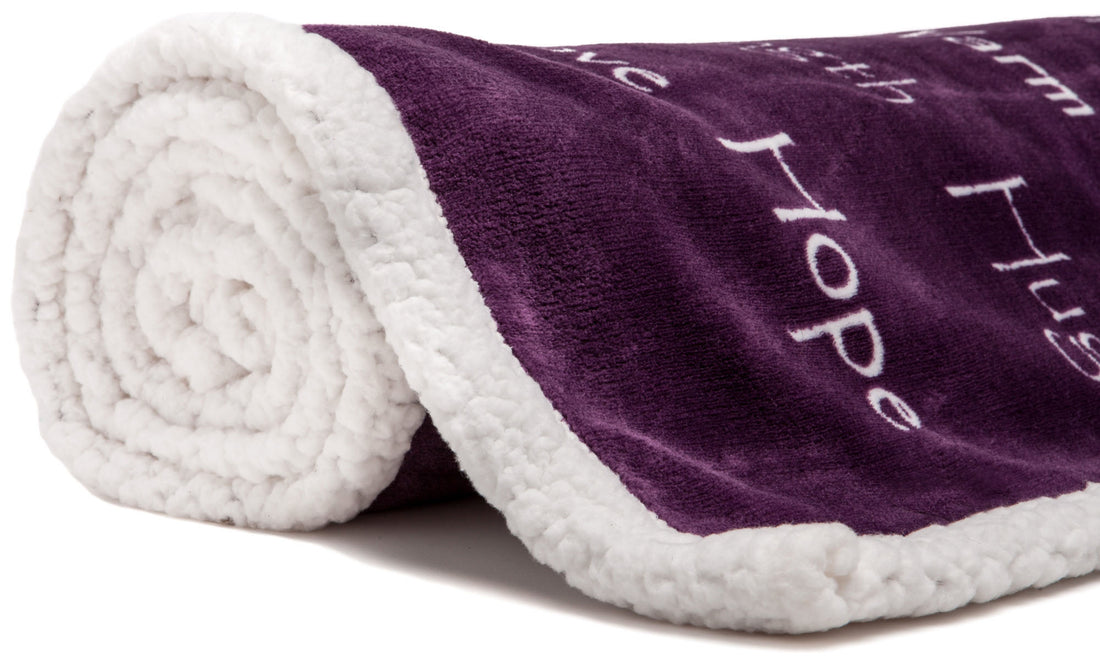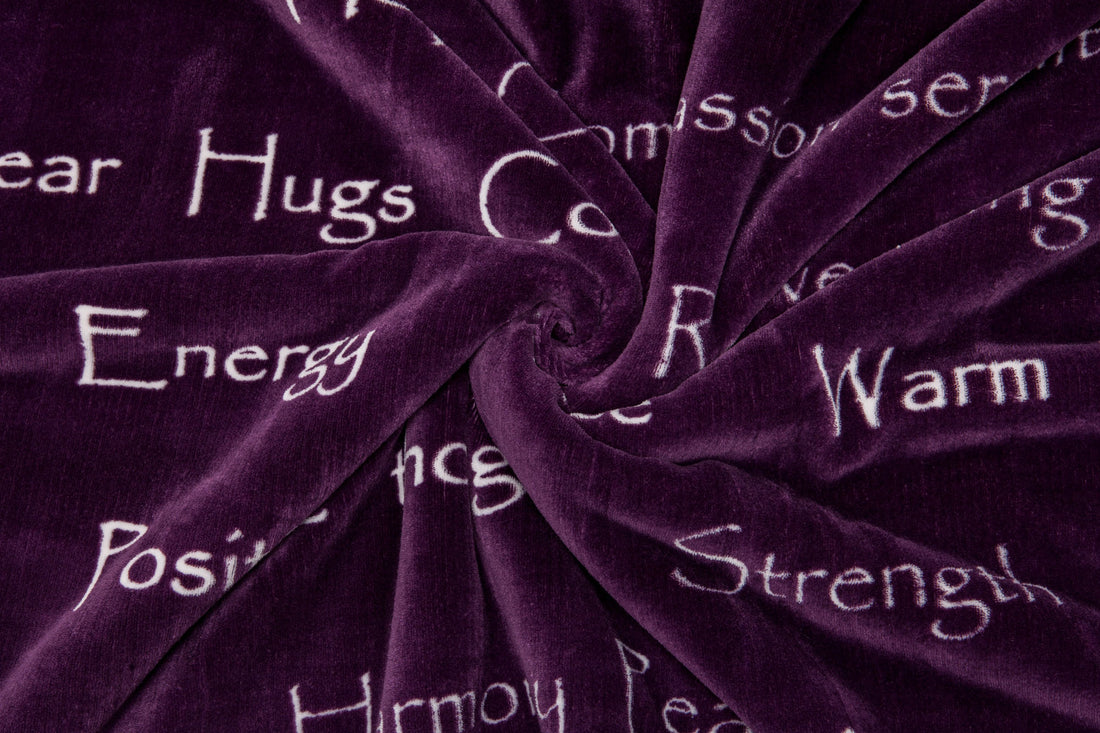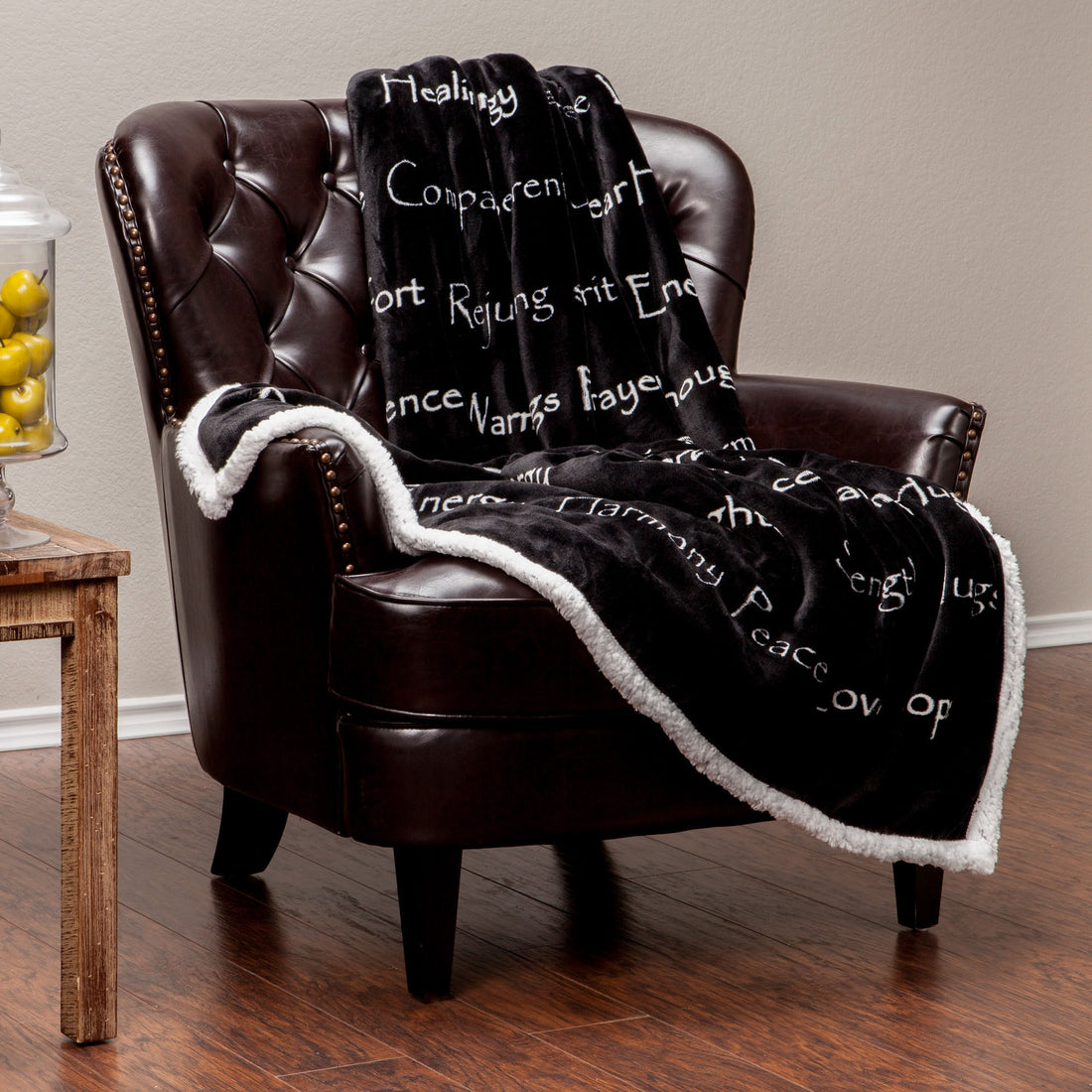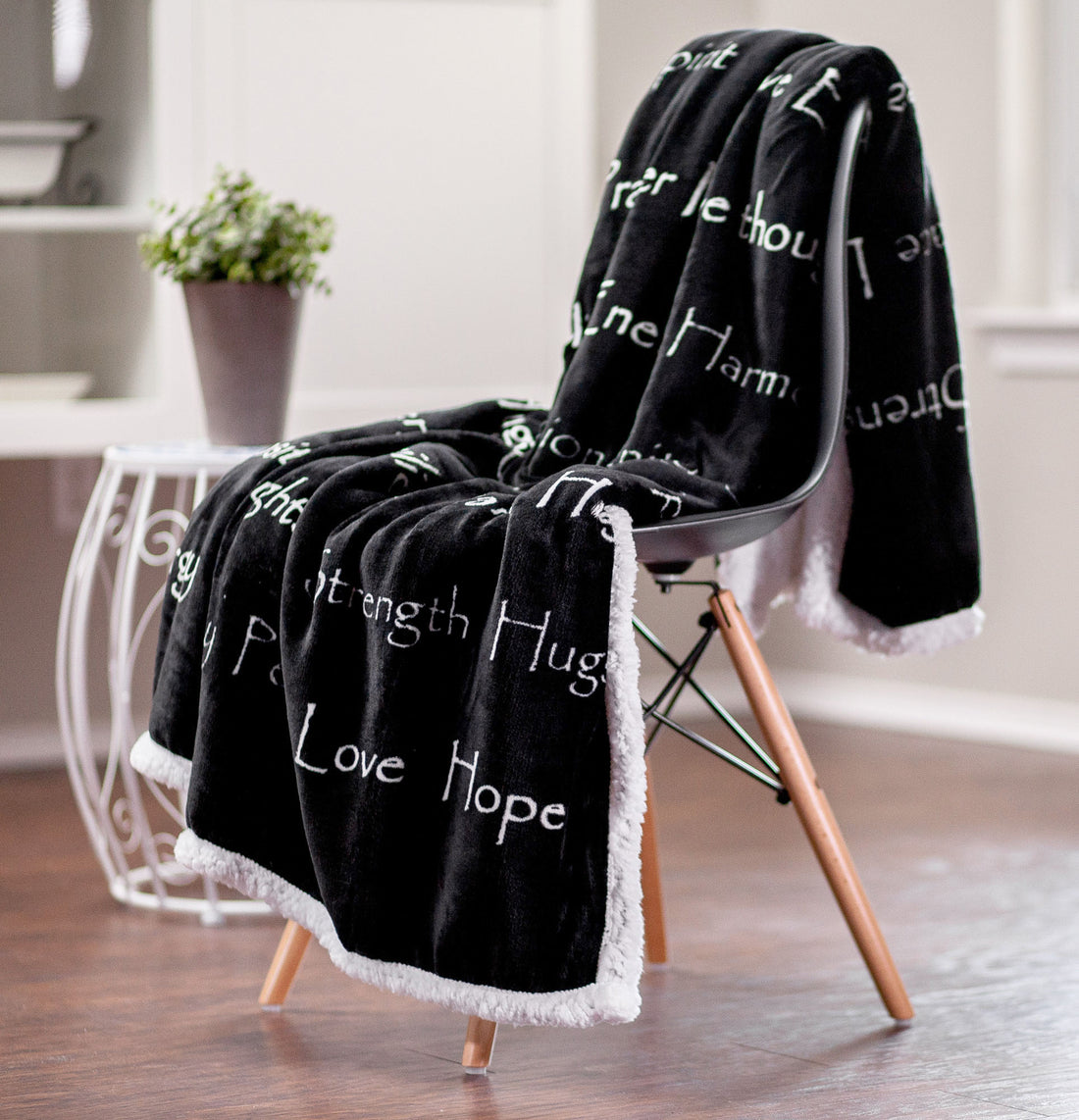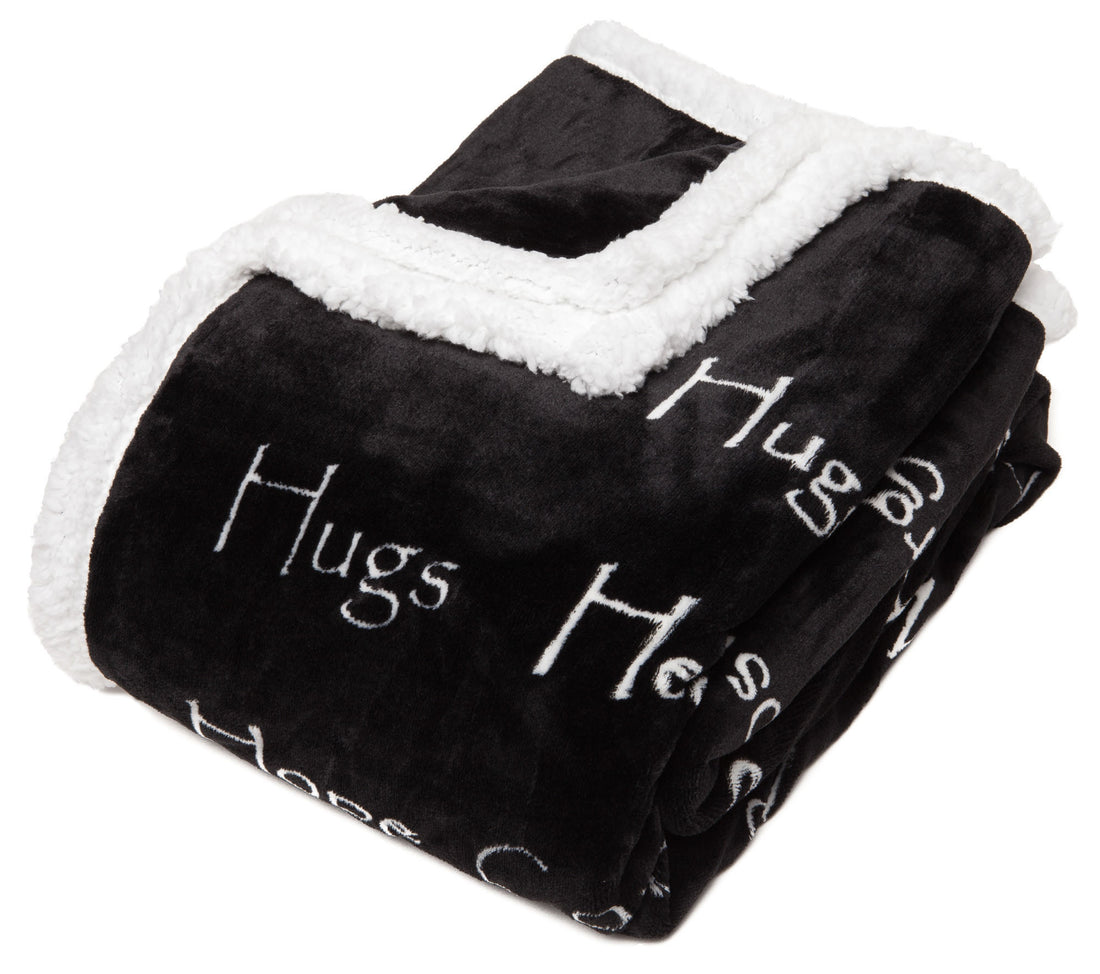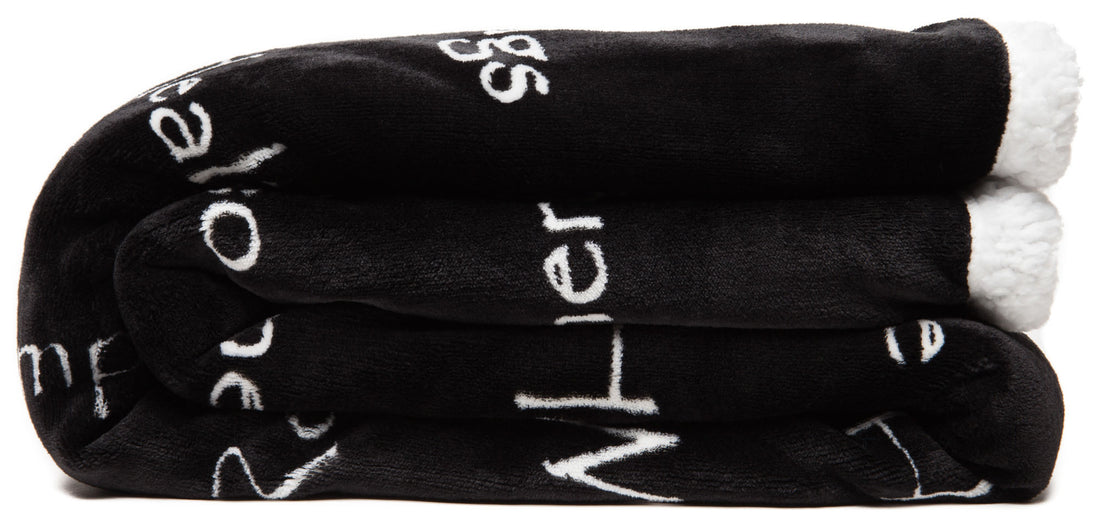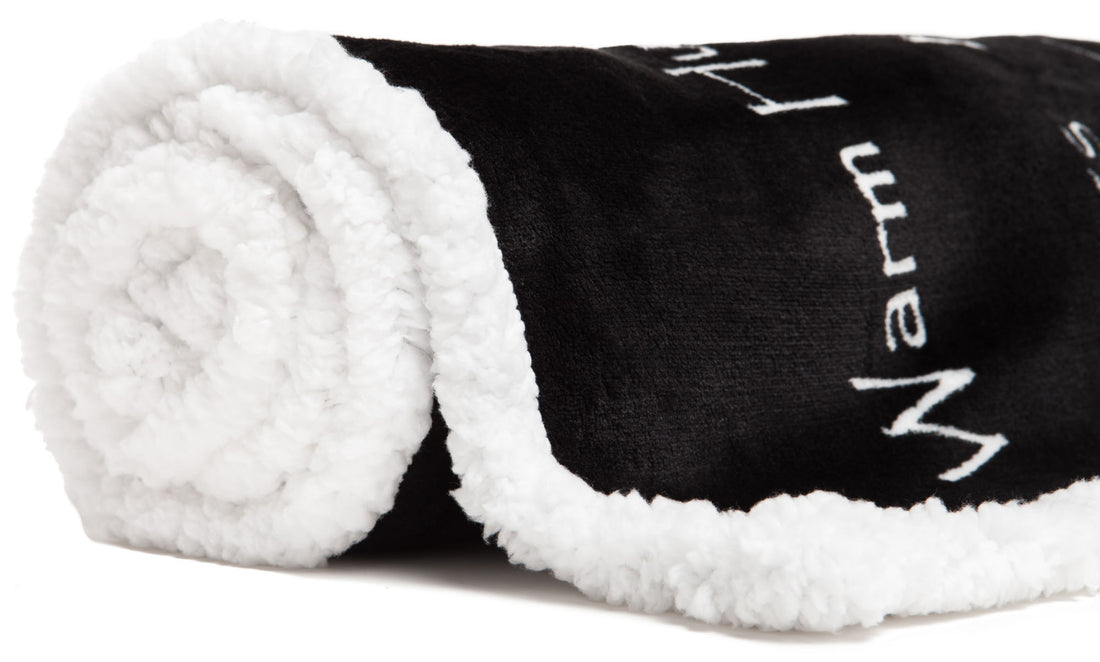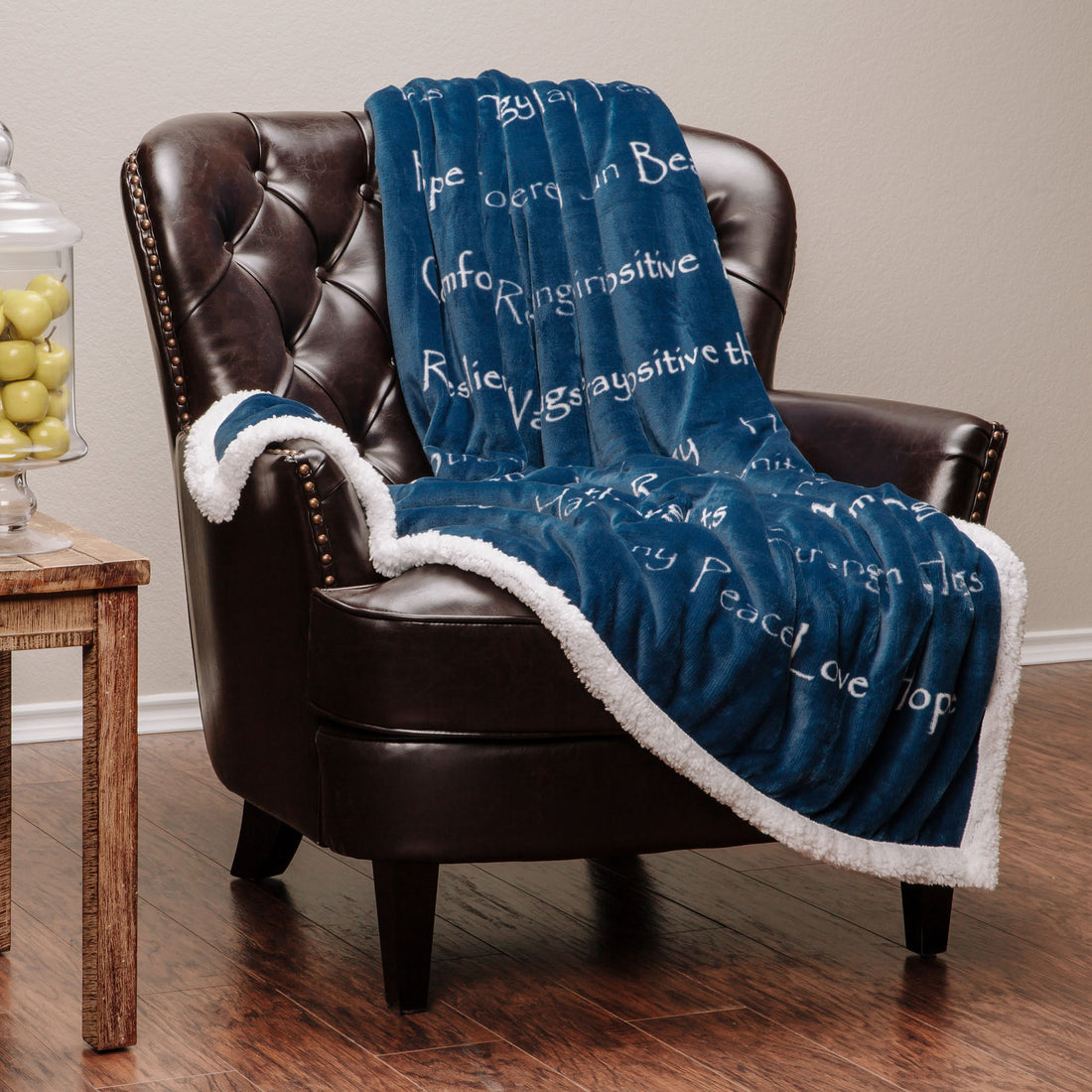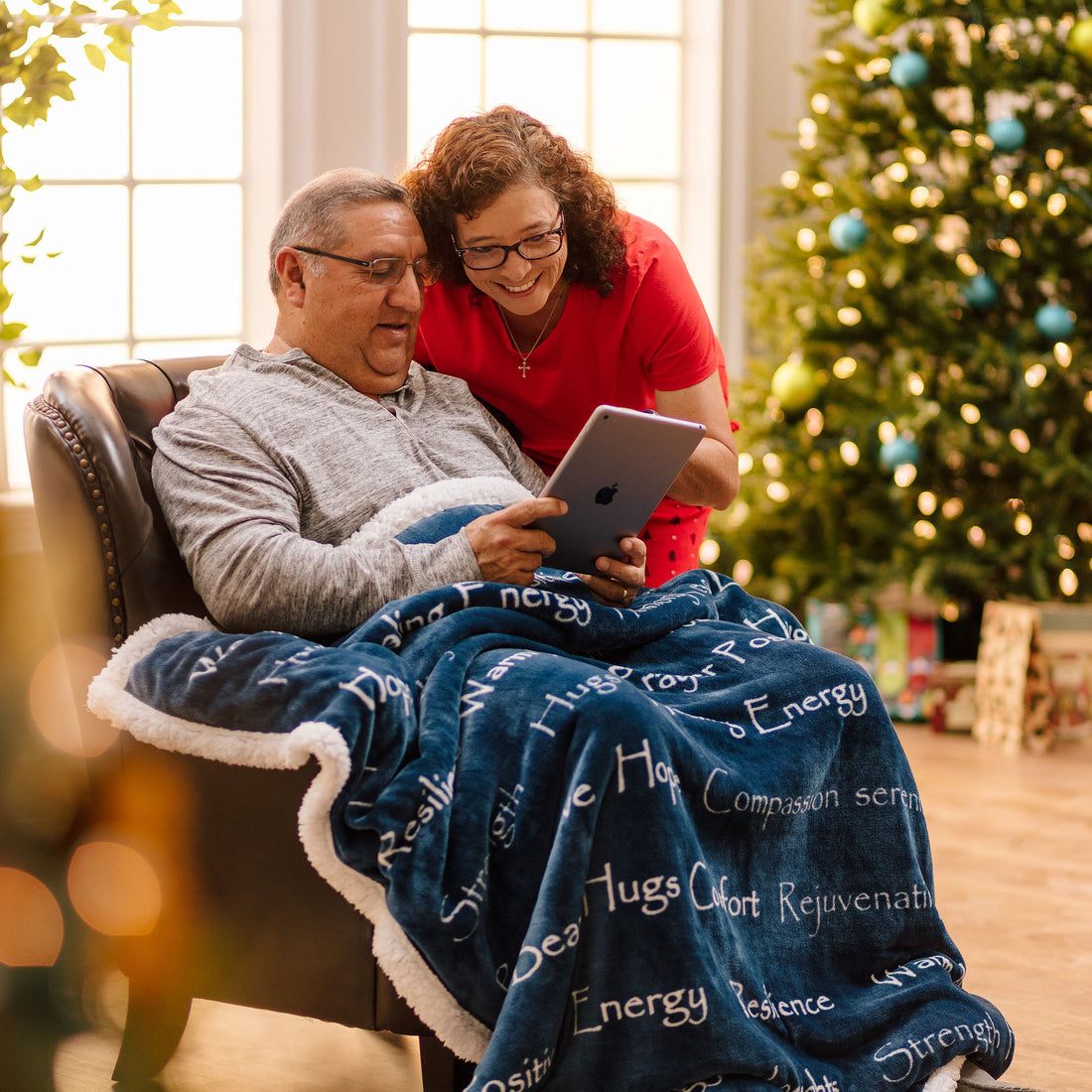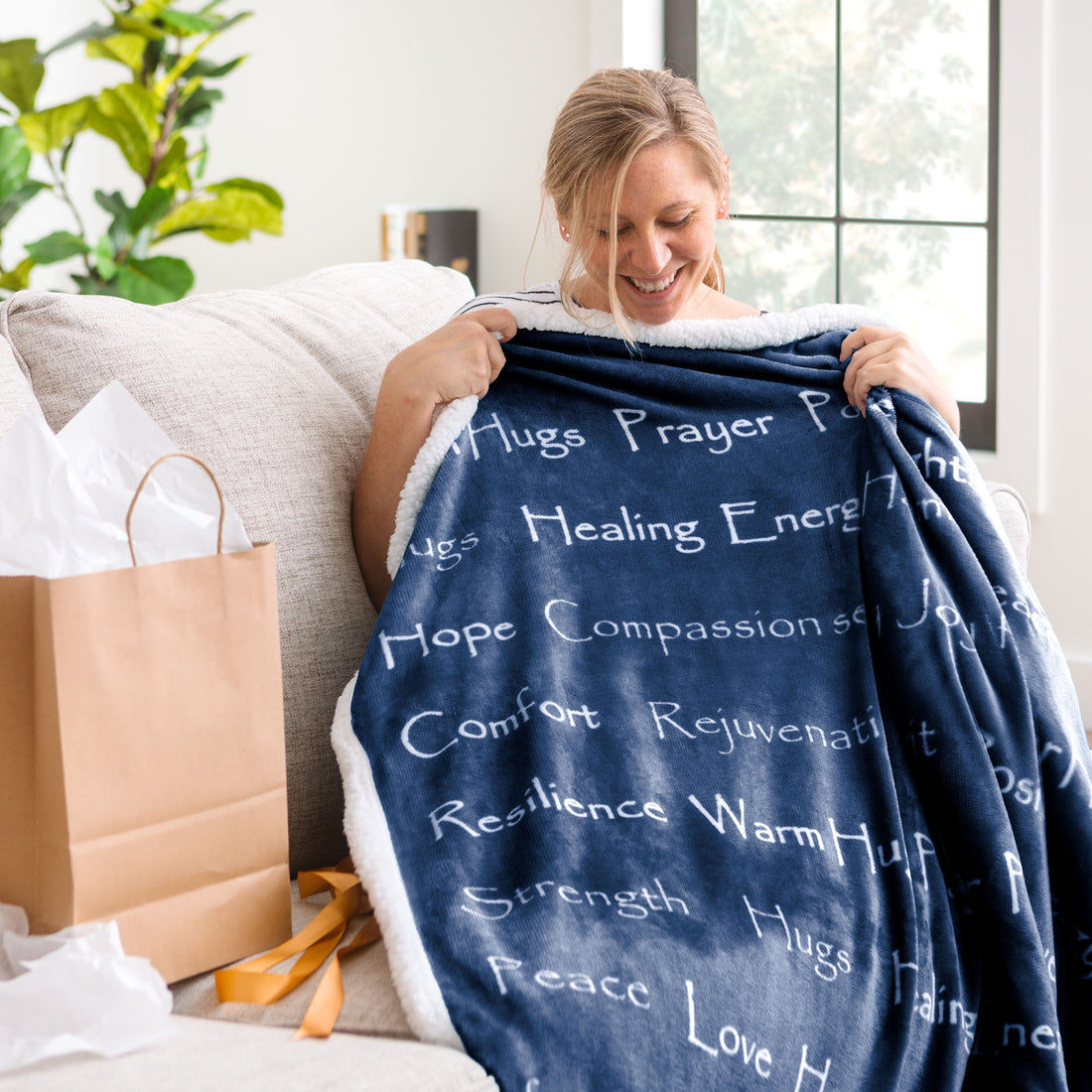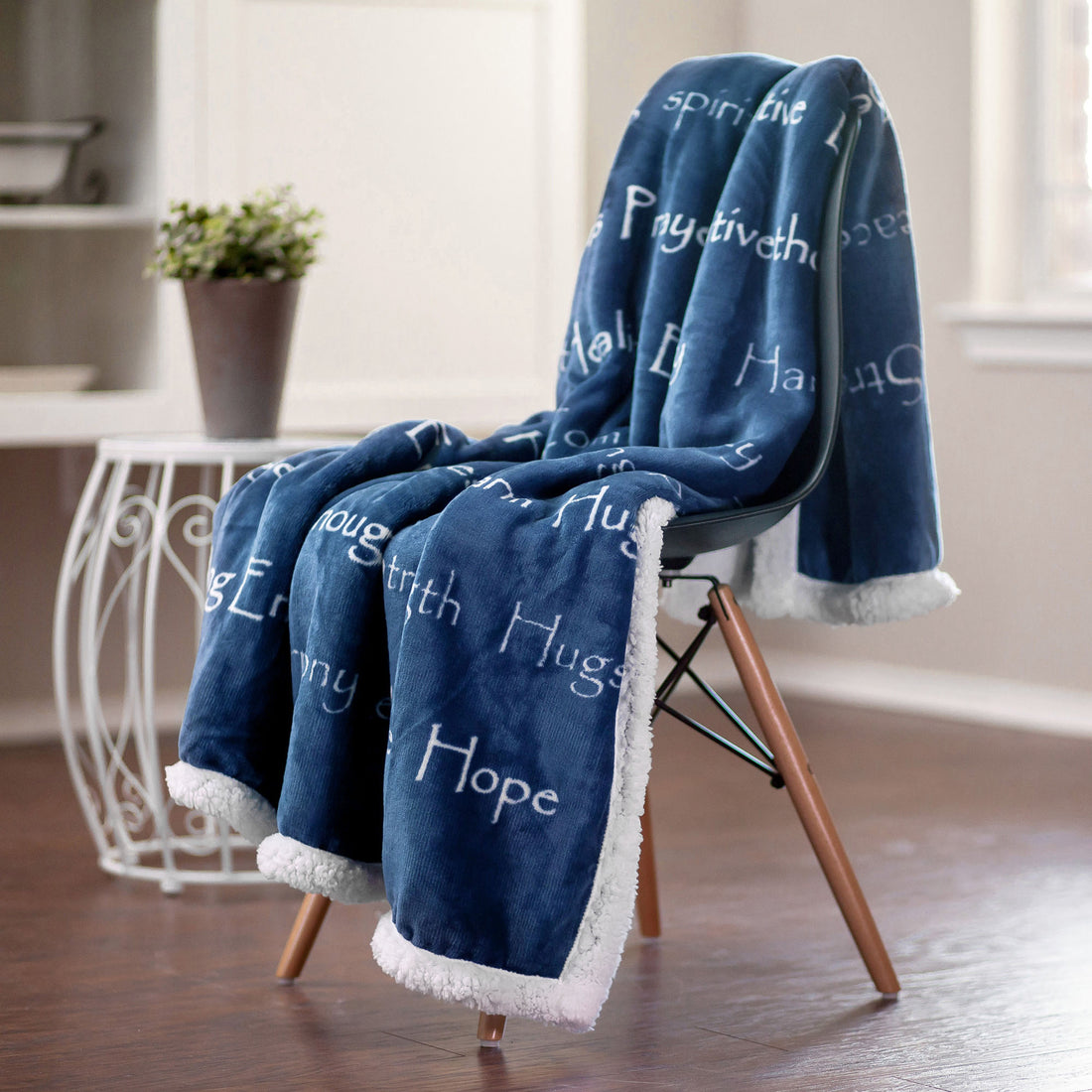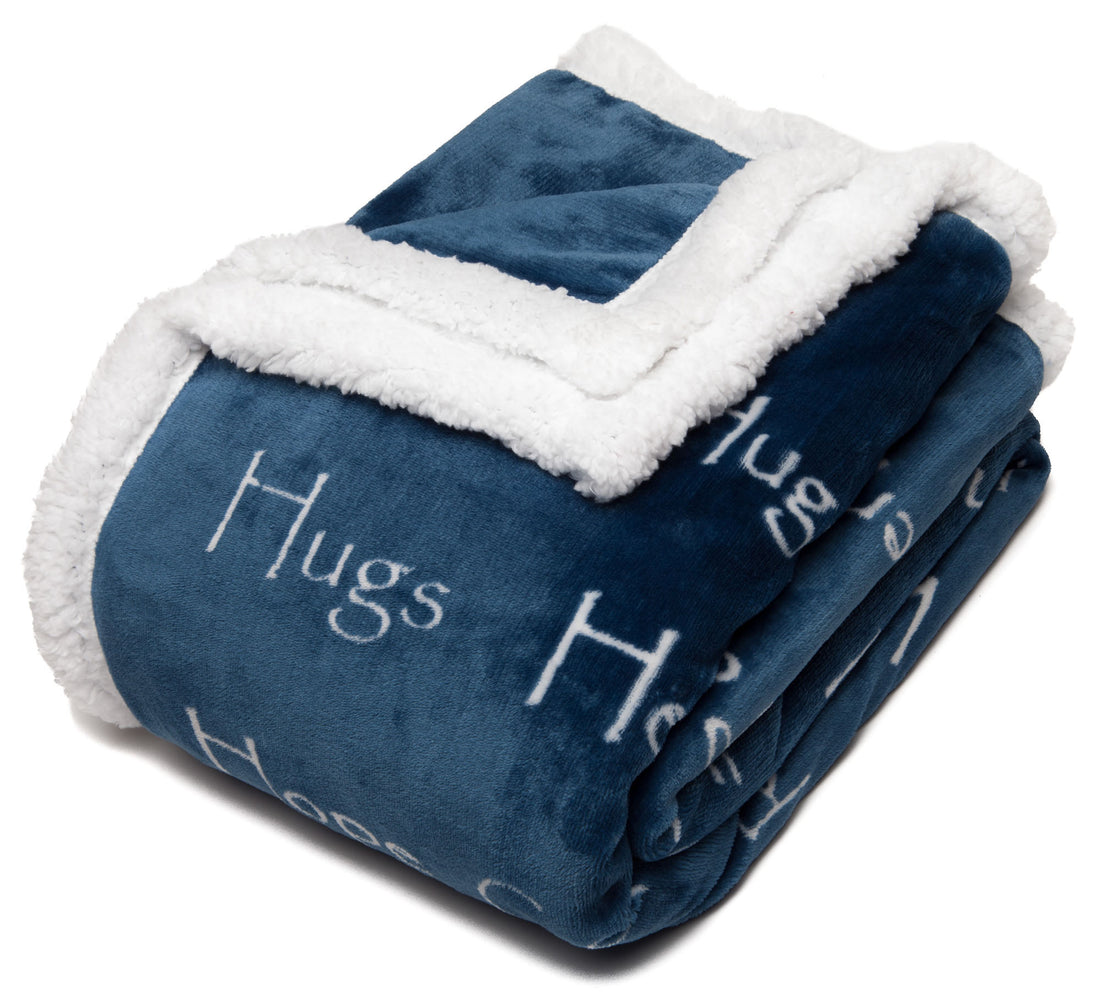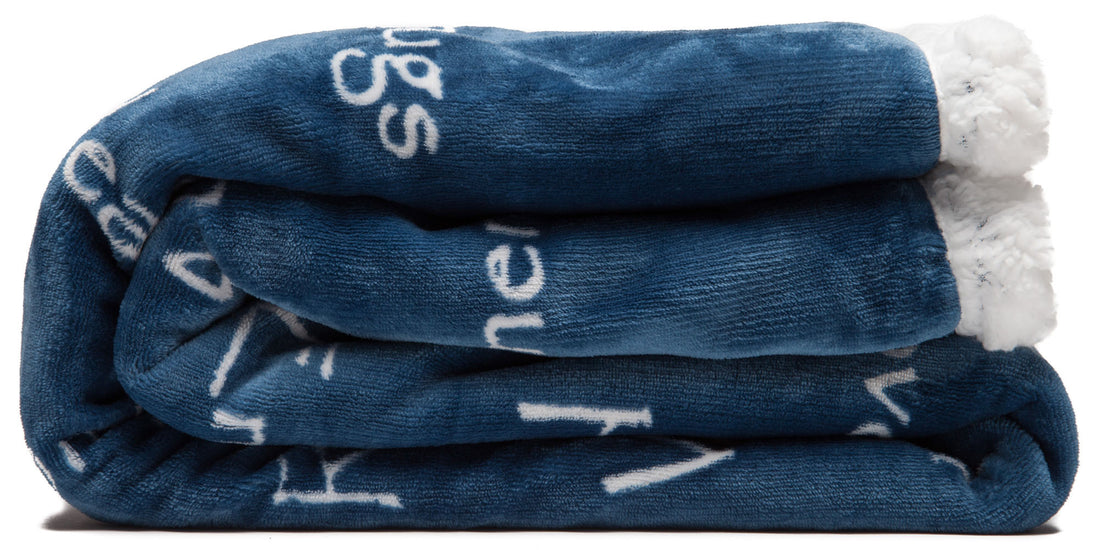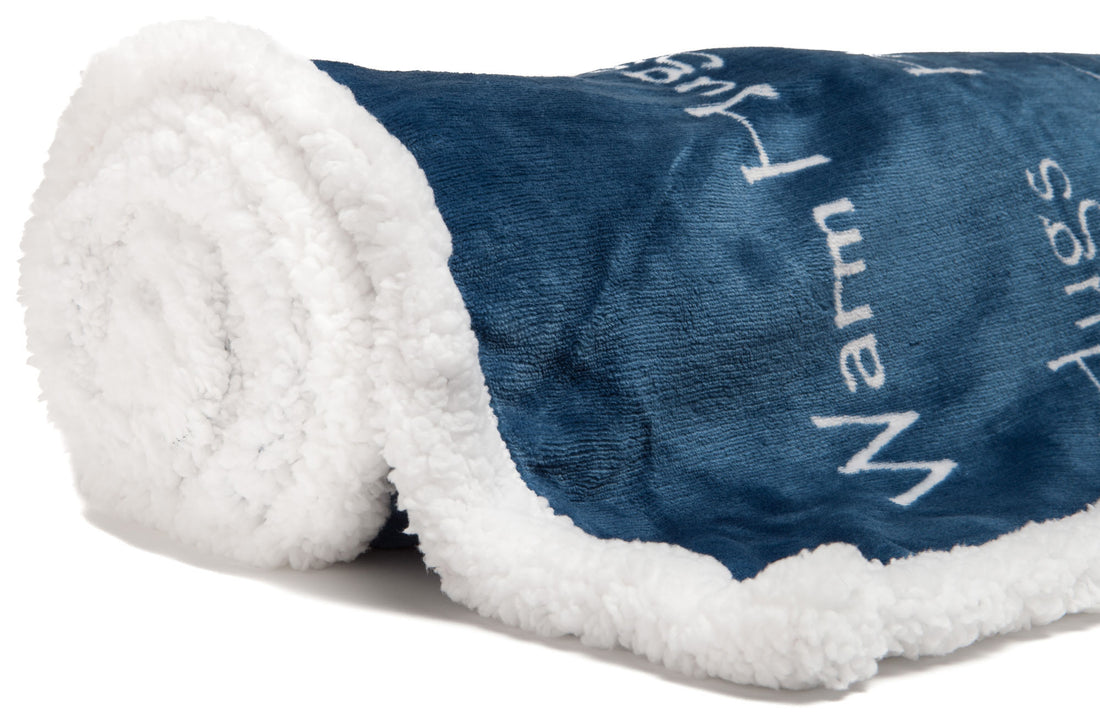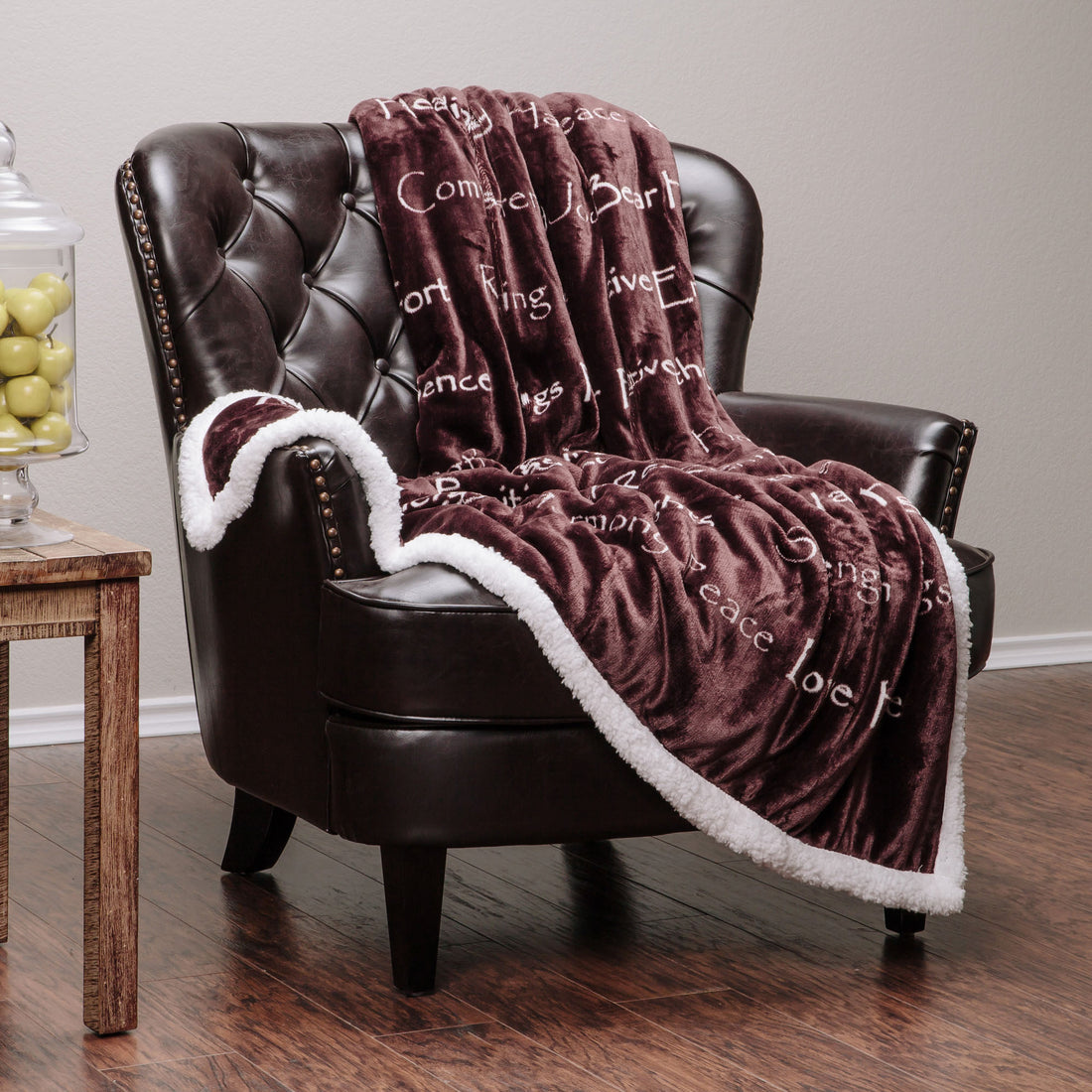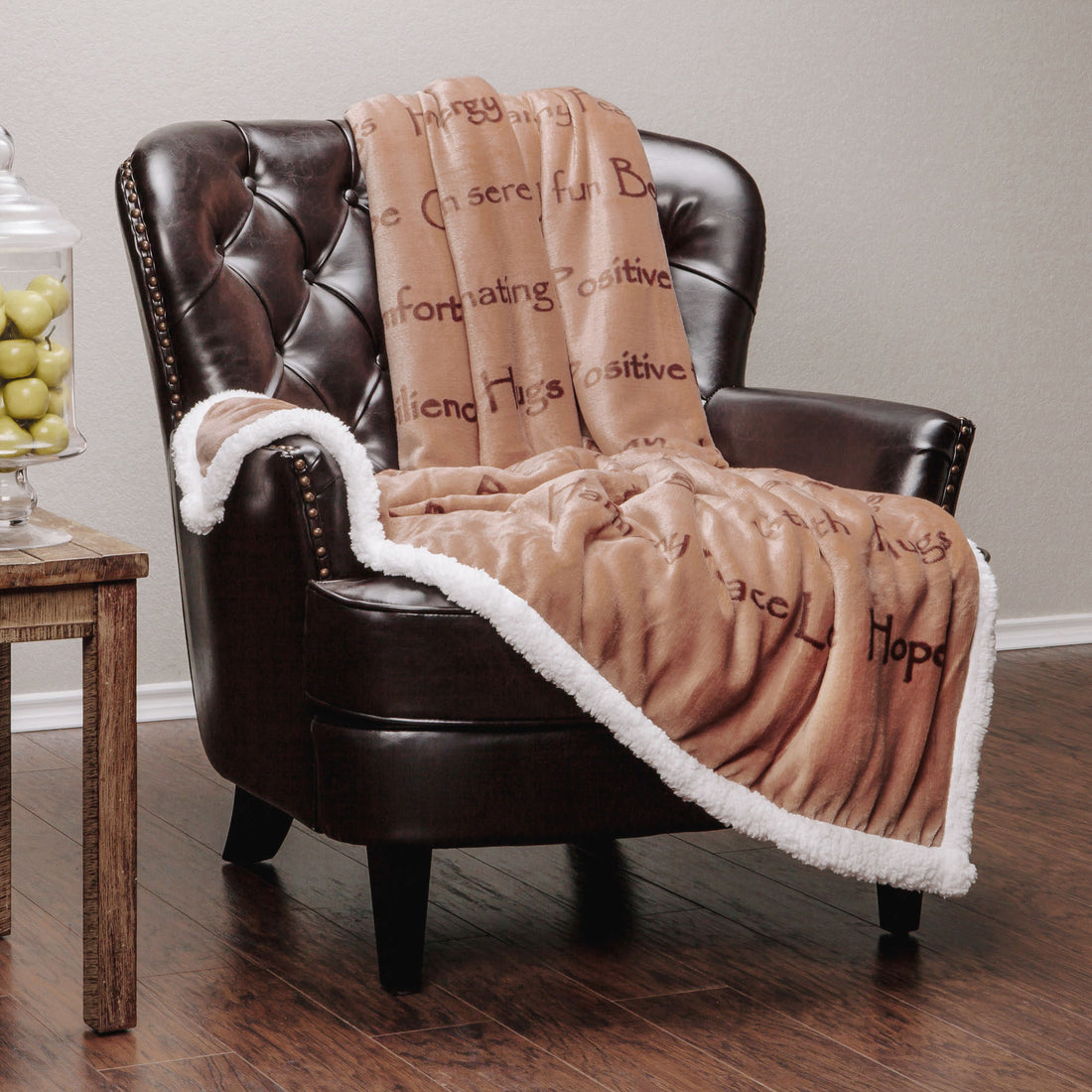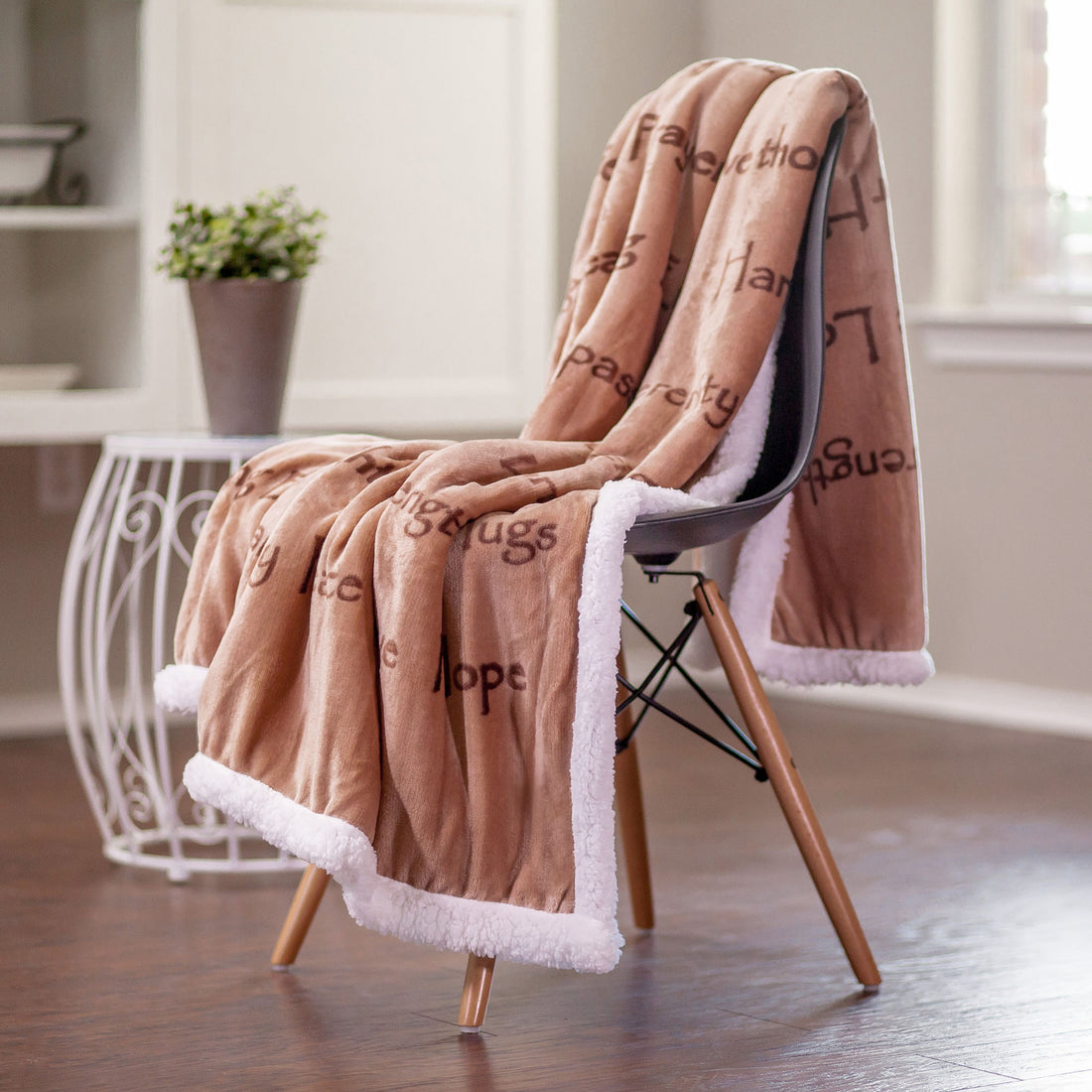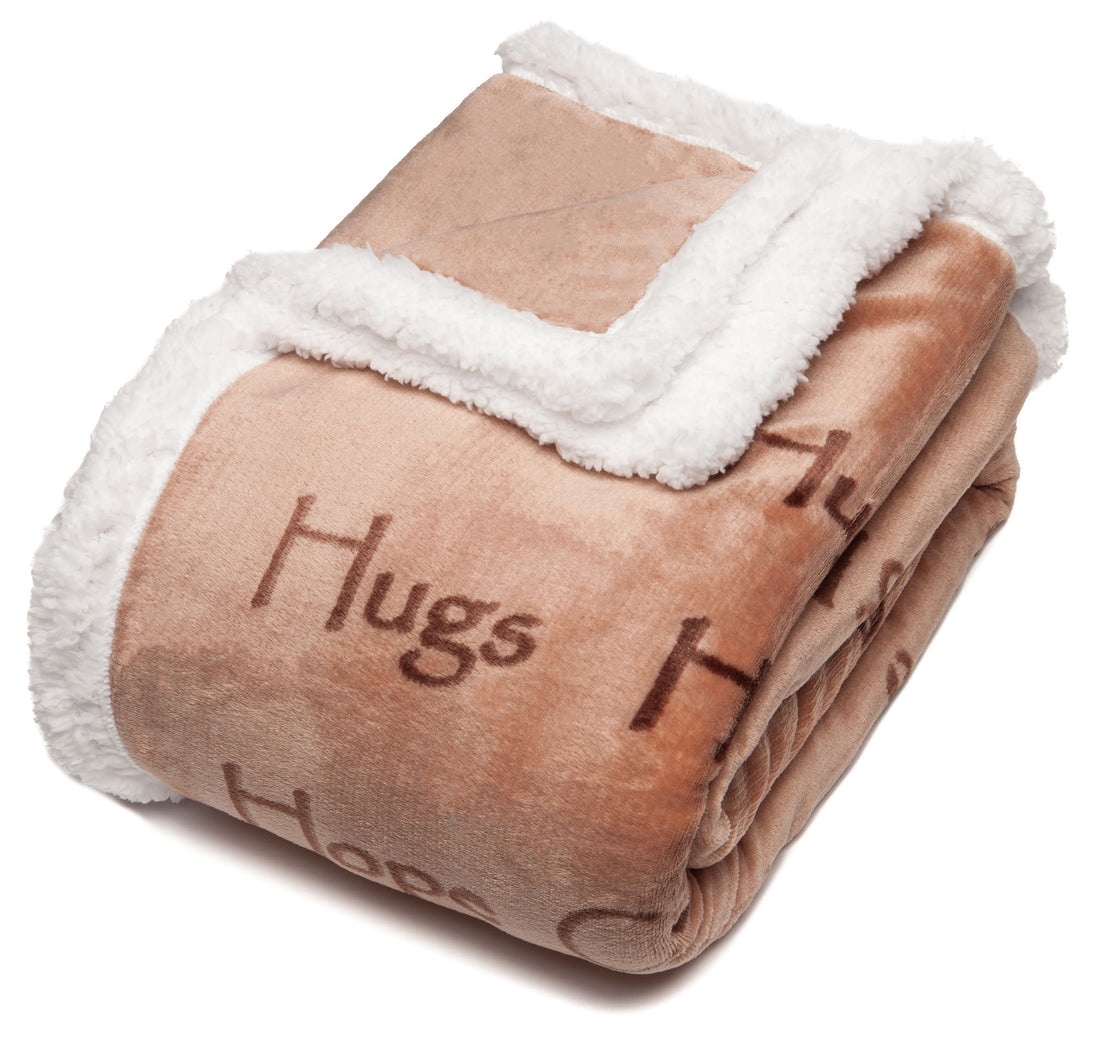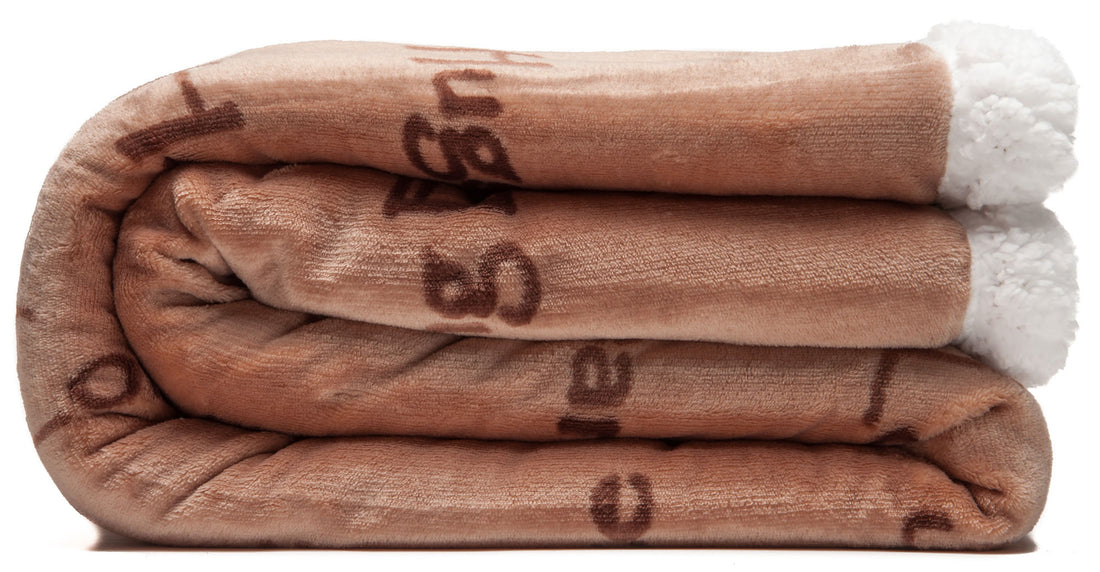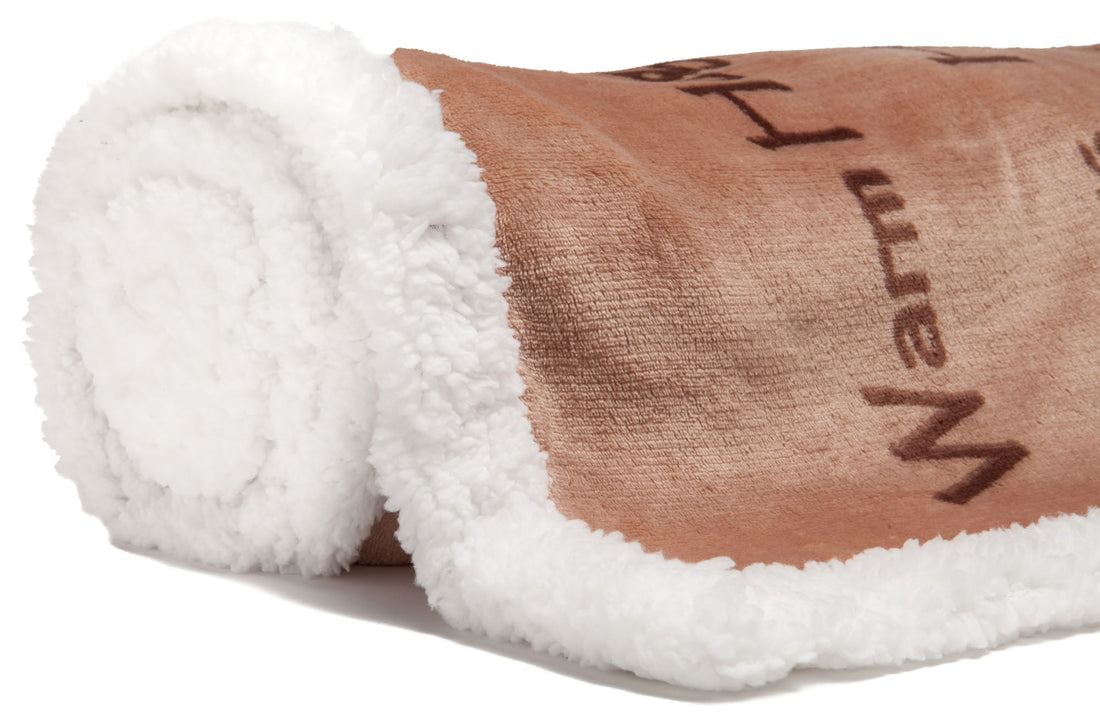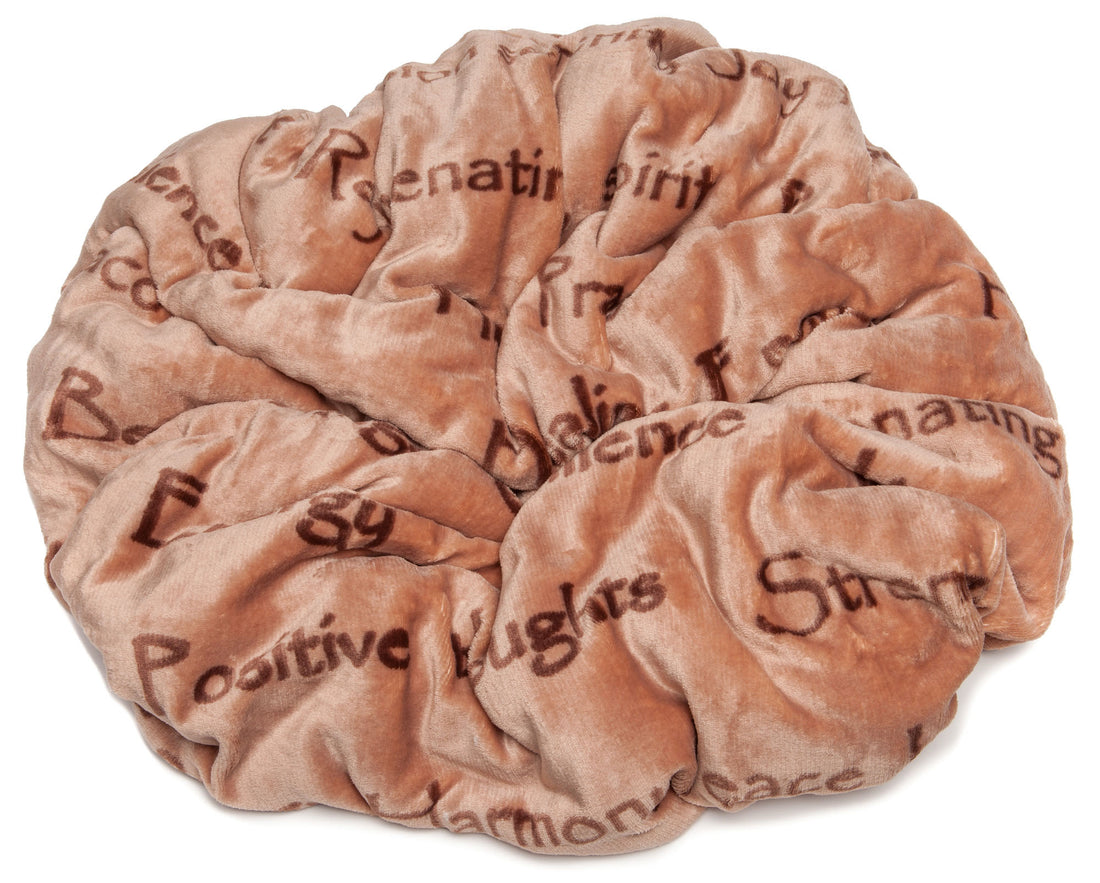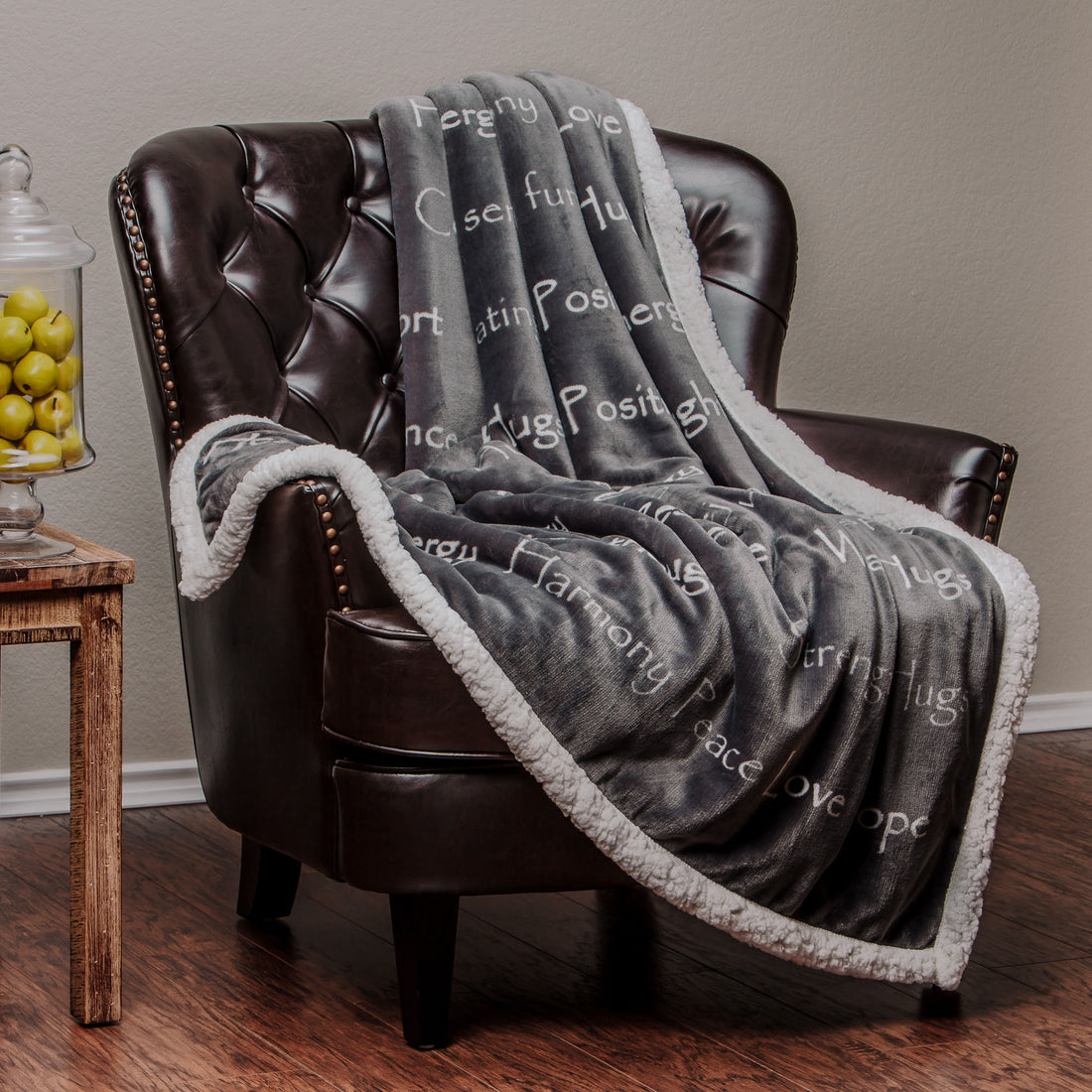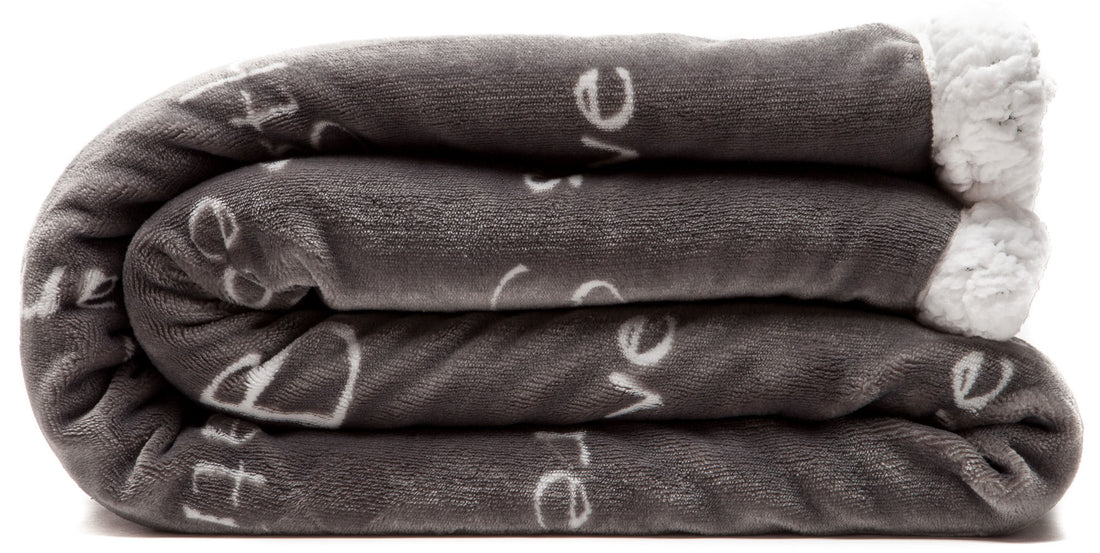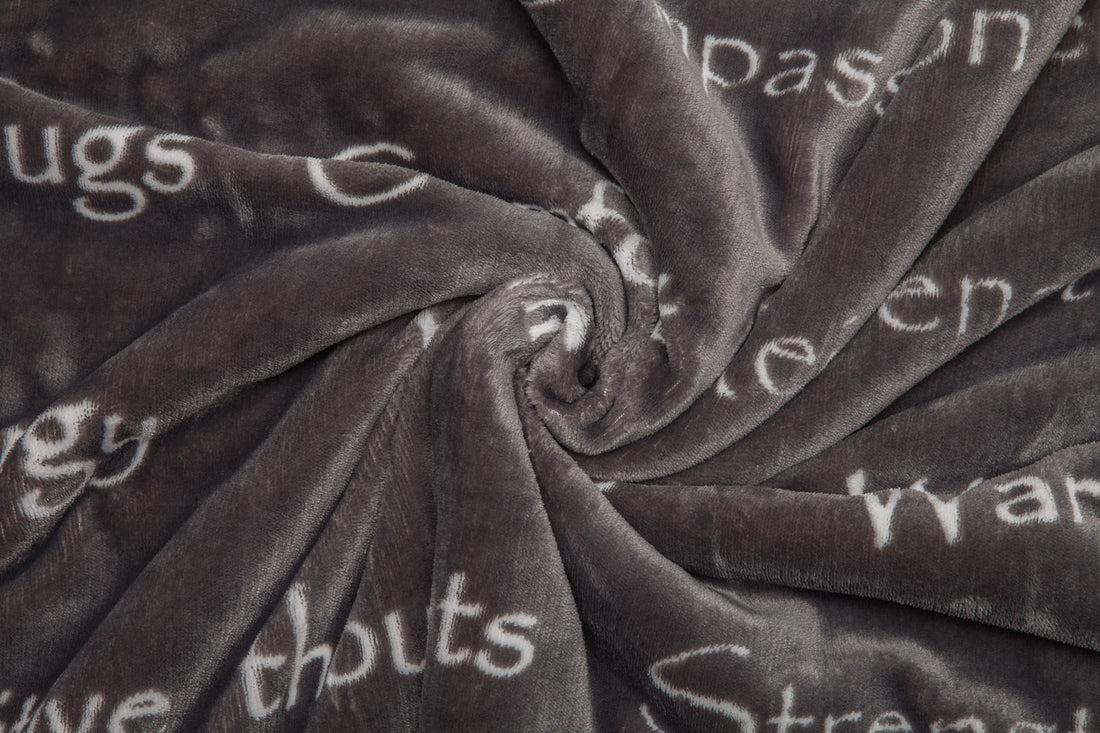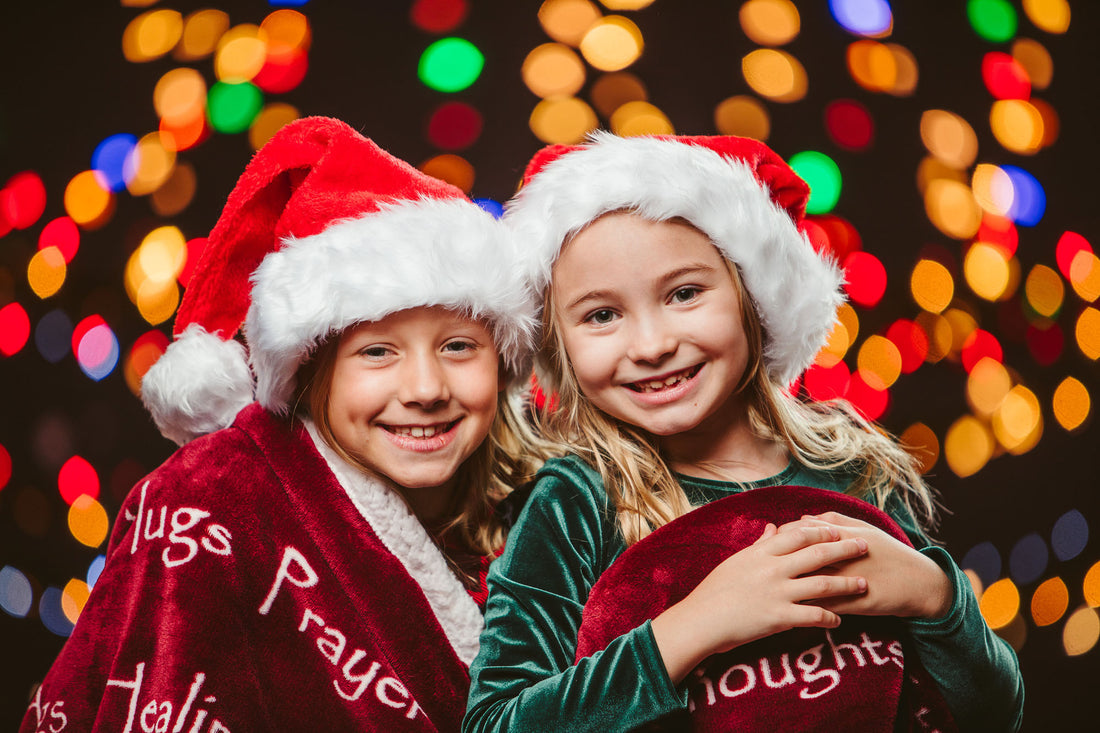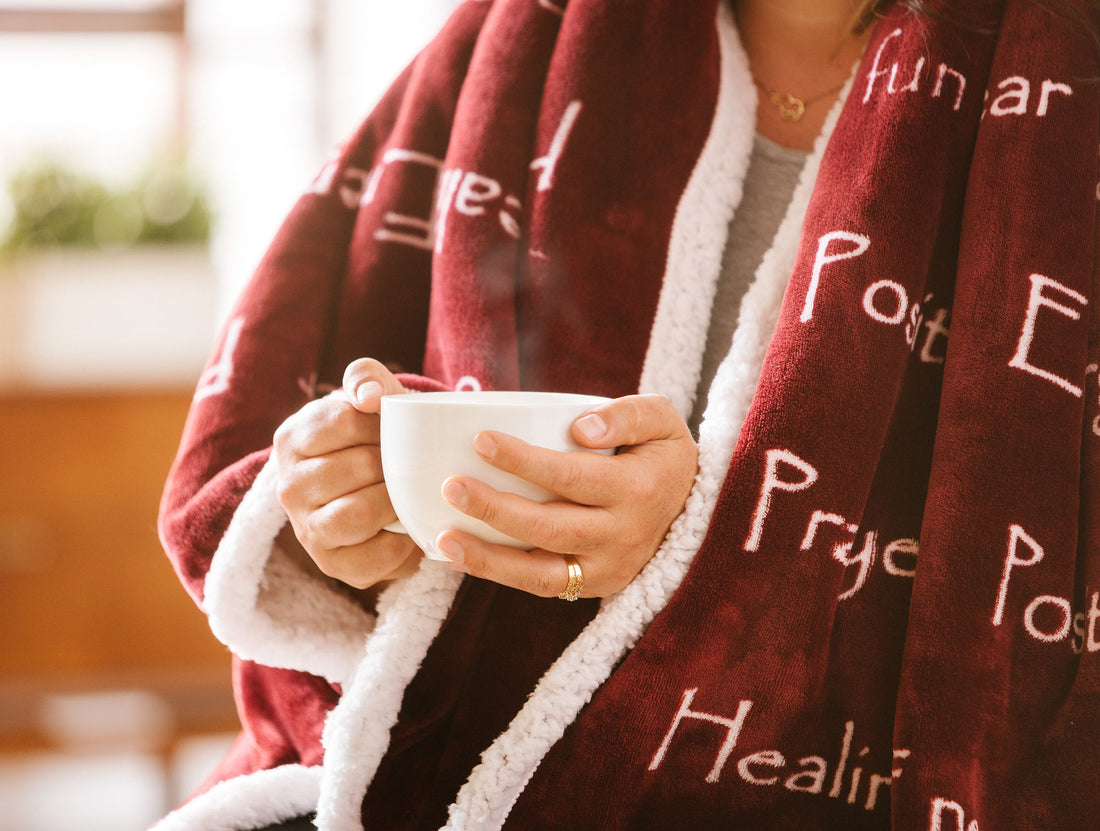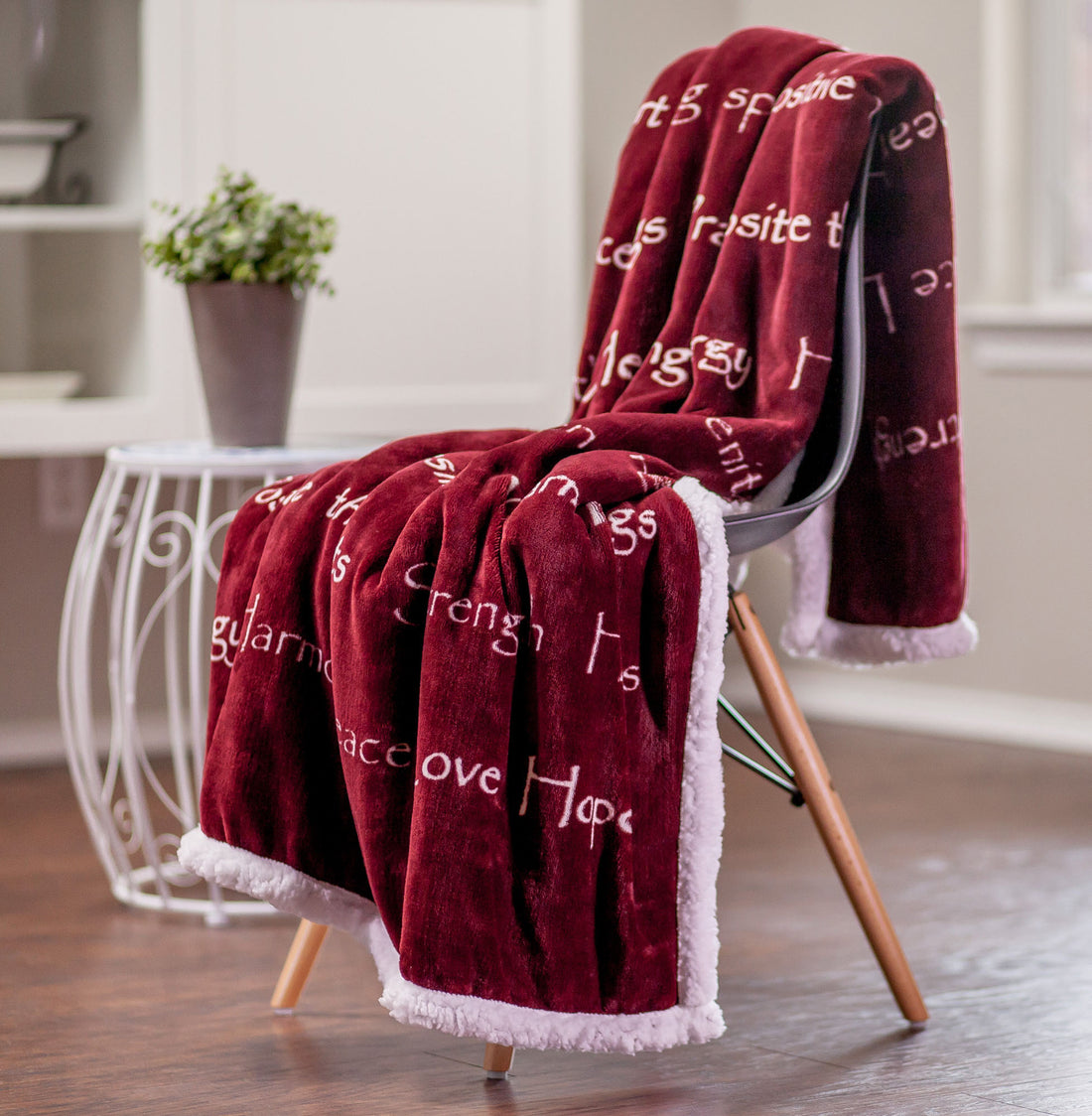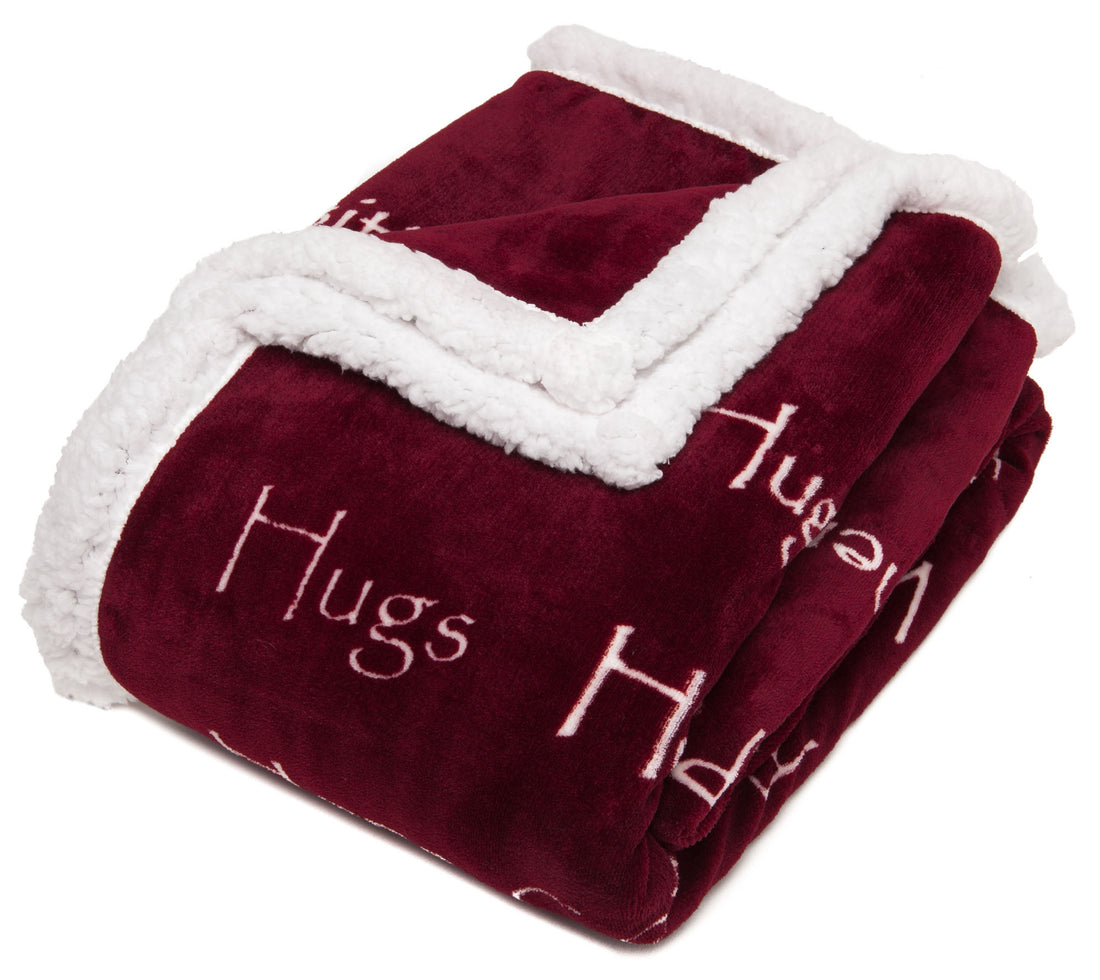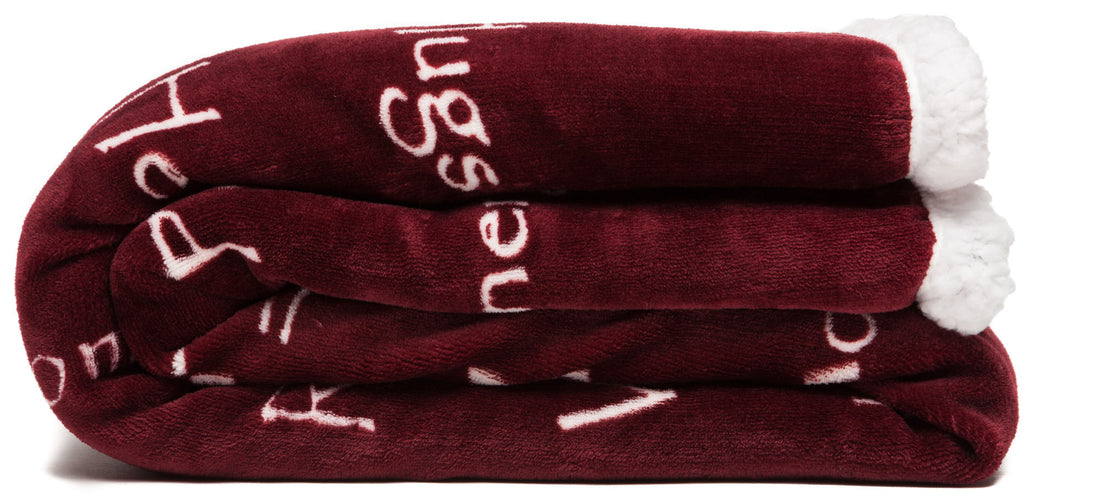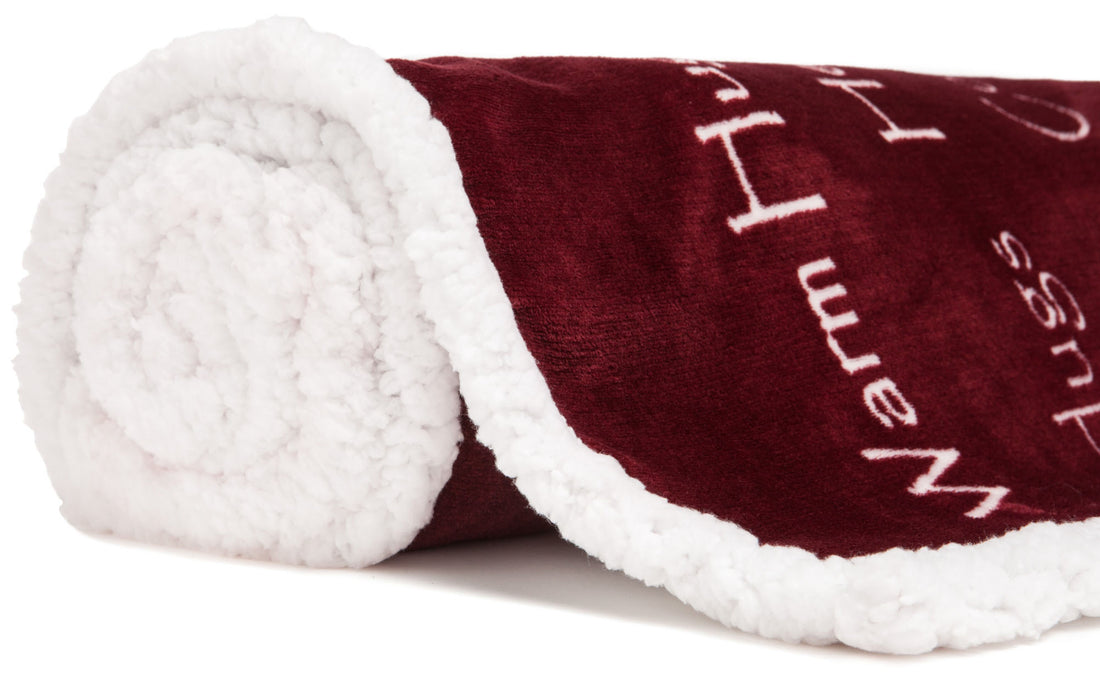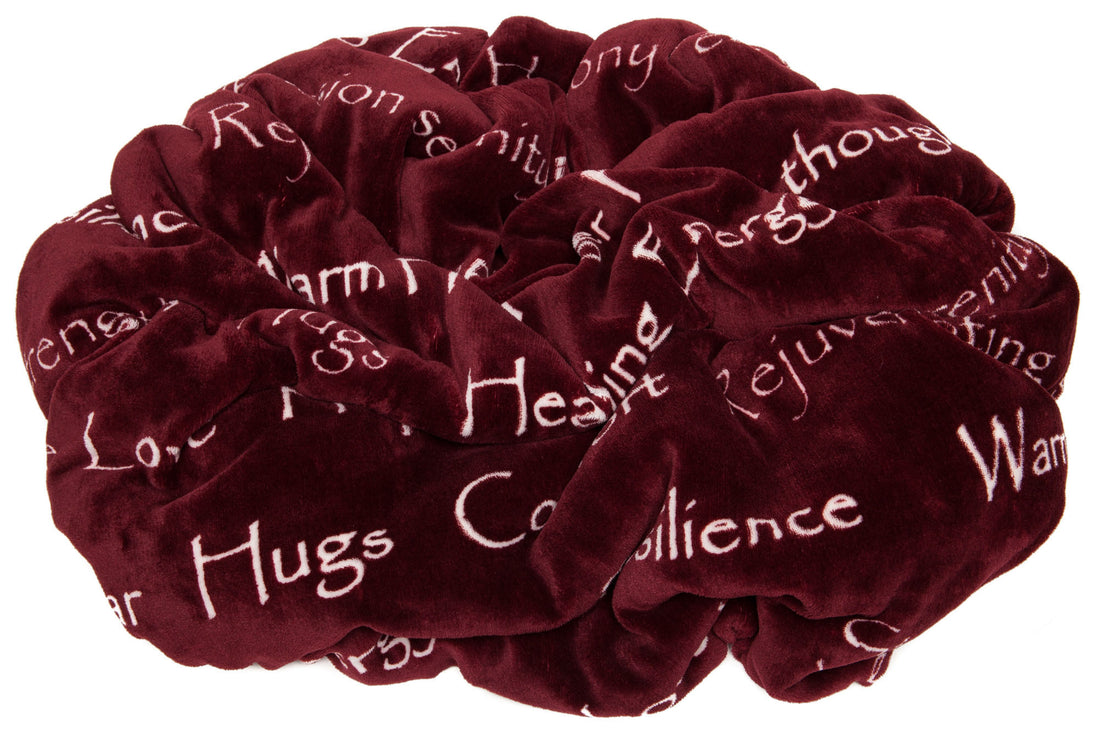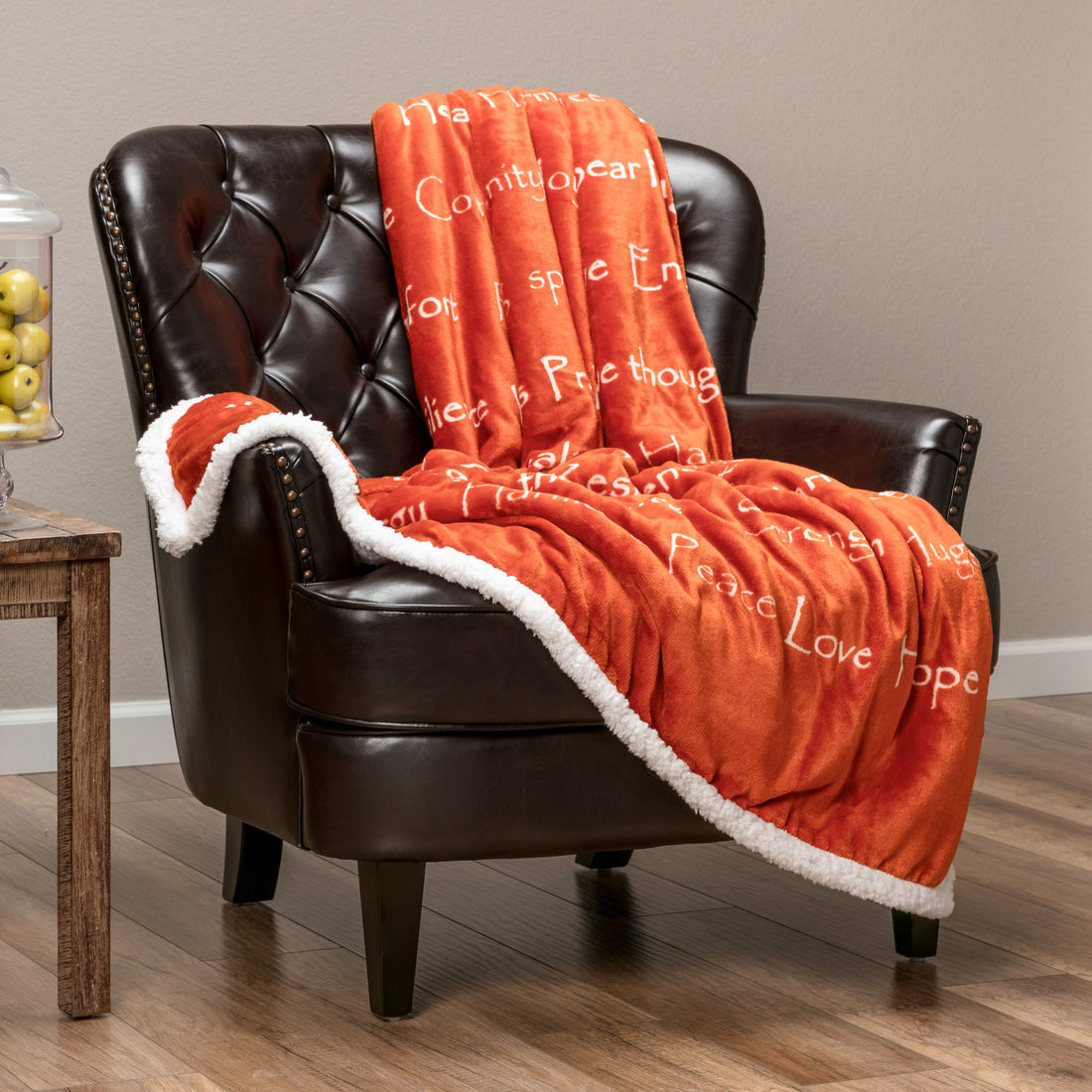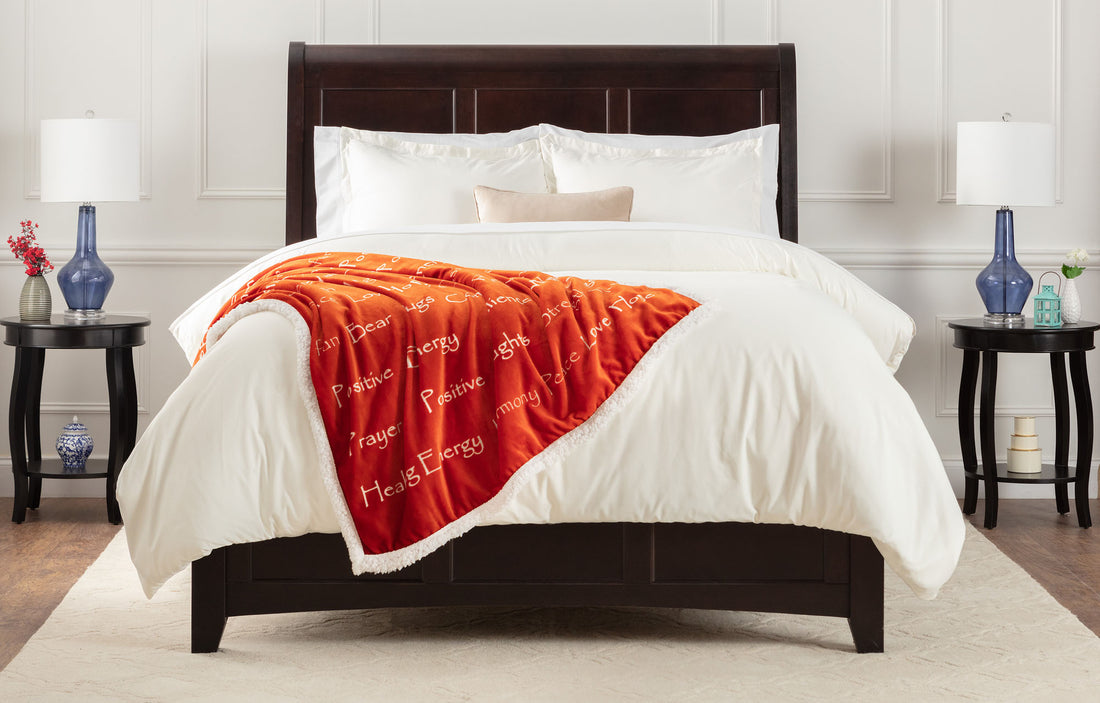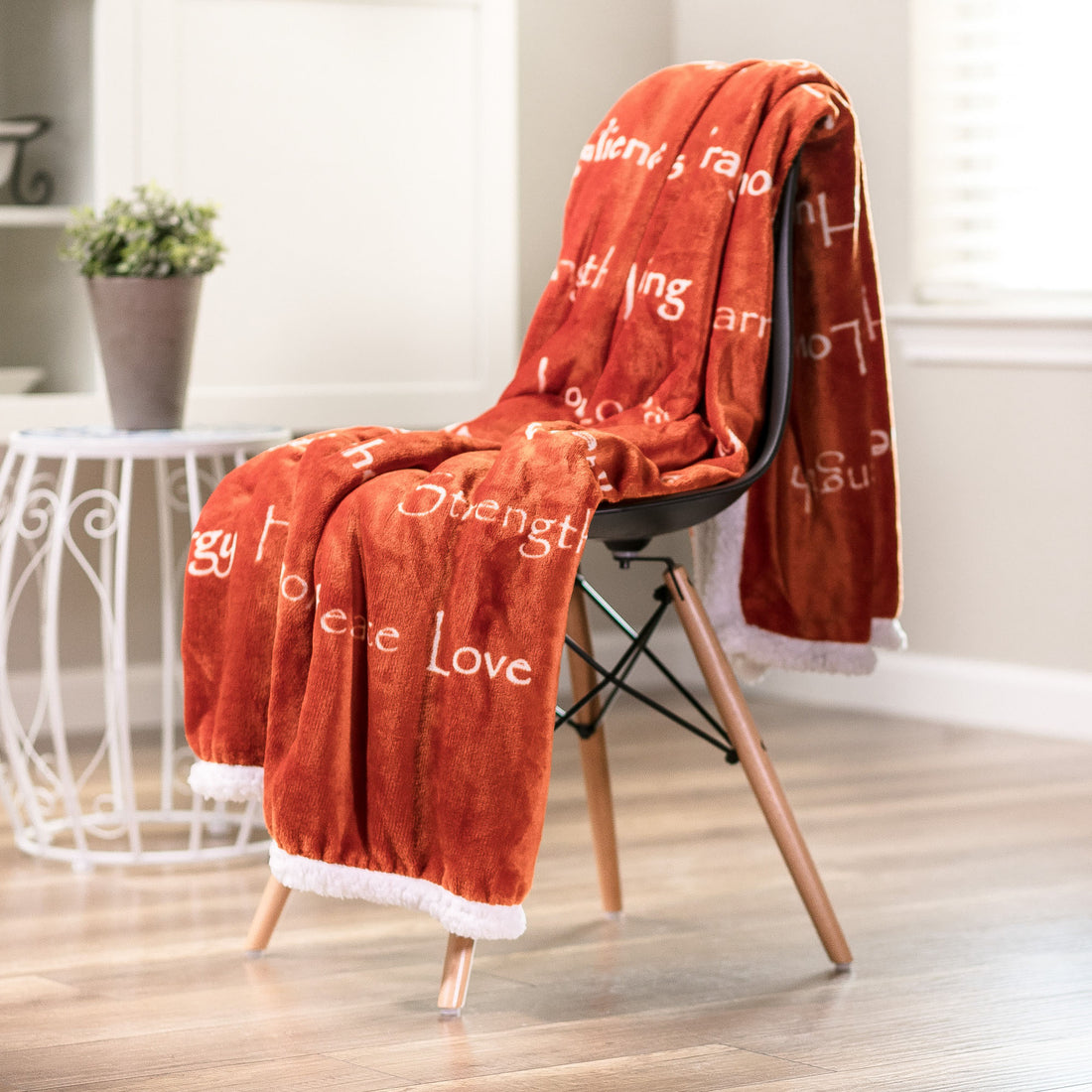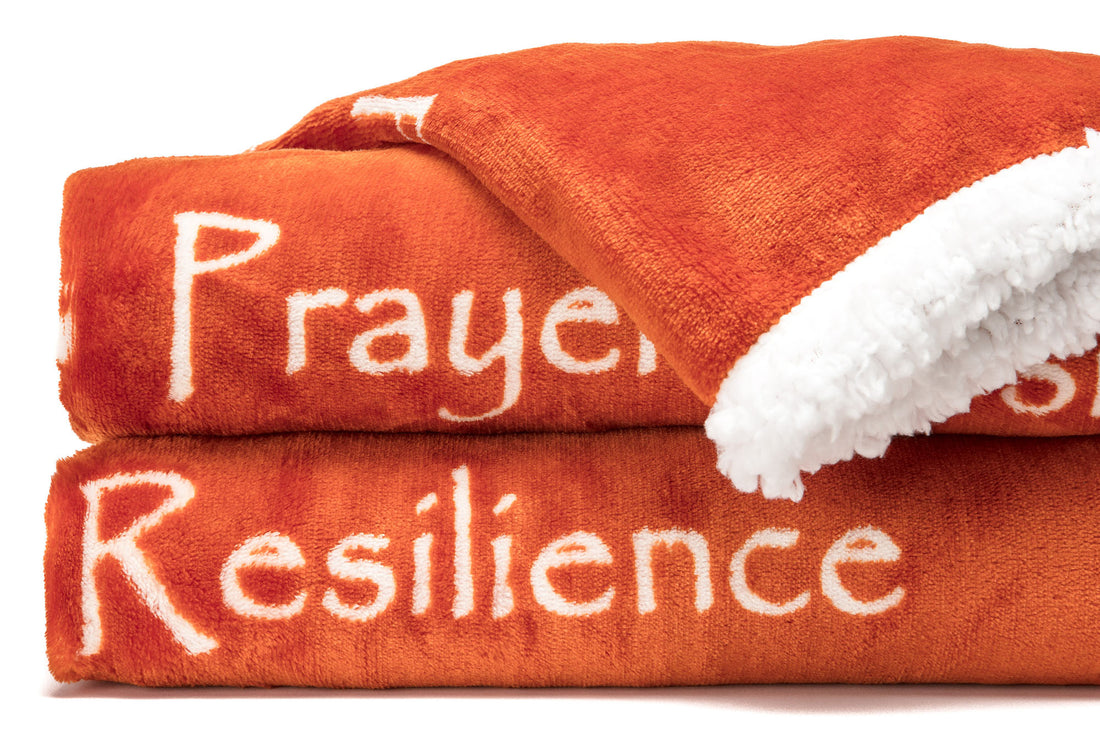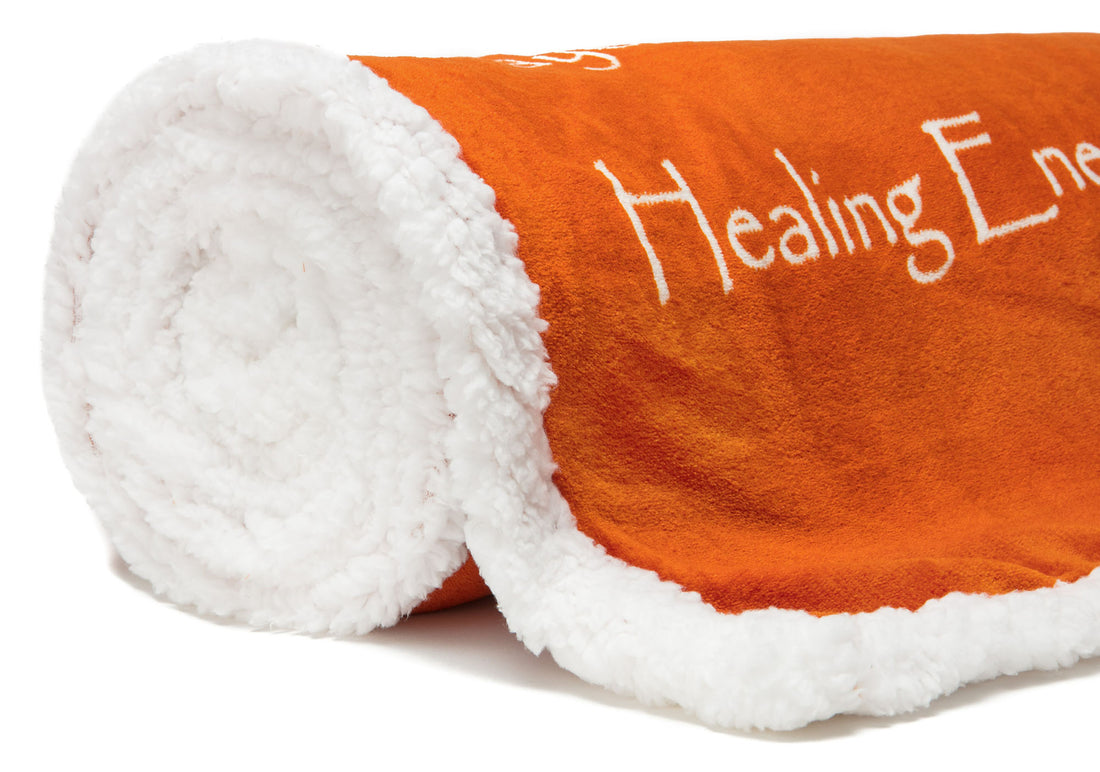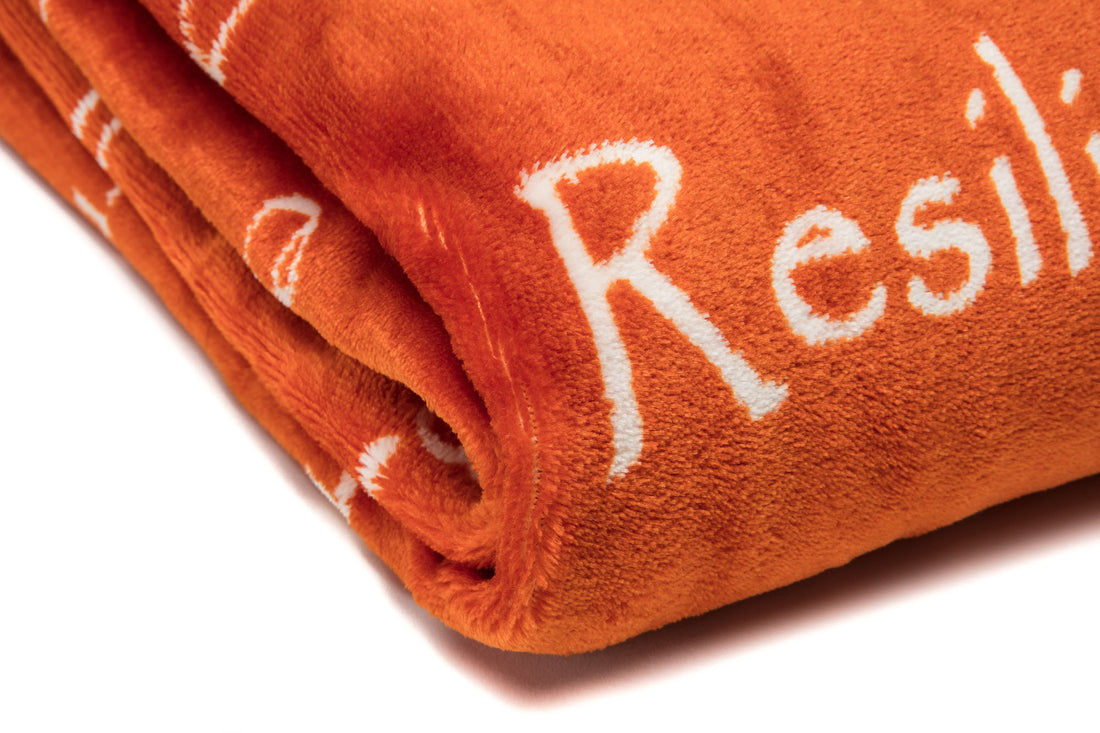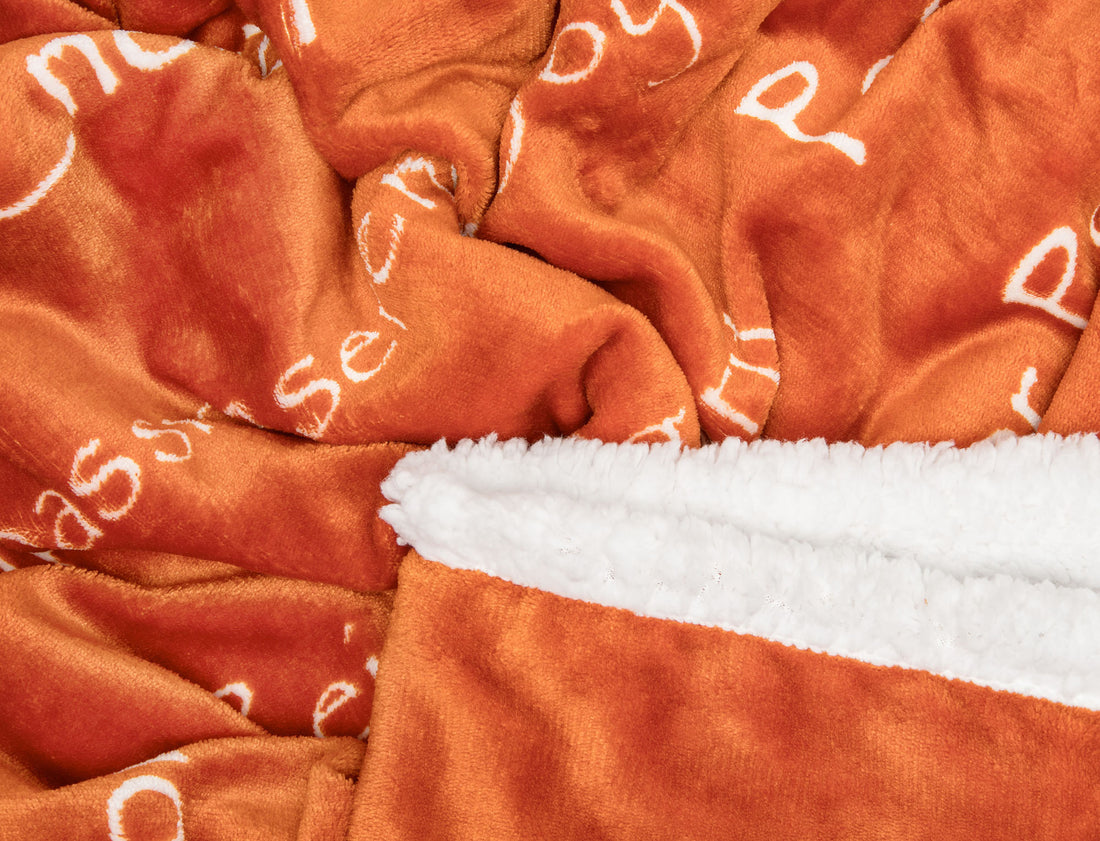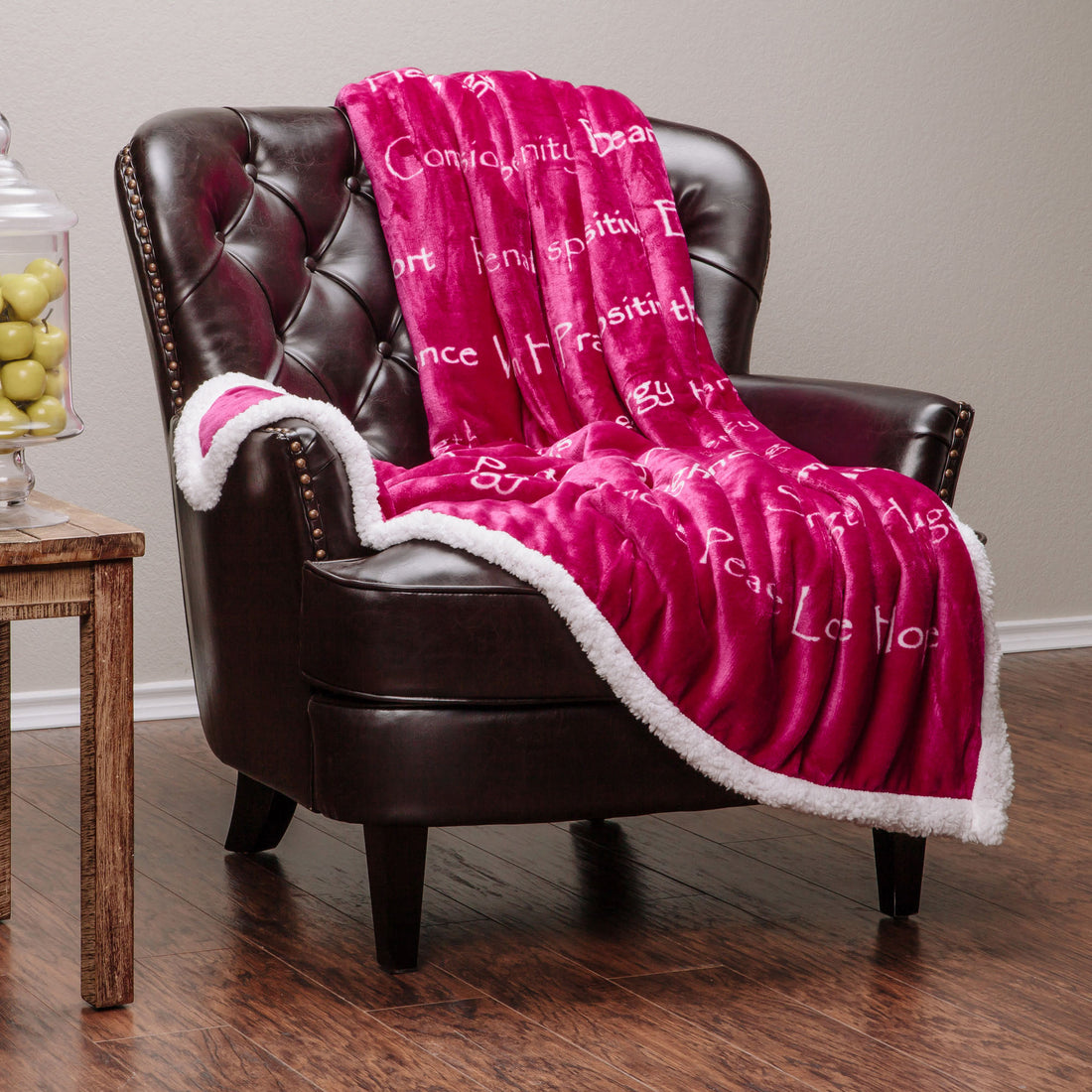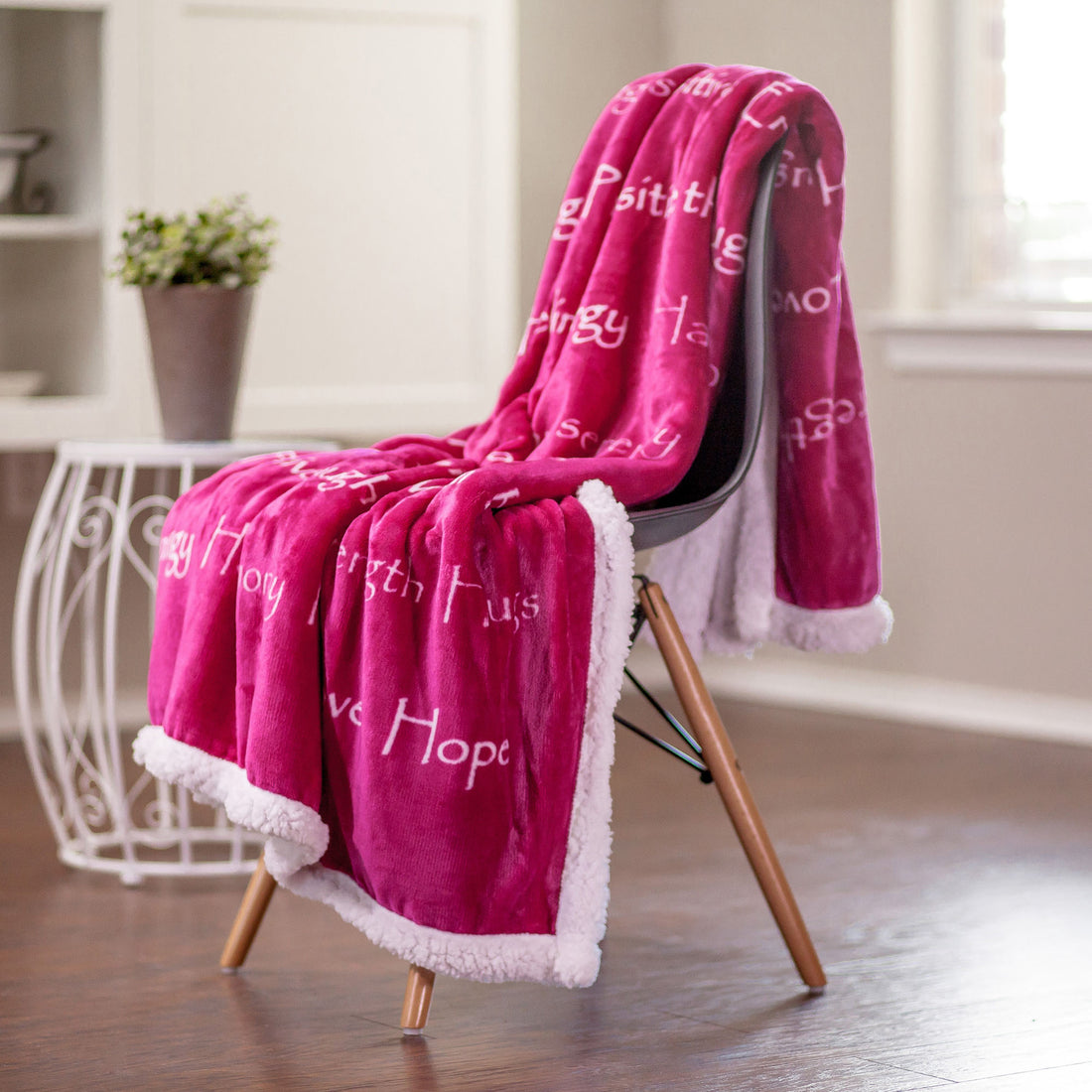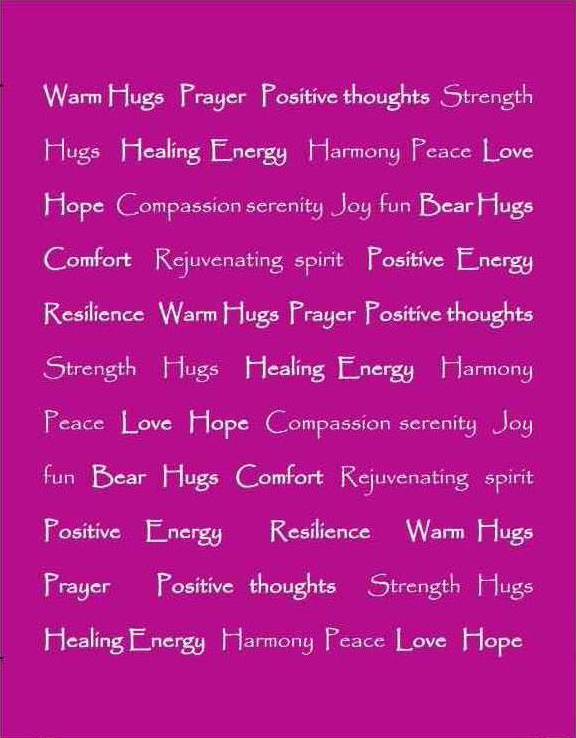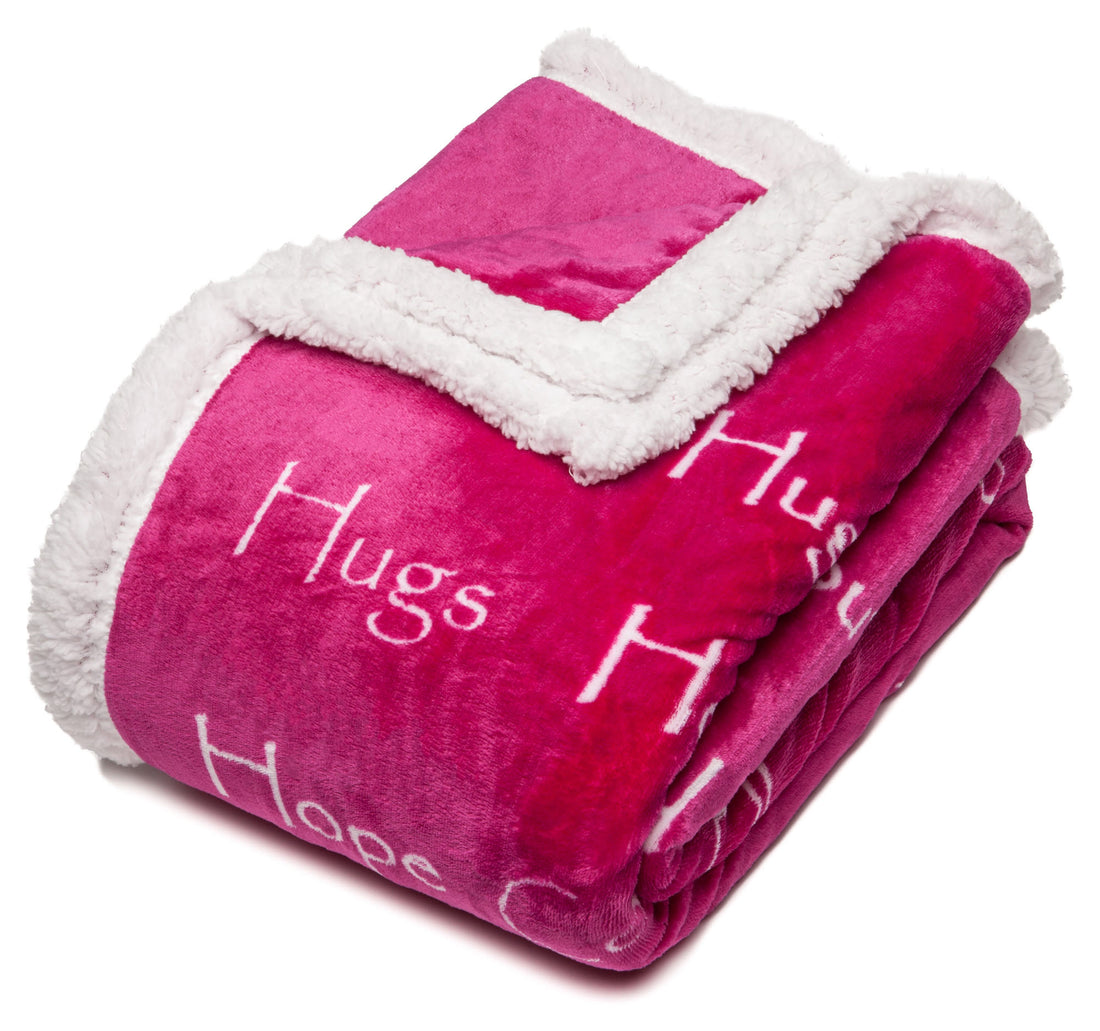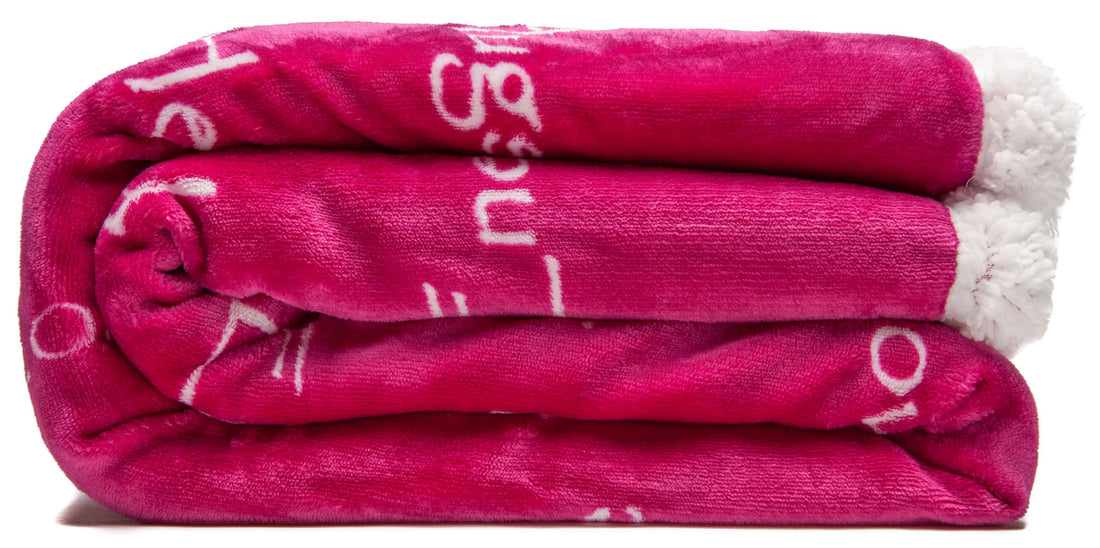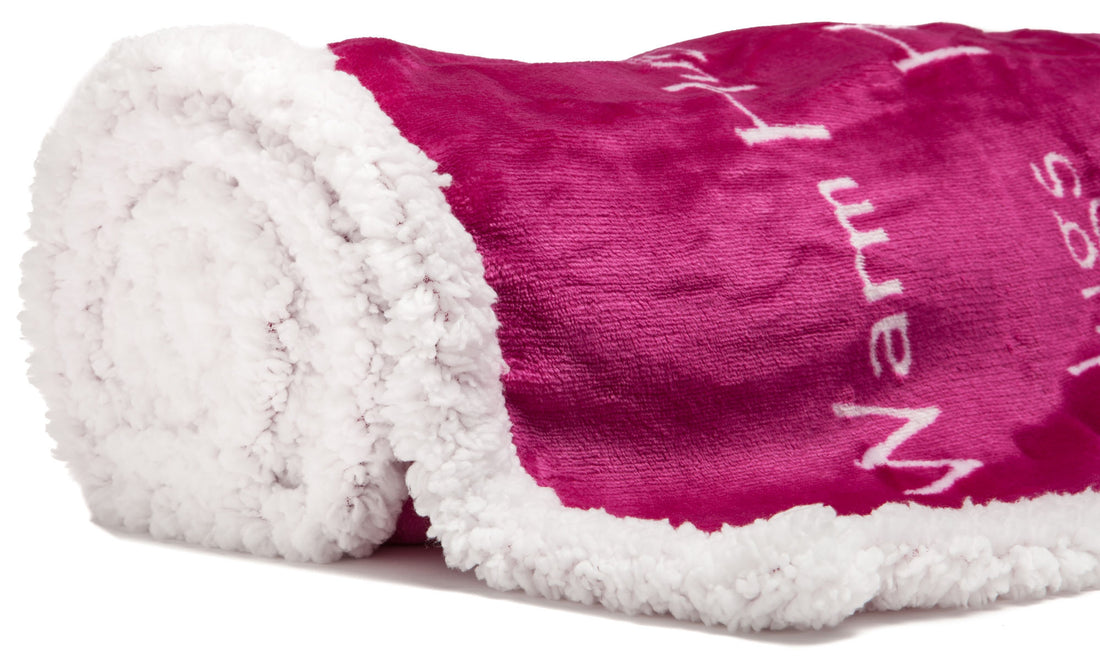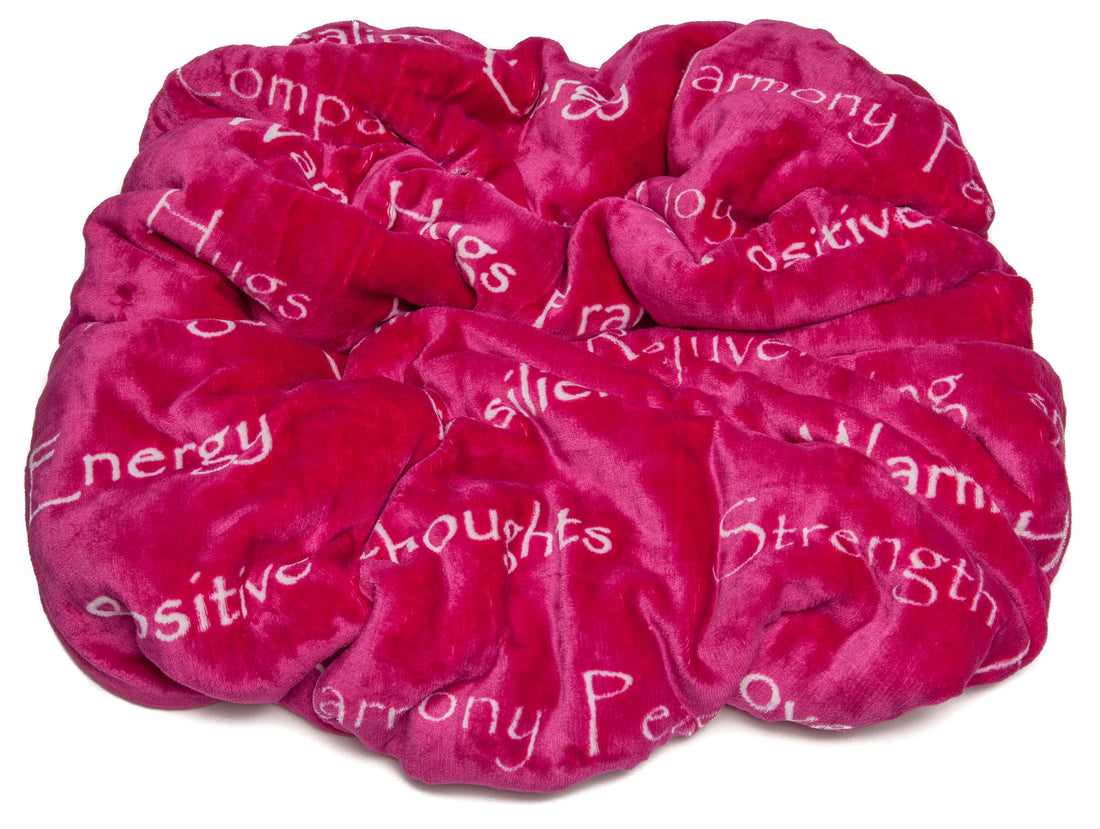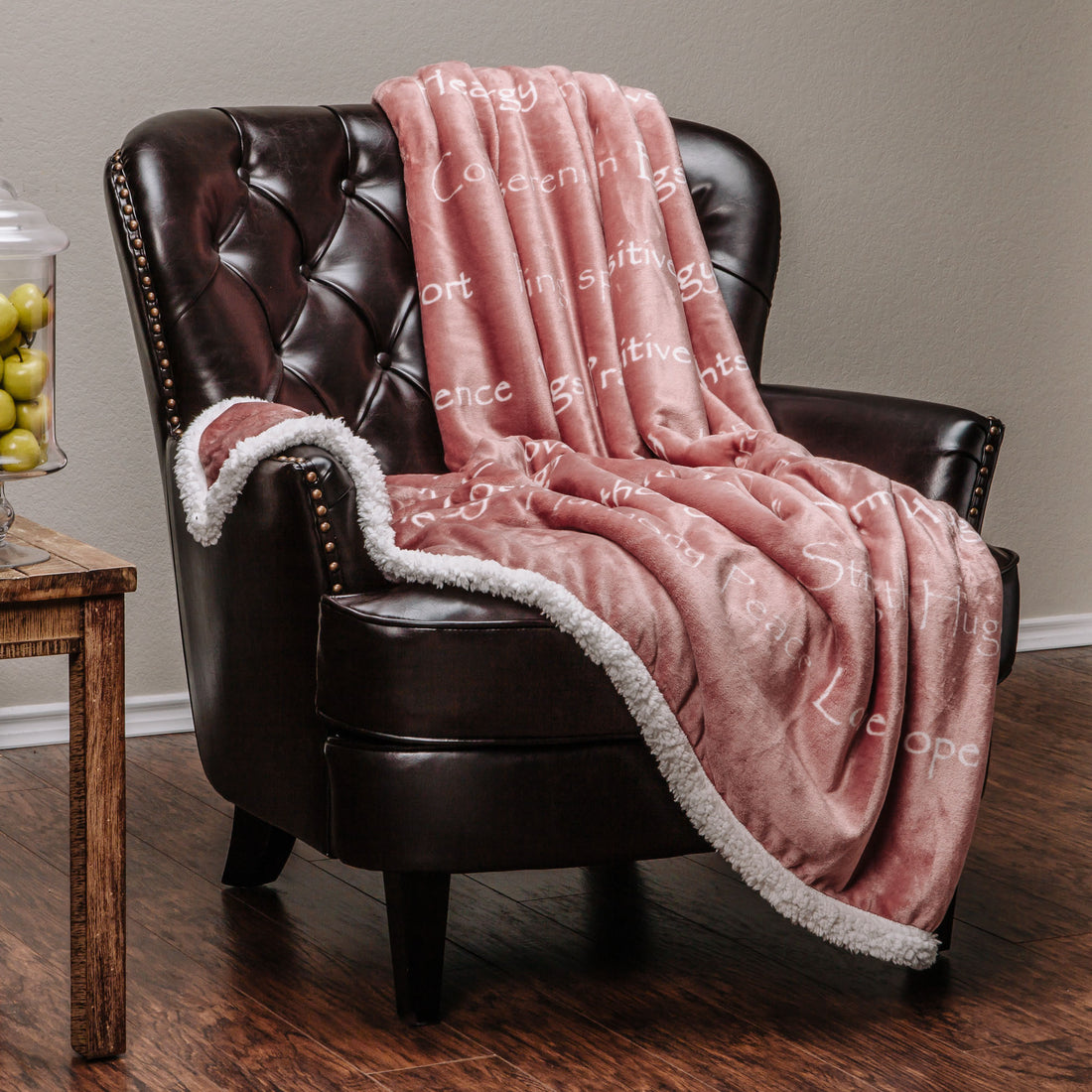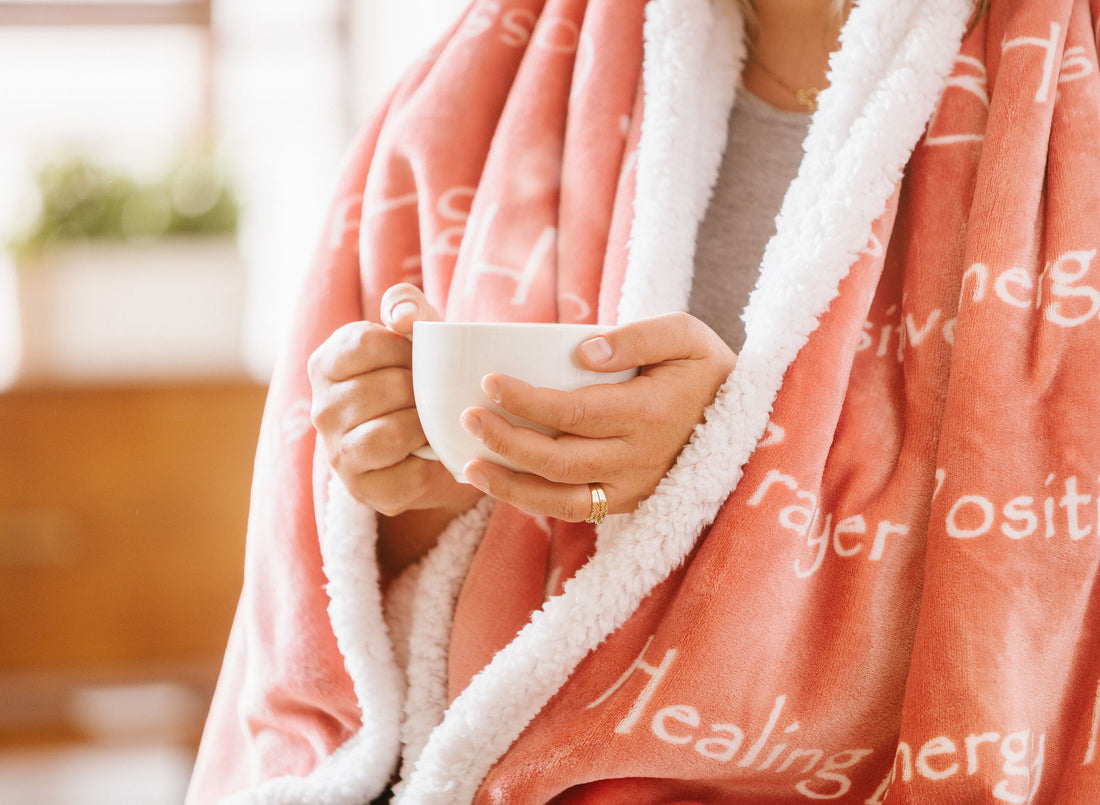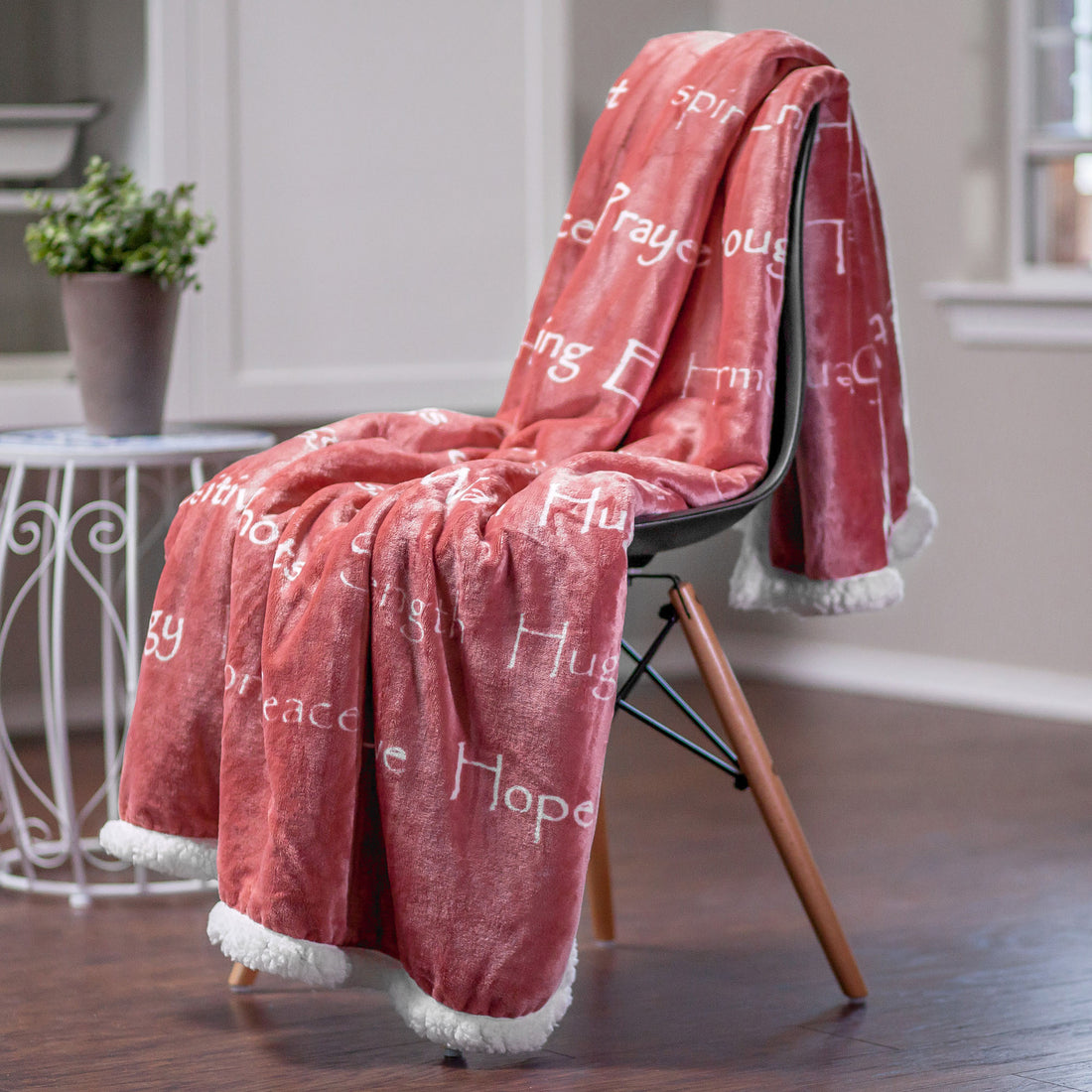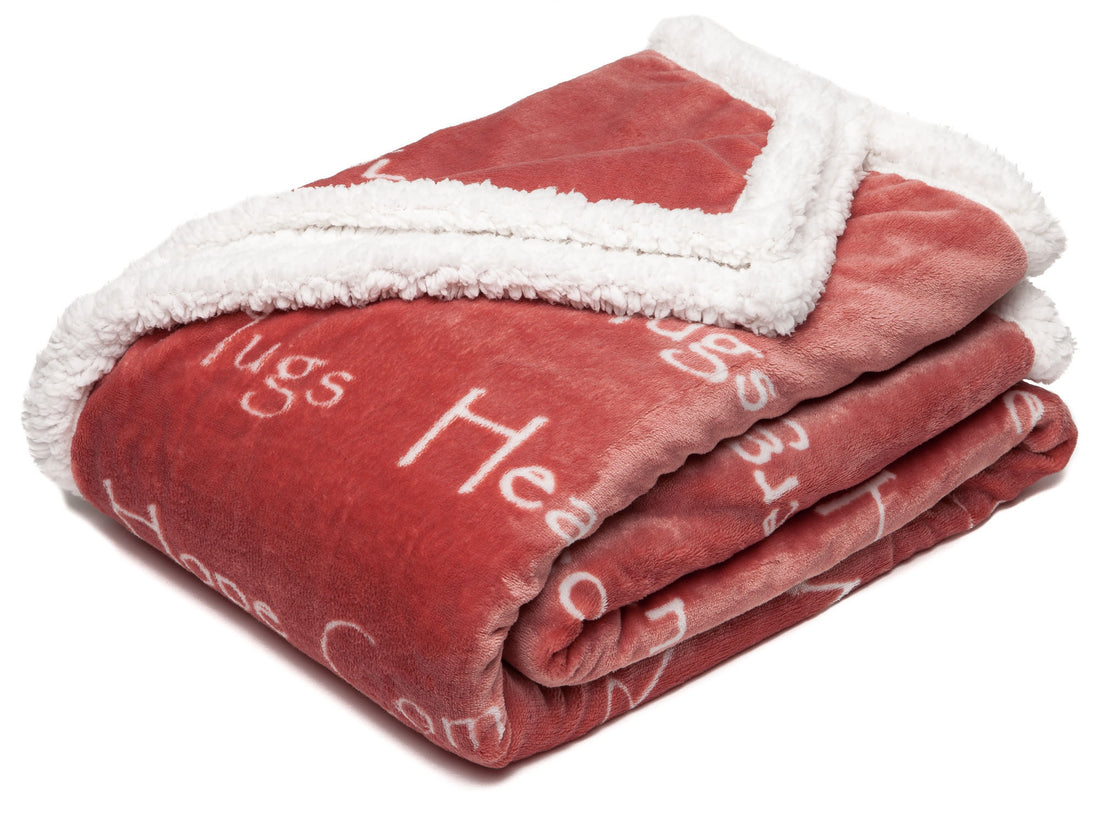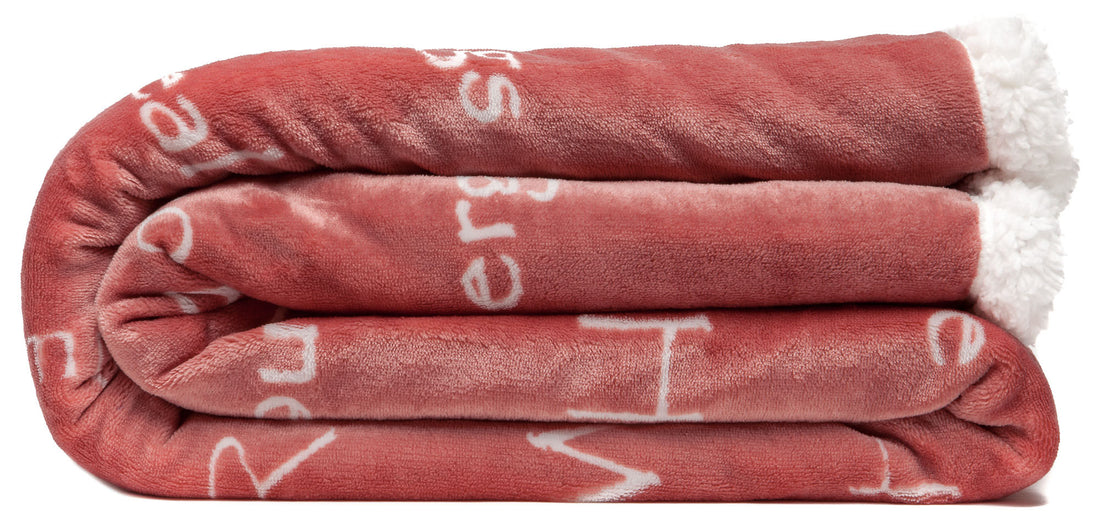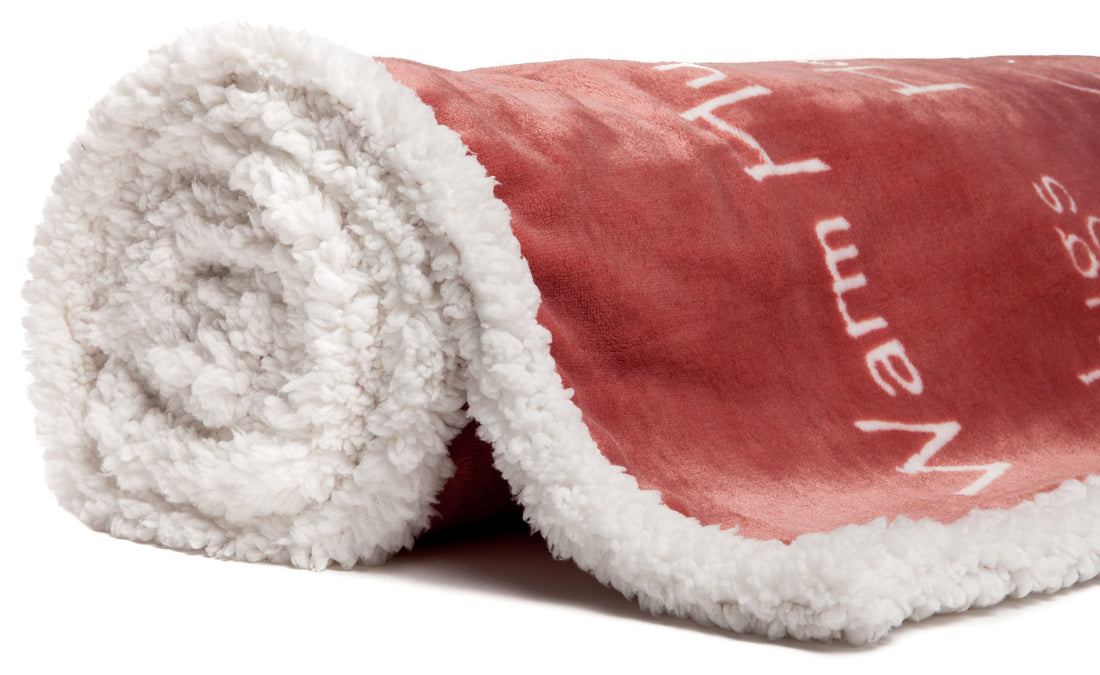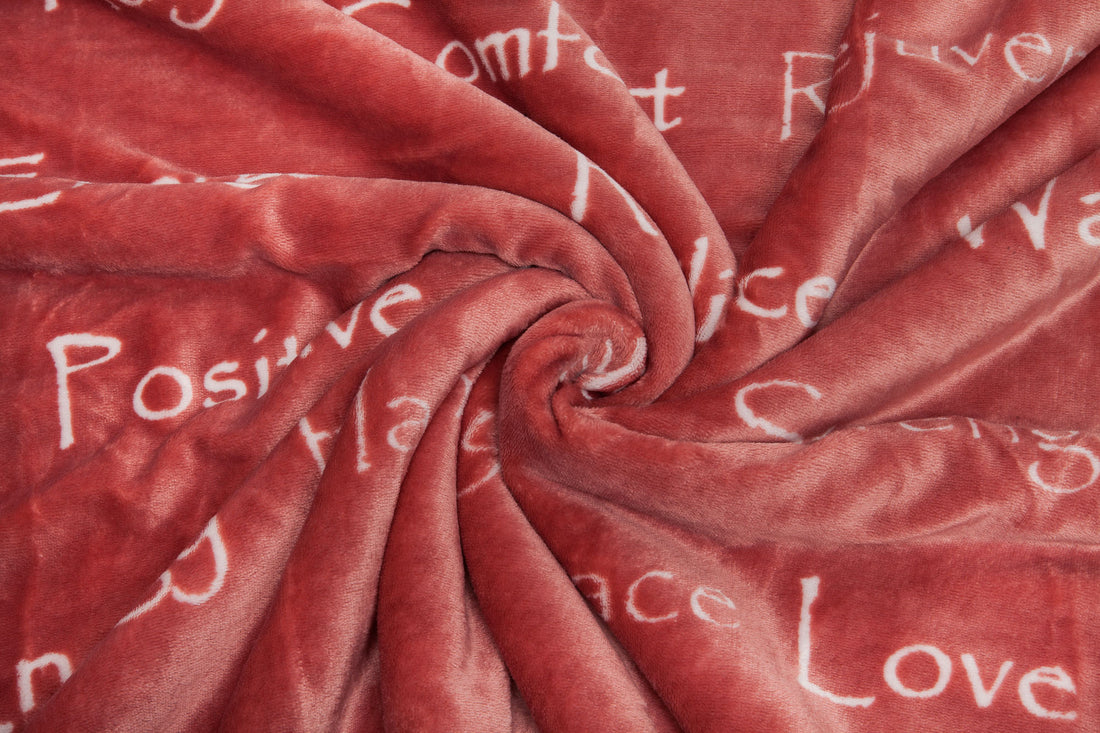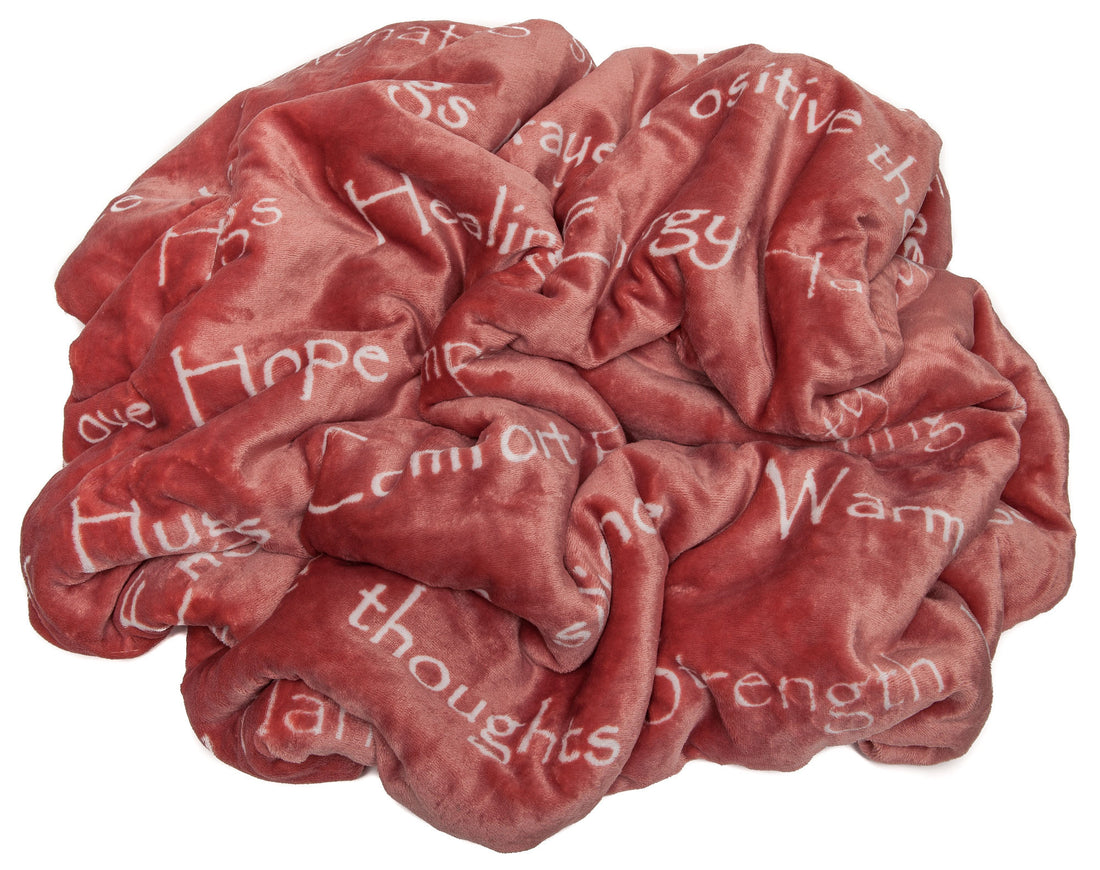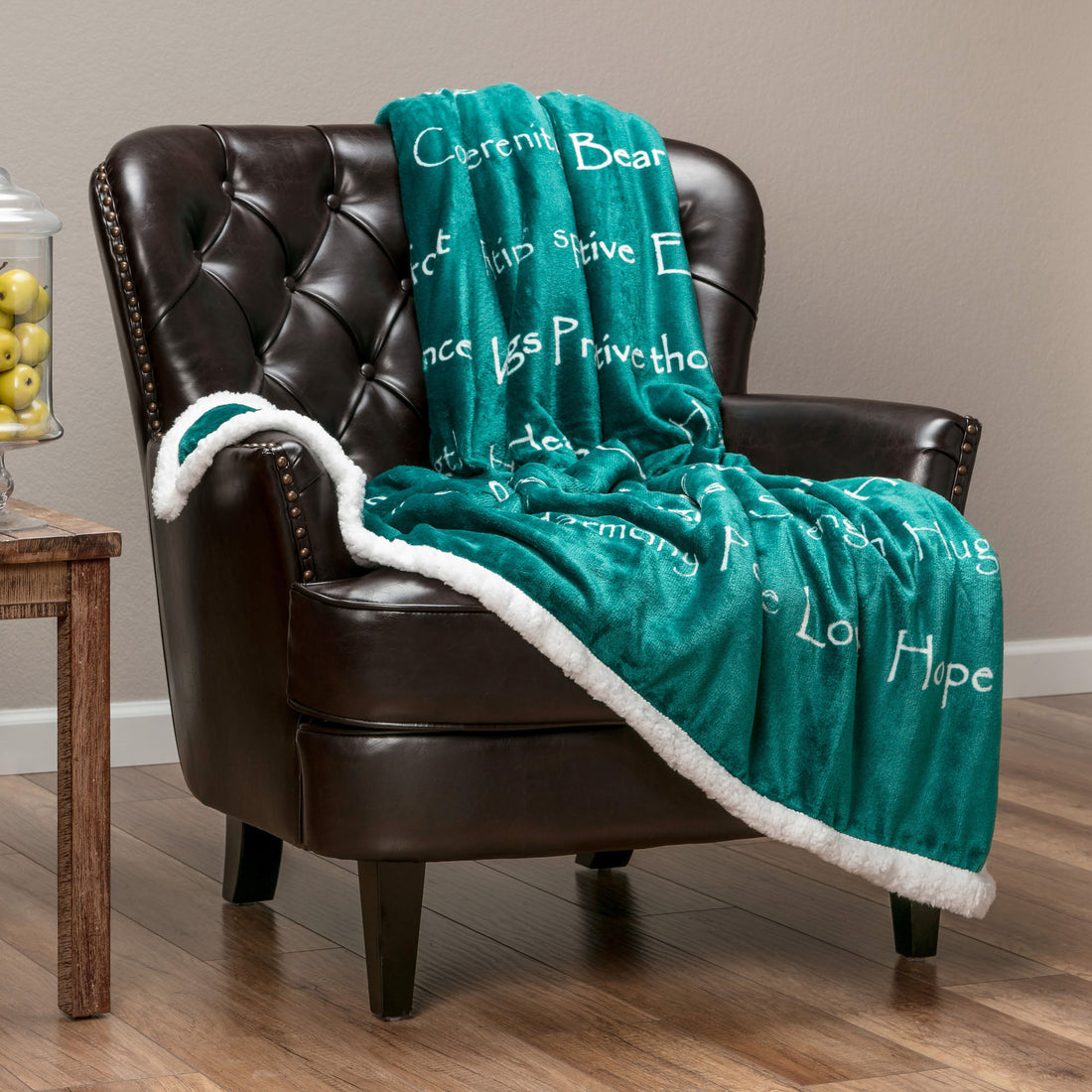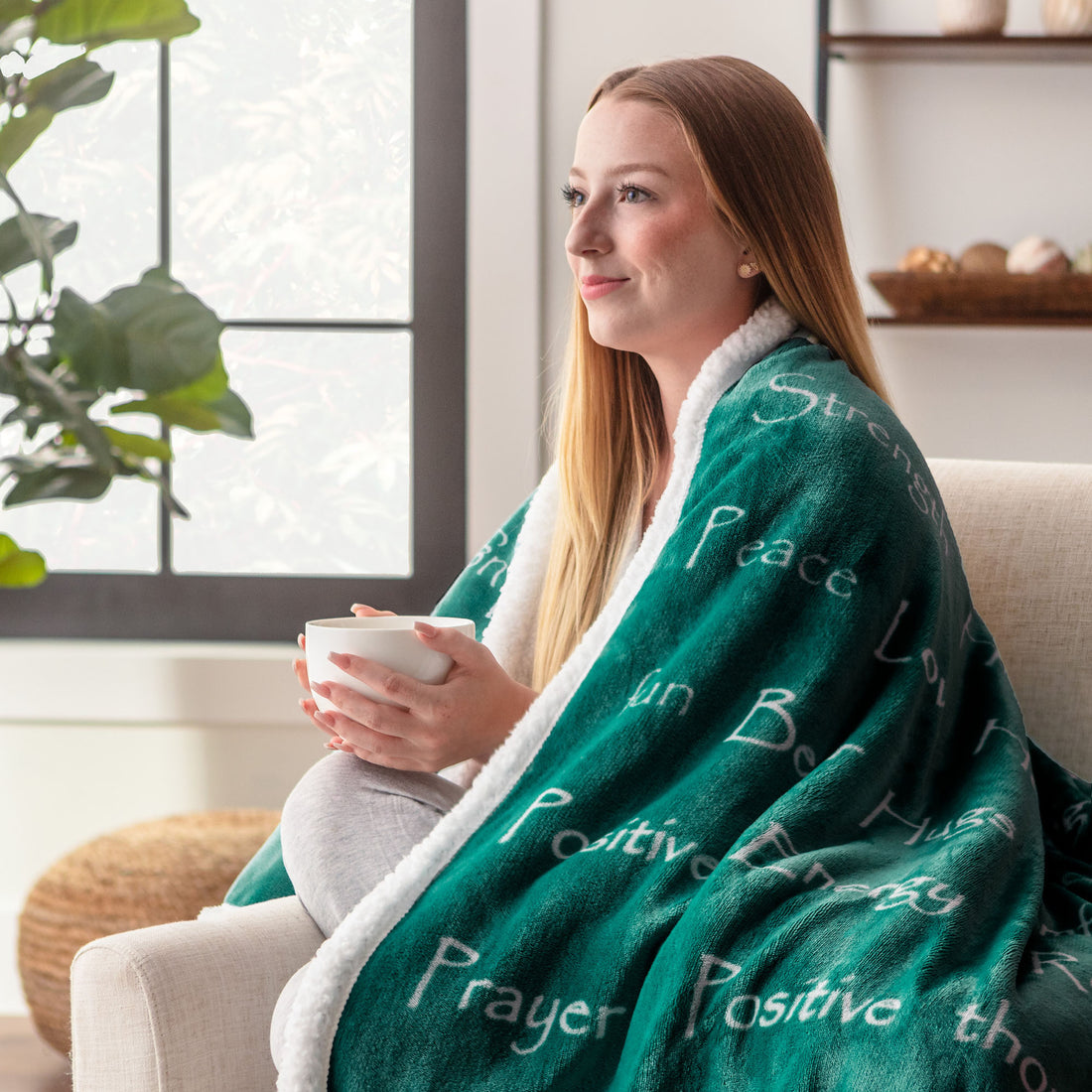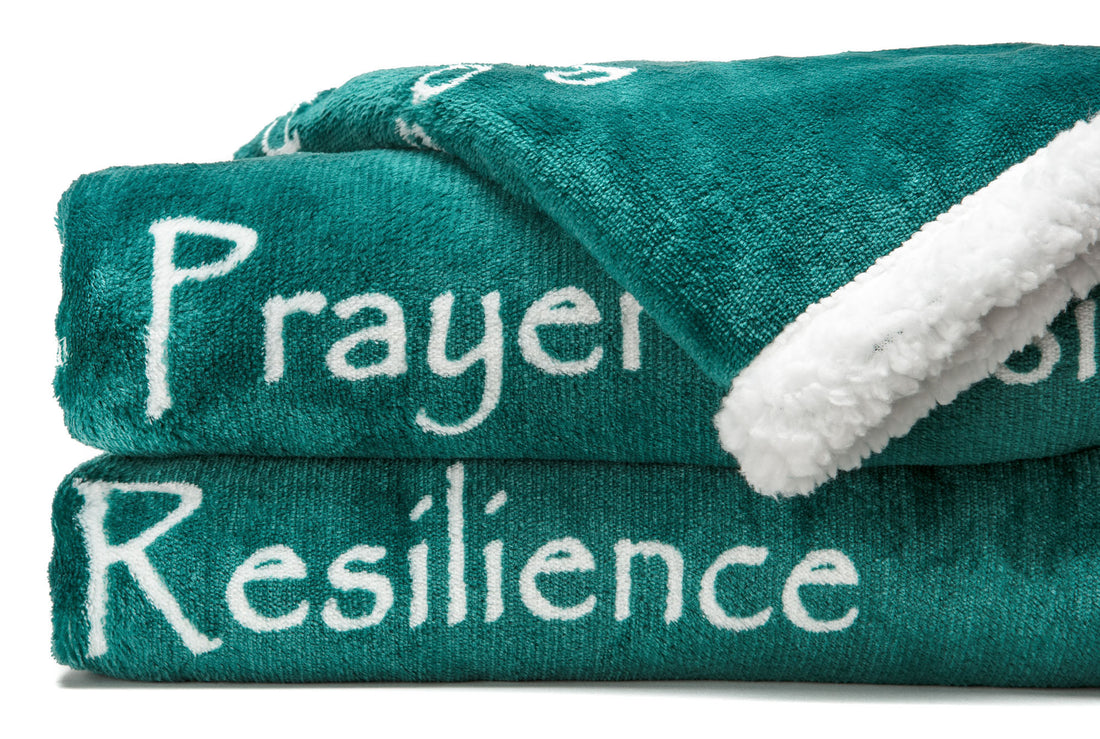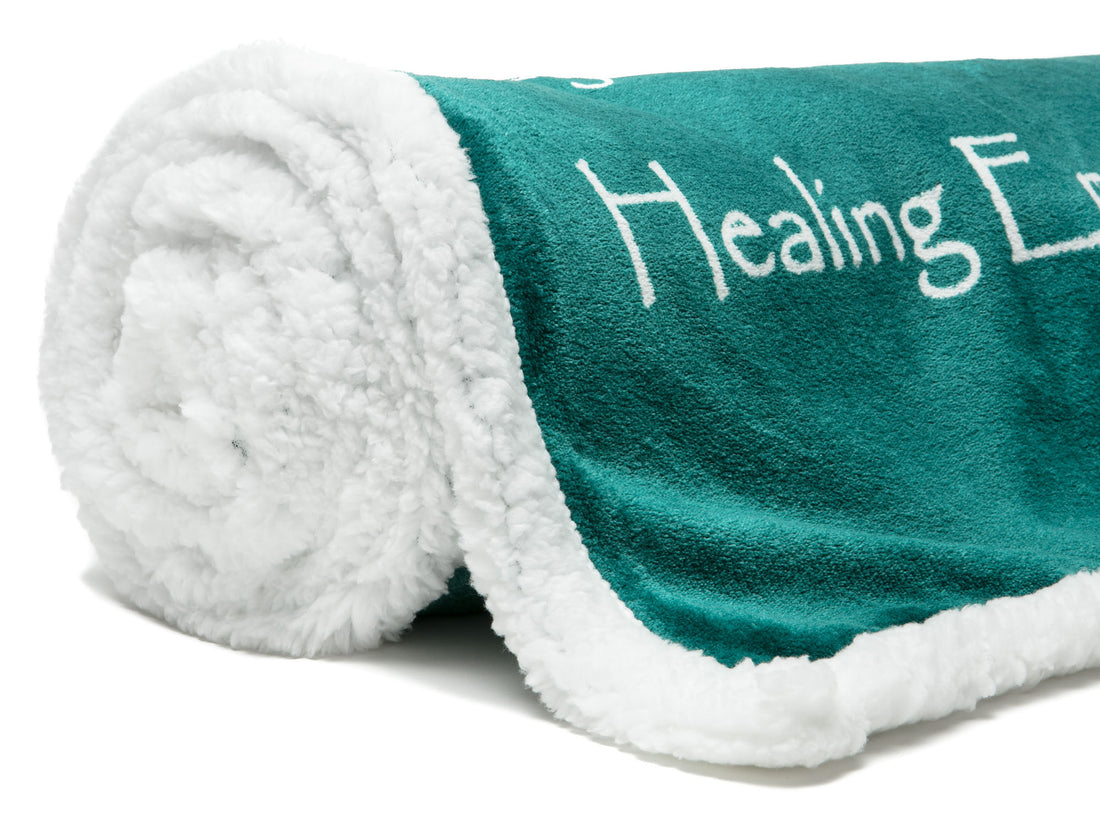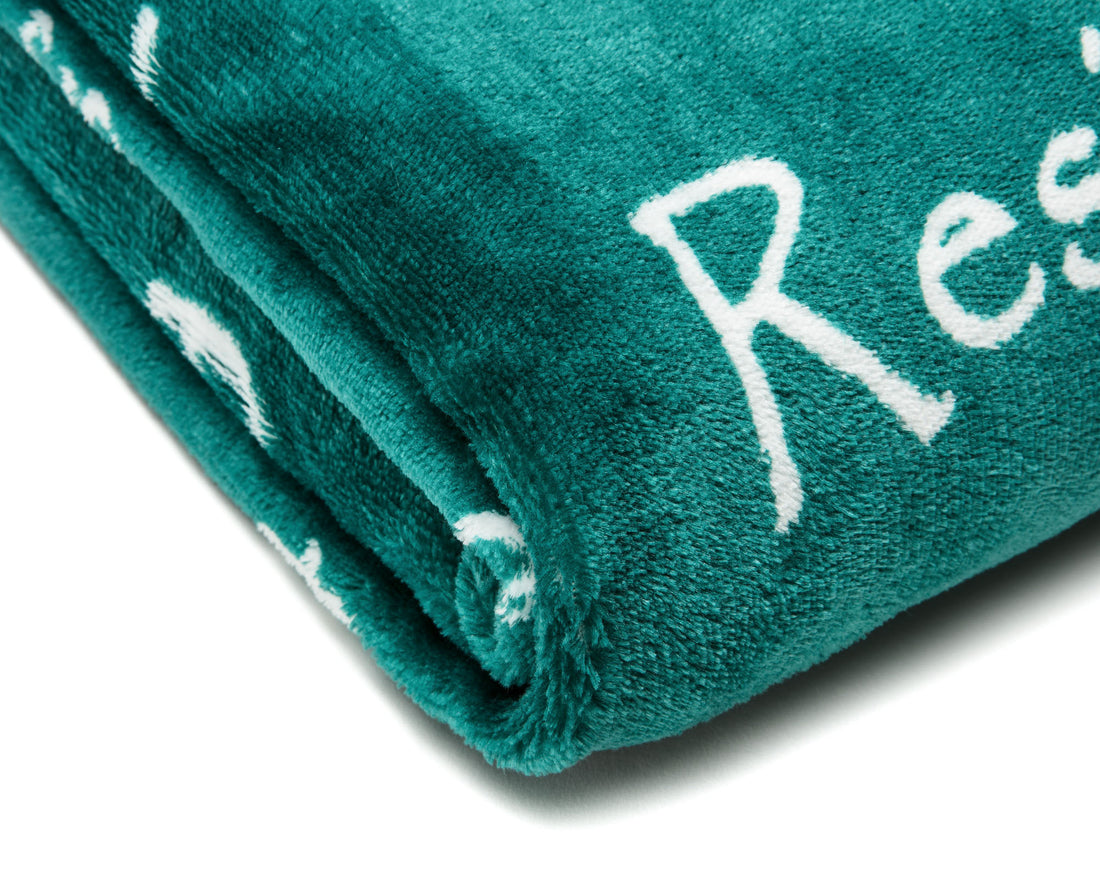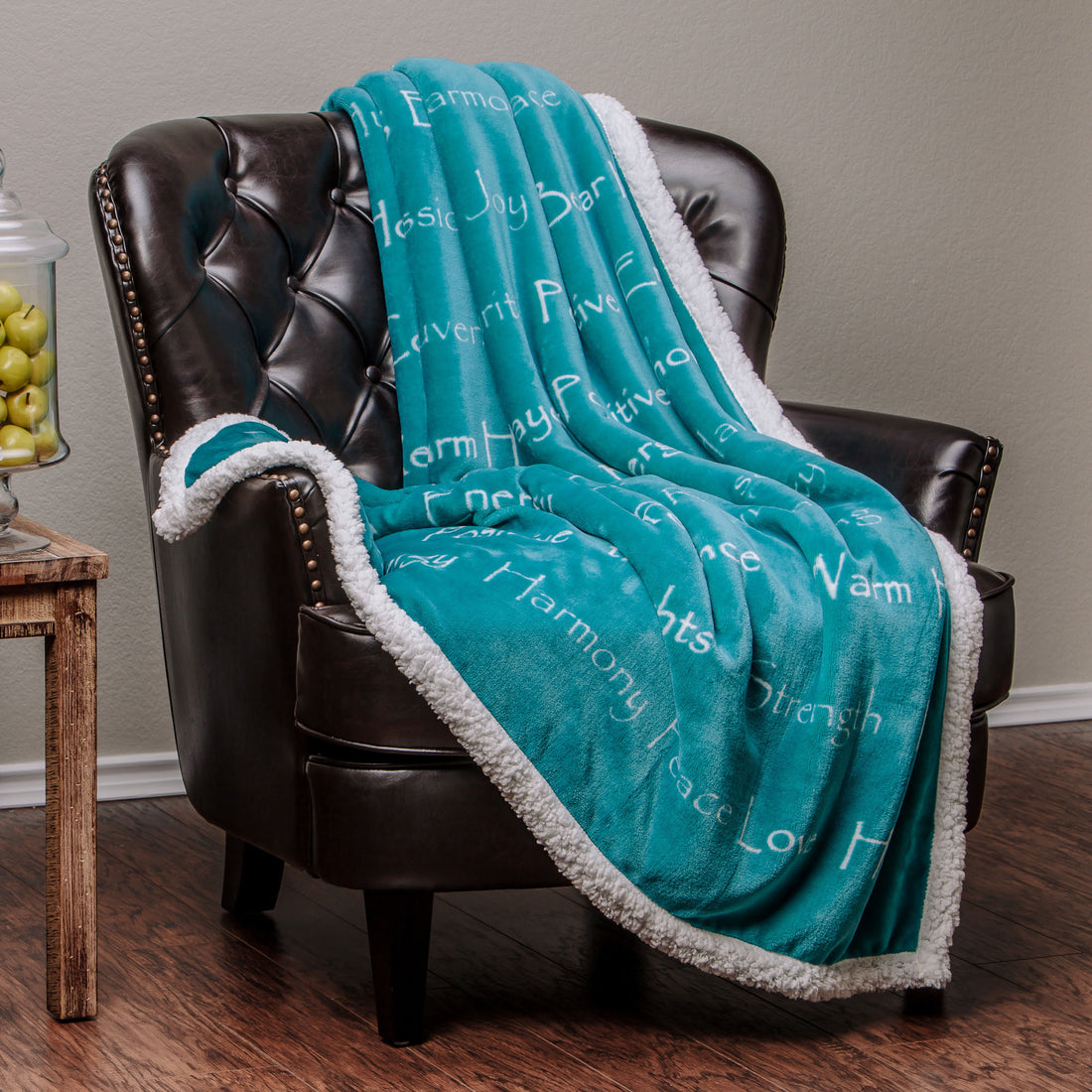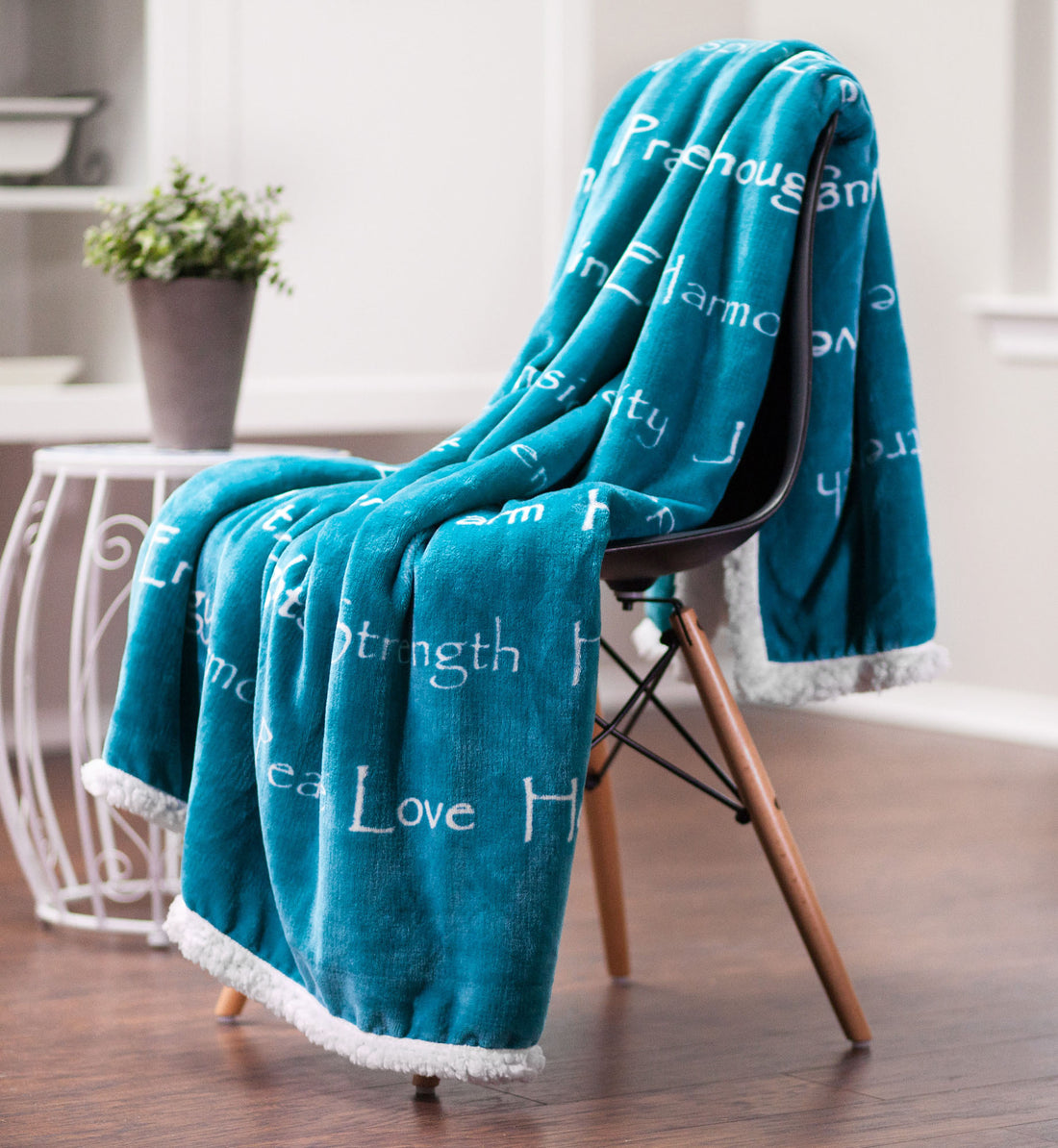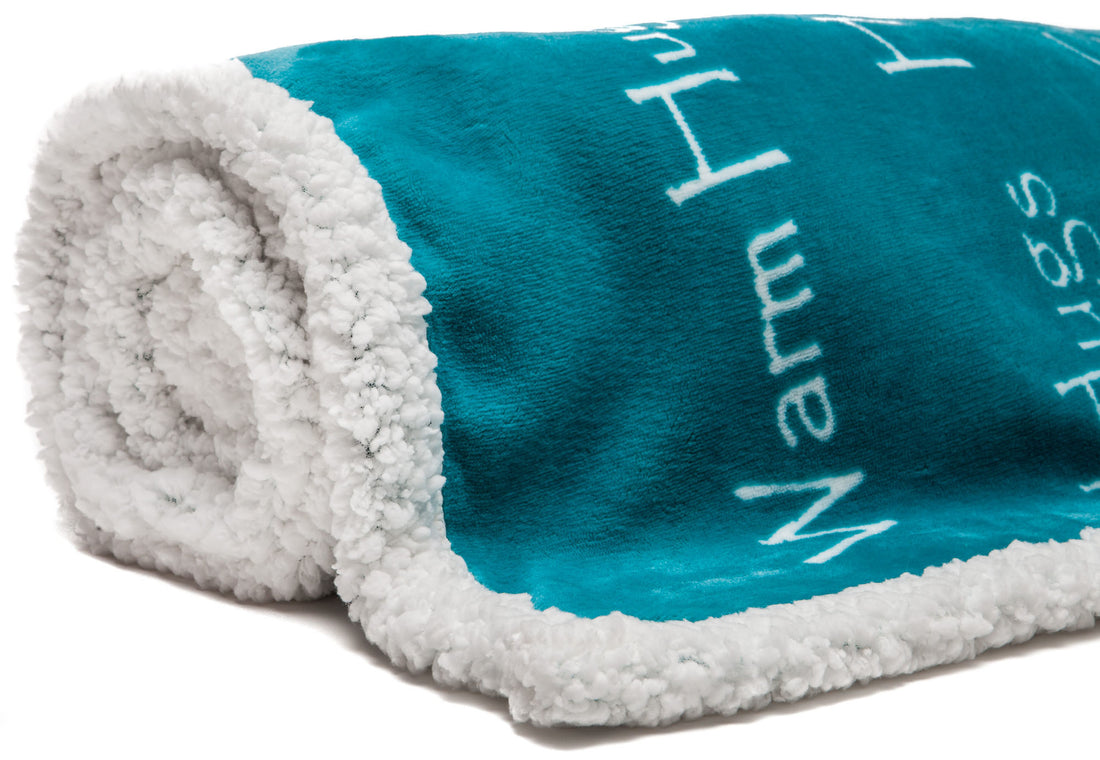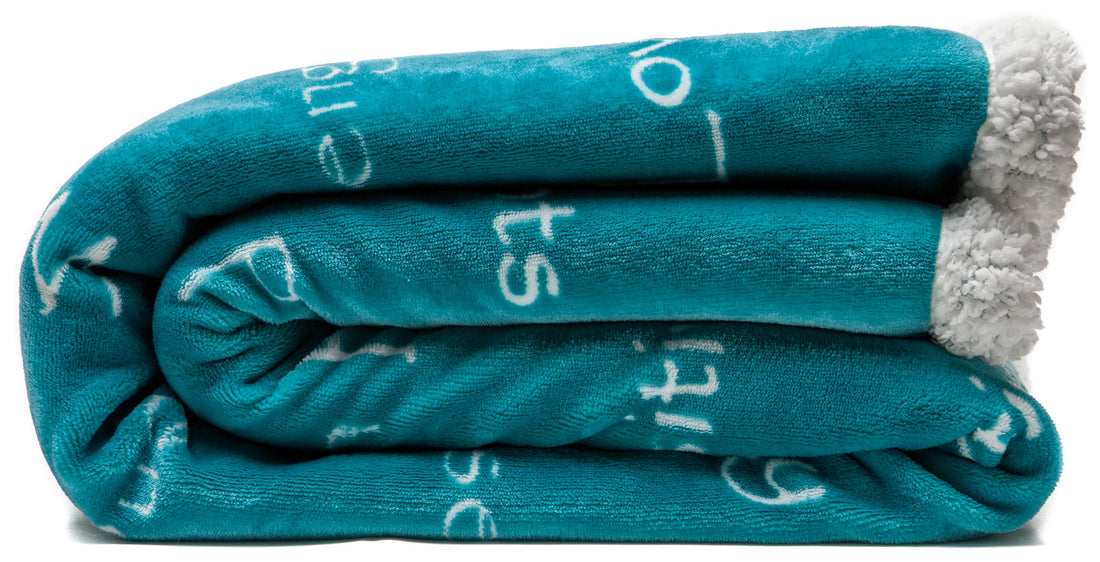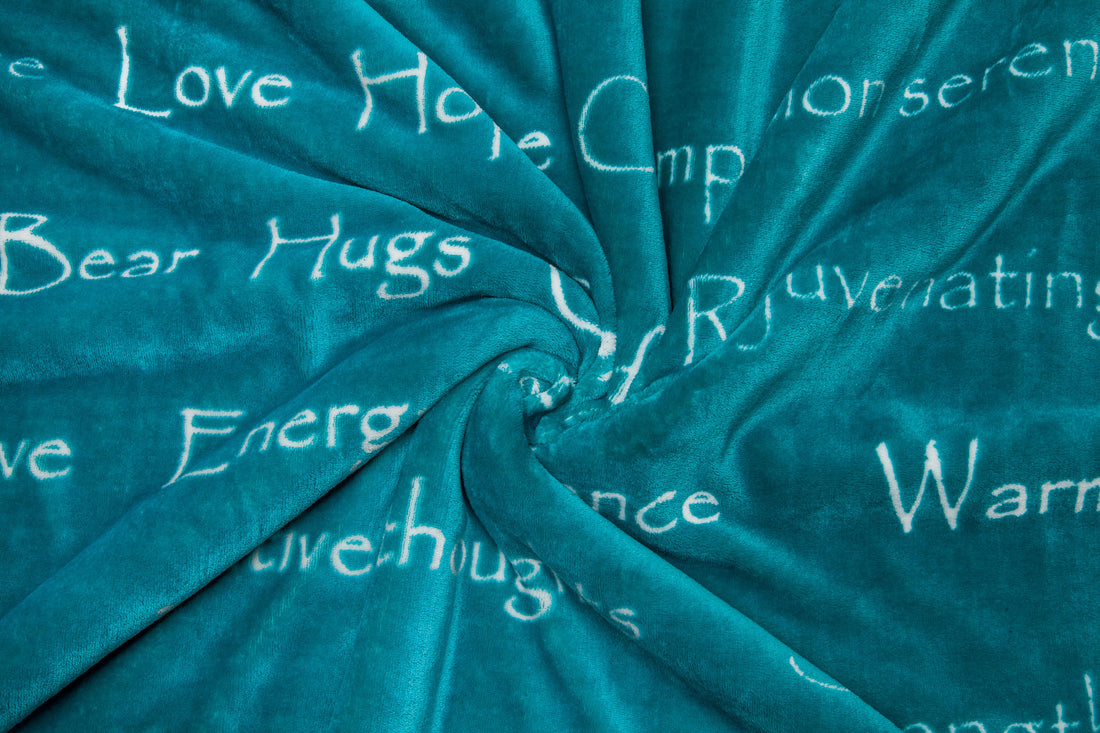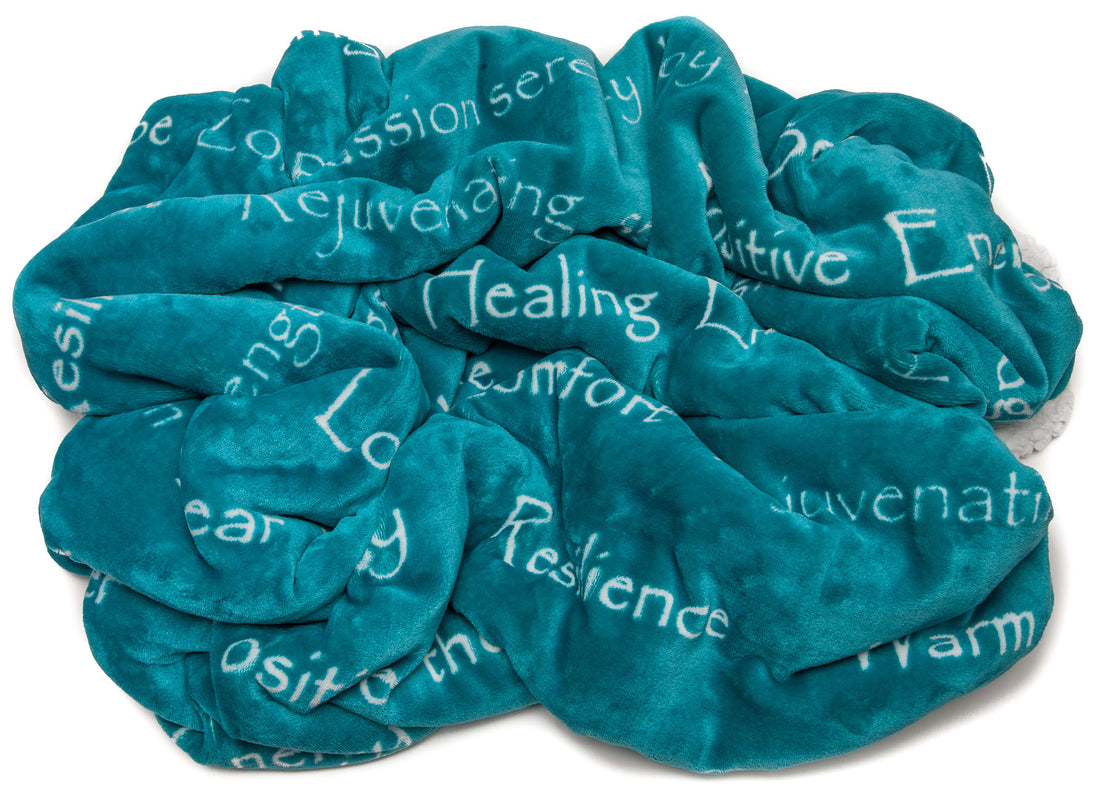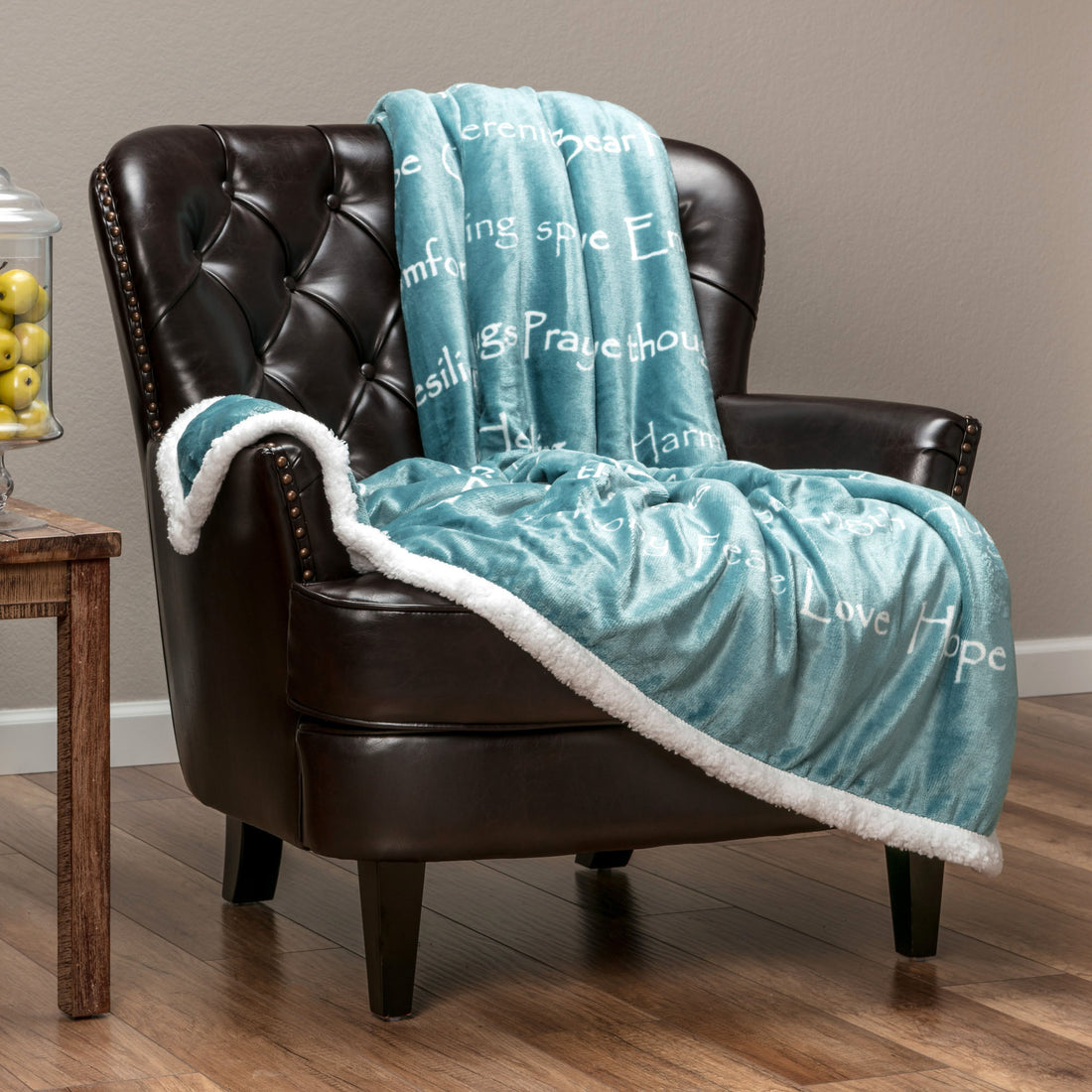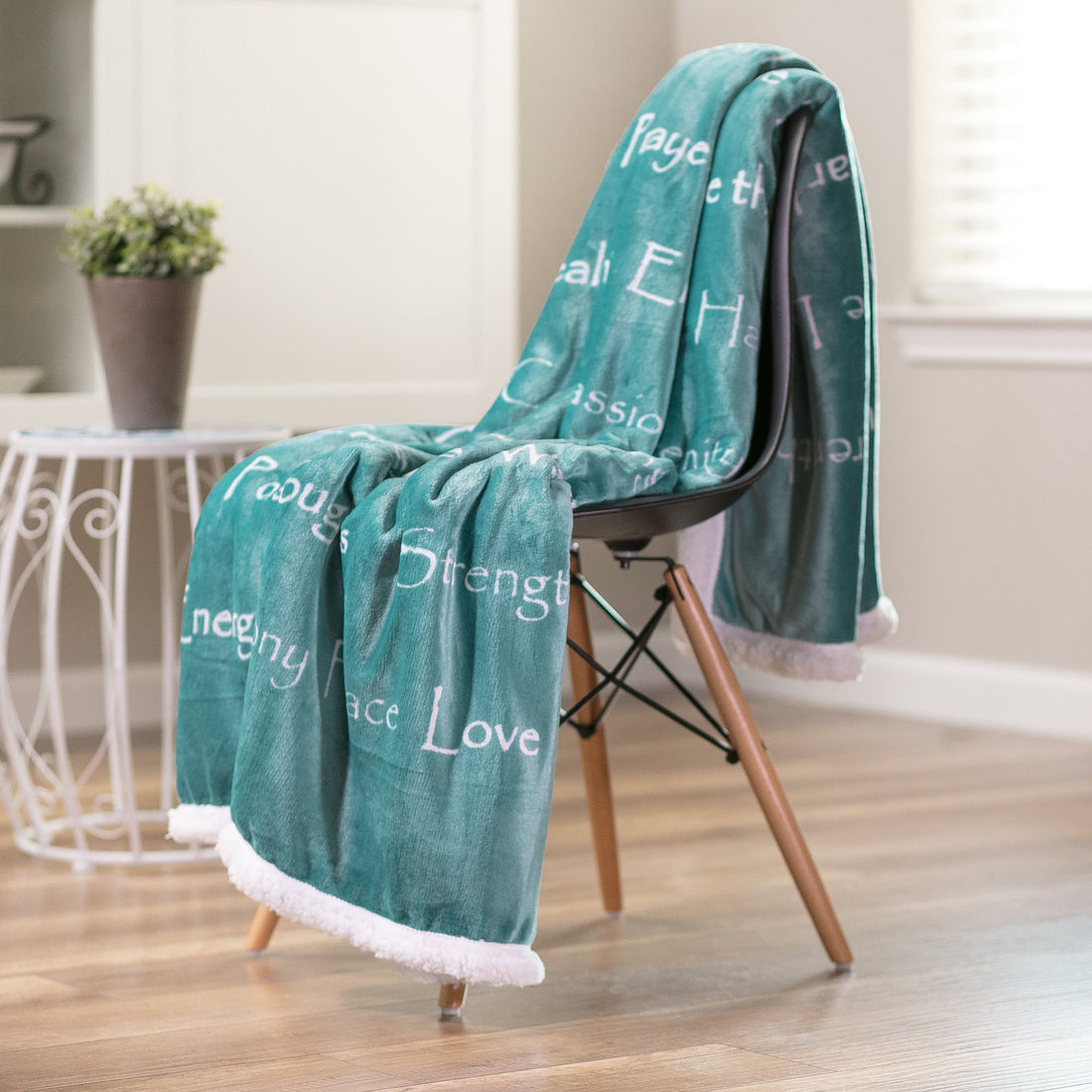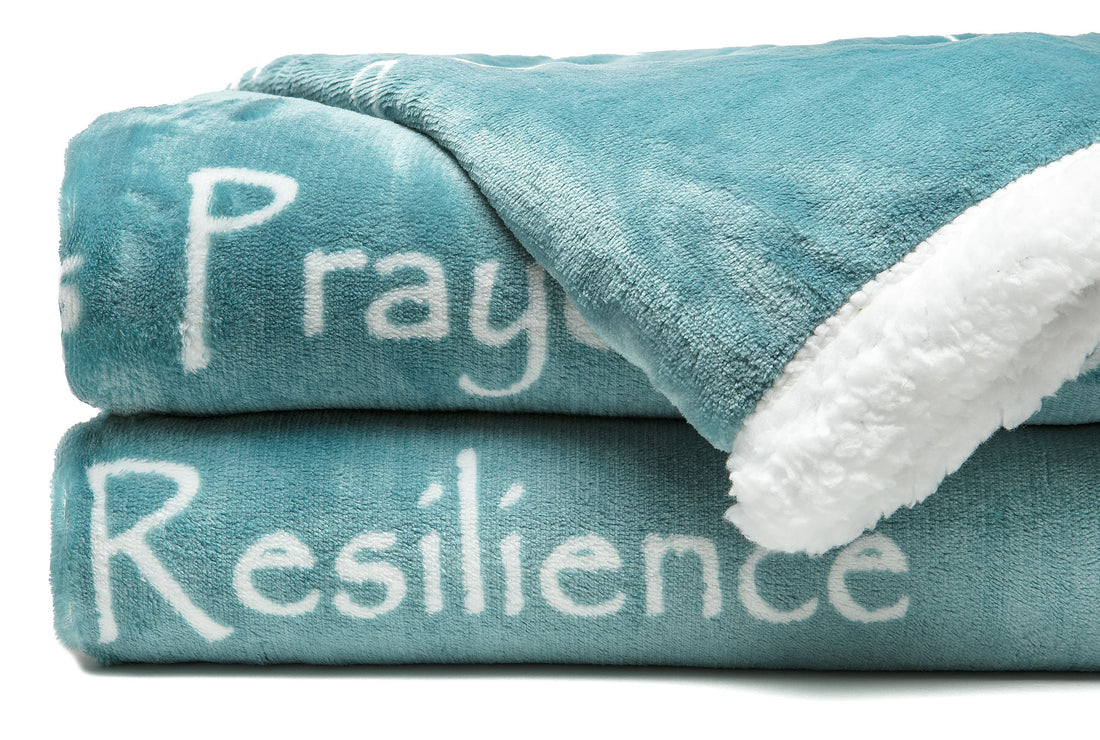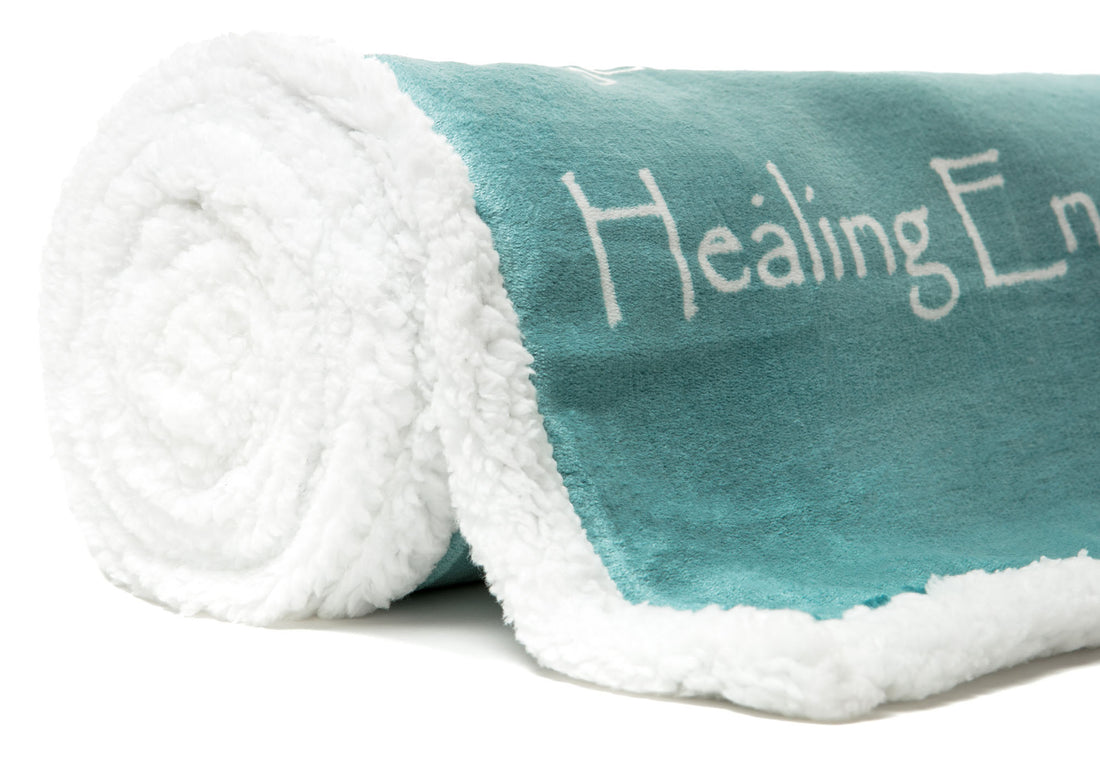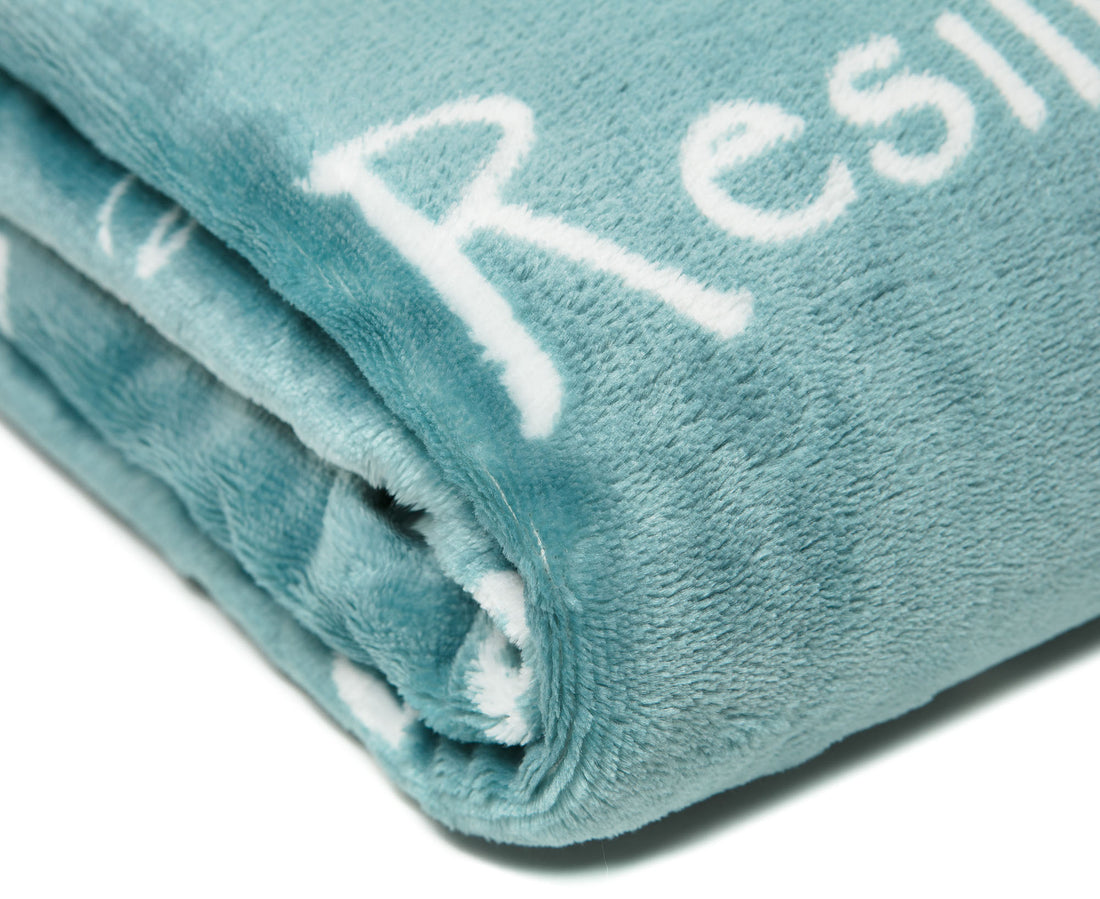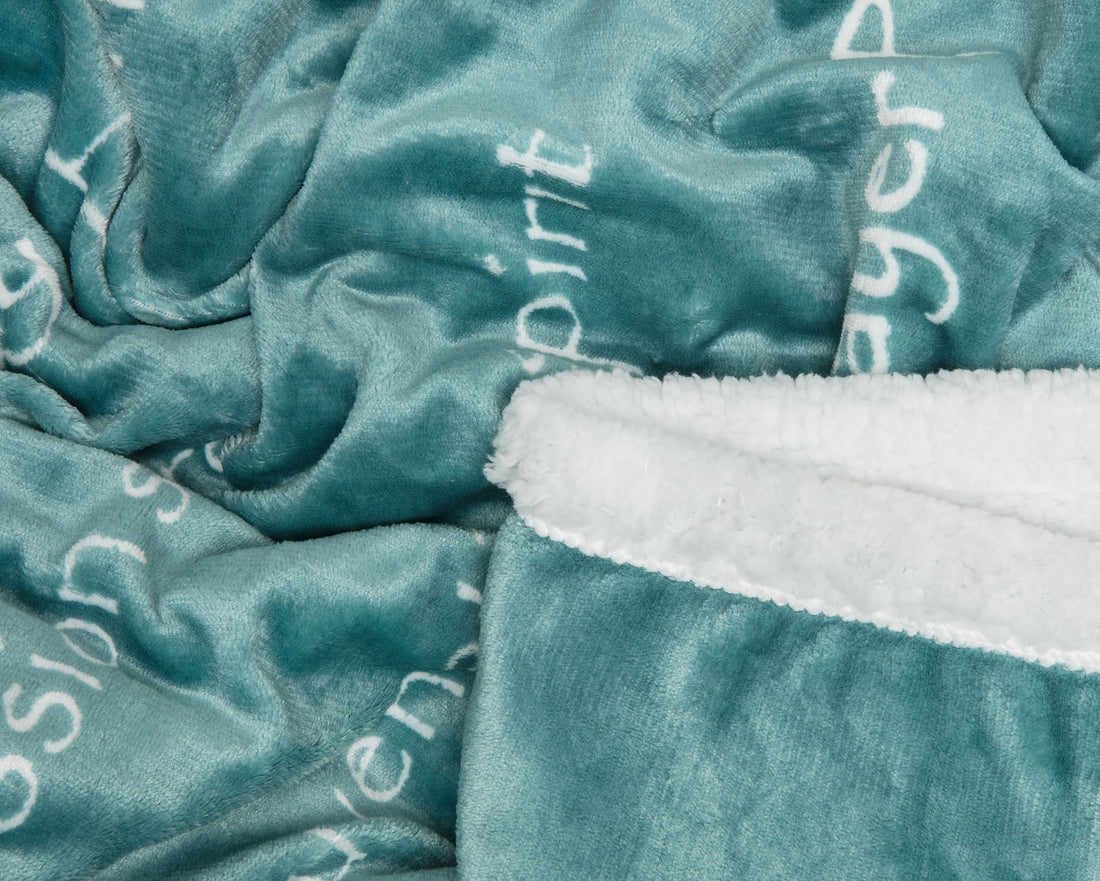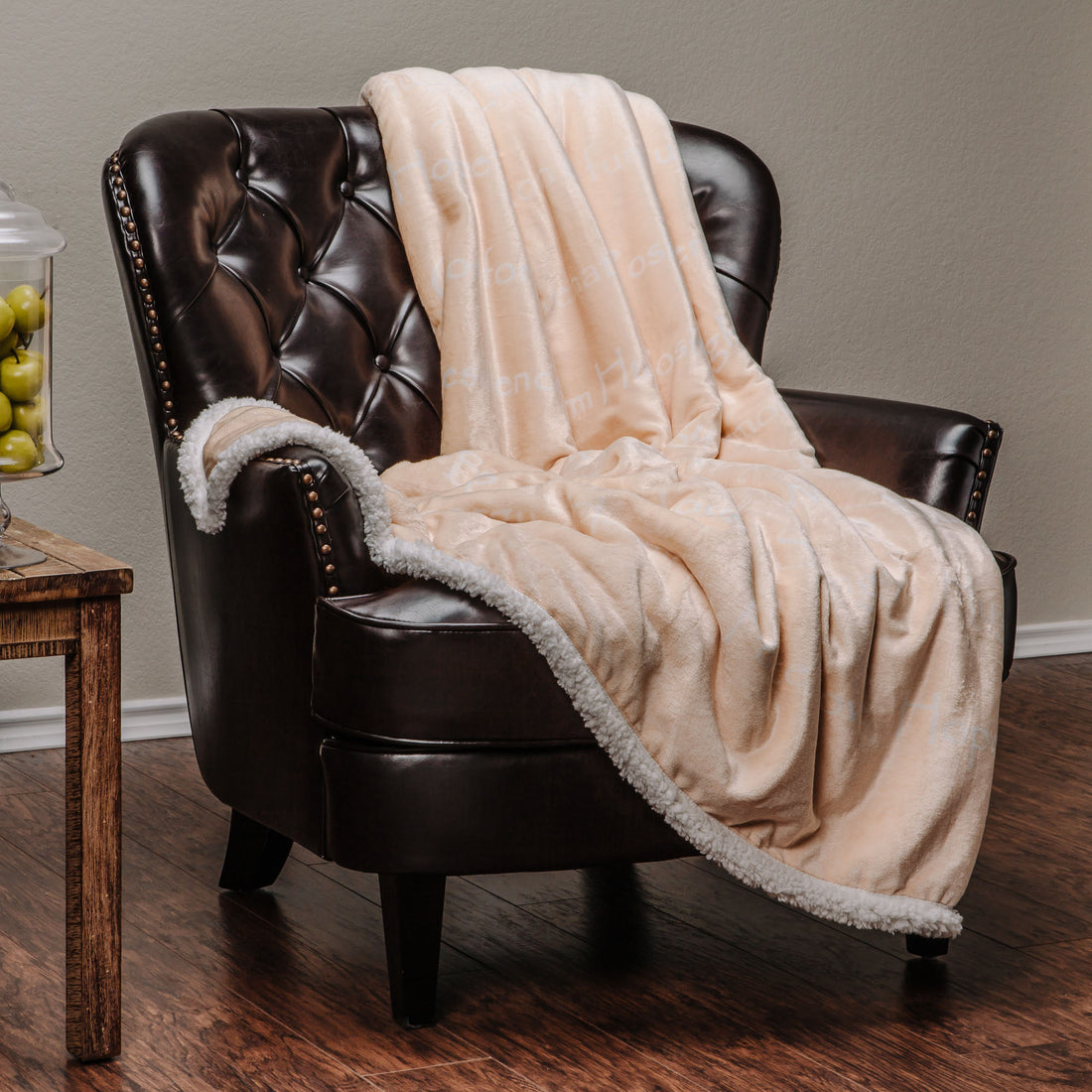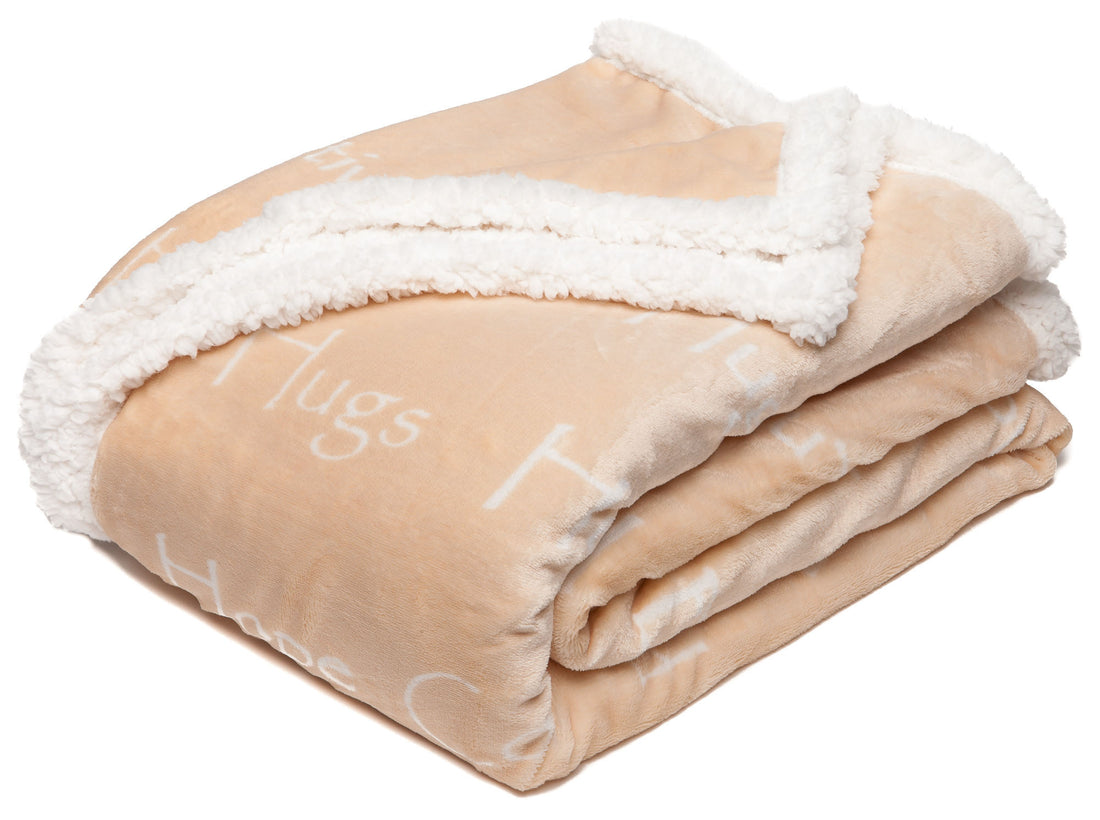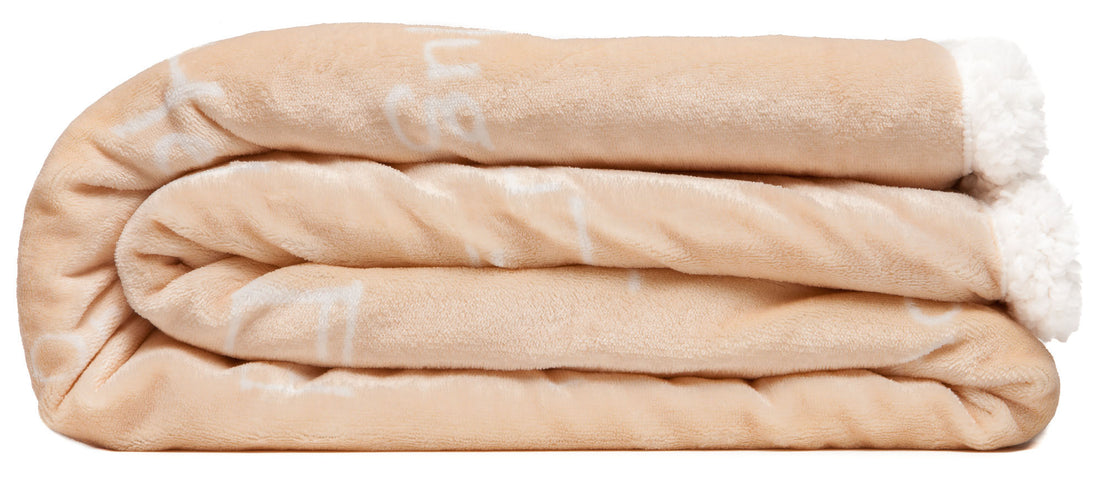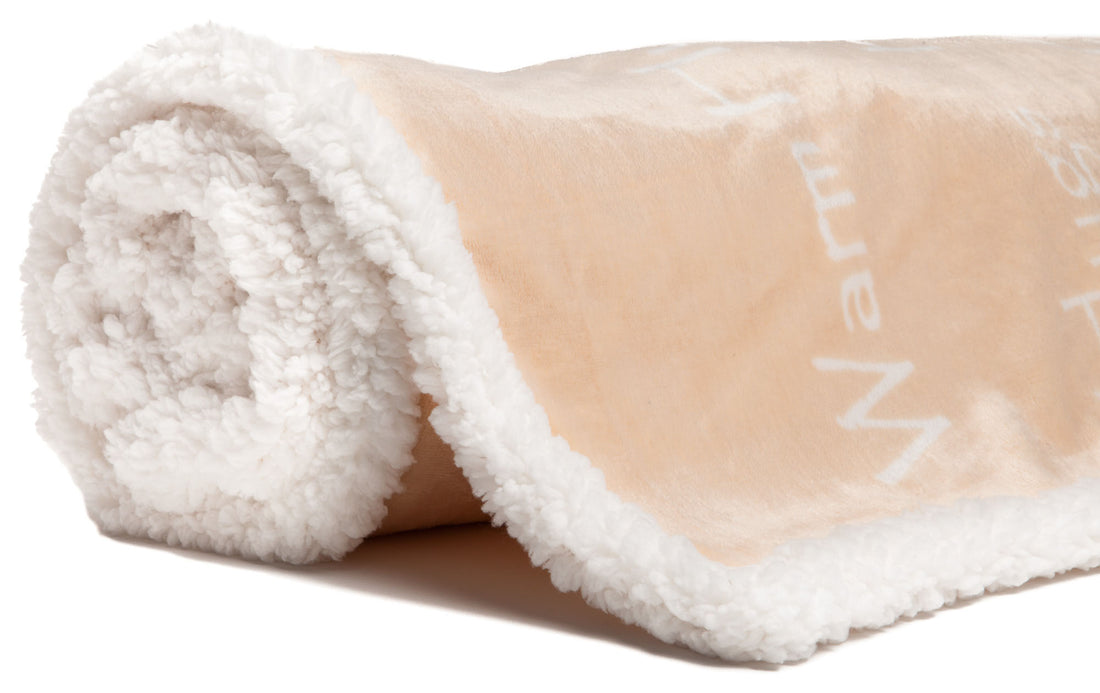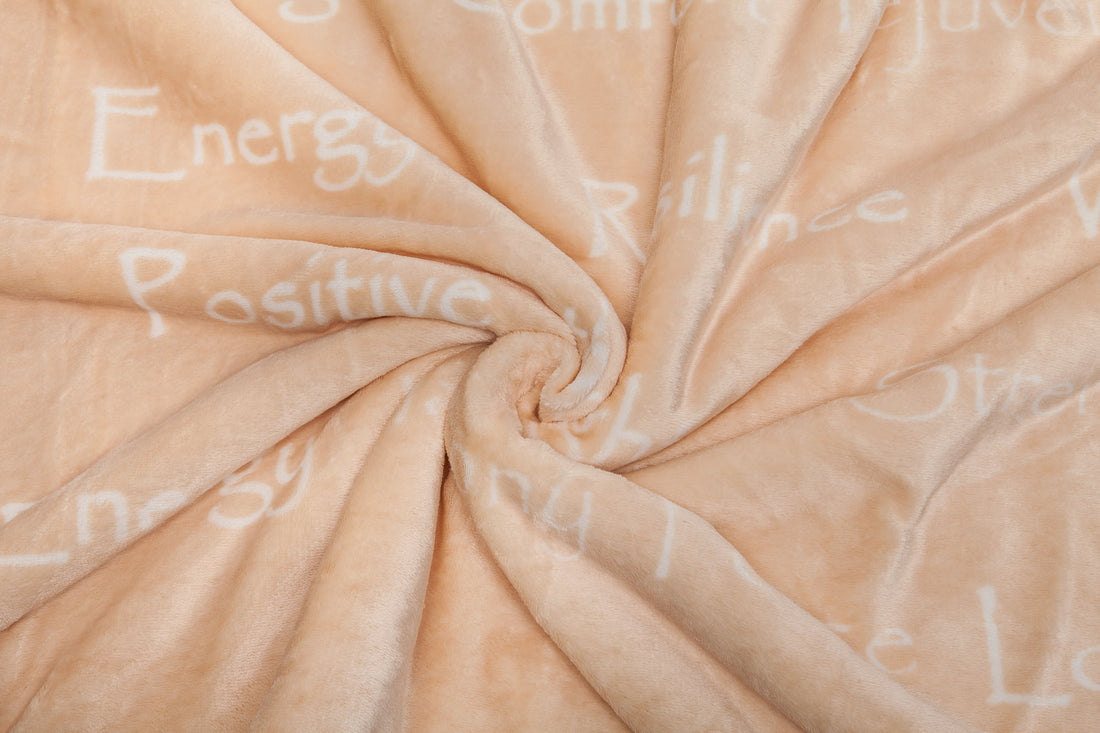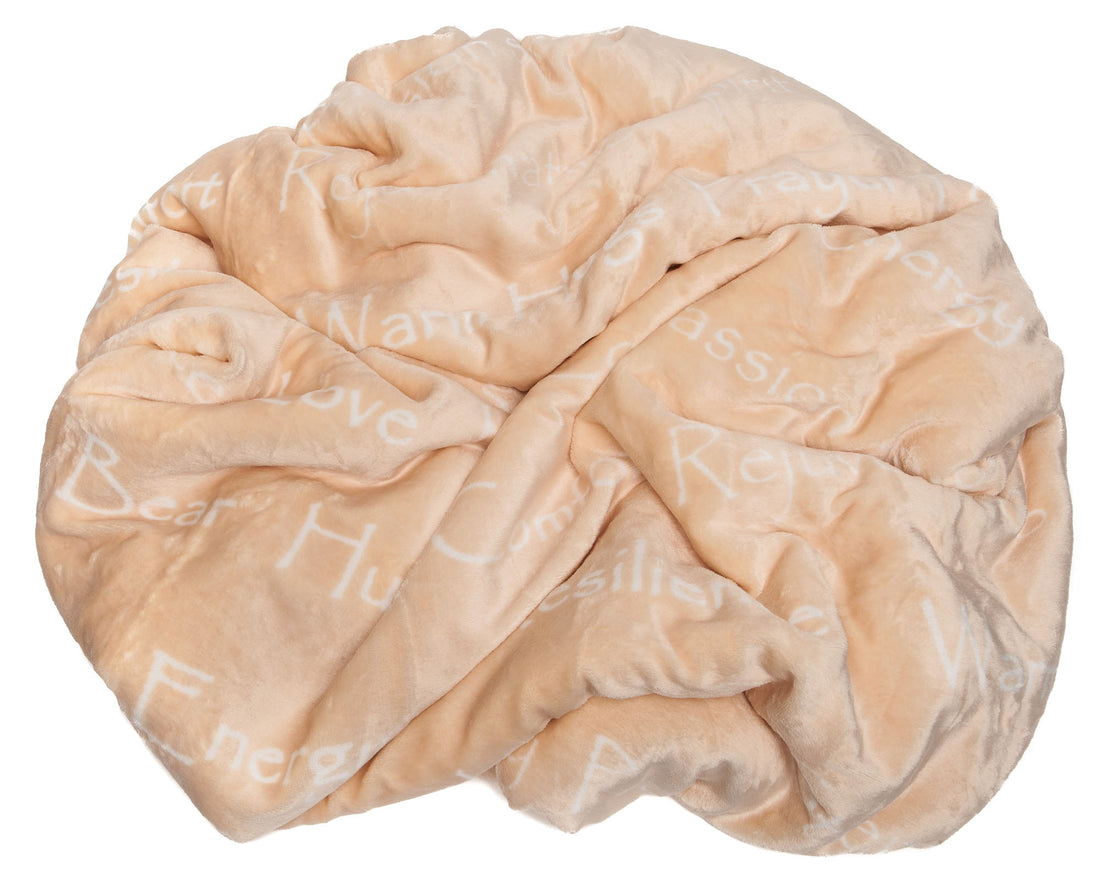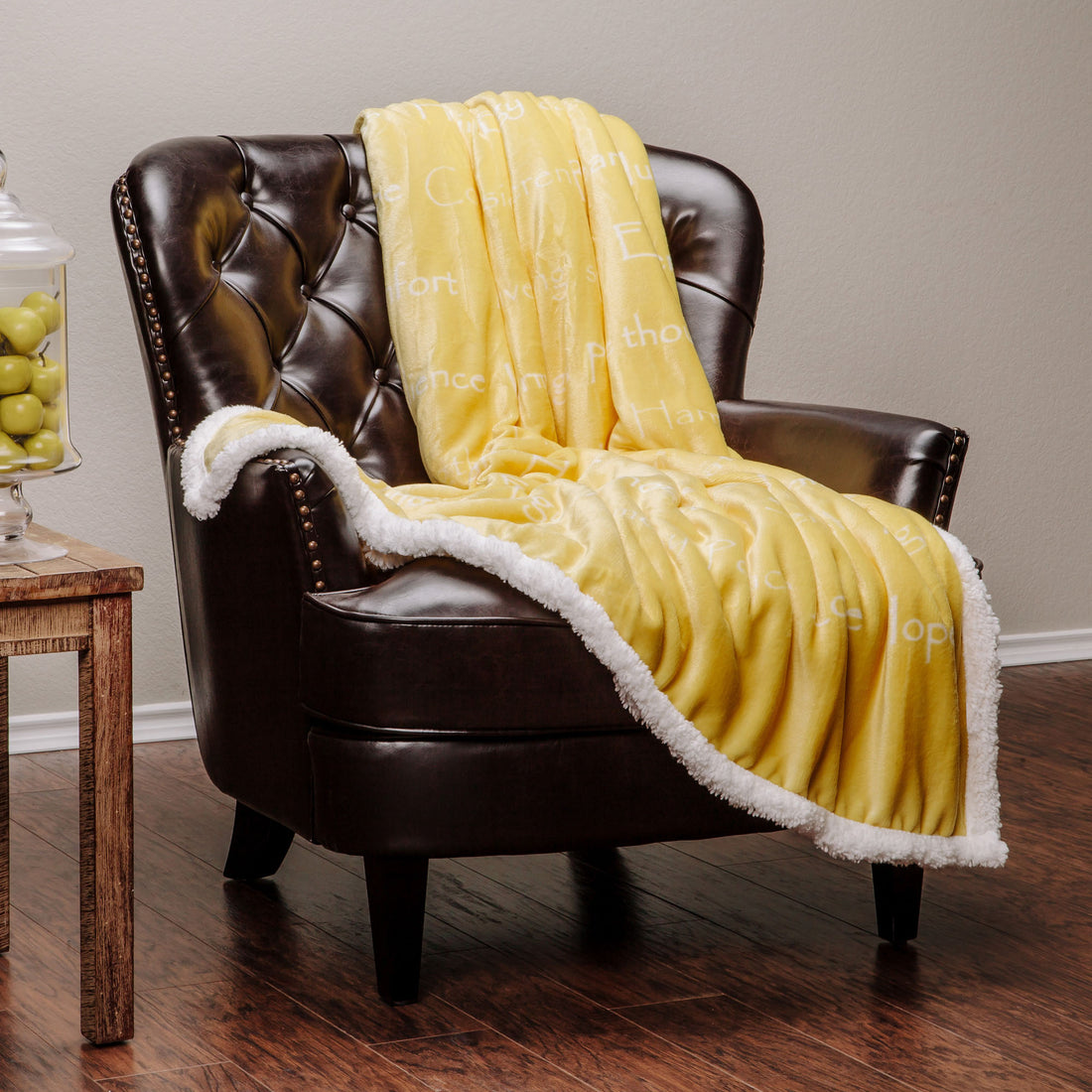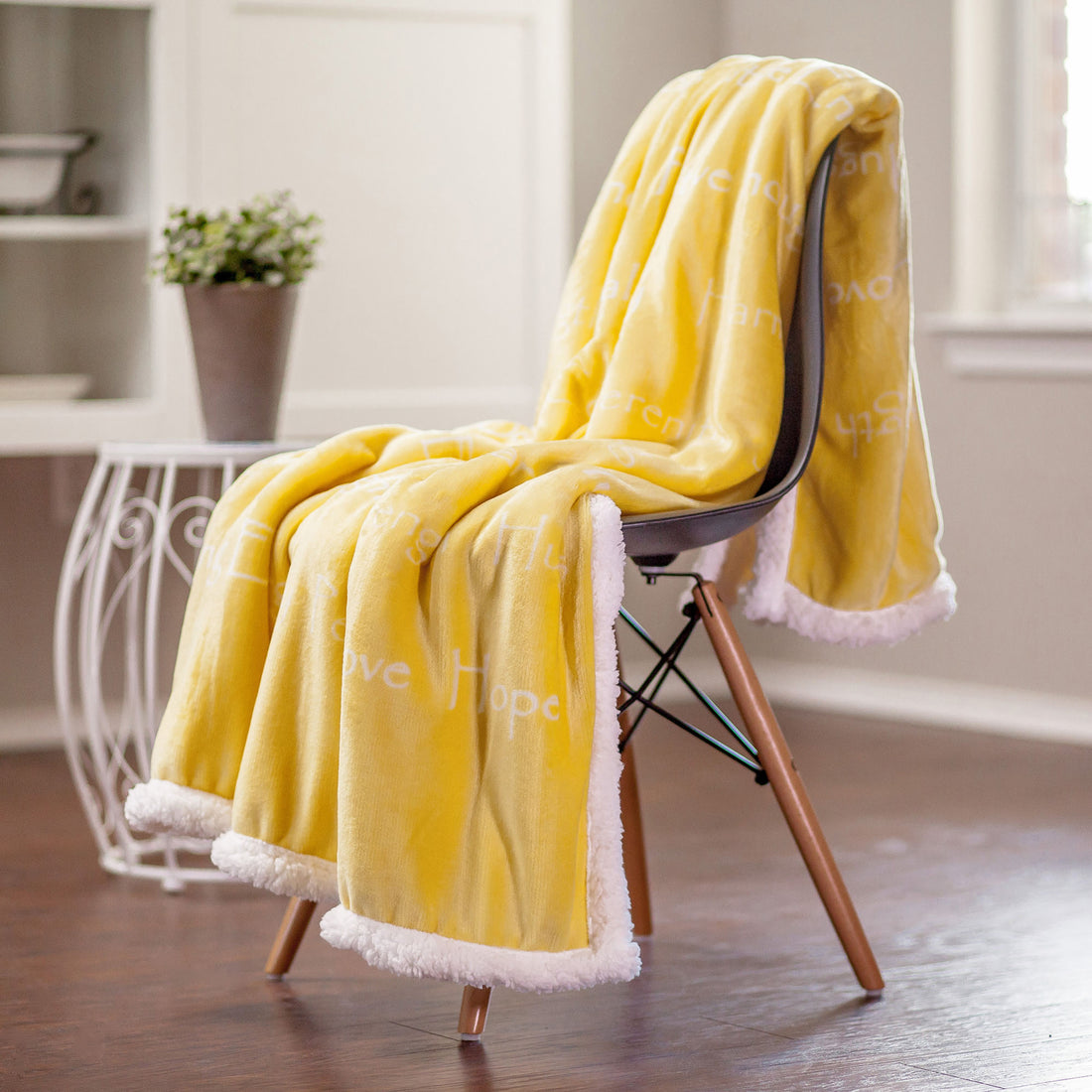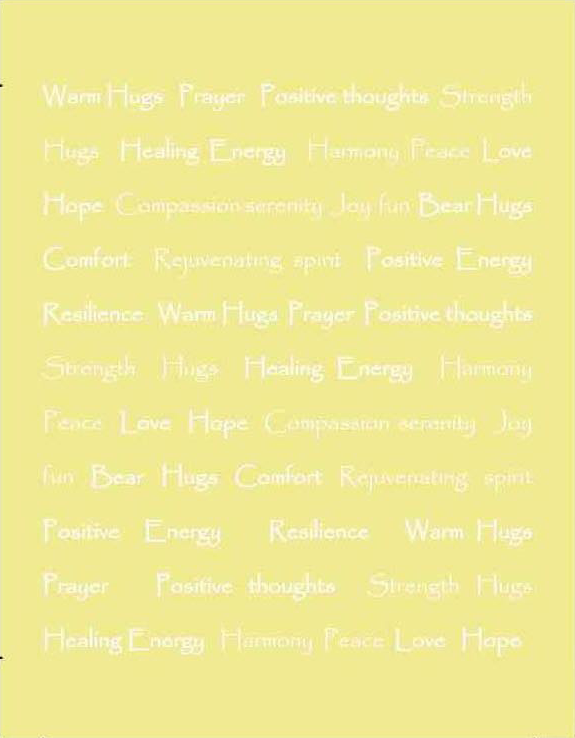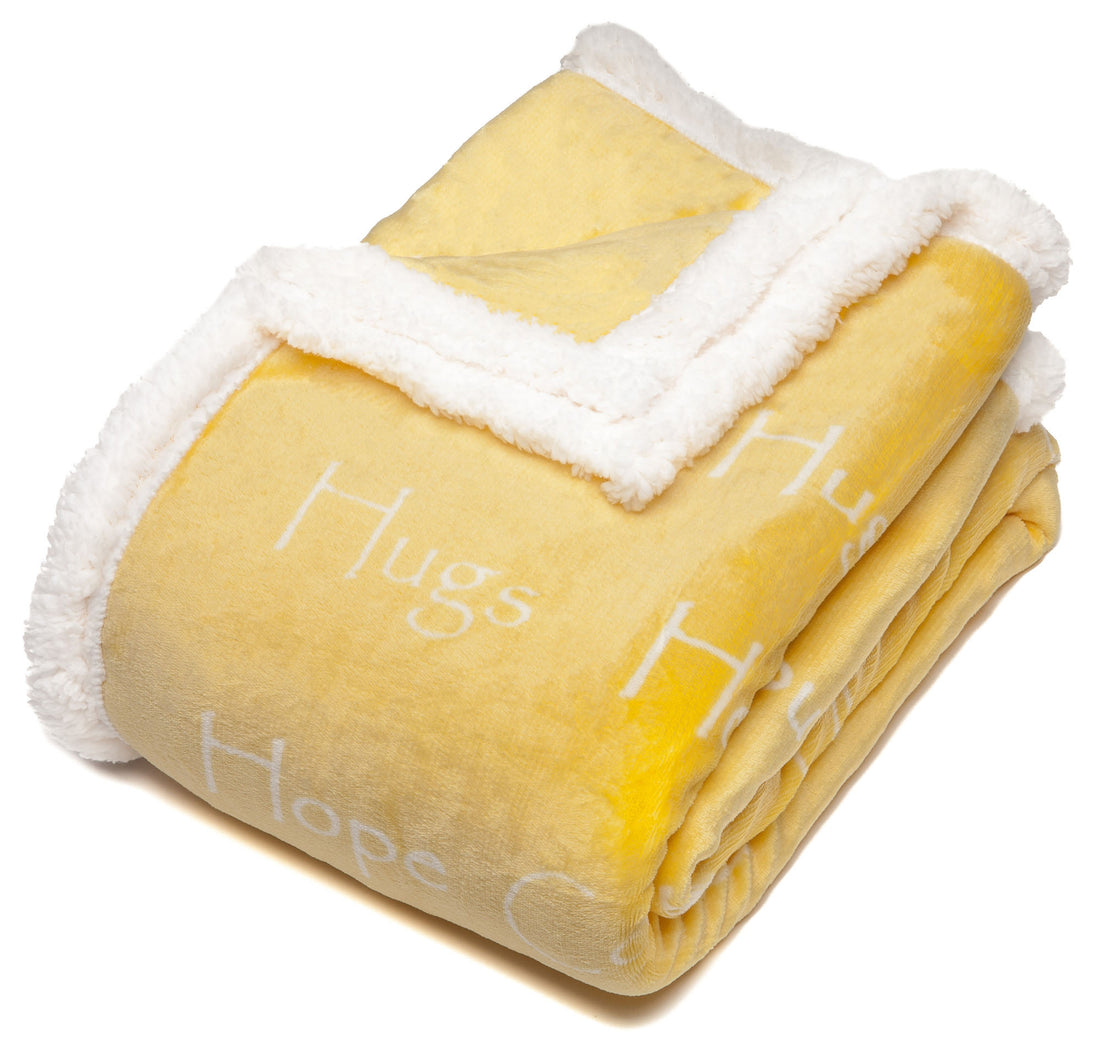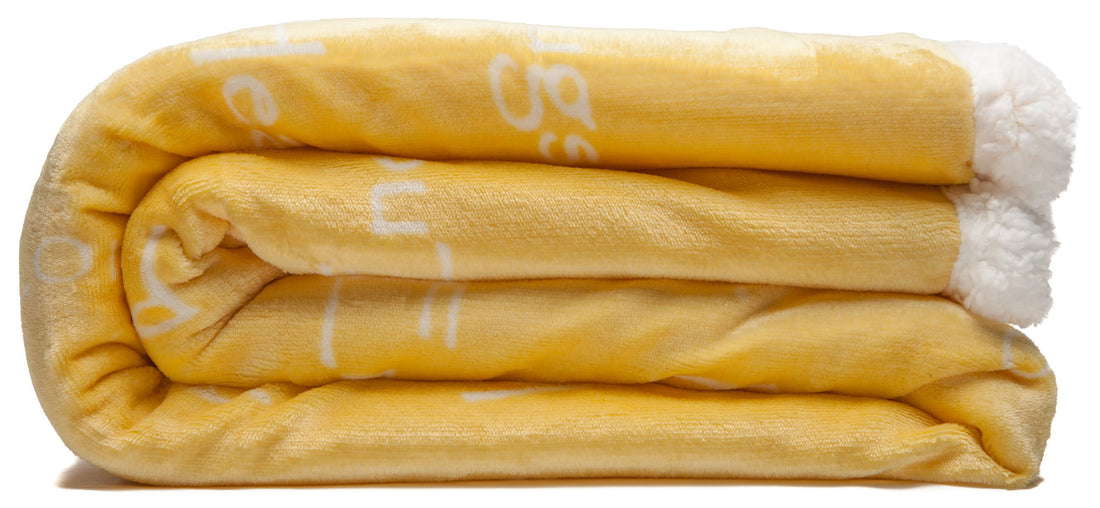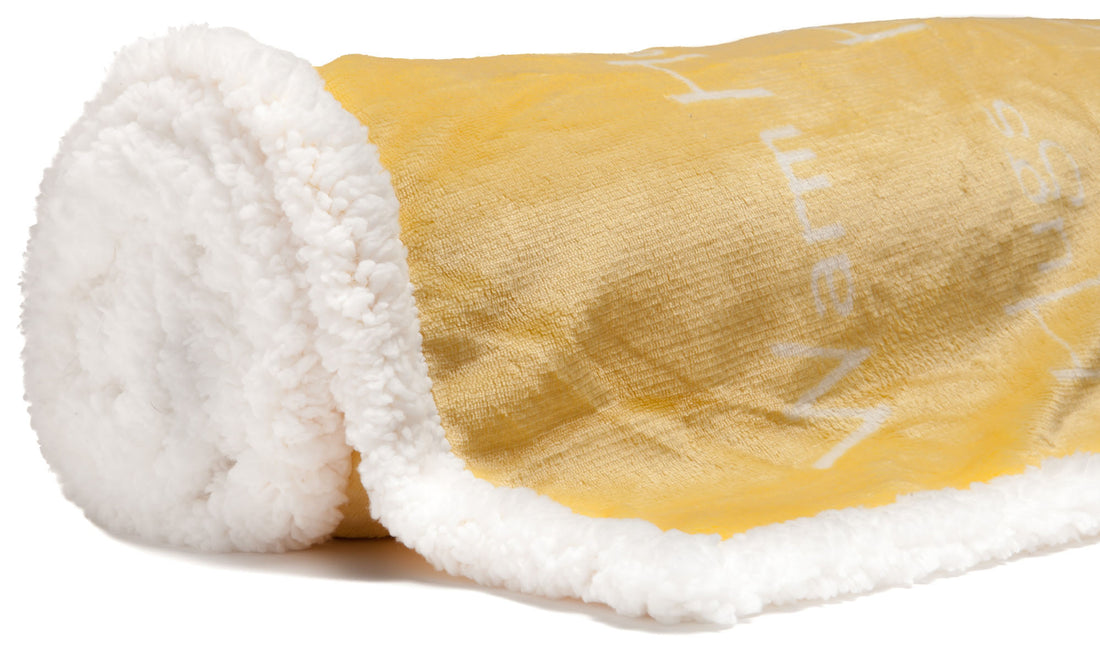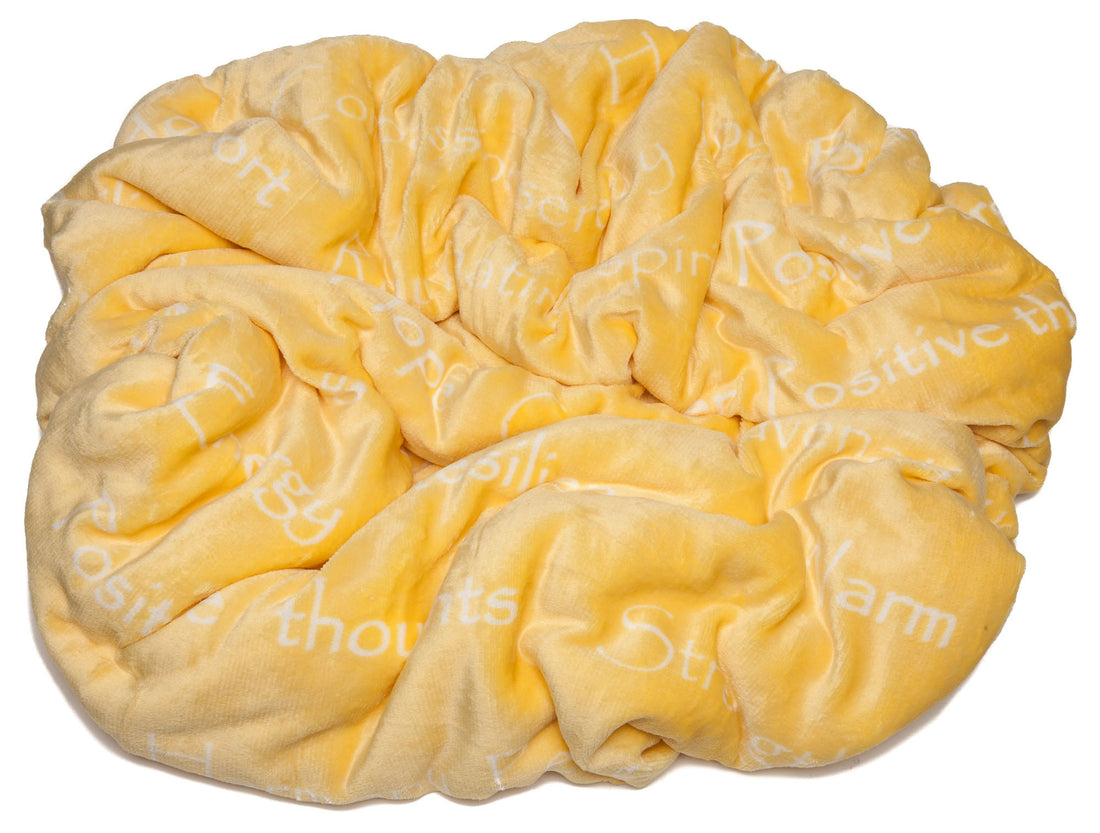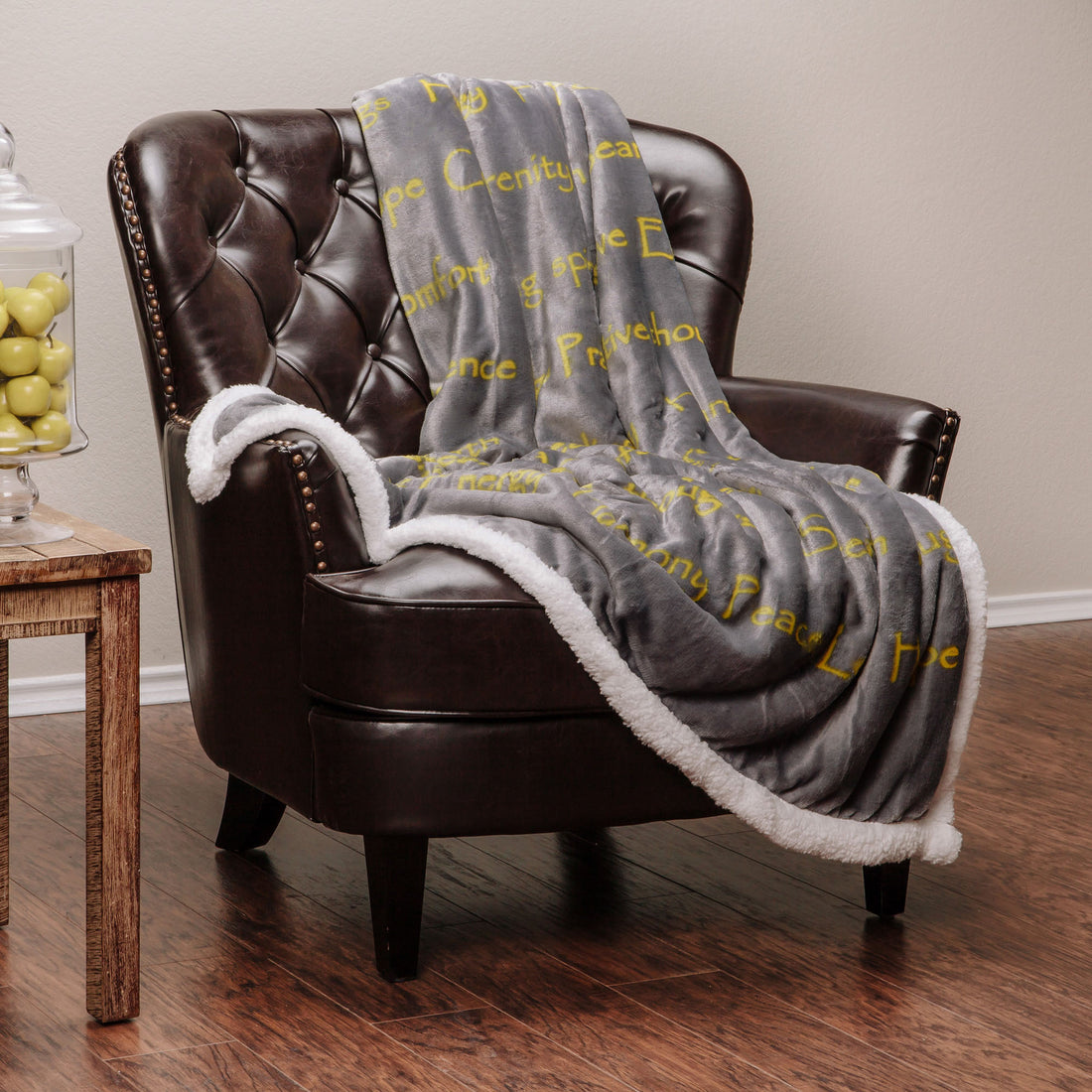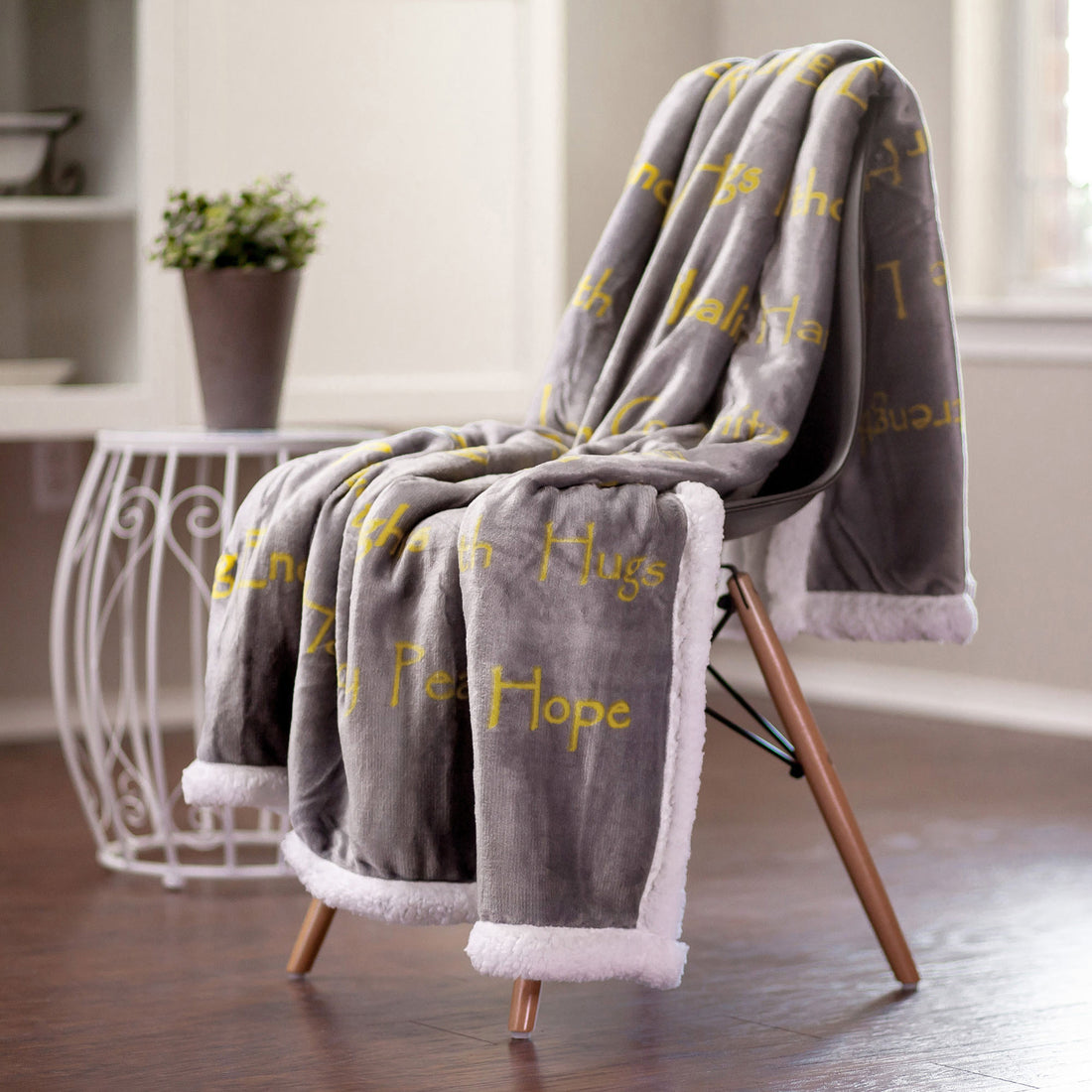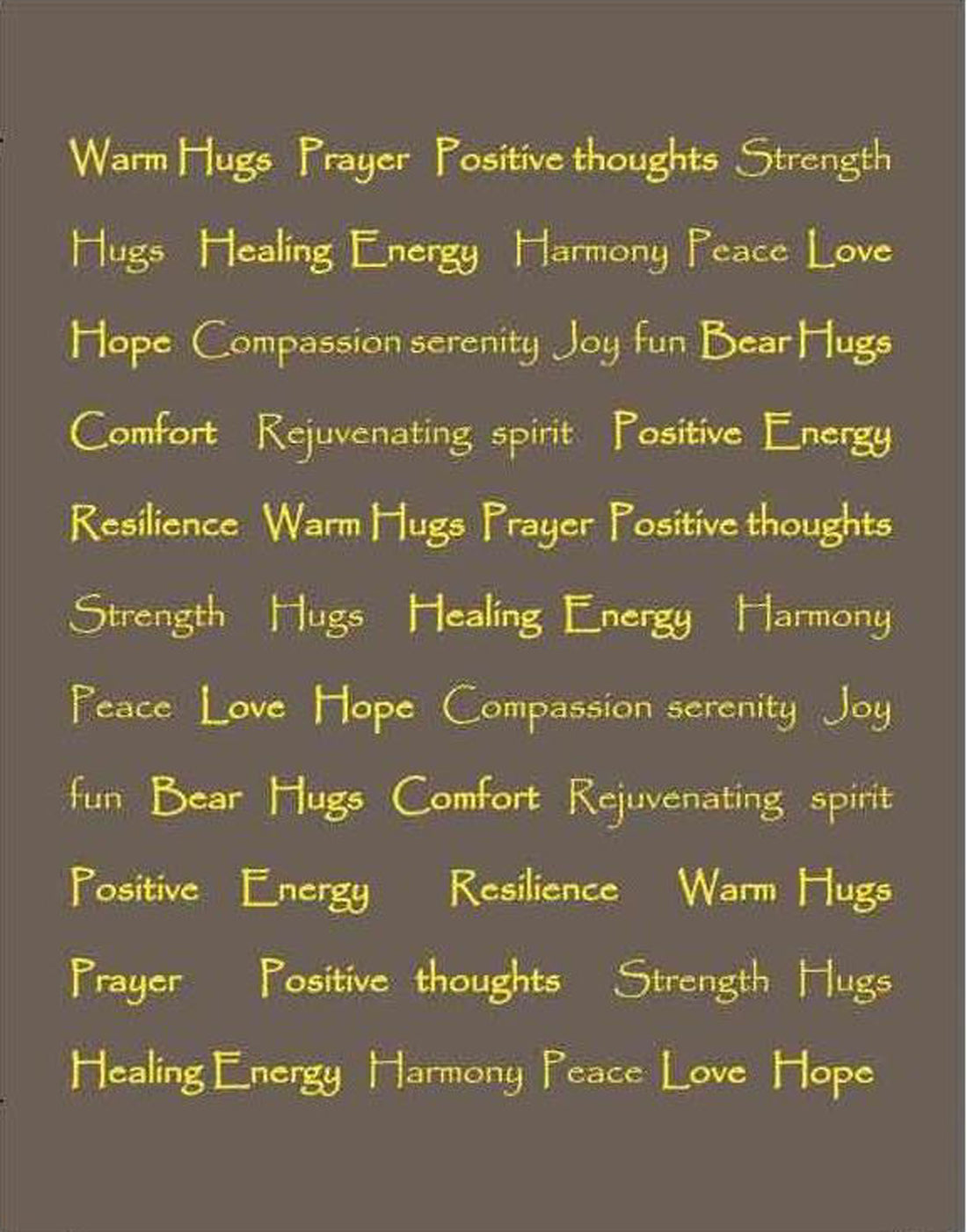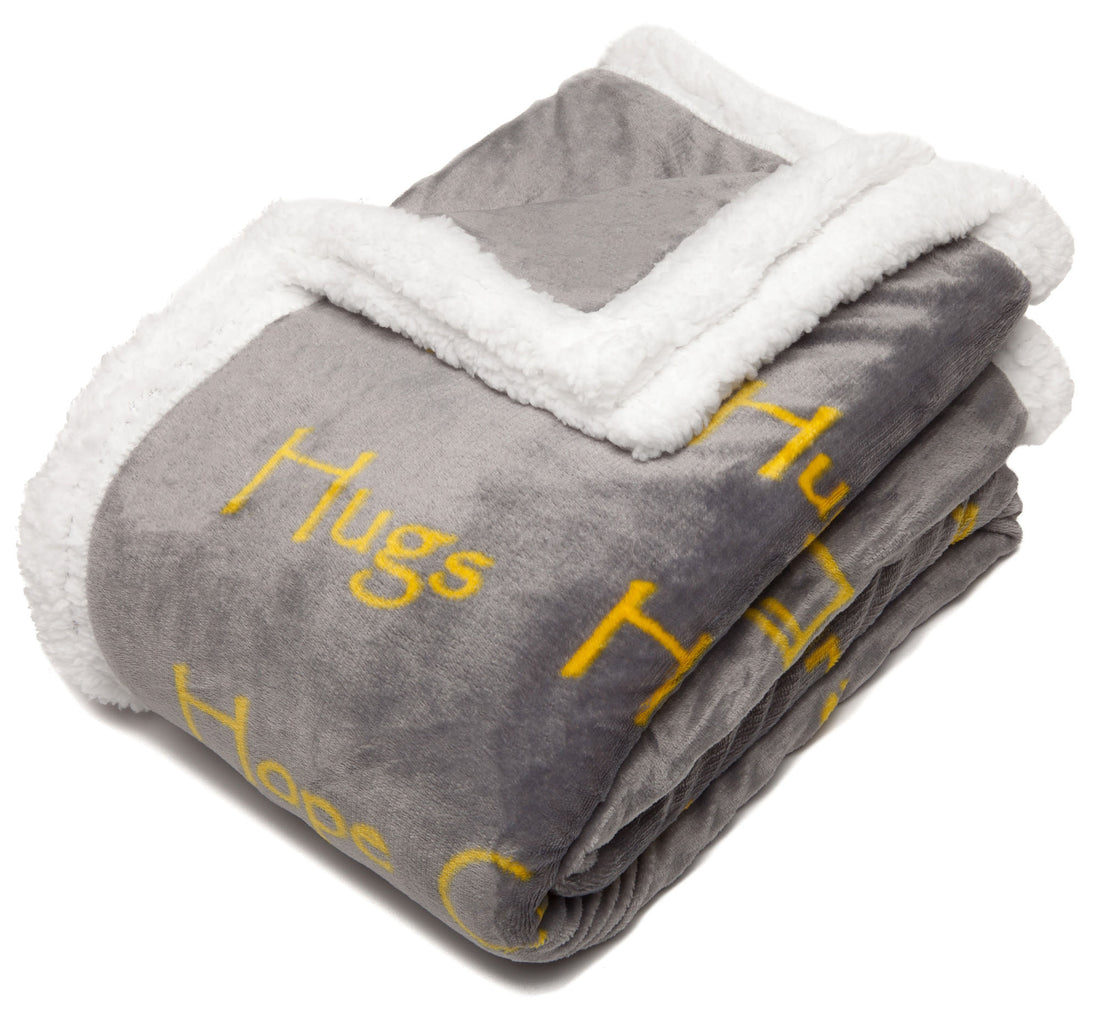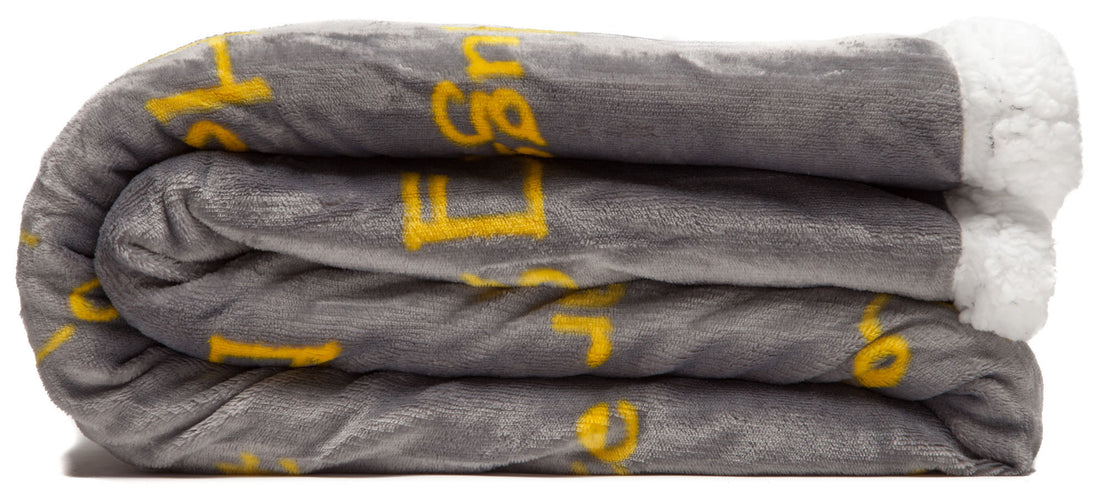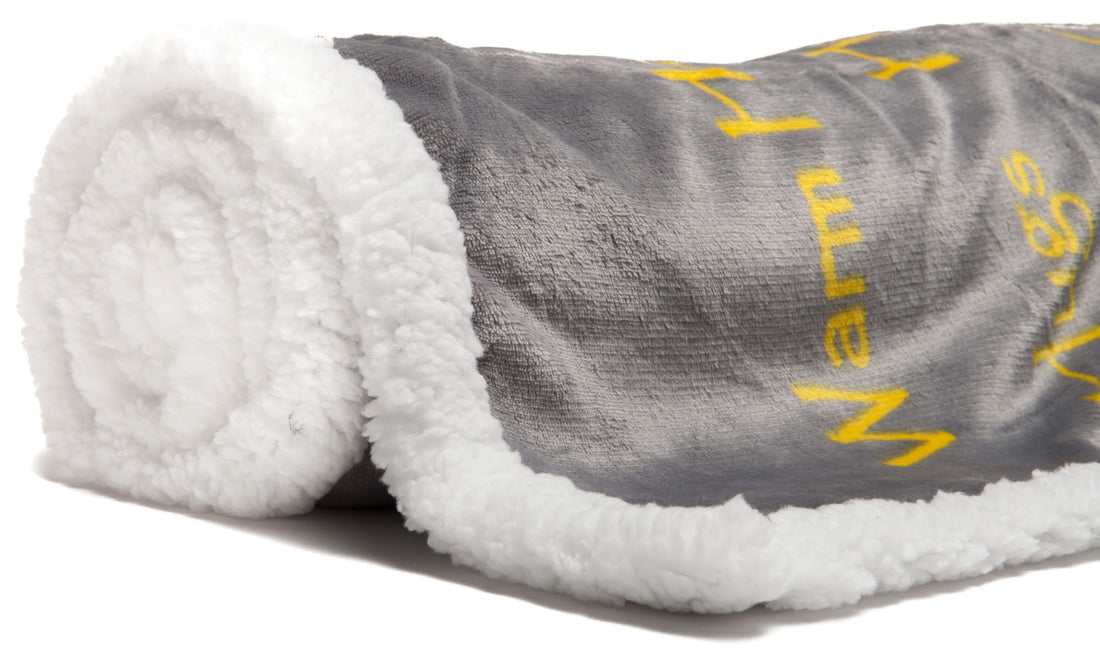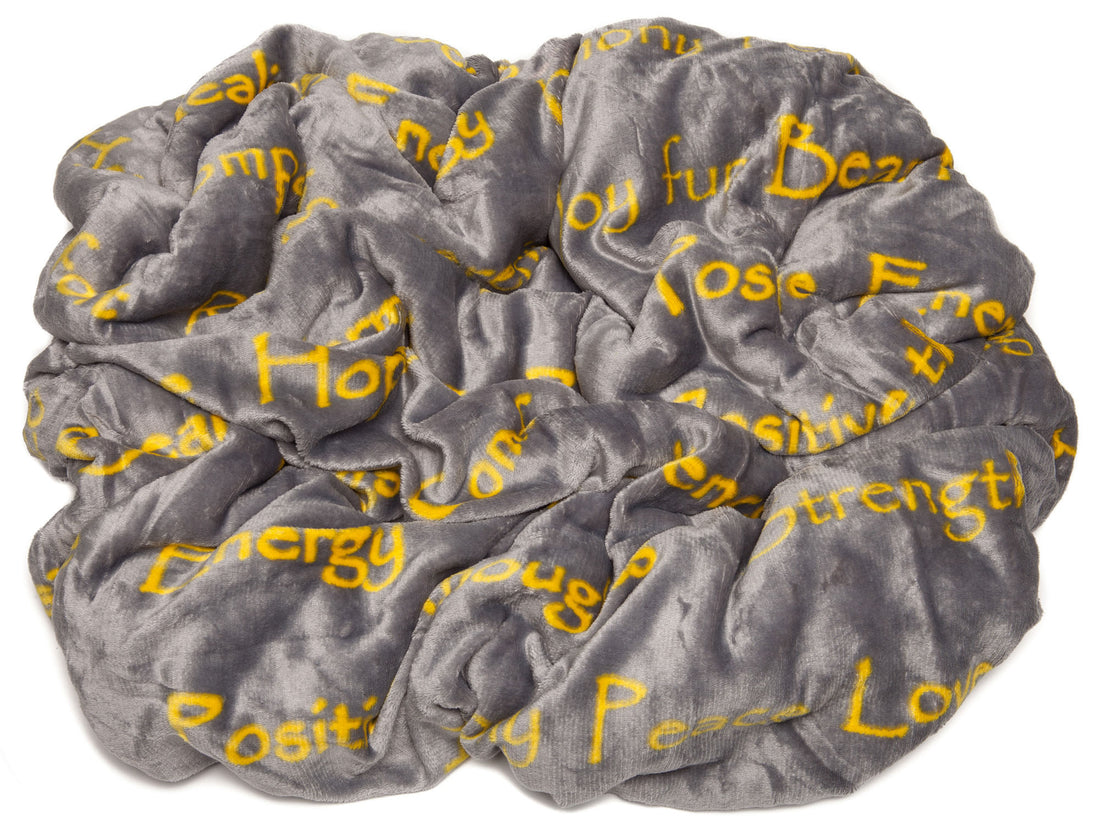 Product Description
Our Gift Faux Fur Comfort Words Throw Blanket is a super-soft premium-quality throw blanket which is designed as a thoughtful and caring personal gift for friends and loved ones. Not only to bring warmth, but also to bring smile, joy, and feeling of love and comfort. Featuring soft velvety word printed front and fluffy Sherpa on reverse side, it's the perfect a cozy and plush gift.

Featured Words: Warm Hug Prayer Positive Thoughts Strength Hugs Healing Energy Harmony Peace Love Hope Serenity Joy Fun Bear Hug Comfort Rejuvenating Spirit Positive Energy Resilience

Available in a variety sizes and colors such as aubergine, teal, maroon, white smoke and orange, it's easy to find the perfect color combination for your personal taste. Machine wash as needed on a gentle cycle with cold water and tumble dry them at a very low temperature.

Available Sizes:
50" x 65"
60" x 70"
Twin (90" x 66")
Queen / Full (92" x 85")
King (108" x 86")

No matter if you want to treat yourself or give it as a gift, the Gift Faux Fur Comfort Words Throw Blanket offers both style and comfort, making it a delightful and cozy addition to any home.

Product Attributes
| | |
| --- | --- |
| Part Number | CAN-CT-GIFT-THROW-HUG-MAROON |
| Care instructions | Easy to clean, simply machine wash on gentle cycle with COLD water, tumble dry NO HEAT |
| Gsm | 490 |
| Material | Polyester |
| Model | GIFT-THROW-HUG |
| Pattern | Print |
| Reversible | Sherpa |
| Warmth level | Medium |
| Warranty | Limited Lifetime Warranty |
Great Throw Blanket!
I sent a comfort throw blanket to my niece, who recently lost her mother. She loves it! The blanket is just lovely, soft, easy to care for and inspirational. It is priced very reasonably, too, and customer service is excellent. Highly recommend!
LOVE IT
I got a blanket from my friend when I had my knee replaced. I couldn't stop using it, and years later, it is a favorite for my whole family, especially when we are sick. I have sent it to 3 other people when they get really sick or bedridden and every one of my friends can't stop raving about them. Blanket is my go to whenever I want to send a friend a get well wish.
A Comfort in the Cold
I am having chemotherapy in December, January, and February. The Cancer Center is not warm. This wonderful throw is the best thing to happen for me. The soft fleece and velvety cover, the comforting words and the beautiful rose color are amazing and bring warmth. Perfect!
Completely Satisfied!!!
My mother received one of these soft, warm, and cuddly Chanasya blankests for Christmas 2 years ago, and she and I absolutely loved how it! Since then I have blessed 5 people and they absolutely love their Chanasya blankests as well. I plan to bless as many people as I can with one of these blankets! They are well worth the money and they make great gifts!
Recommend Highly
I have given at least 20 of these Chanaysa gift throw sets to different family members and friends as gifts after surgery or just pick me uppers and recommend it highly. The colors are all vibrant. U can't go wrong
Close (esc)
Popup
Use this popup to embed a mailing list sign up form. Alternatively use it as a simple call to action with a link to a product or a page.
Age verification
By clicking enter you are verifying that you are old enough to consume alcohol.