Wolf Faux Fur Duvet Cover Set
Wolf Faux Fur Duvet Cover Set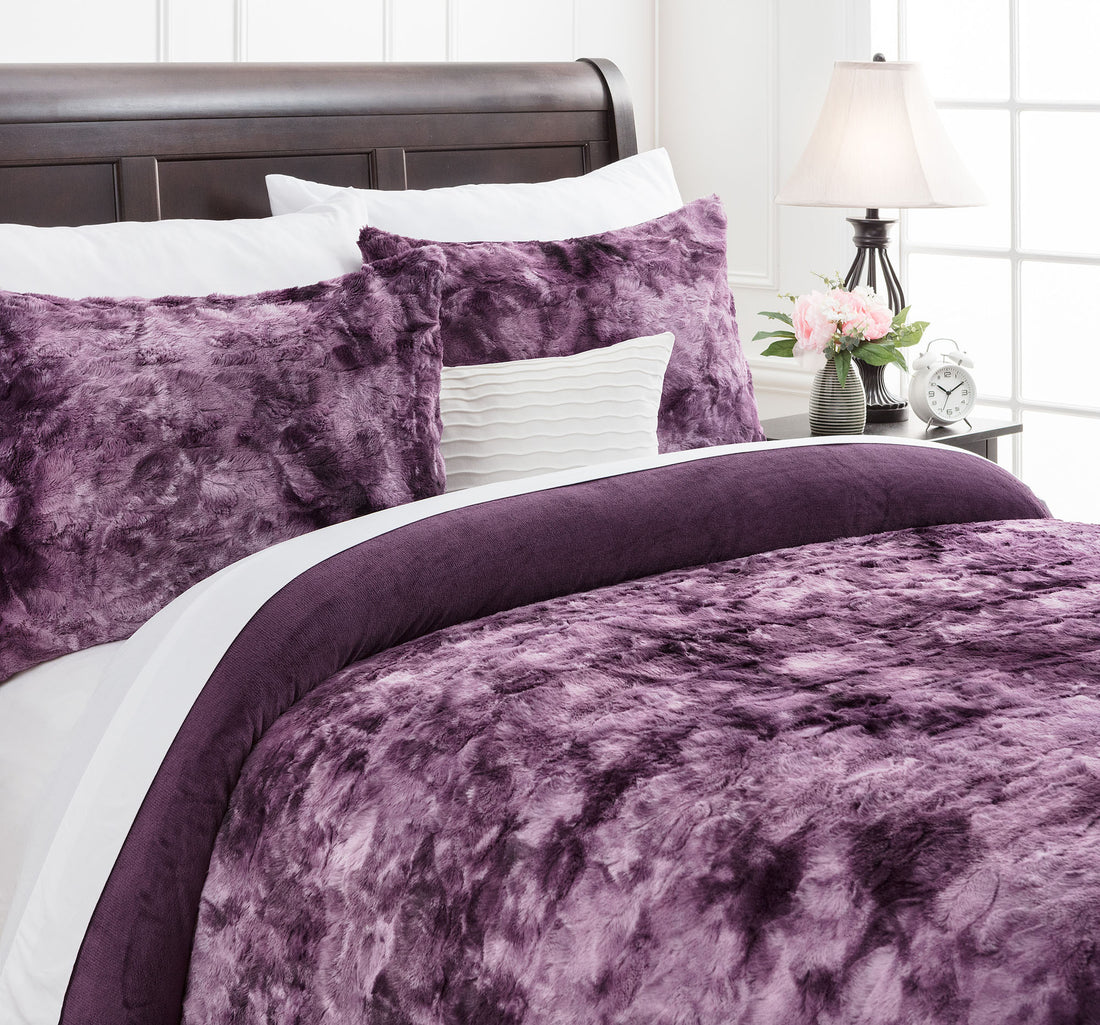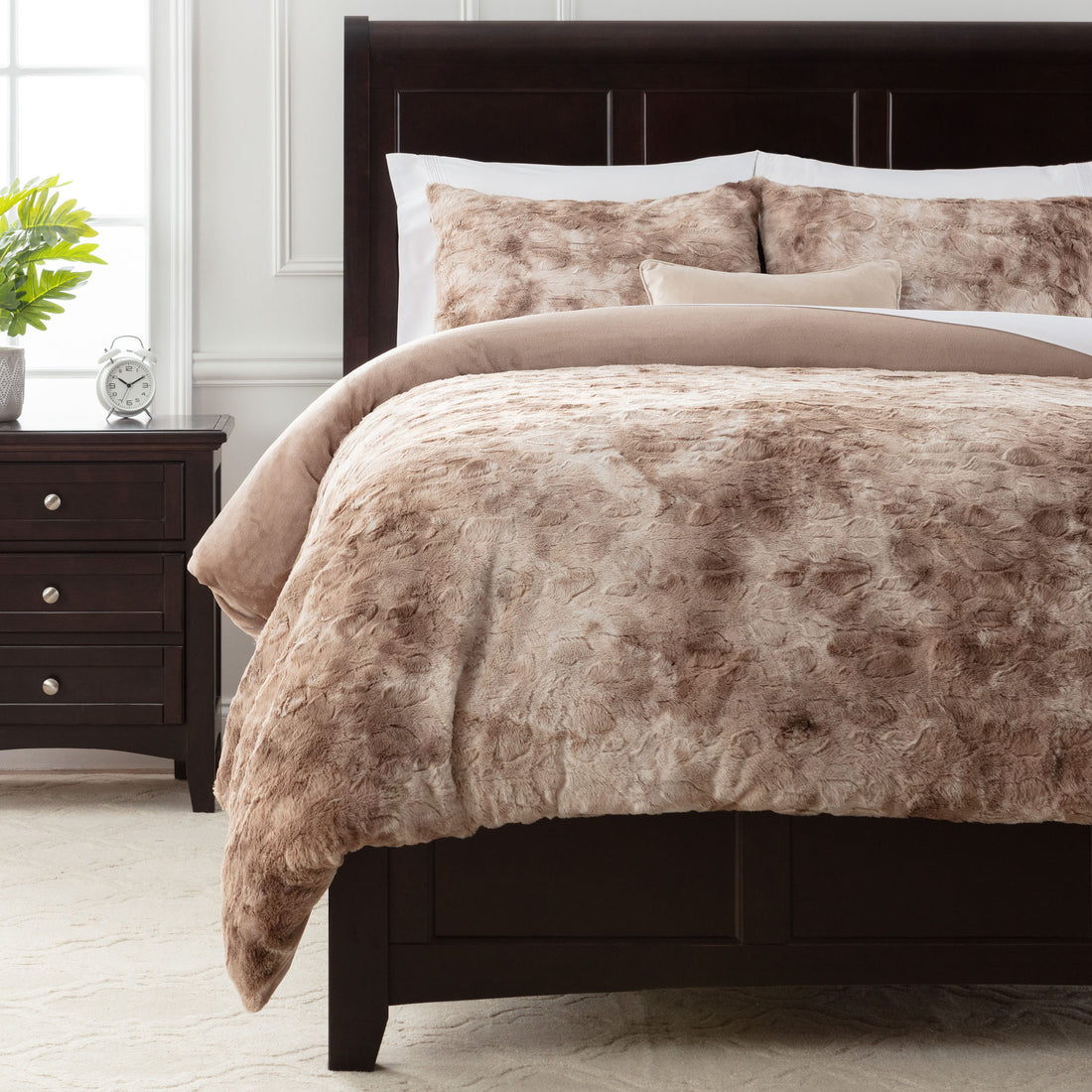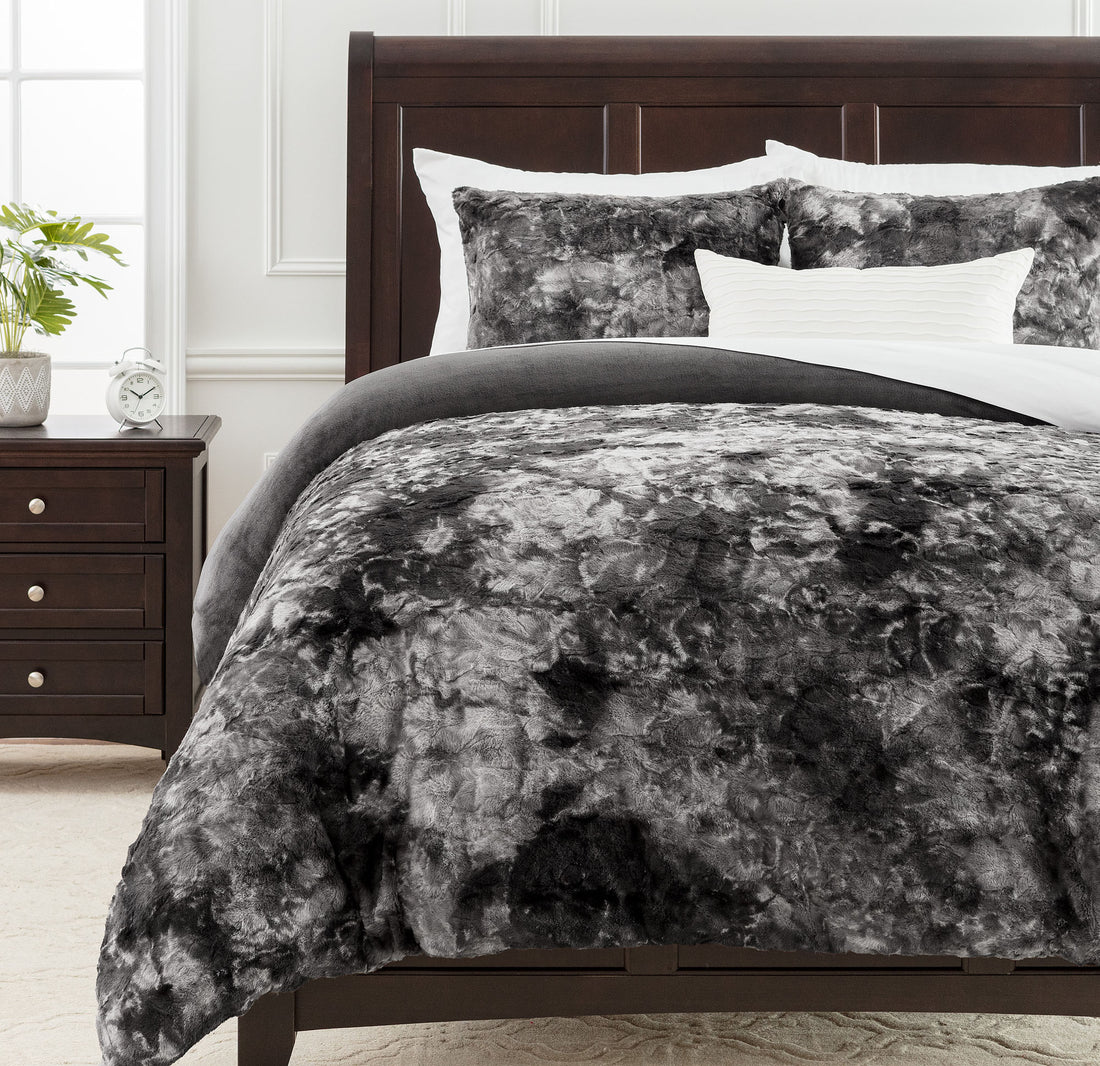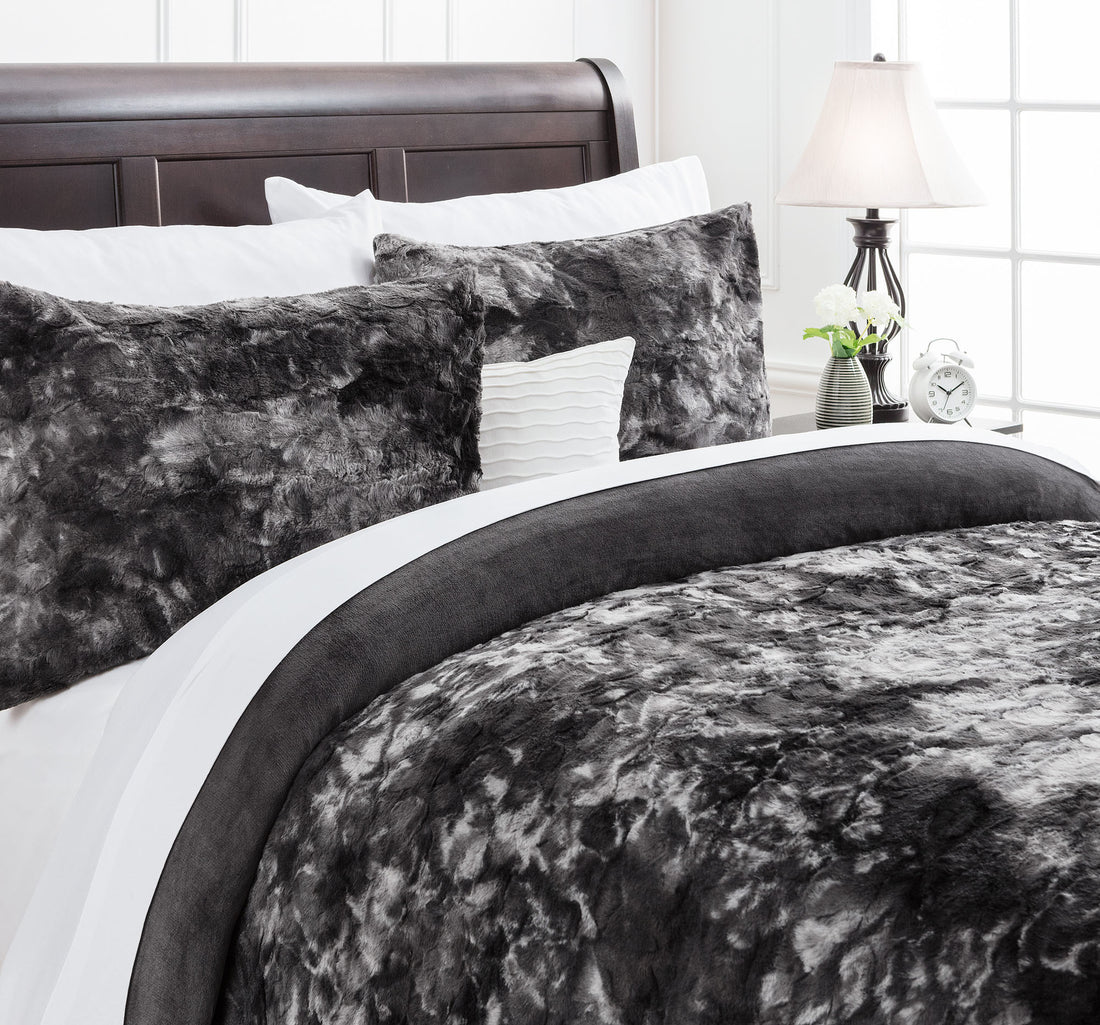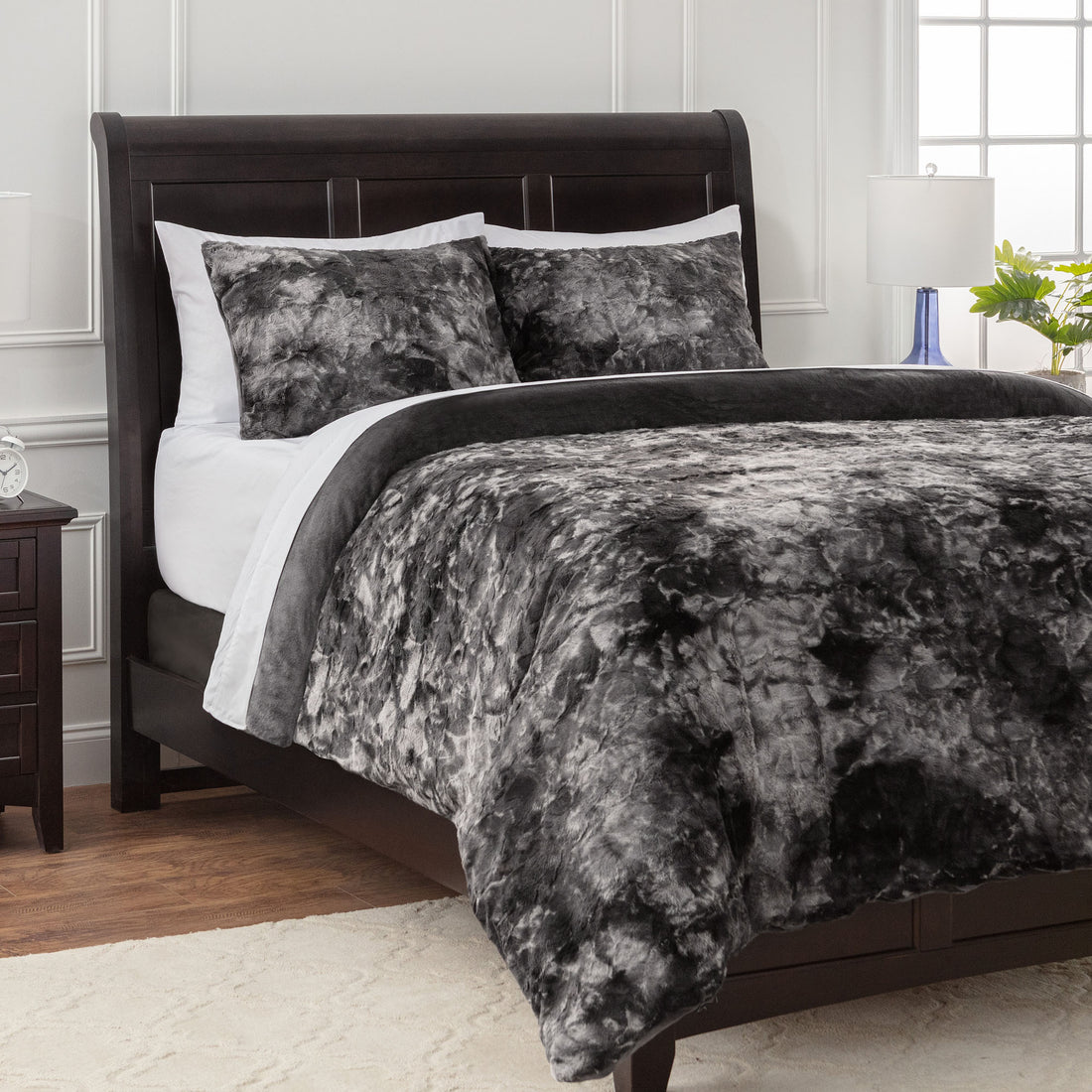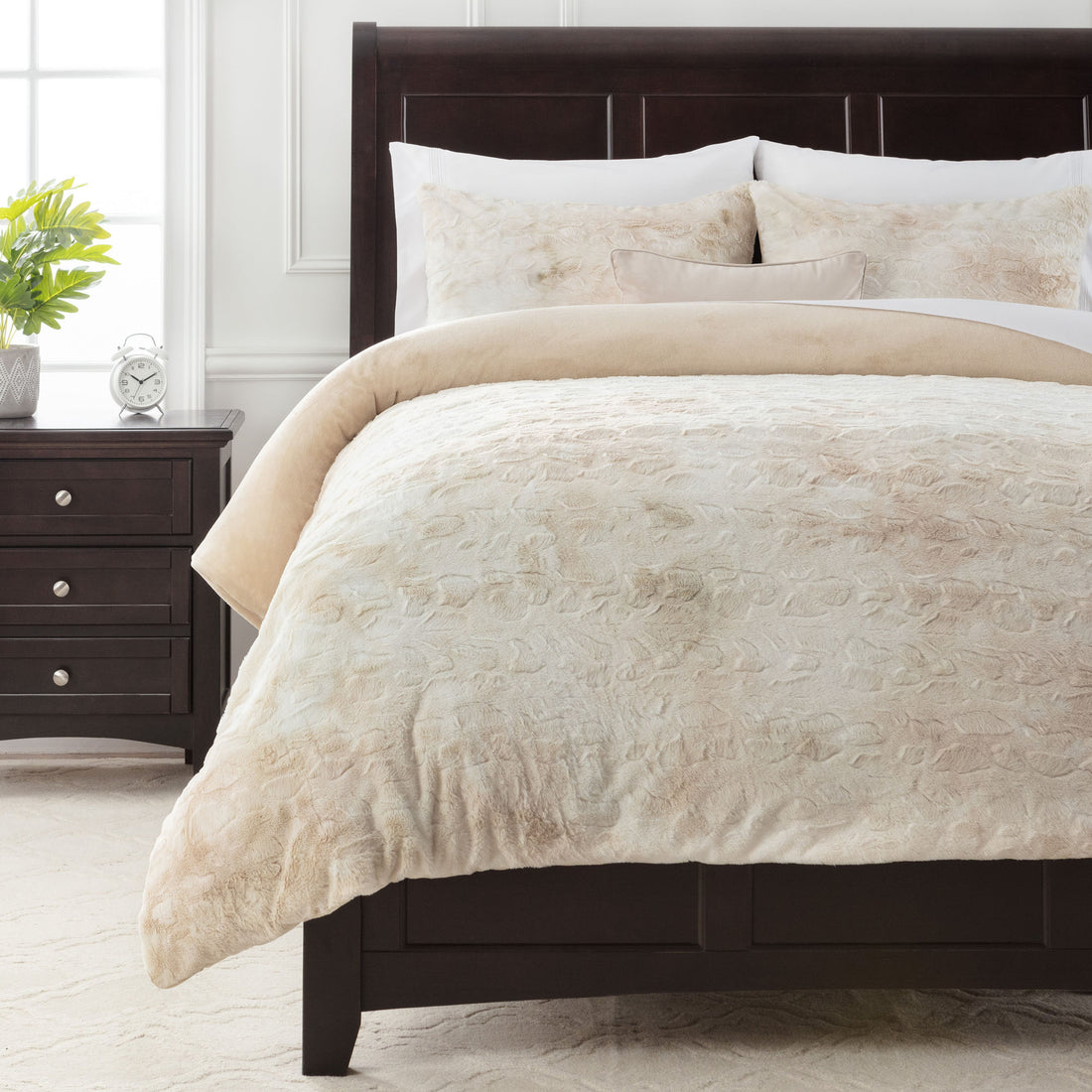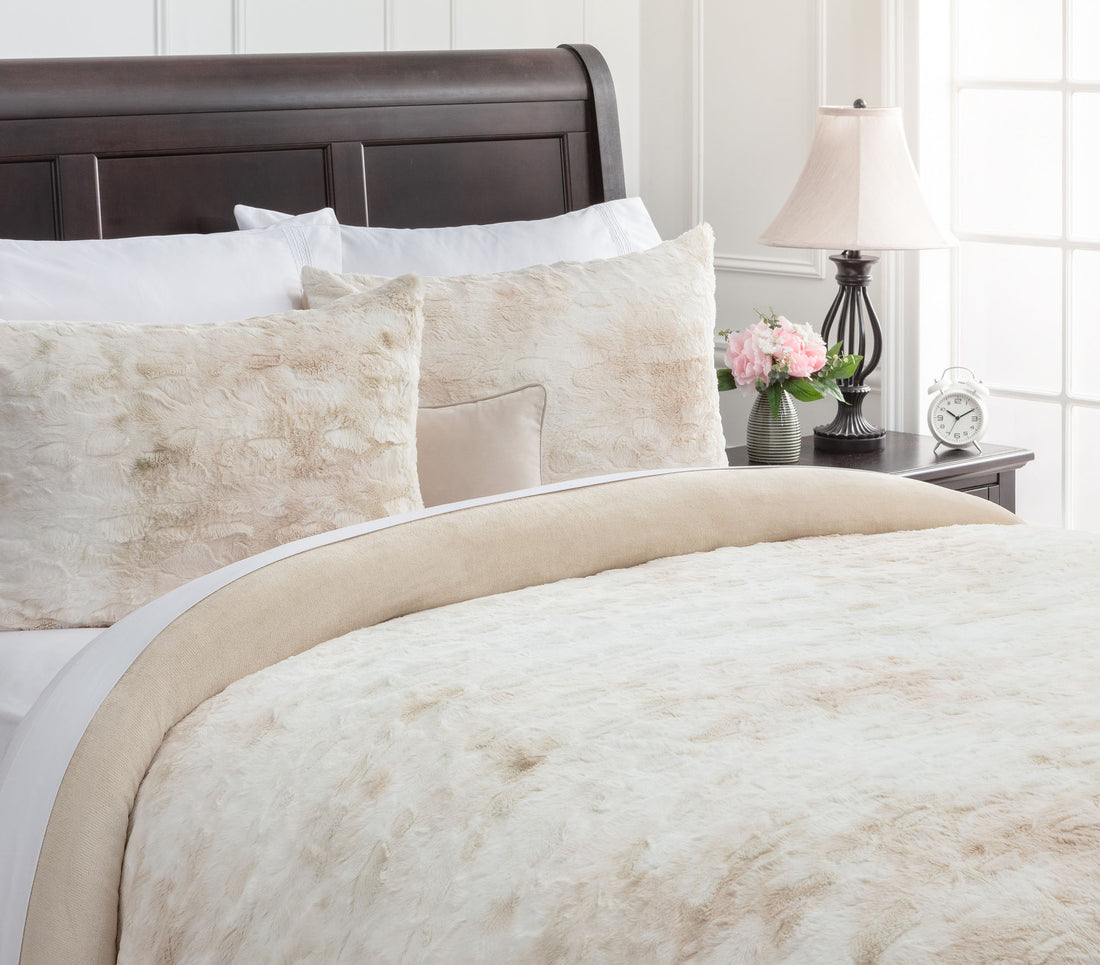 Product Description
Our luxurious and super soft Wolf Faux Fur Duvet Cover Set is made from a super soft premium quality polyester faux fur material. Each piece of the duvet cover set with matching shams features a beautiful and unique tie-dye textured wolf faux fur design, adding a cozy and soft textured touch to your bedroom decor. Available in a variety of colors such as gray, aubergine and beige, it's easy to find the perfect look to enhance your current bedroom decor. Suitable for colder seasons, it provides a warm layer to stay cozy all throughout the night.

With the easy adjustable zipper enclosure, it's simple to remove and wash when needed. The inside ties also help secure your duvet insert in place, ensuring that it stays on throughout the night. Available in King, Queen, and Twin sizes, so you can choose the size that best fits your bed. The textured faux fur design, super-soft material, and convenient closure options make this duvet cover set a luxurious addition for any home.

SET INCLUDES:
KING: Duvet ( 104x90 Inches ), 2 Pillow Shams ( 20x36 Inches )
QUEEN / FULL: Duvet ( 90x90 Inches ), 2 Pillow Shams ( 20x26 Inches )
TWIN: Duvet Cover ( 68x90 Inches ), 1 Pillow Sham ( 20x26 Inches )
Product Attributes
| | |
| --- | --- |
| Part Number | CAN-CD-DUVETWOLF-AUBERGINE-QUEEN |
| Care instructions | Easy to clean, simply machine wash on gentle cycle with COLD water, tumble dry NO HEAT |
| Closure type | Zipper |
| Duvet corner ties | Yes |
| Fill material | Not Included |
| Gsm | 520 |
| Material | Polyester |
| Model | DUVETWOLF |
| Pattern | Solid |
| Reversible | Fleece |
| Warmth level | Medium |
| Warranty | Limited Lifetime Warranty |
Close (esc)
Popup
Use this popup to embed a mailing list sign up form. Alternatively use it as a simple call to action with a link to a product or a page.
Age verification
By clicking enter you are verifying that you are old enough to consume alcohol.