Chanasya Healing Heart Elegant Gift Bracelet
Chanasya Healing Heart Elegant Gift Bracelet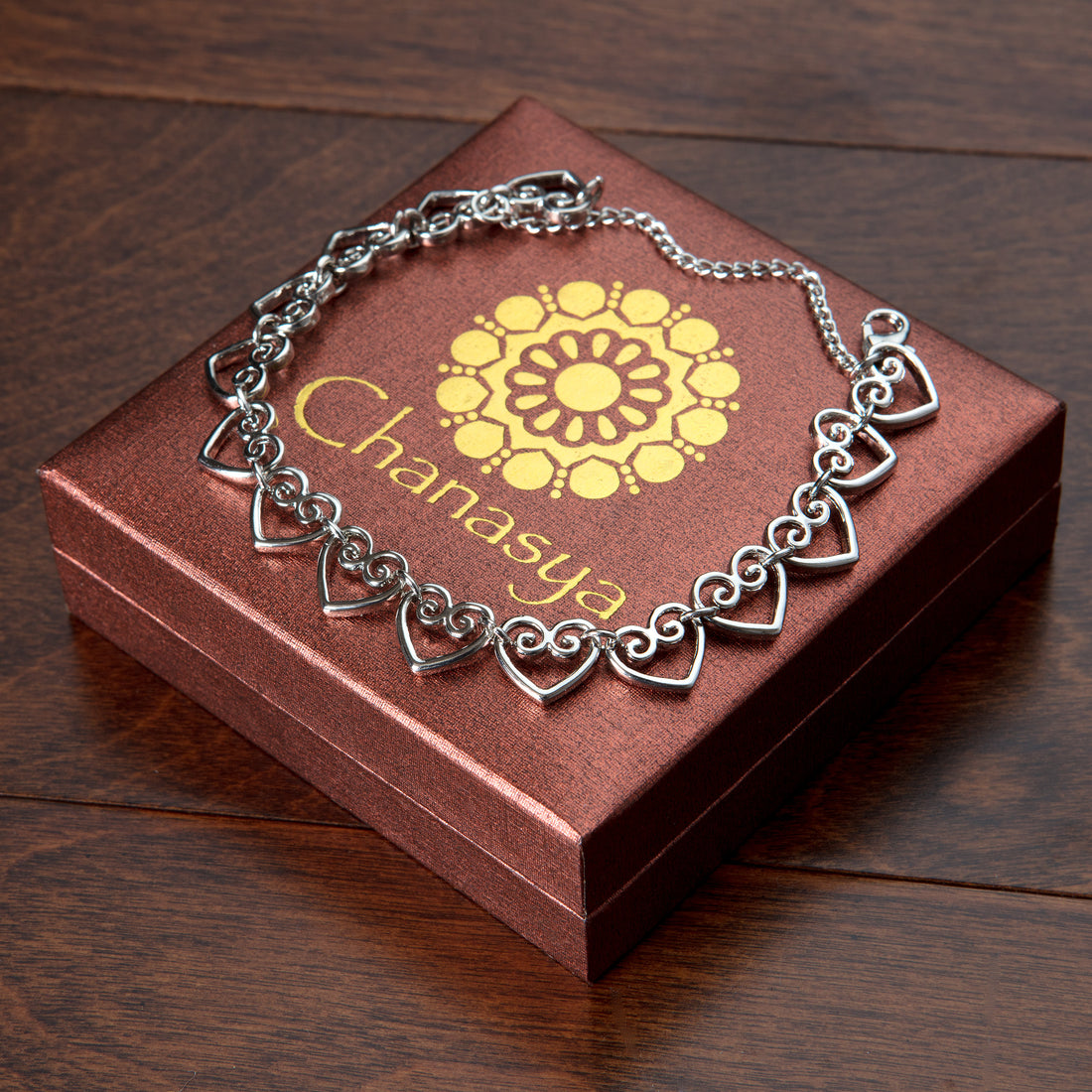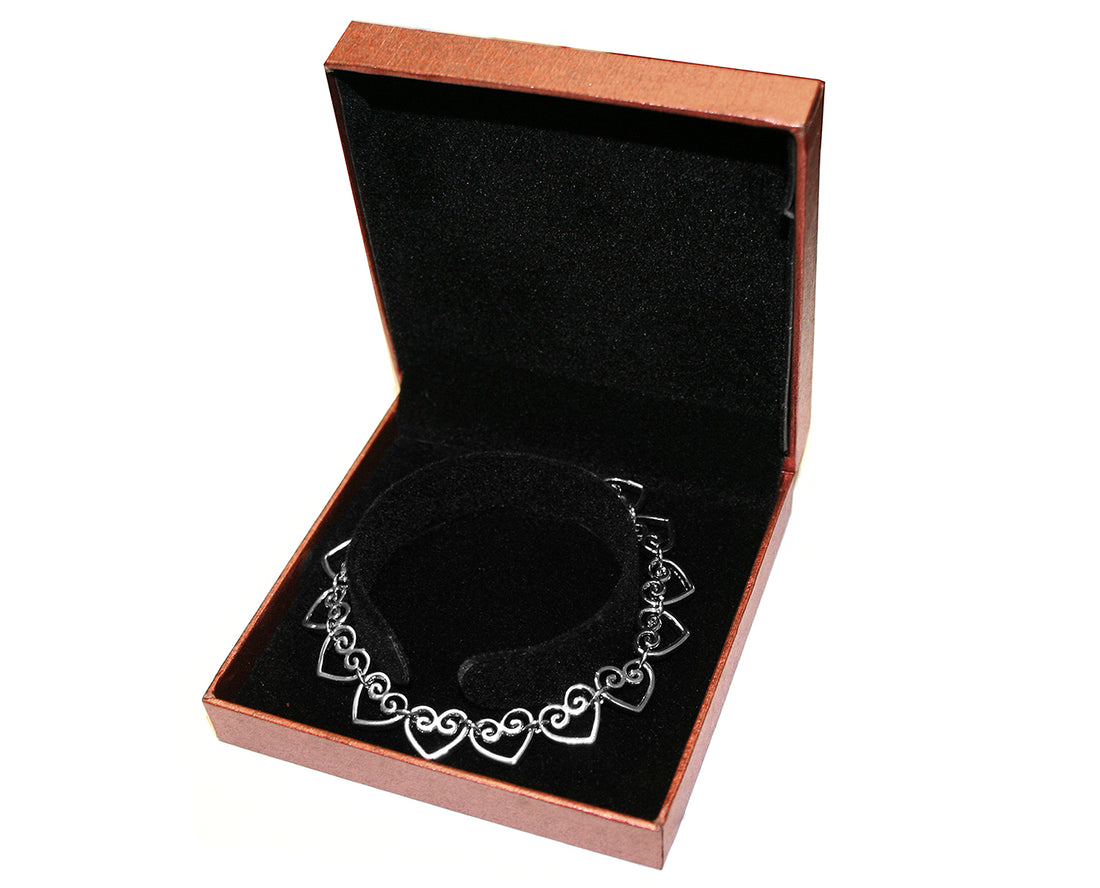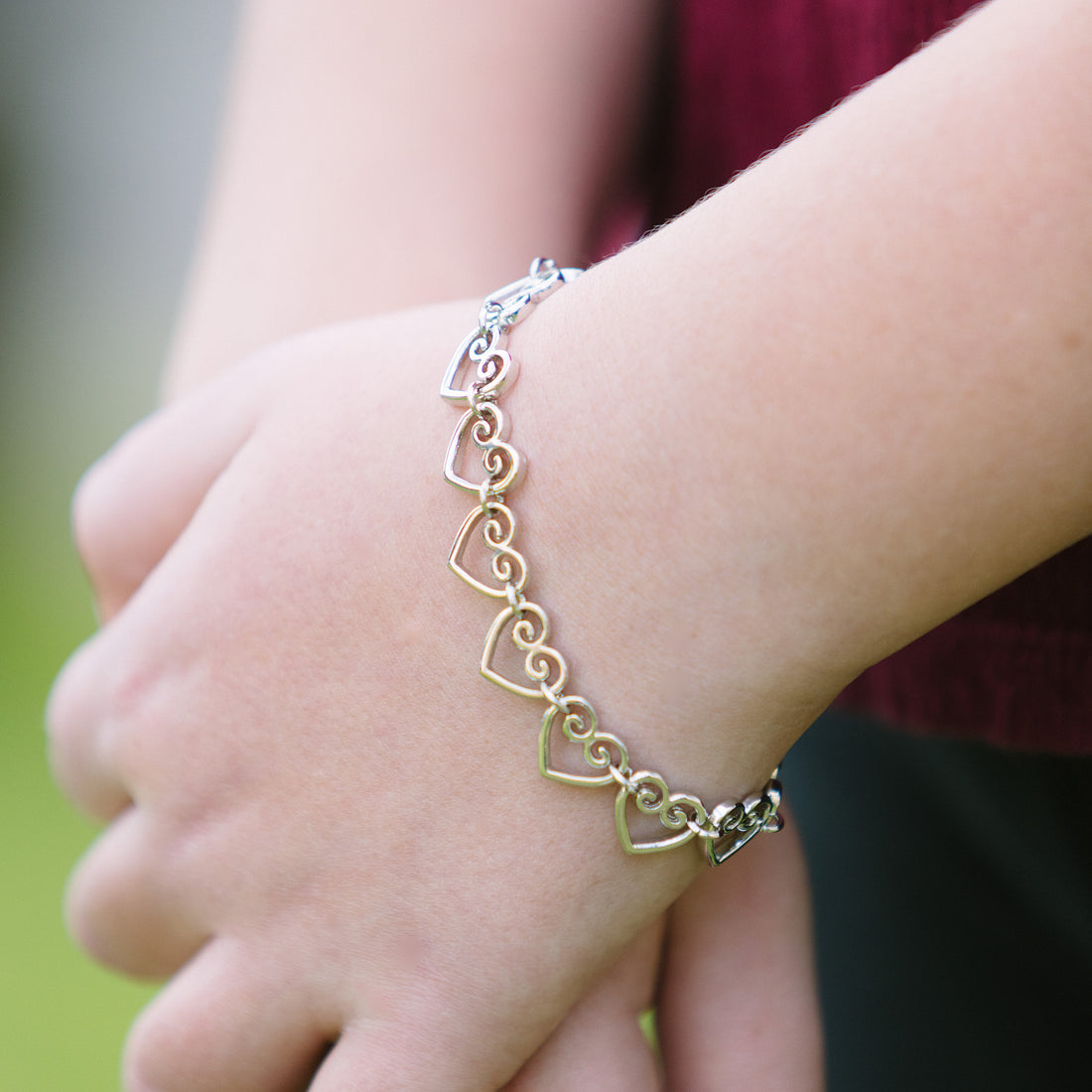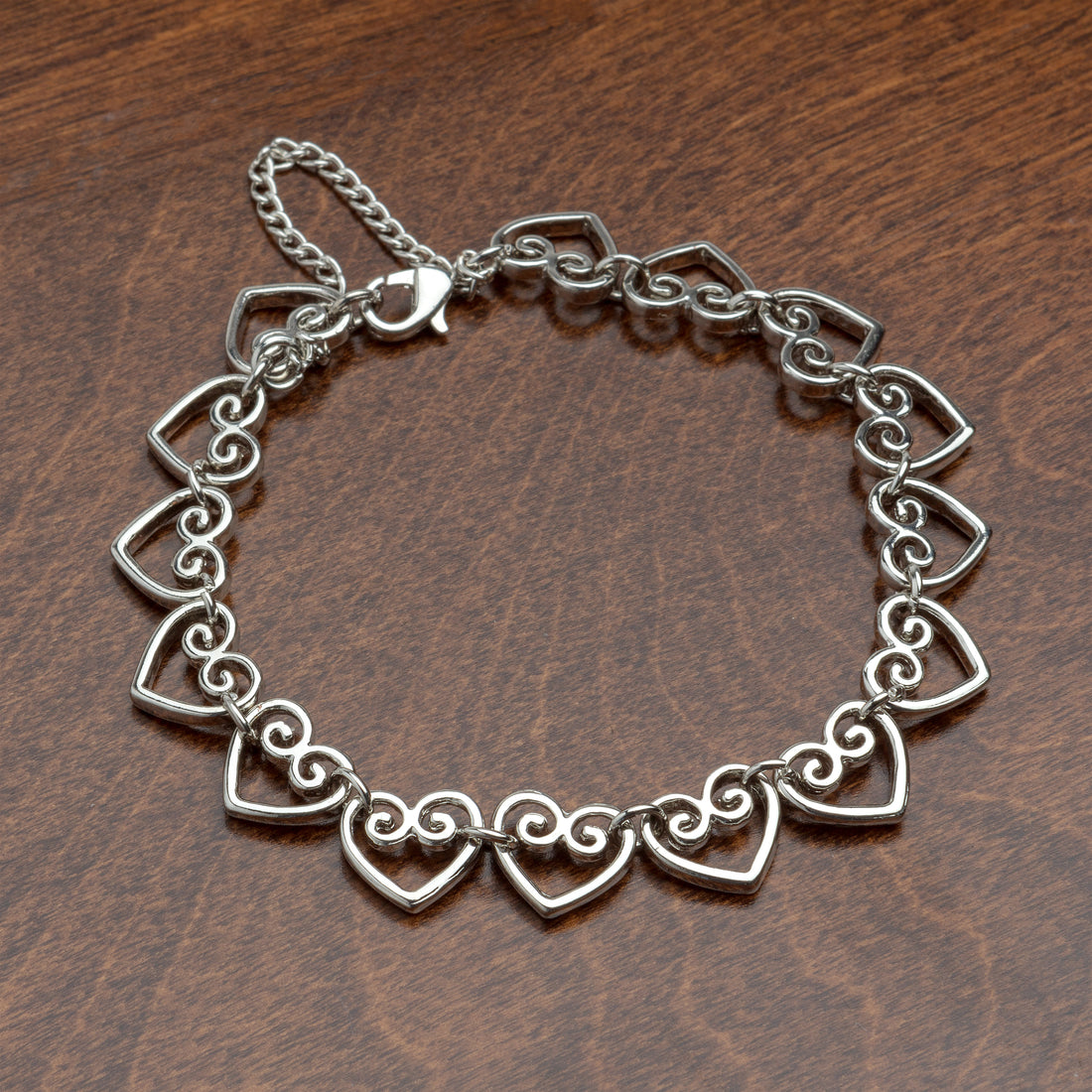 Product Description
ELEGANT THOUGHTFUL GIFT: This elegant fine healing heart bracelet is designed for thoughtful caring personal gift to loved ones. The intent of this bracelet is not only to bring healing energy but also bring smile, Joy, and feeling of love.

BRACELET WITH PURPOSE: This bracelet is not just a symbol of beauty and elegance but the healing heart shape beads helps attracts good health happiness peace and harmony

ONE SIZE FIT ALL: This bracelet is designed to adjust the chain length to any bead , which makes it one size fit all.

READY GIFT PACKAGE: This elegant gift item comes in beautiful maroon gold jewelry box, which will warm one's heart
MULTIPURPOSE USAGE: Birthday gift, love you miss you gift, thinking of you gift, cancer gift, hospital gift, healing gift, gift for her, gift for friend, gift after surgery and many more
Product Attributes
| | |
| --- | --- |
| Part Number | CAN-CJ-HEALING-HEART |
| Care instructions | Machine wash on gentle cycle with cold water Inside a mesh laundry bag, tumble dry at very low temperature Inside a mesh laundry bag |
| Dimensions | One Size Fits All |
| Material | Zinc Alloy |
| Pieces | 1 |
| Warmth level | Light |
Close (esc)
Popup
Use this popup to embed a mailing list sign up form. Alternatively use it as a simple call to action with a link to a product or a page.
Age verification
By clicking enter you are verifying that you are old enough to consume alcohol.