Harmony Inspirational Words Throw Blanket
Harmony Inspirational Words Throw Blanket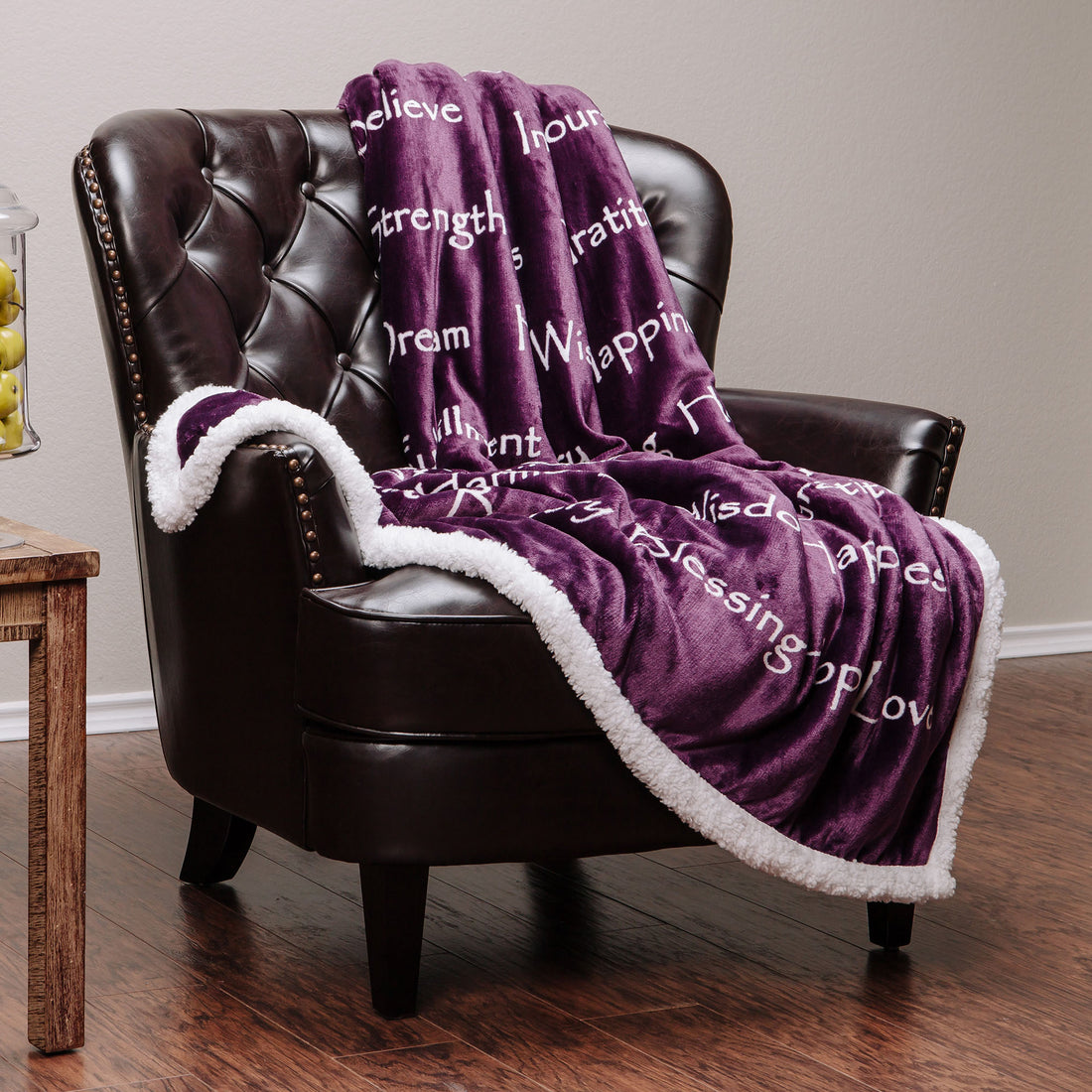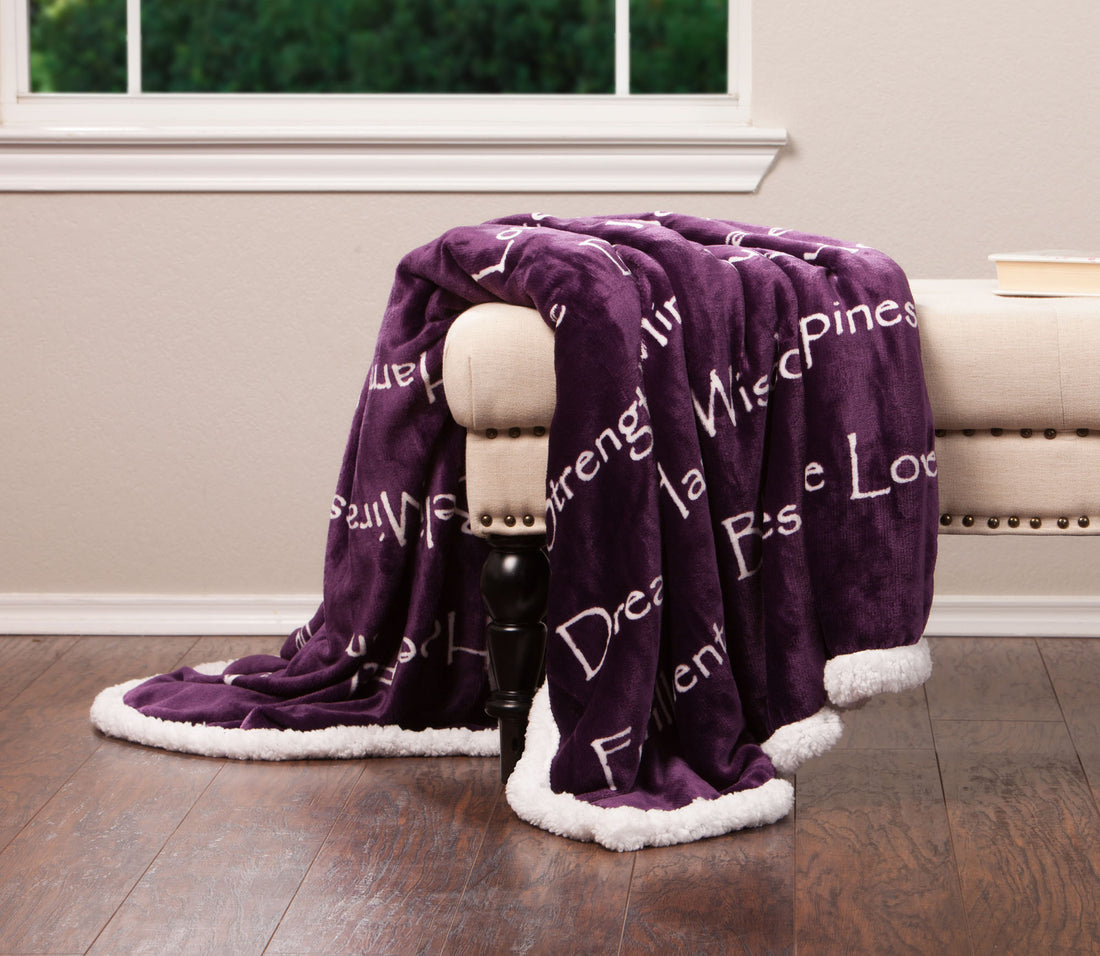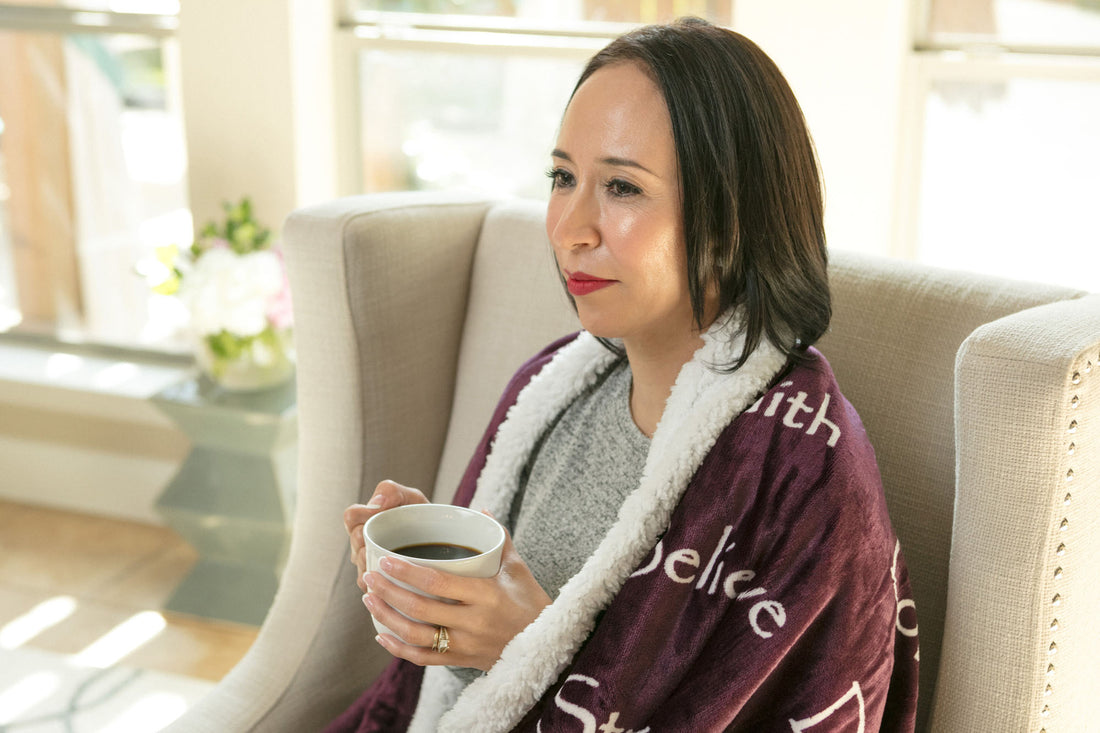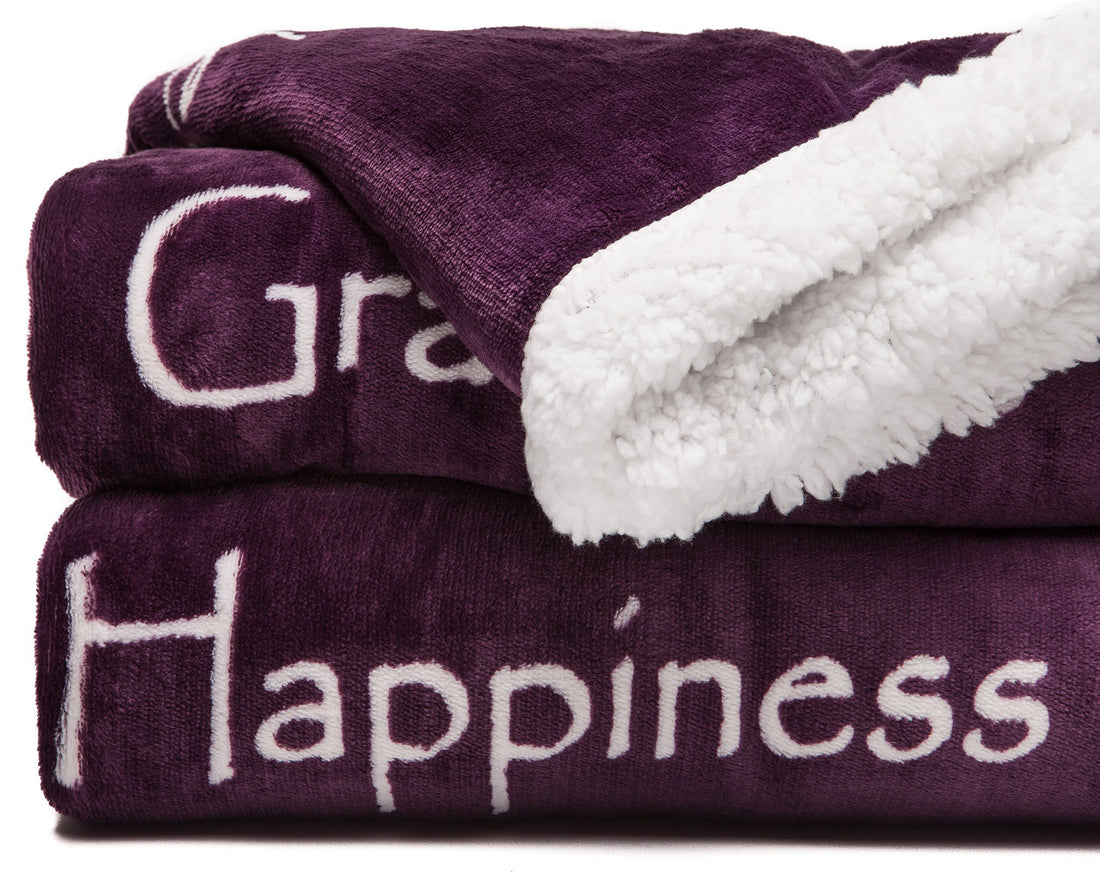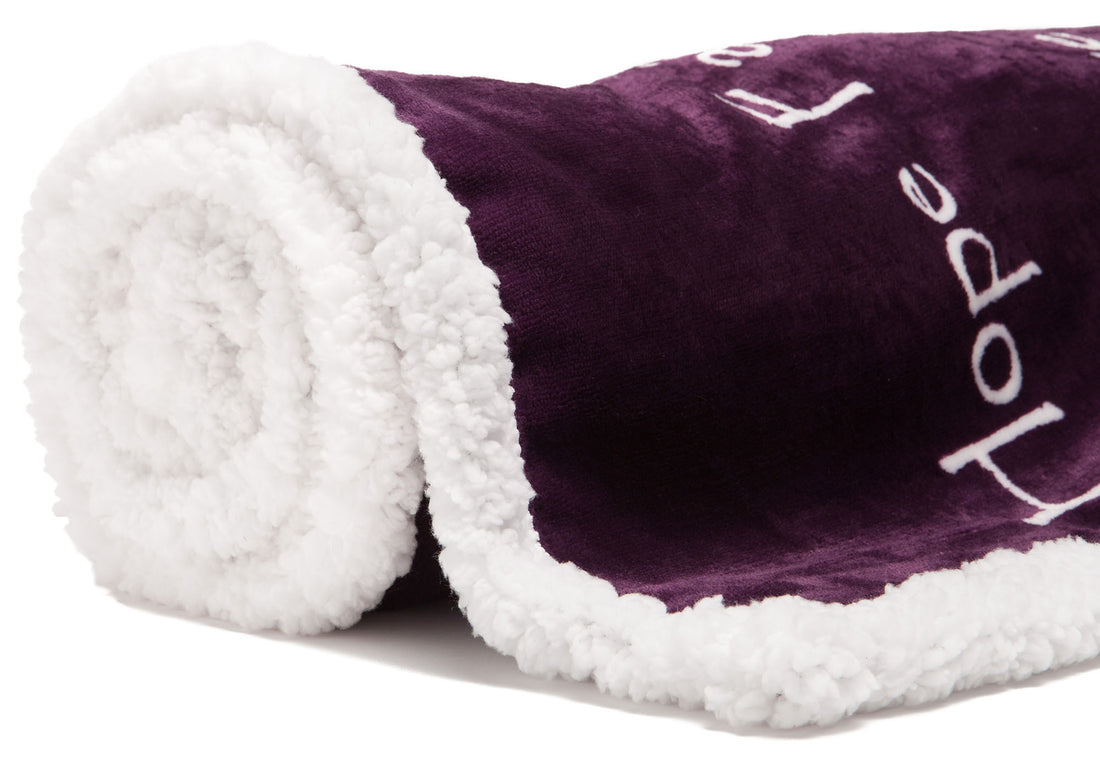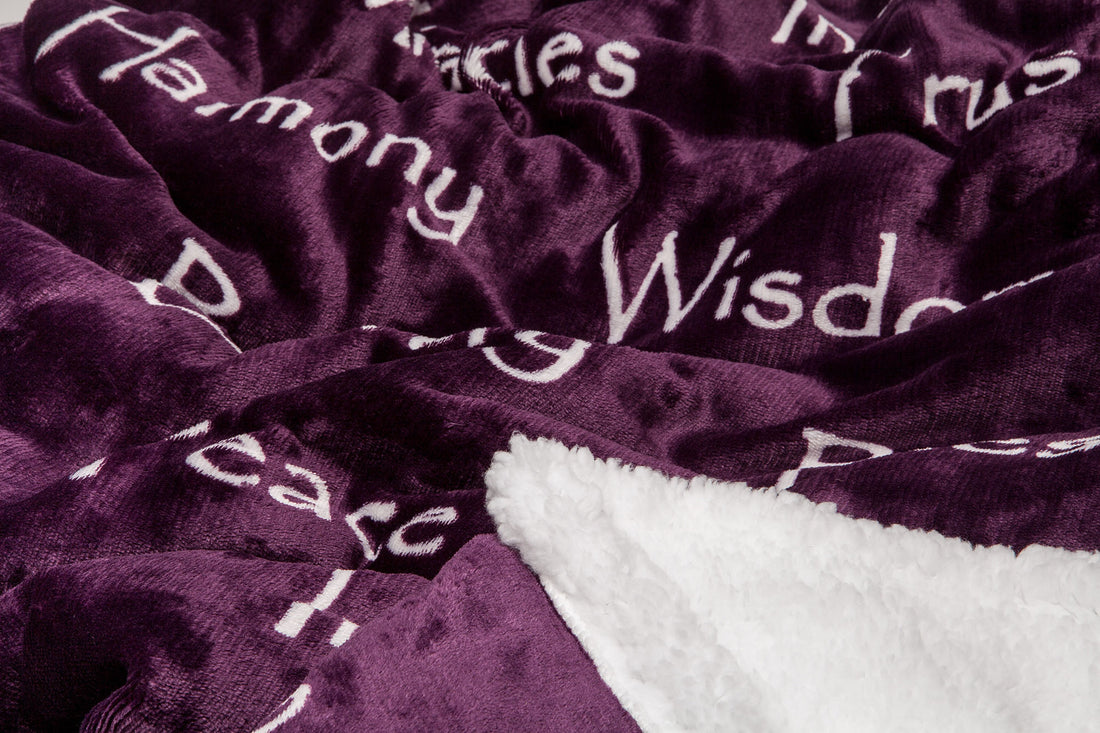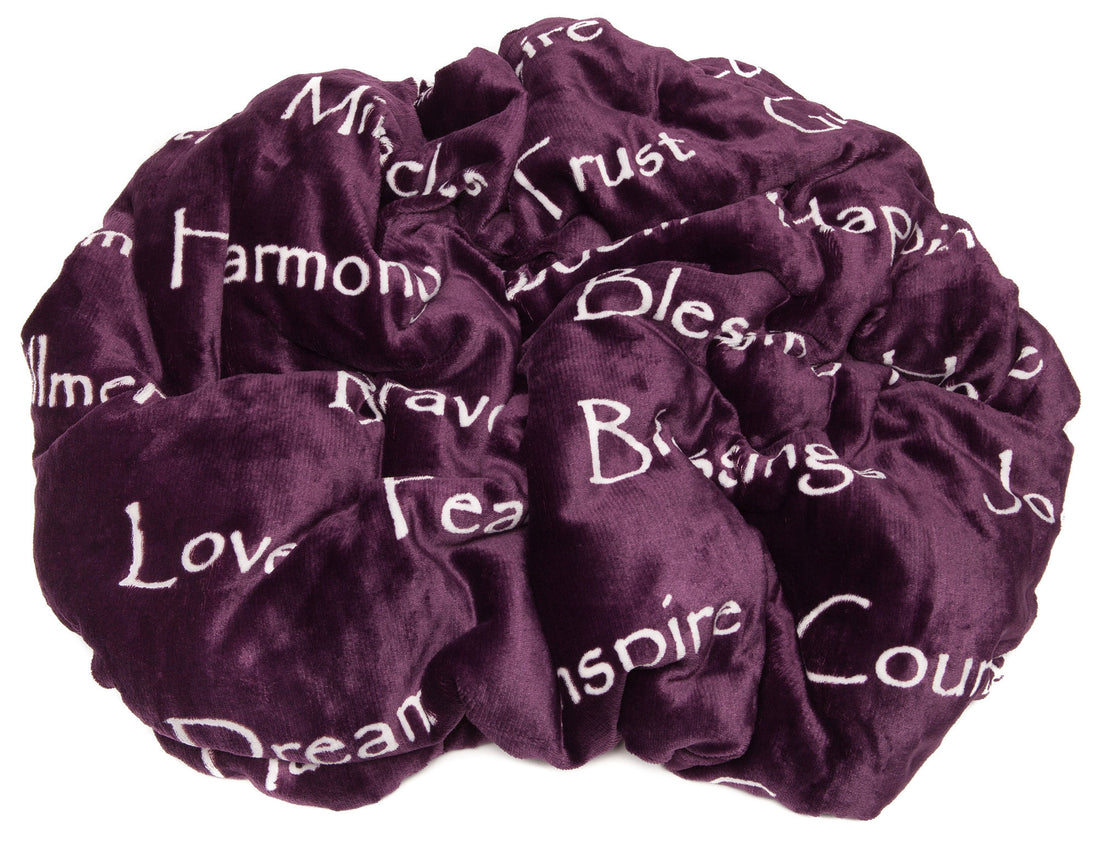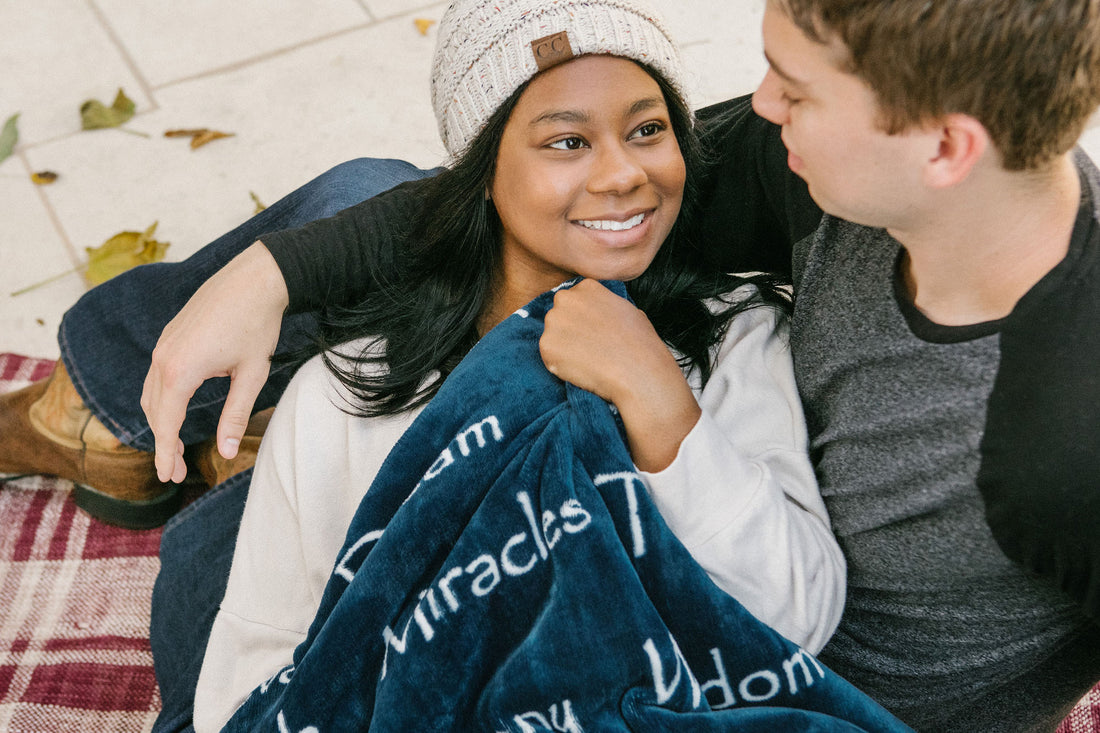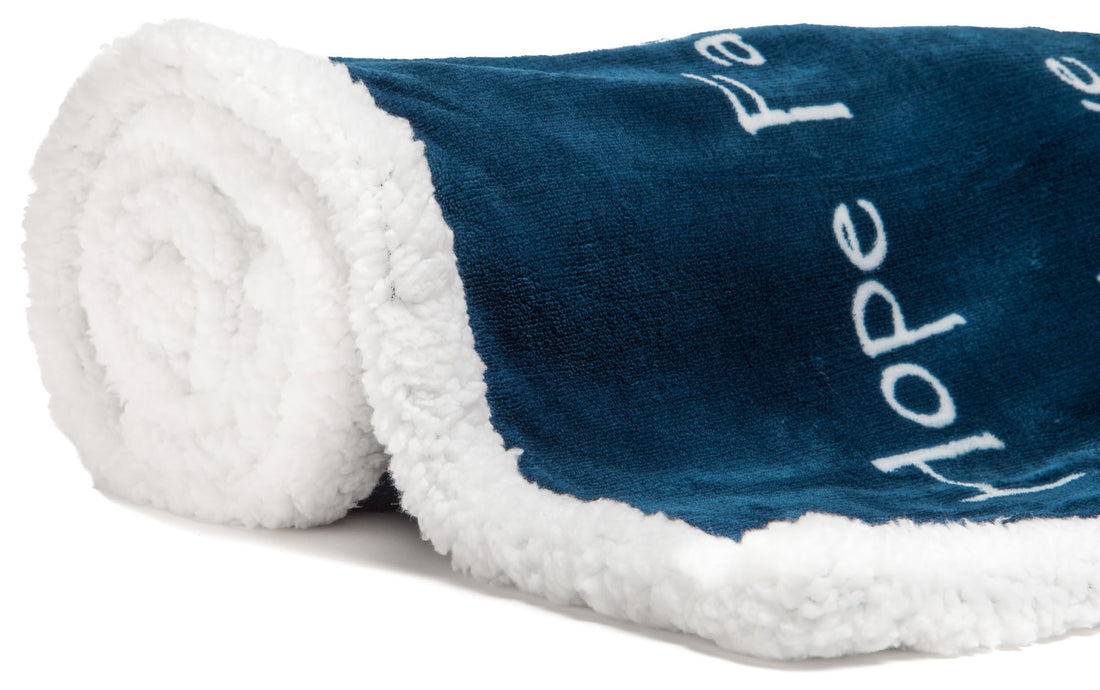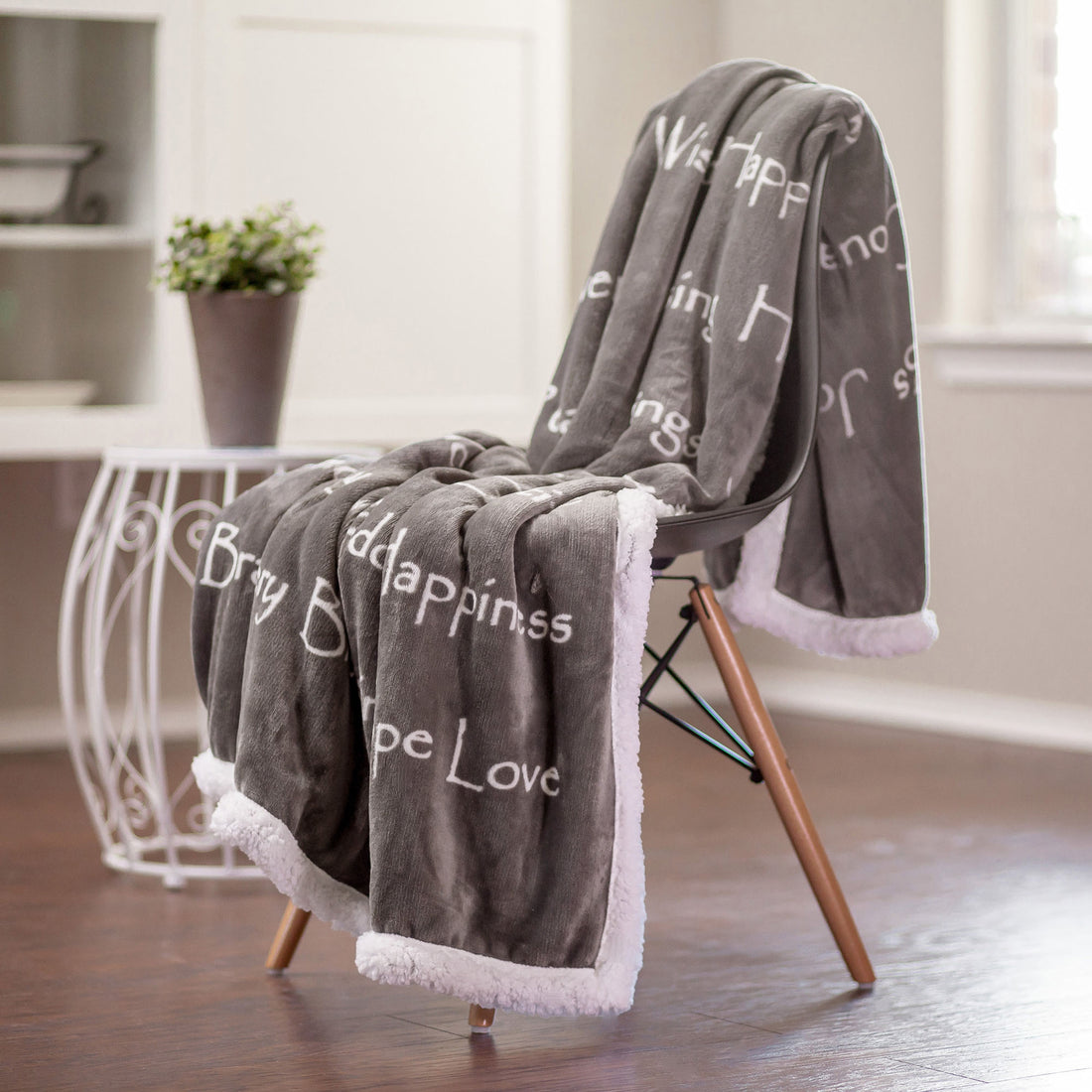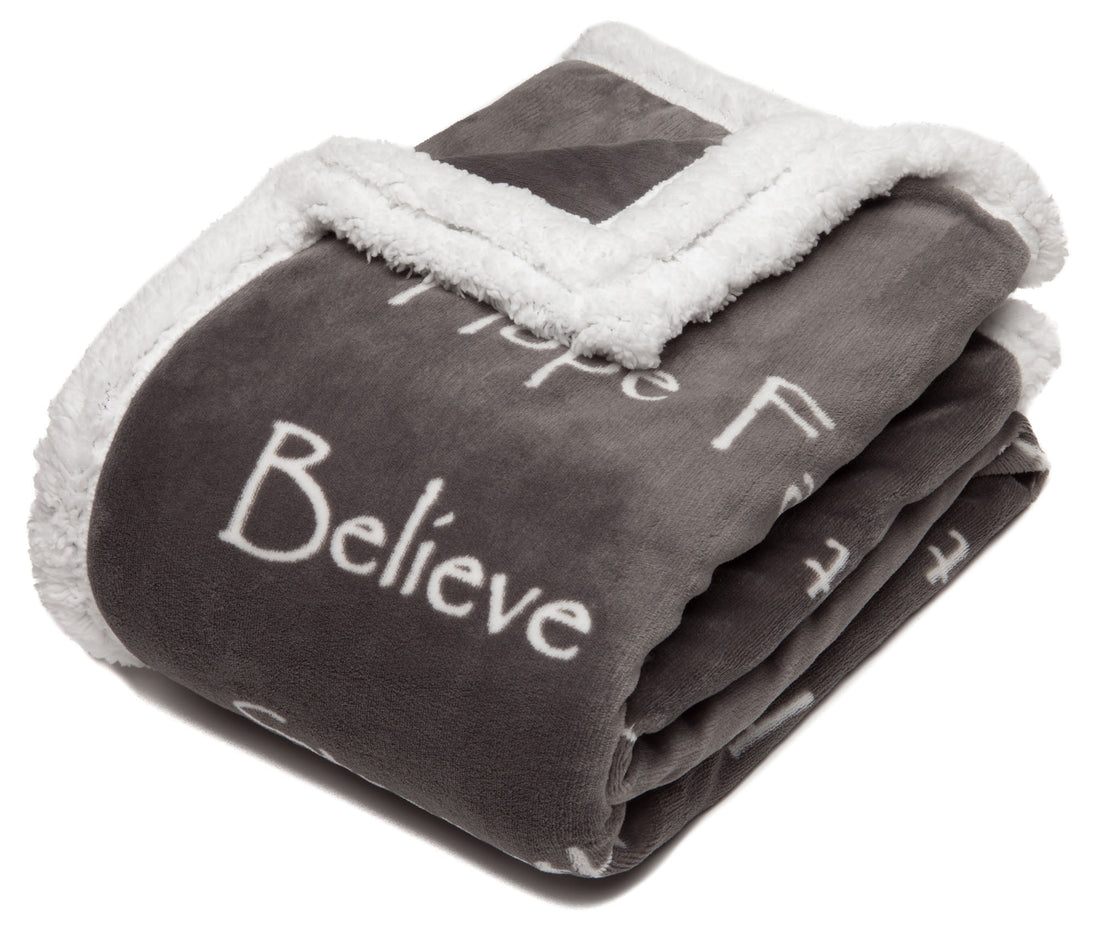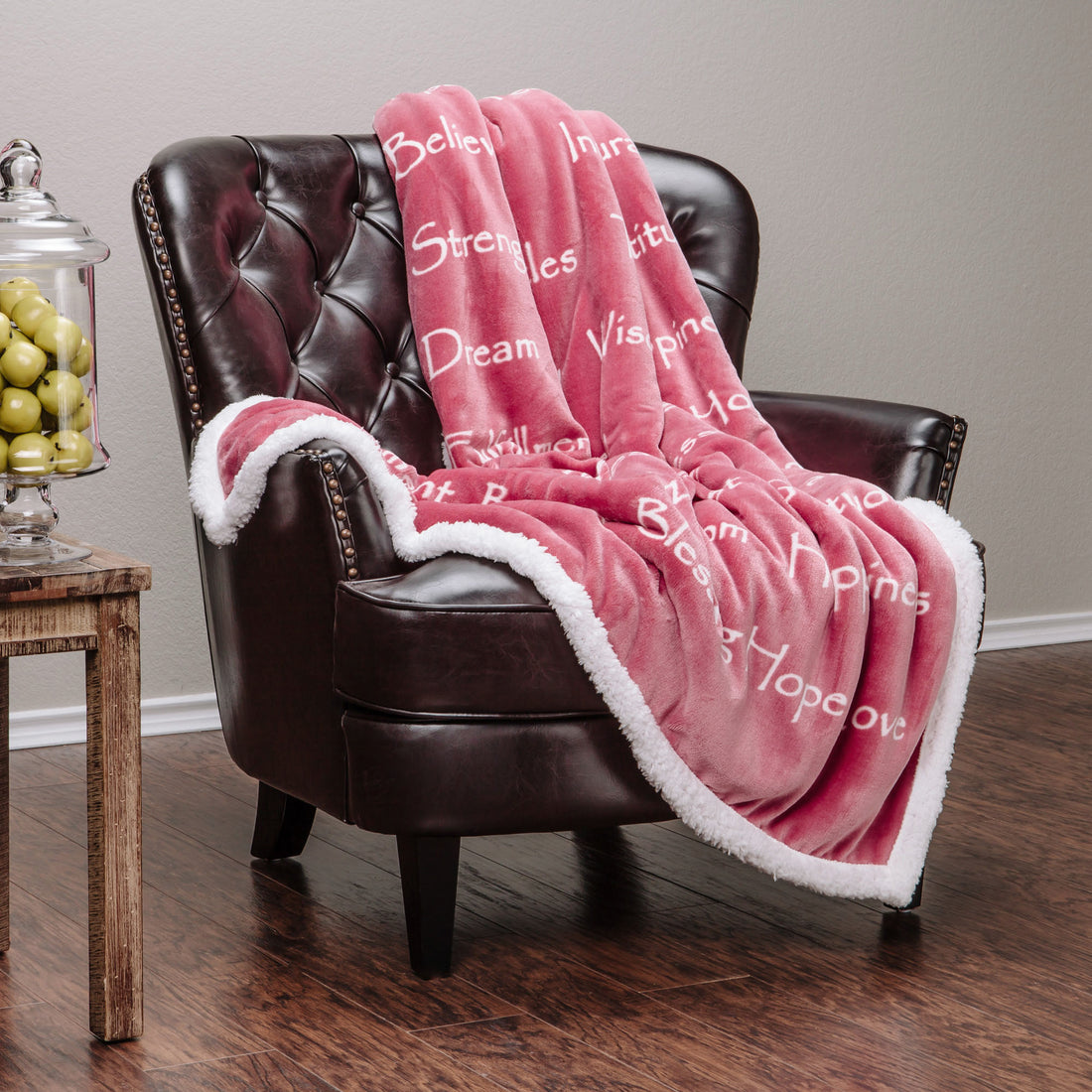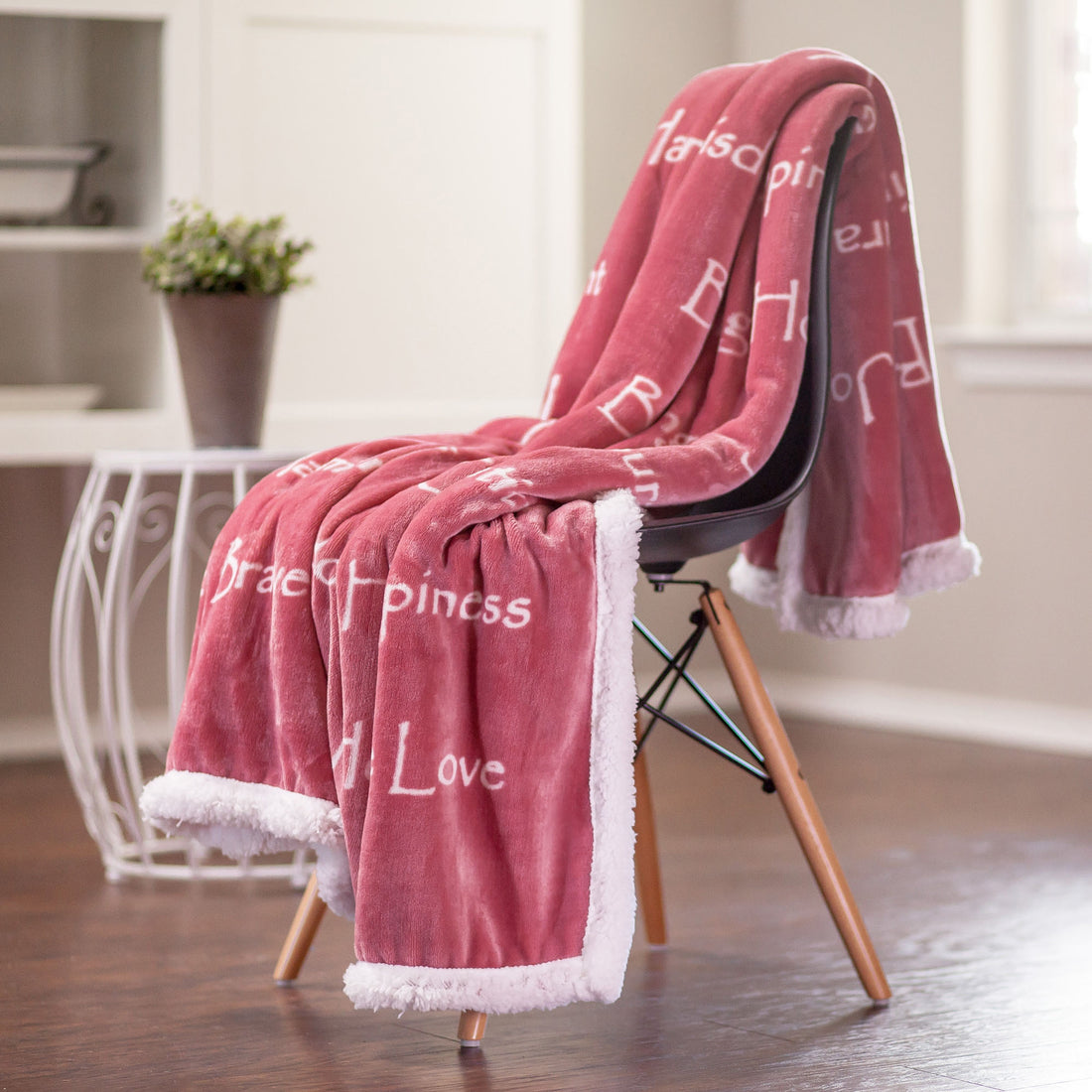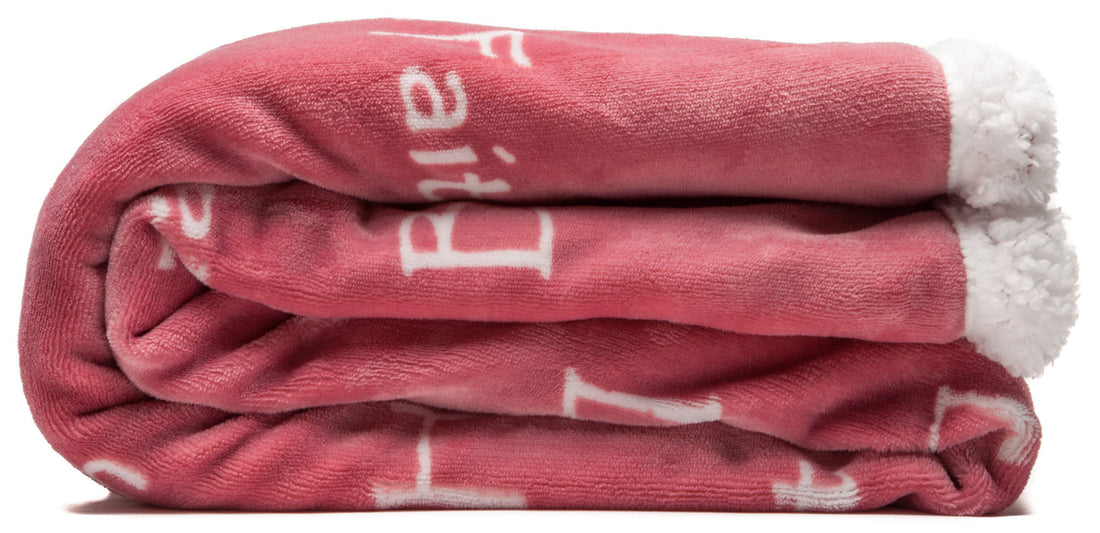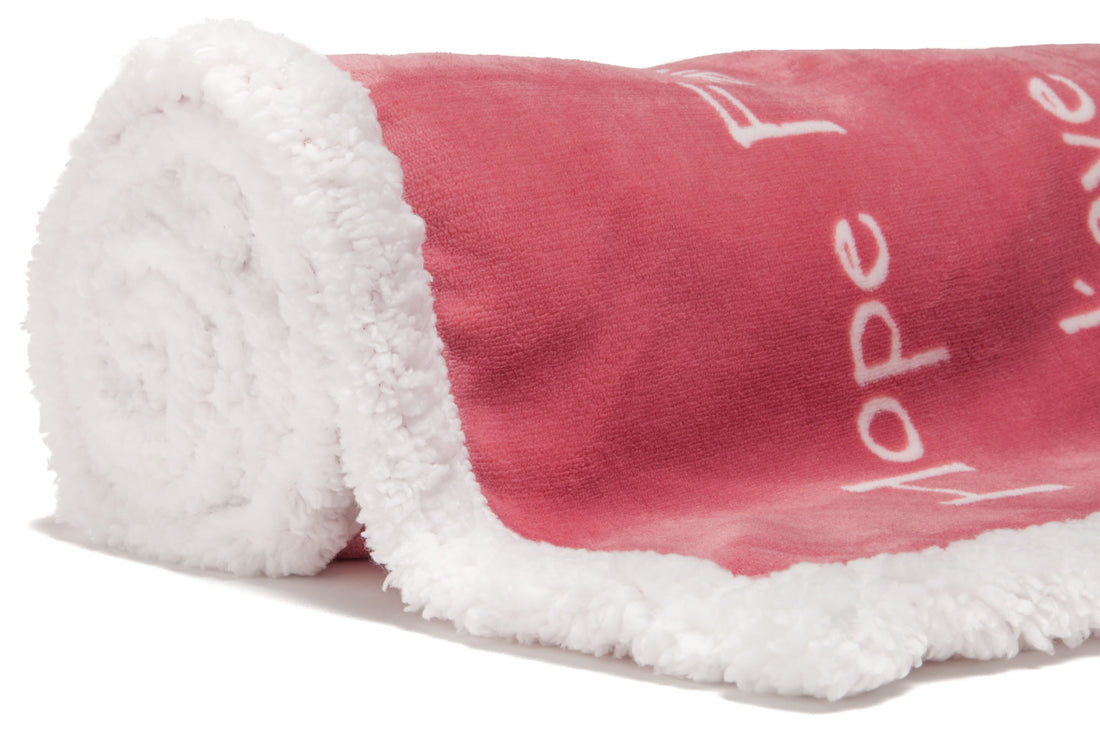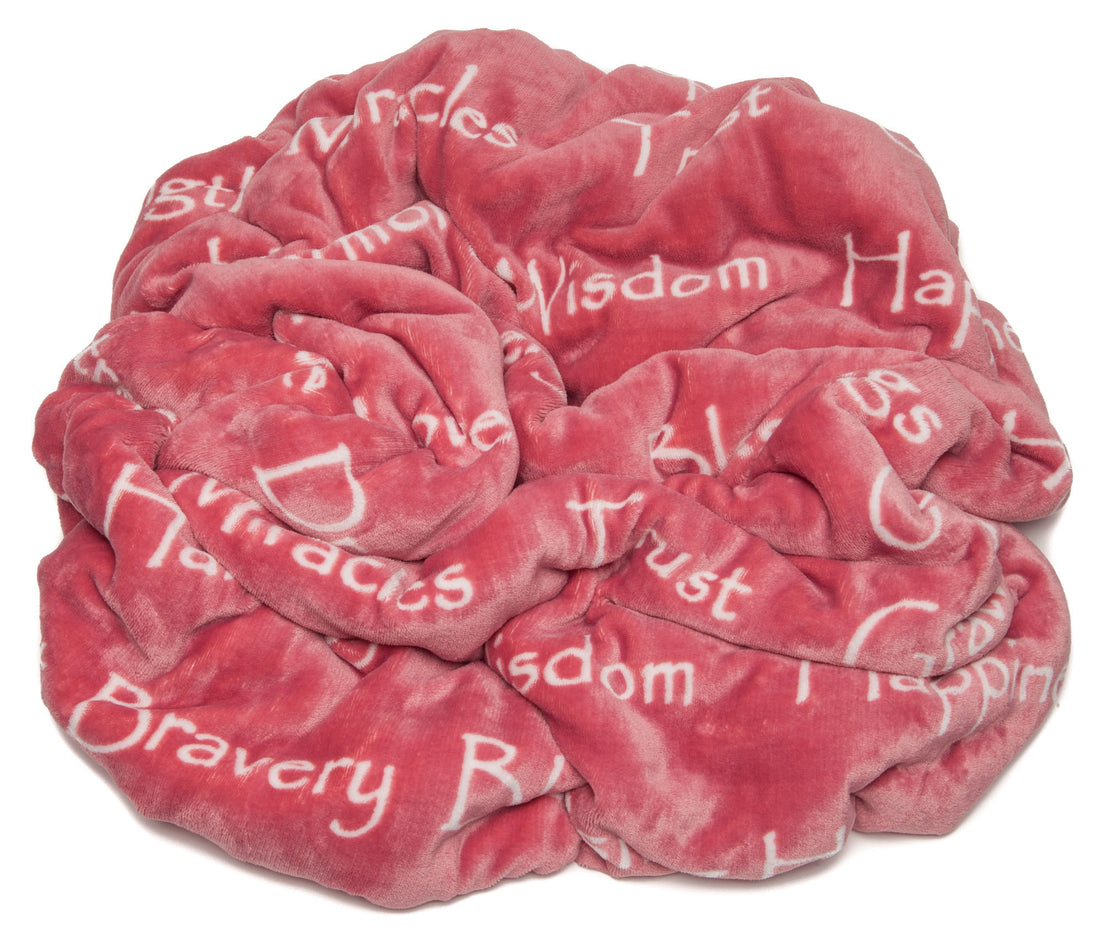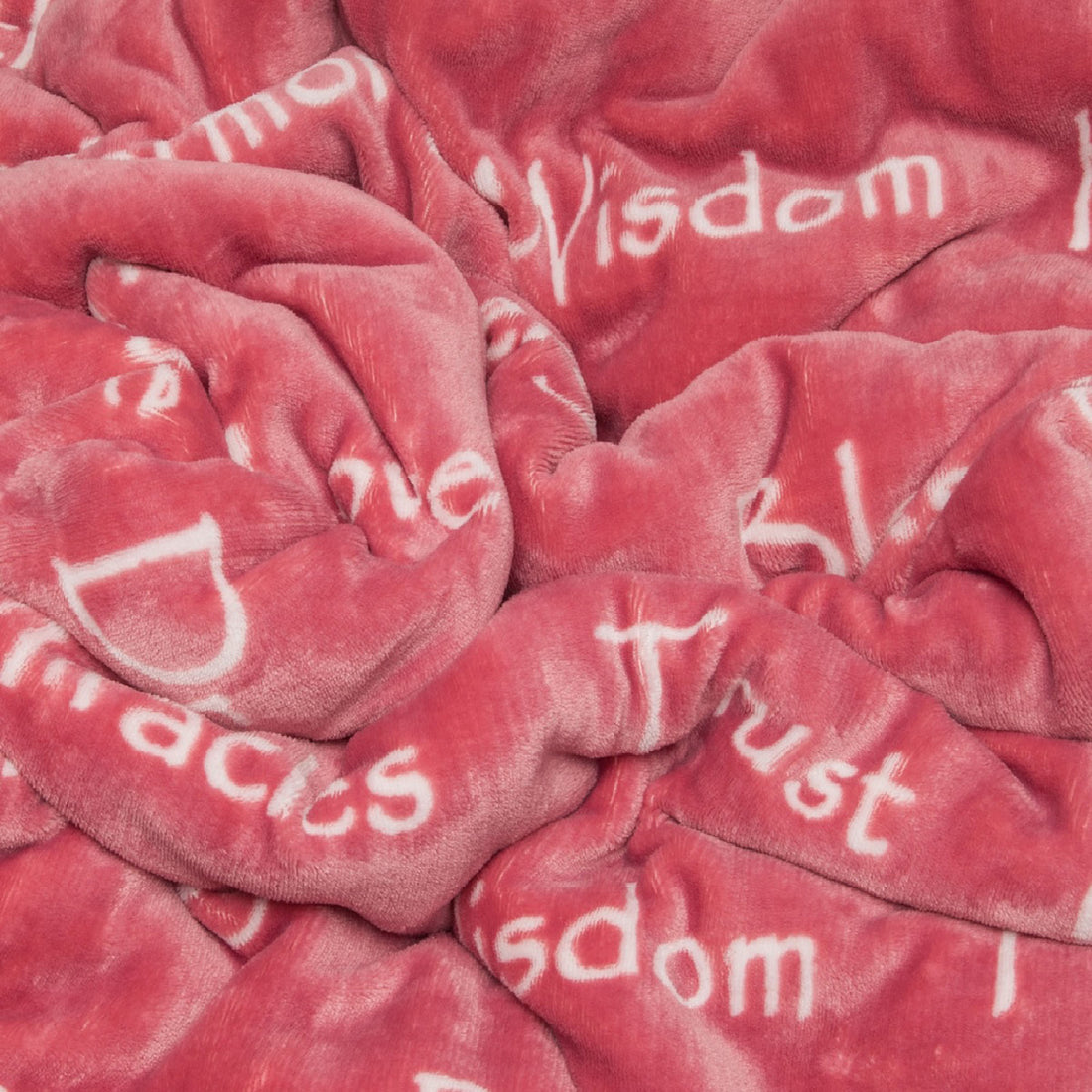 Product Description
Our Harmony Inspirational Words Throw Blanket is made from super-soft premium quality microfiber faux fur. Designed as a positive thoughtful and caring personal gift to bring not only warmth, but joy, comfort and feeling of love. Featuring soft velvety word printed front and fluffy Sherpa on reverse side, it's the perfect a cozy and plush gift.

Featured Words: Harmony Hope Faith Love Peace Blessings Joy Believe Dream Inspire Courage Strength Miracles Trust Gratitude Dream Wisdom Happiness Fulfillment Bravery Blessings

Uplifting words combined with exceptional comfort and warmth, it's the perfect everyday accessory allowing you to snuggle up and relax anywhere. Whether you drape it over a couch or tuck it at the edge of your bed, the Harmony Inspirational Words Throw Blanket can help bring positive vibes to your home or when traveling abroad.
Product Attributes
| | |
| --- | --- |
| Part Number | CAN-CT-HARMONY-AUBERGINE-MB |
| Care instructions | Easy to clean, simply machine wash on gentle cycle with COLD water, tumble dry NO HEAT |
| Gsm | 290 |
| Material | Polyester |
| Model | HARMONY |
| Pattern | Print |
| Reversible | Sherpa |
| Warmth level | Medium |
| Warranty | Limited Lifetime Warranty |
I received one as a gift and loved it. Since then I have purchased four more as gifts.
The warmth of this throw is exceptional. The words provide a warmth in feelings about who gave it to you.
Close (esc)
Popup
Use this popup to embed a mailing list sign up form. Alternatively use it as a simple call to action with a link to a product or a page.
Age verification
By clicking enter you are verifying that you are old enough to consume alcohol.