Ruched Faux Fur Throw Blanket
Ruched Faux Fur Throw Blanket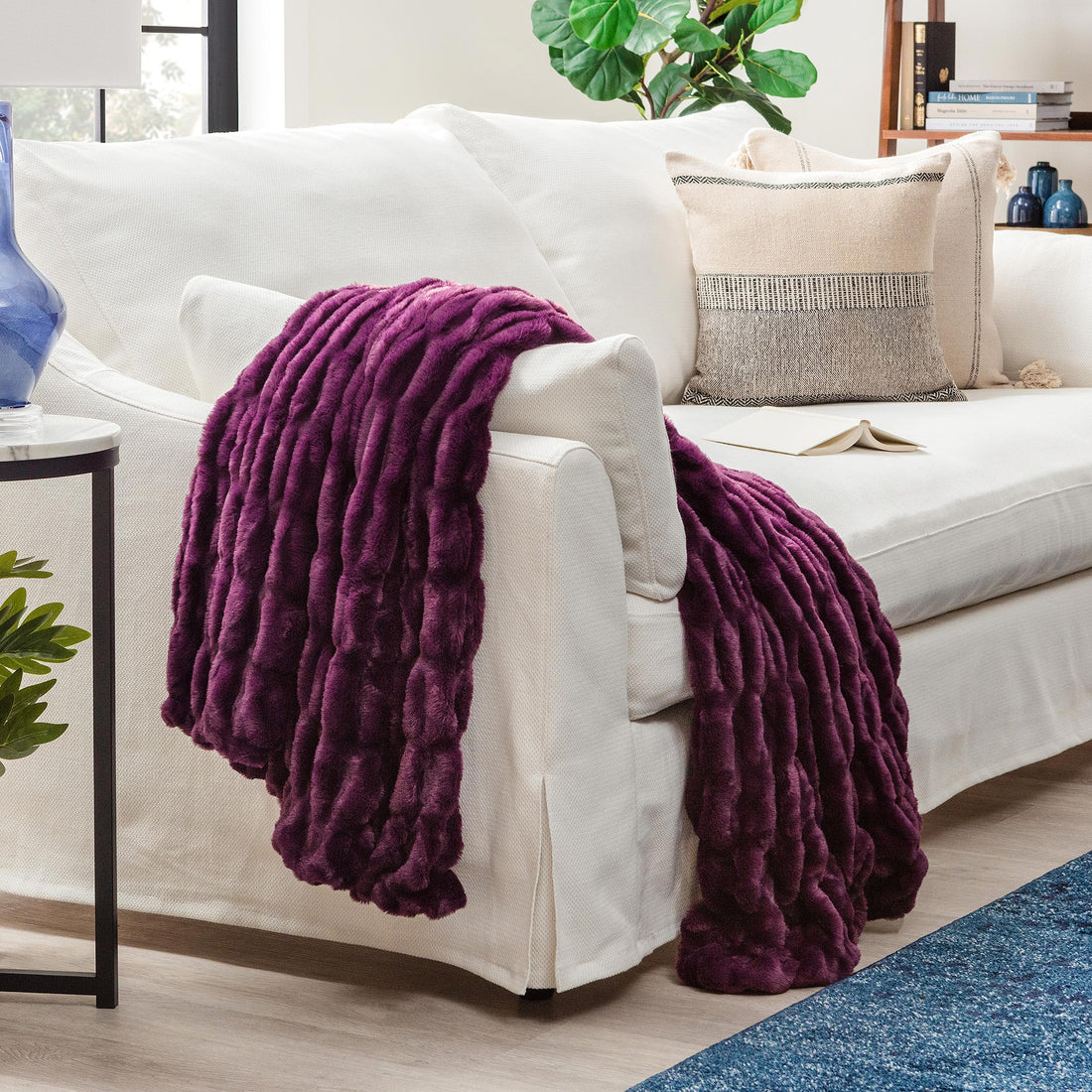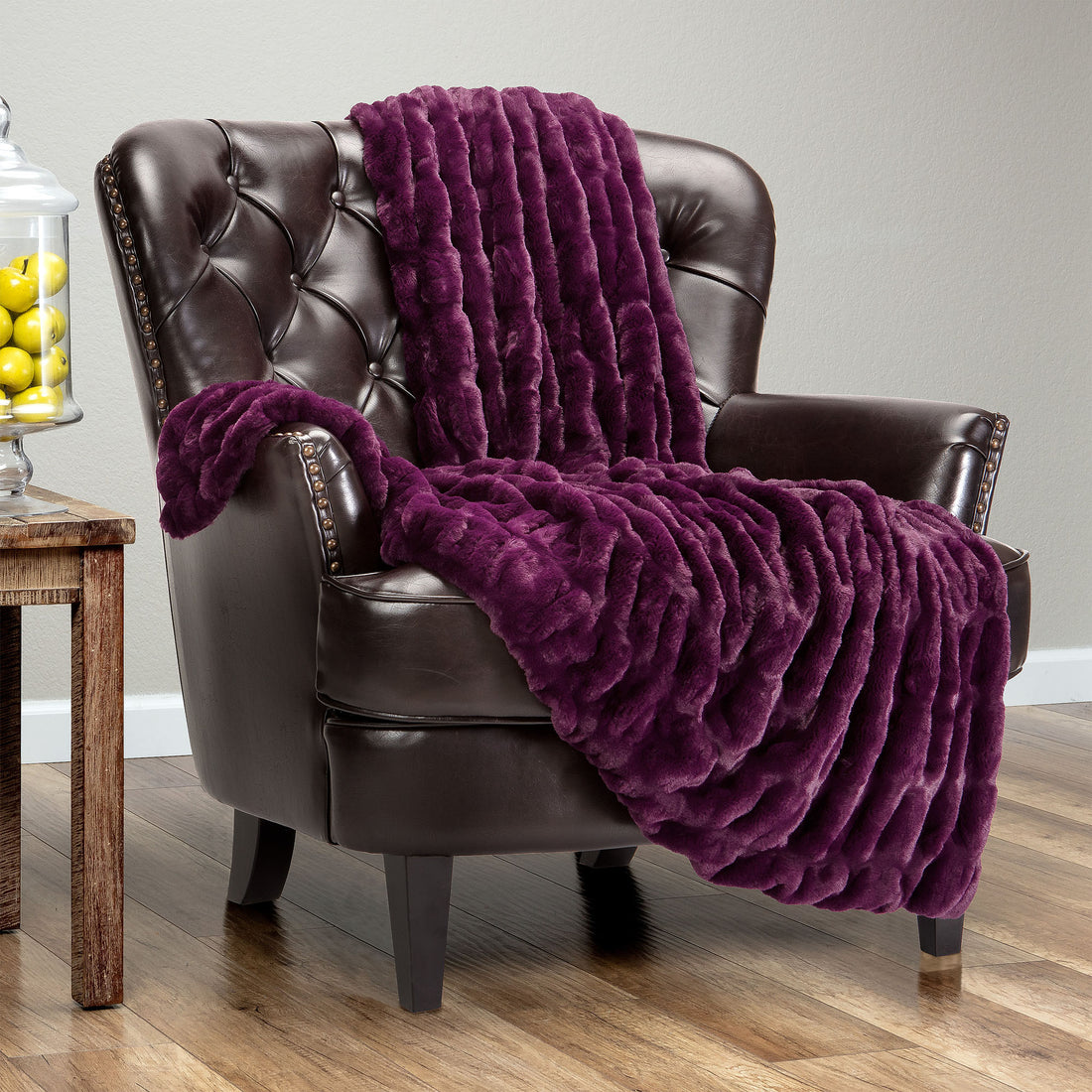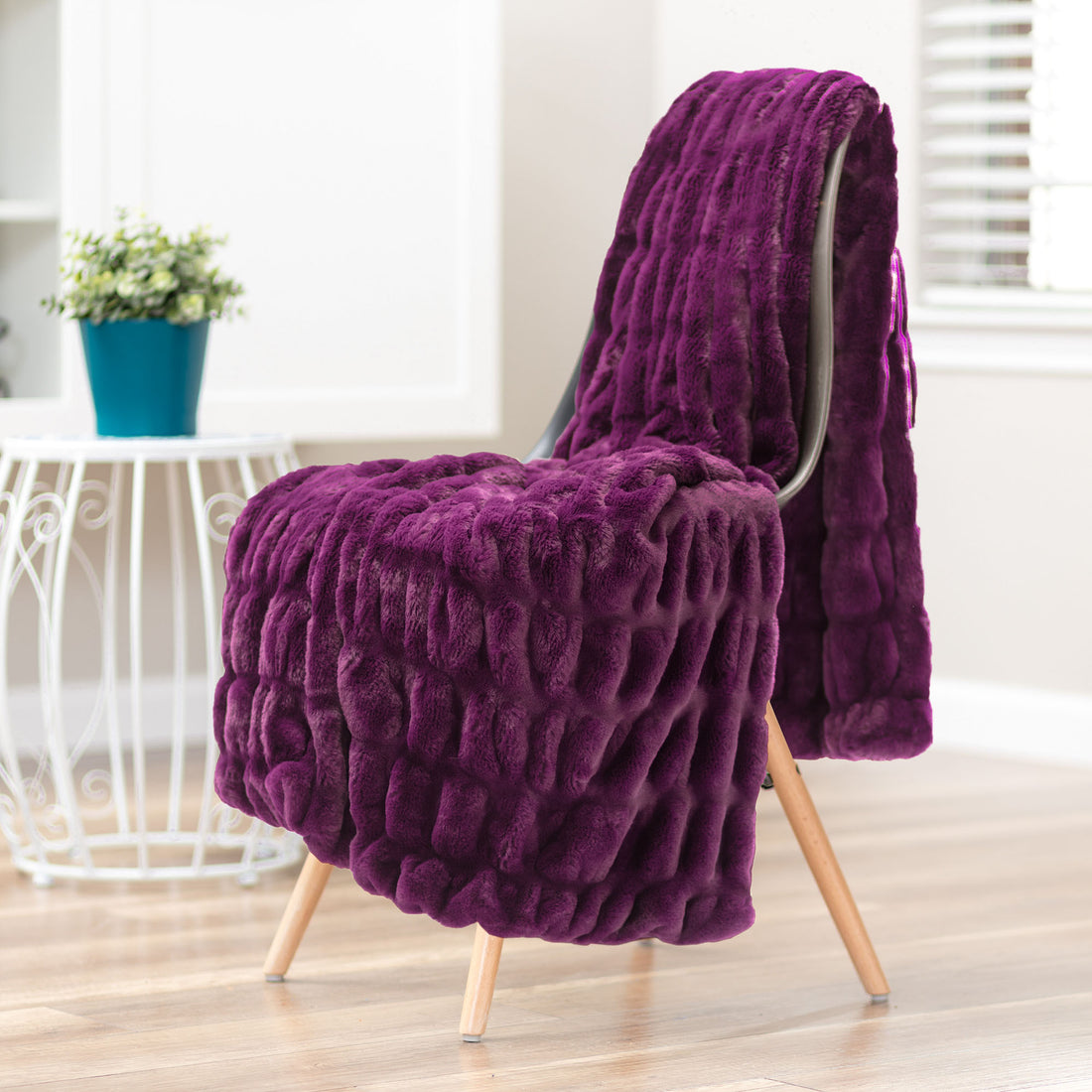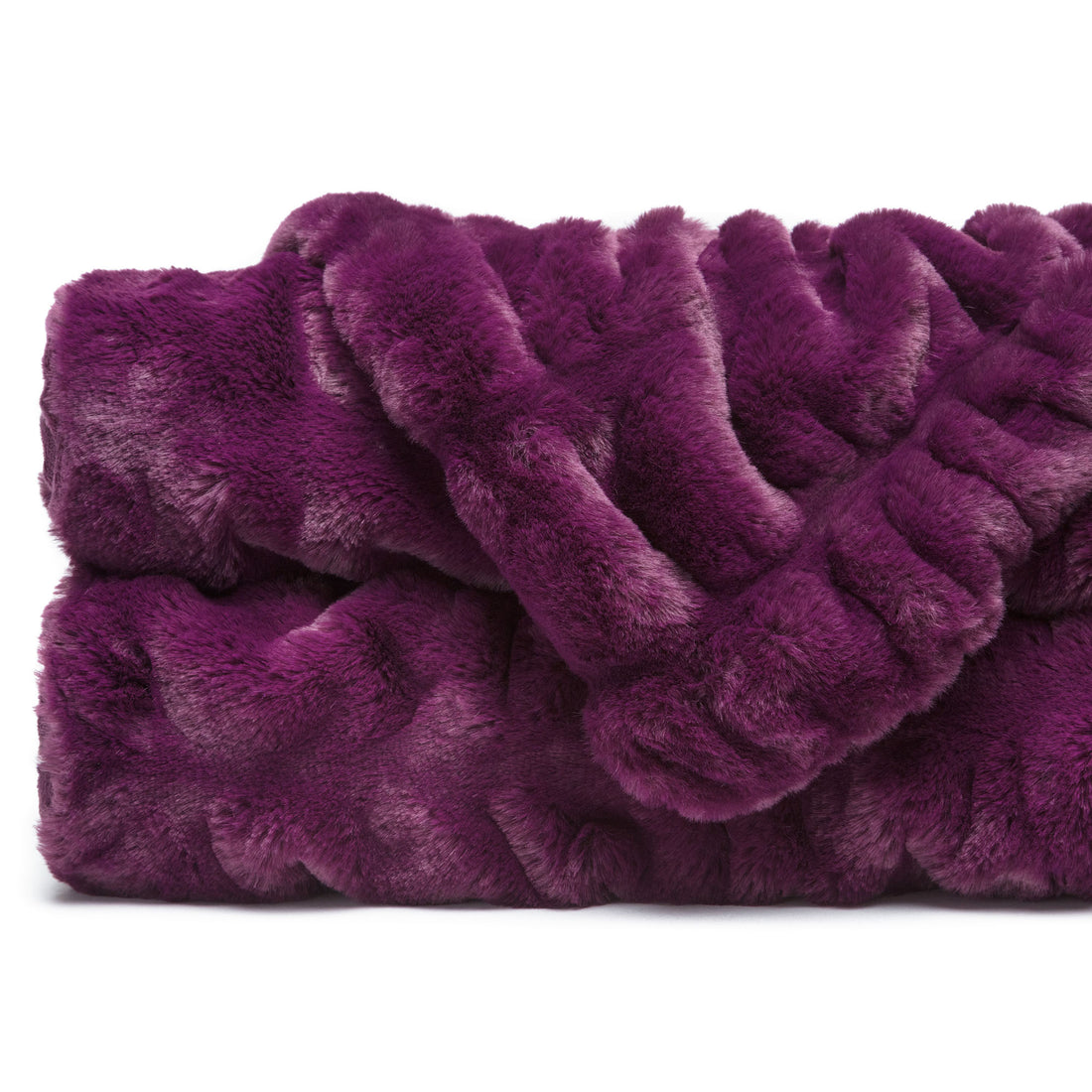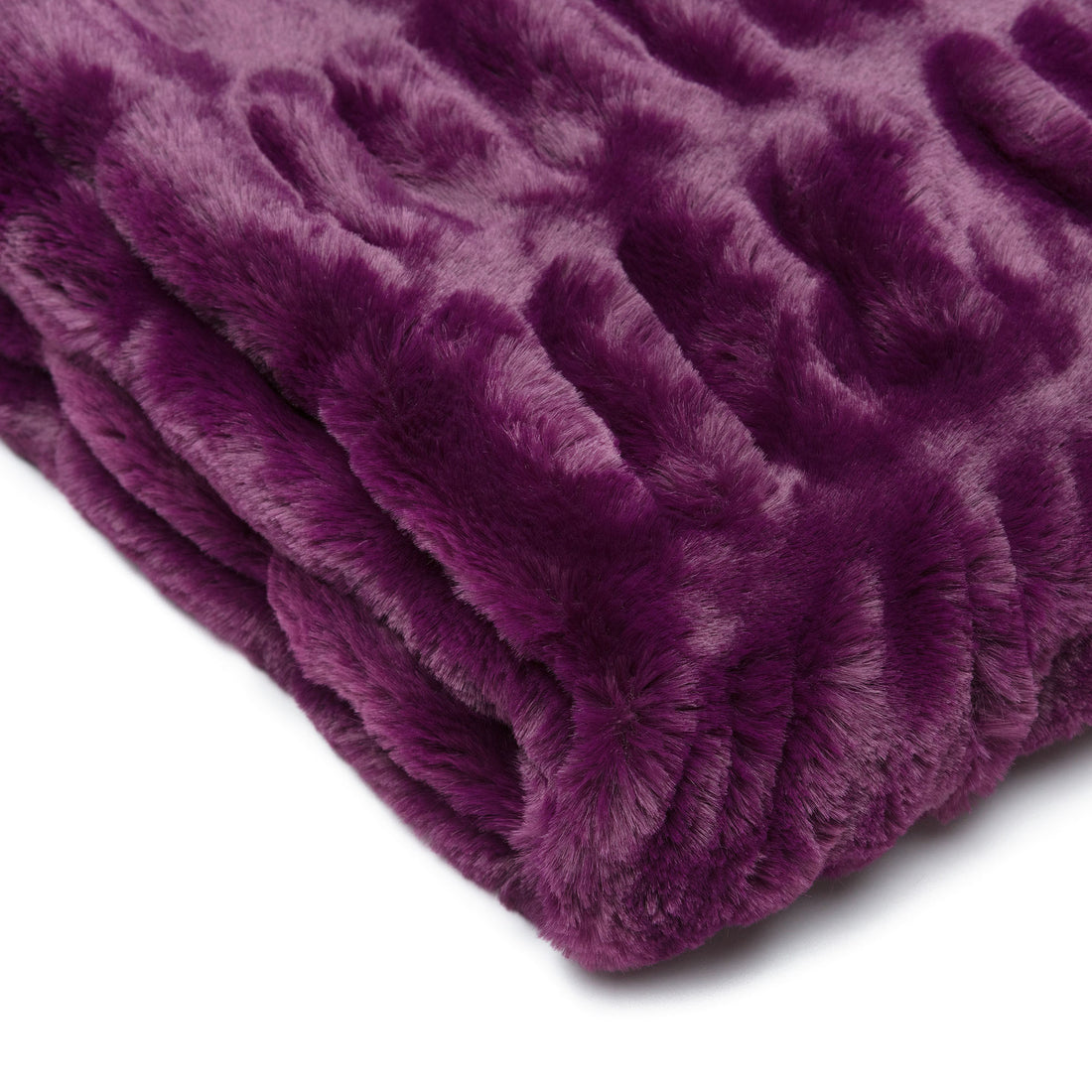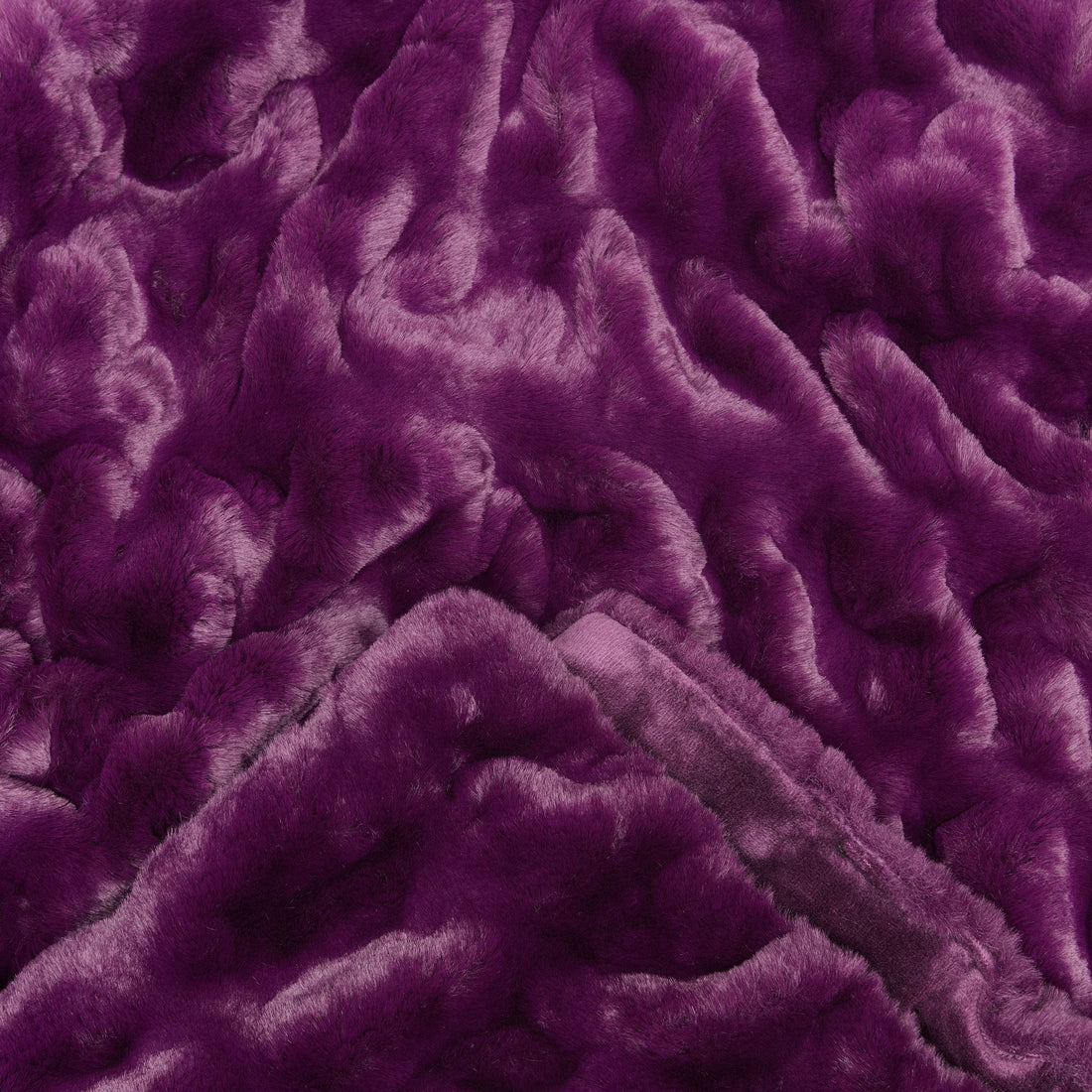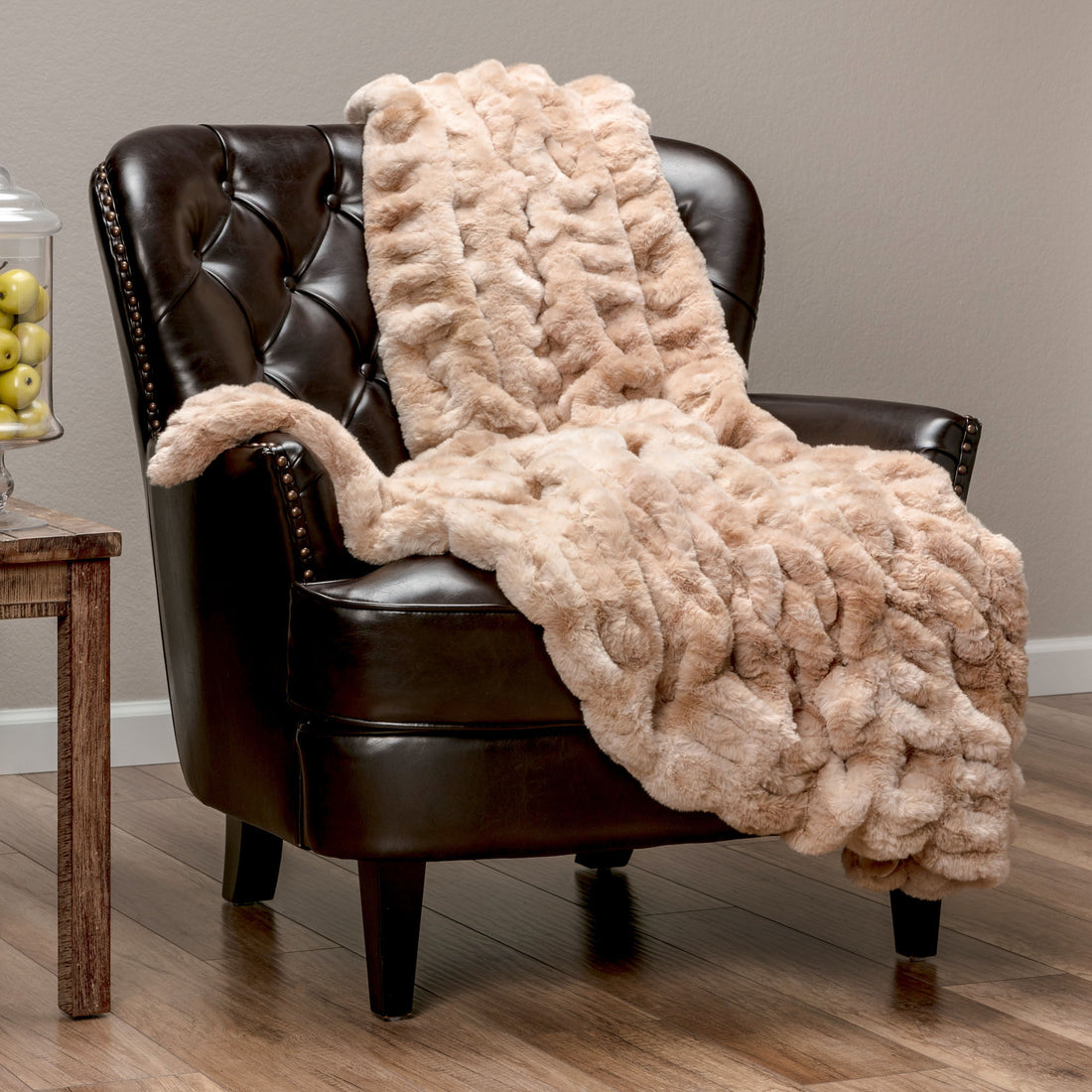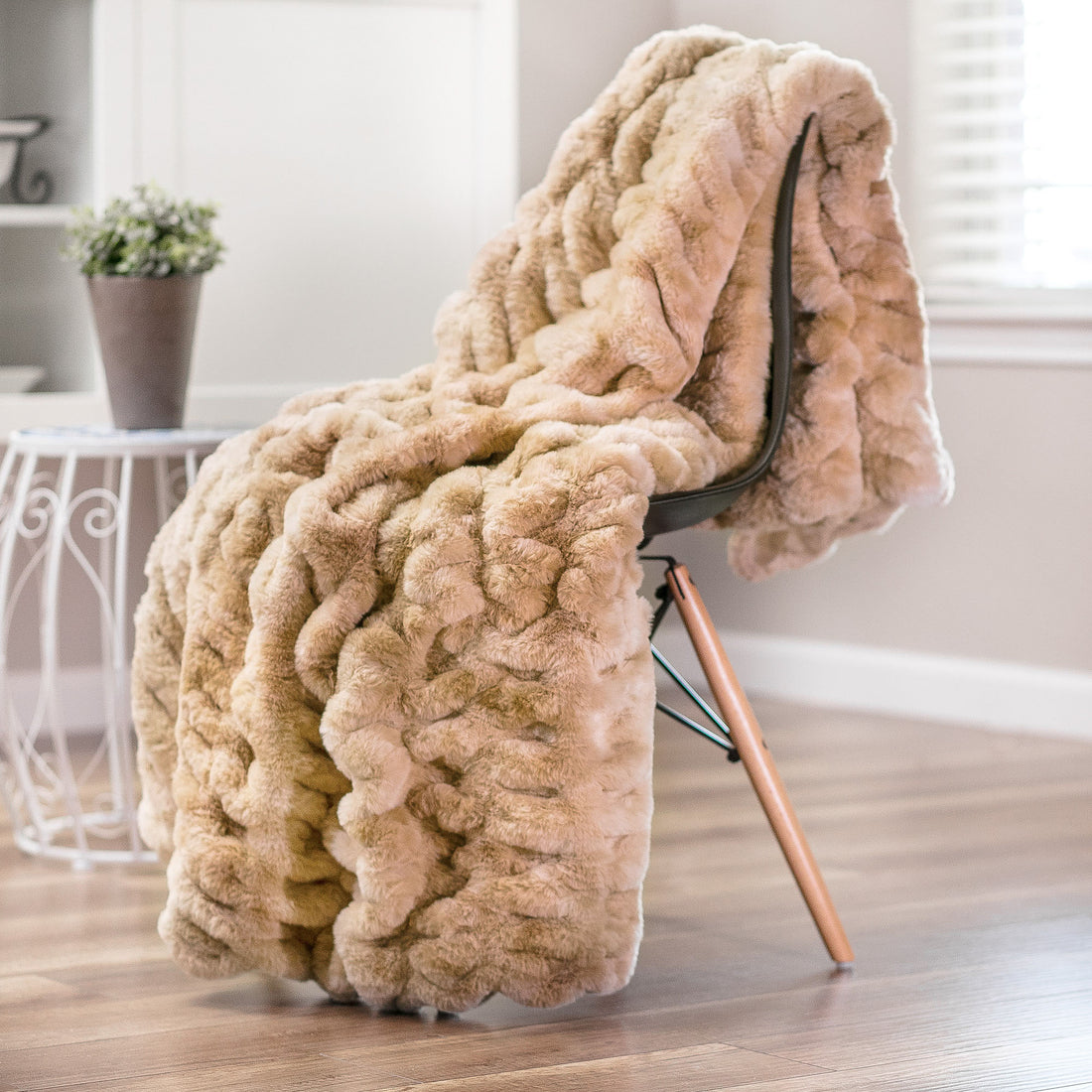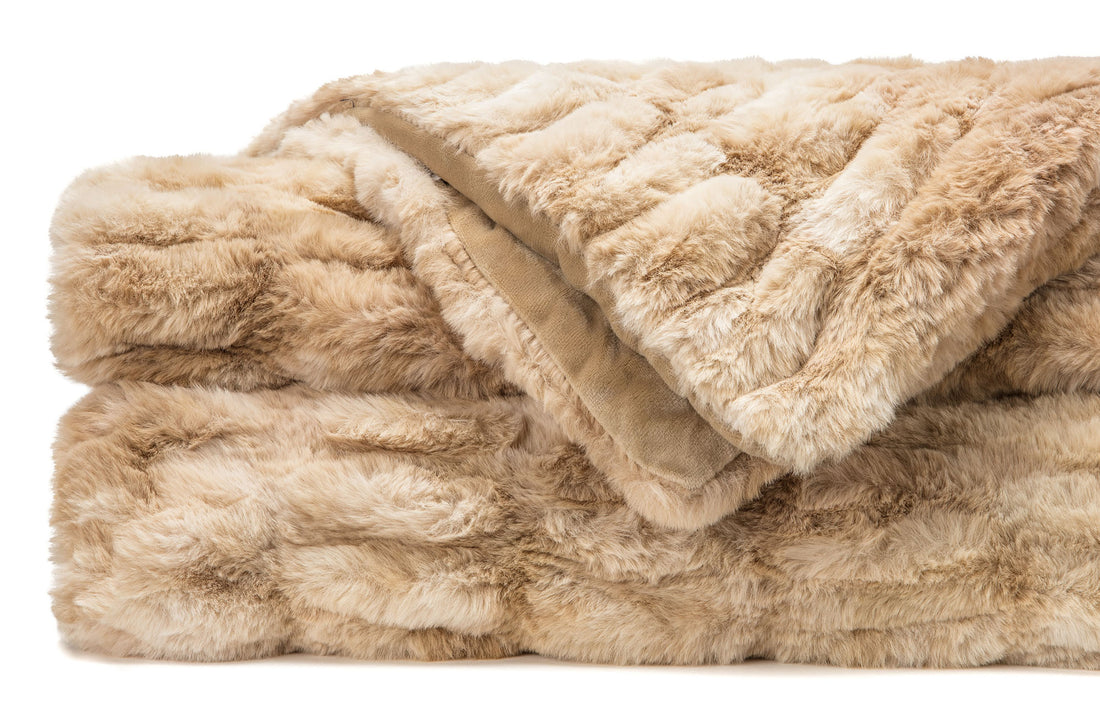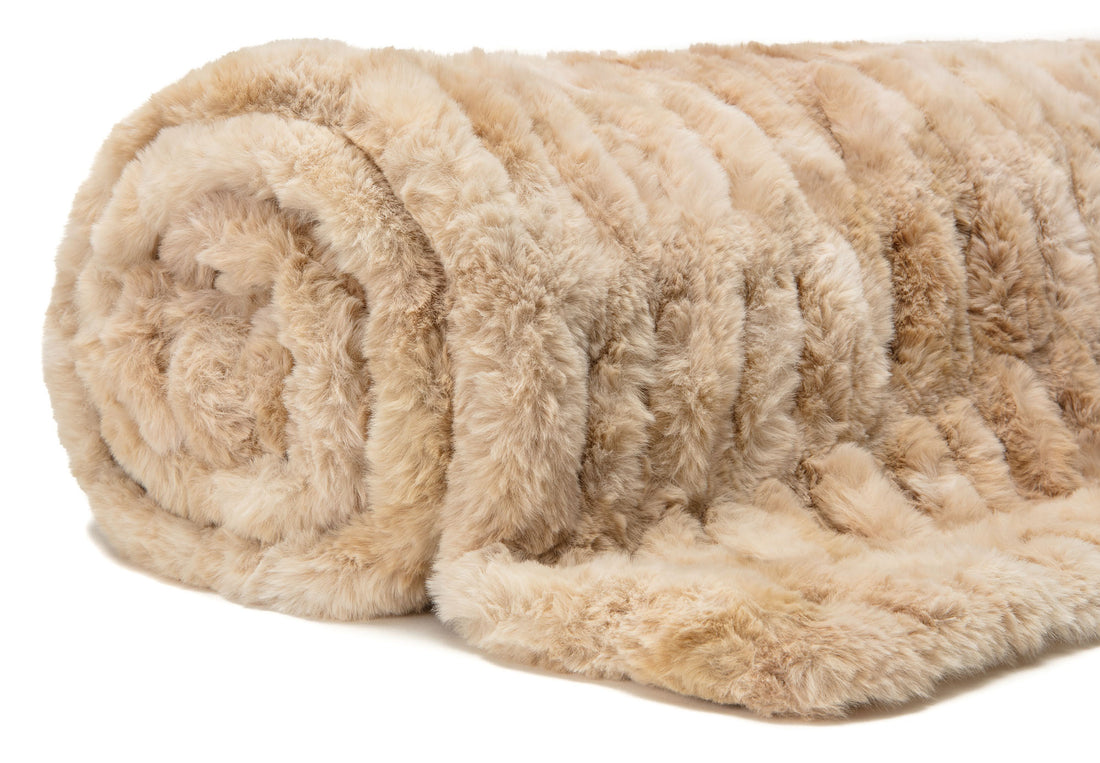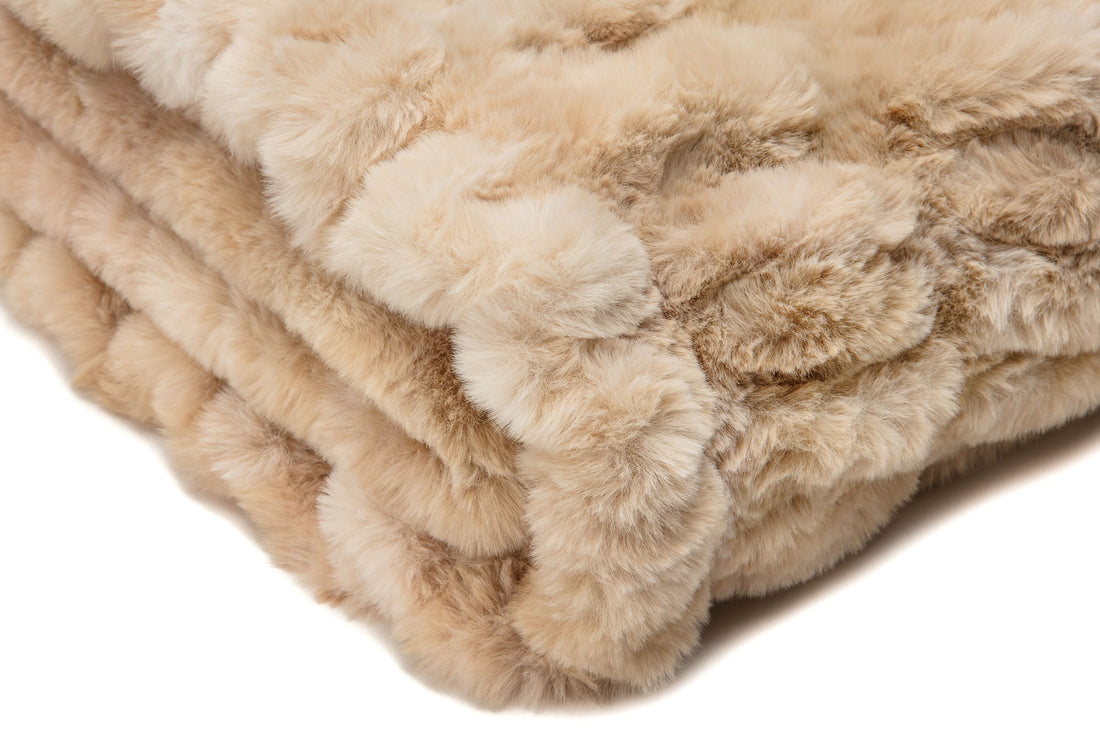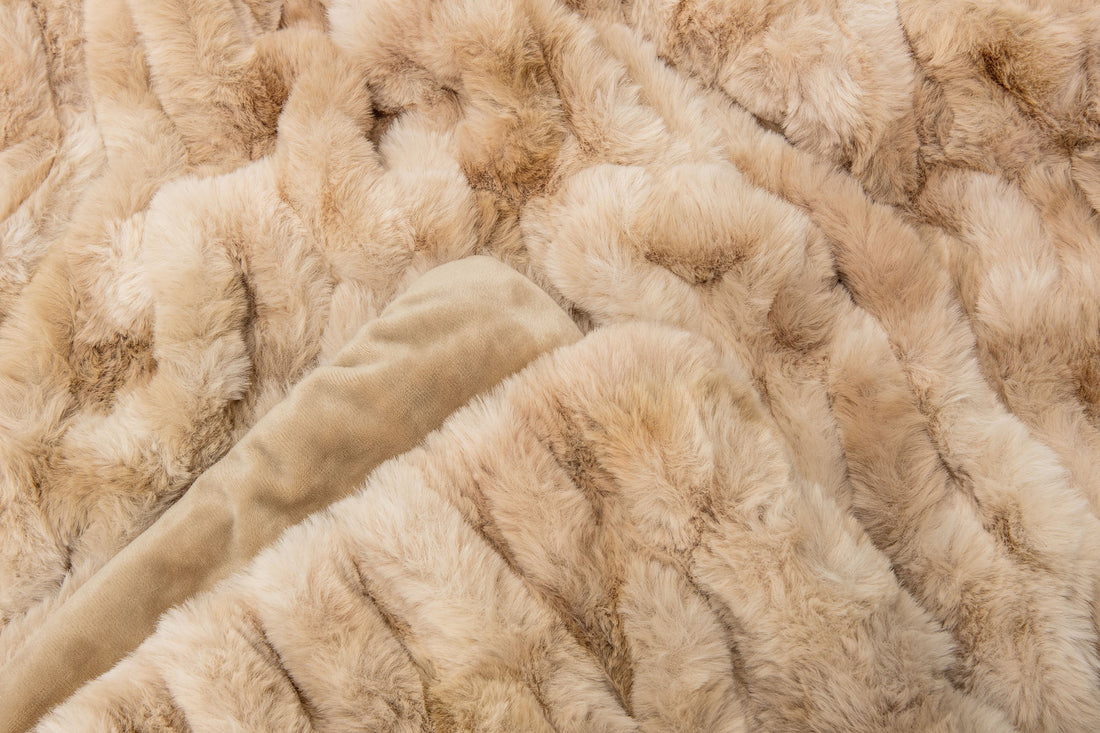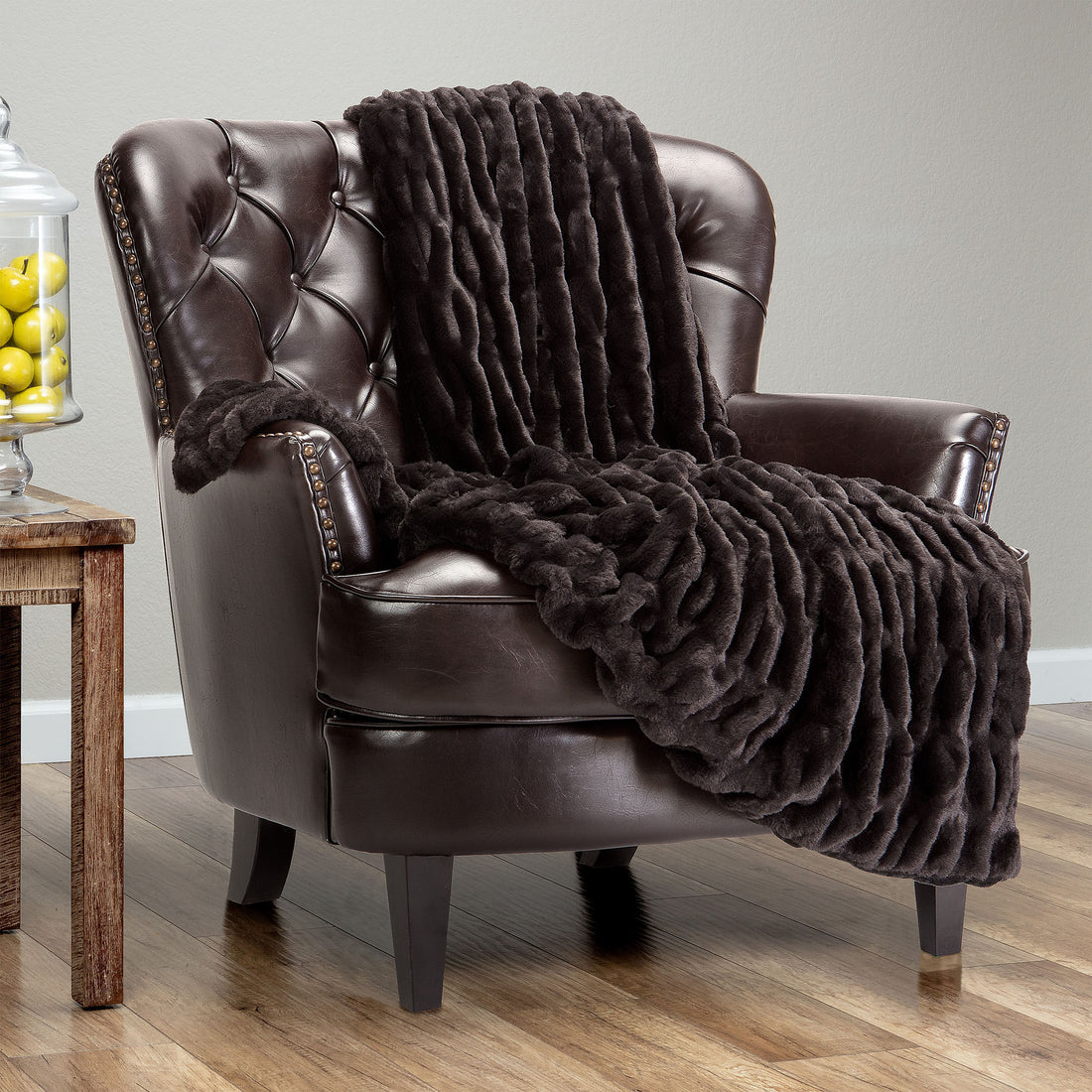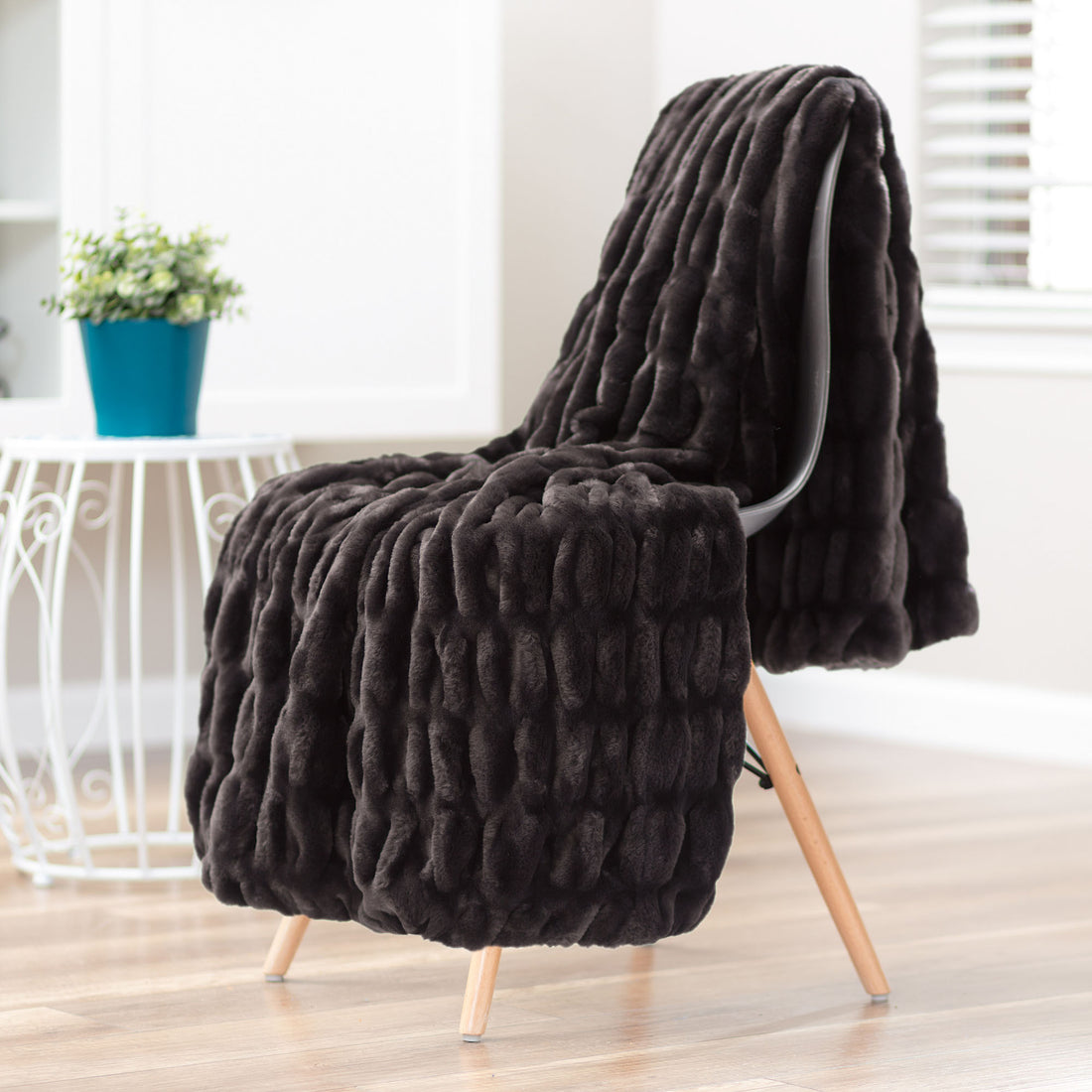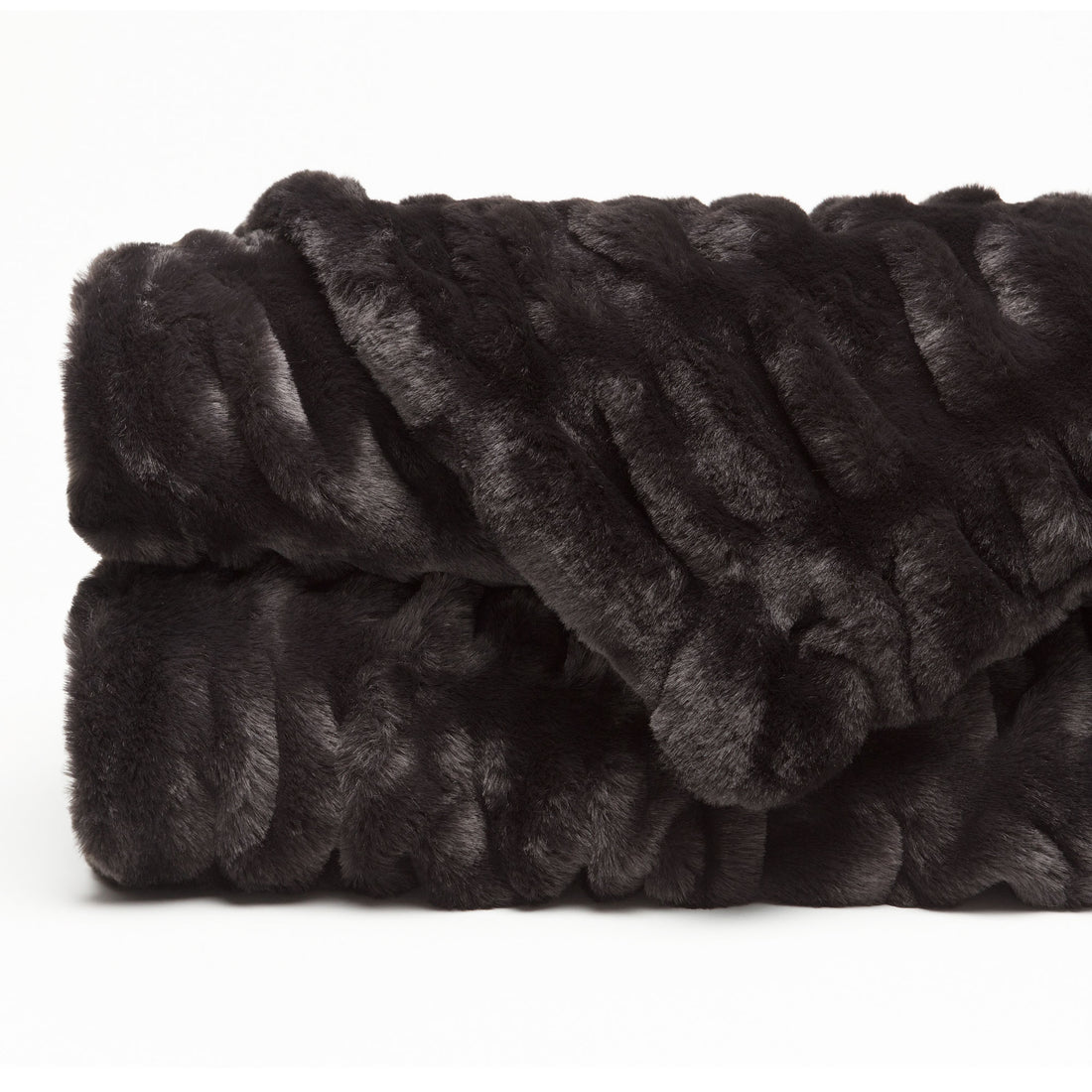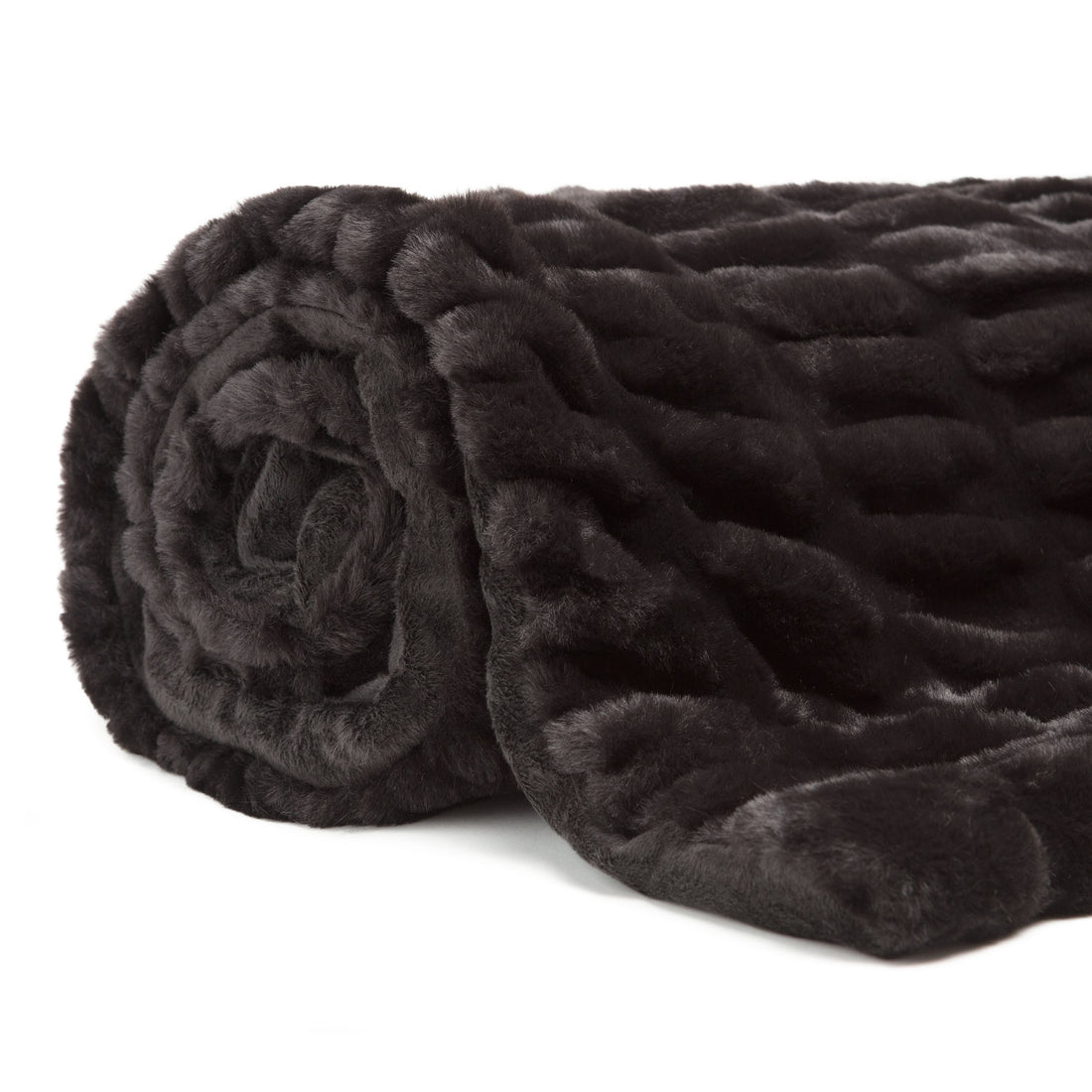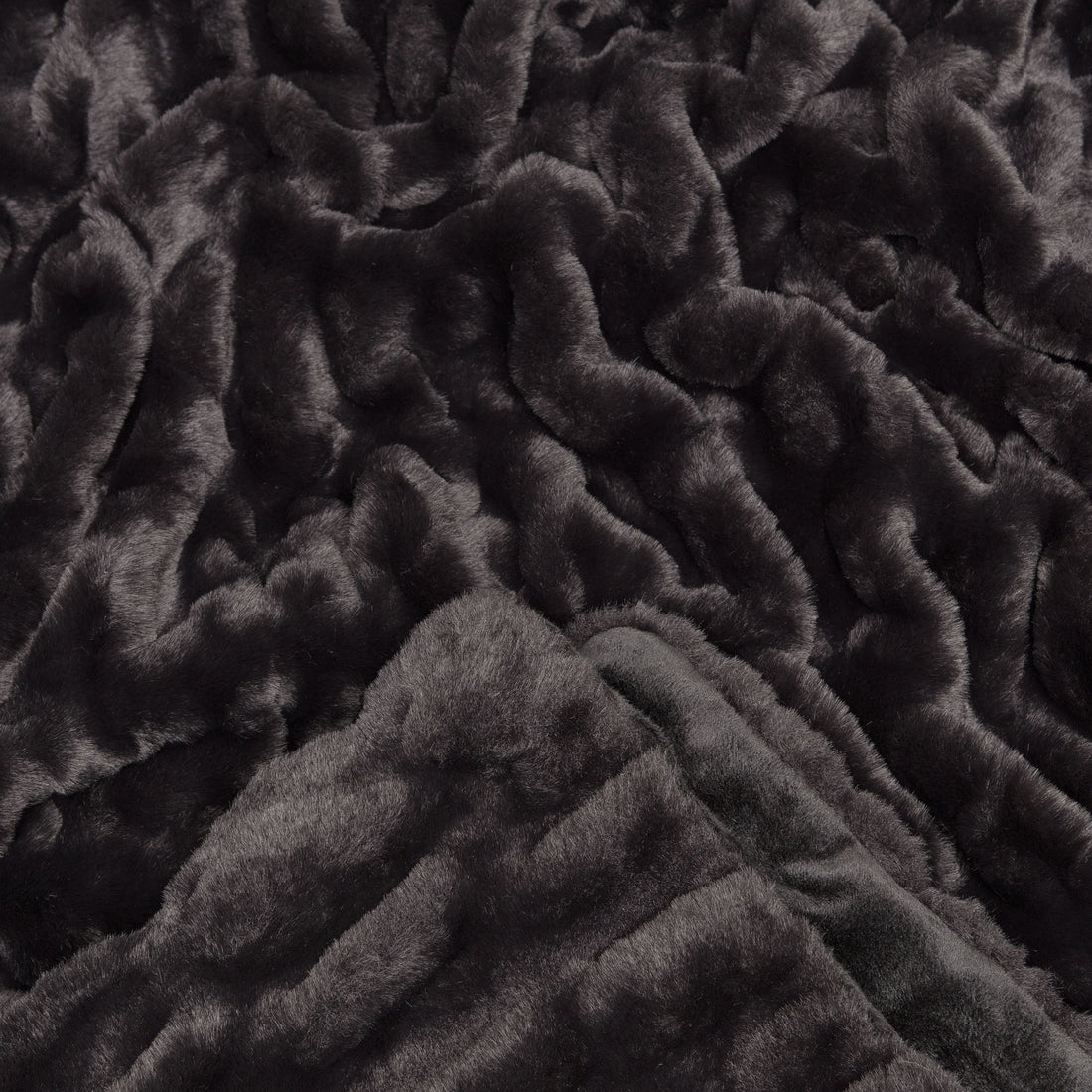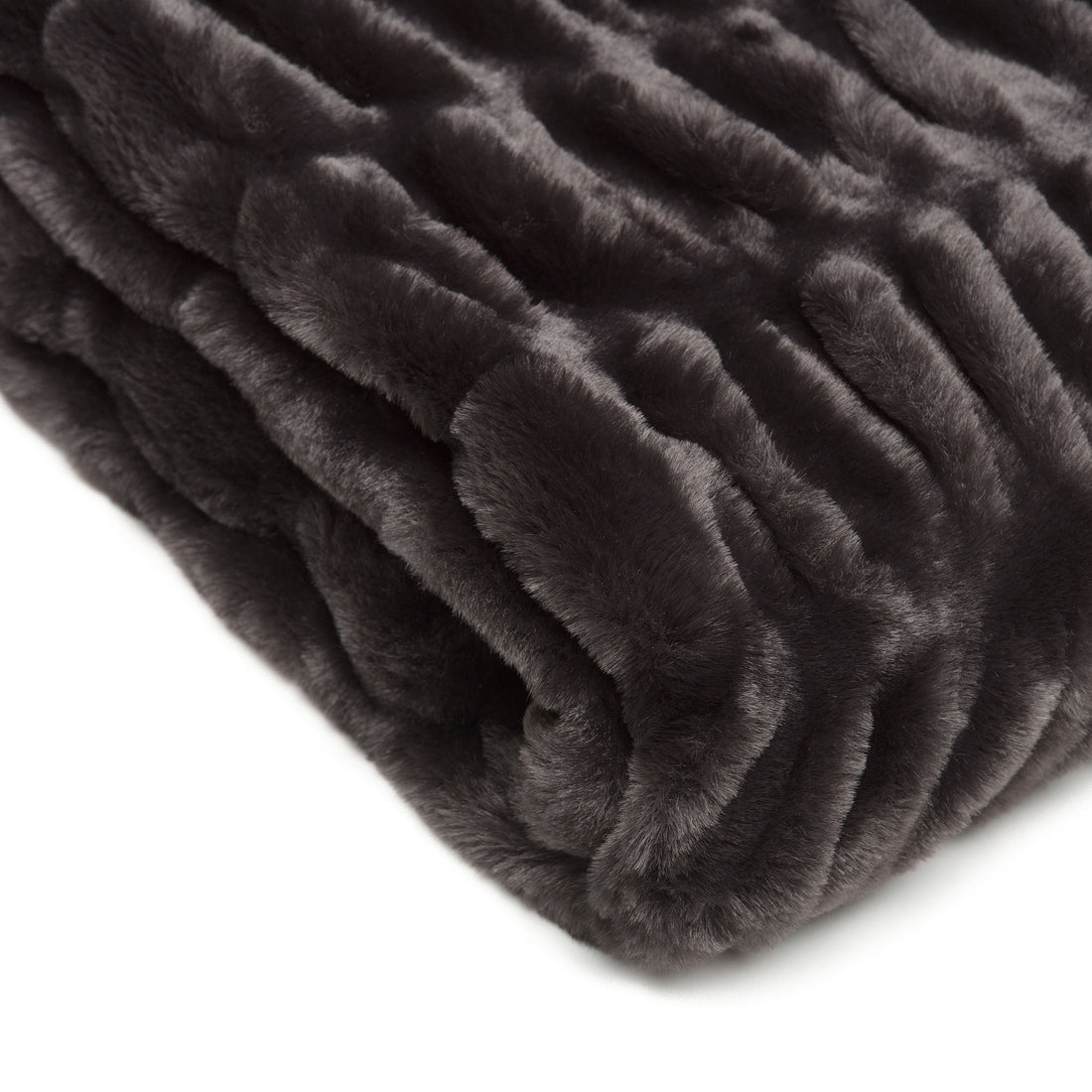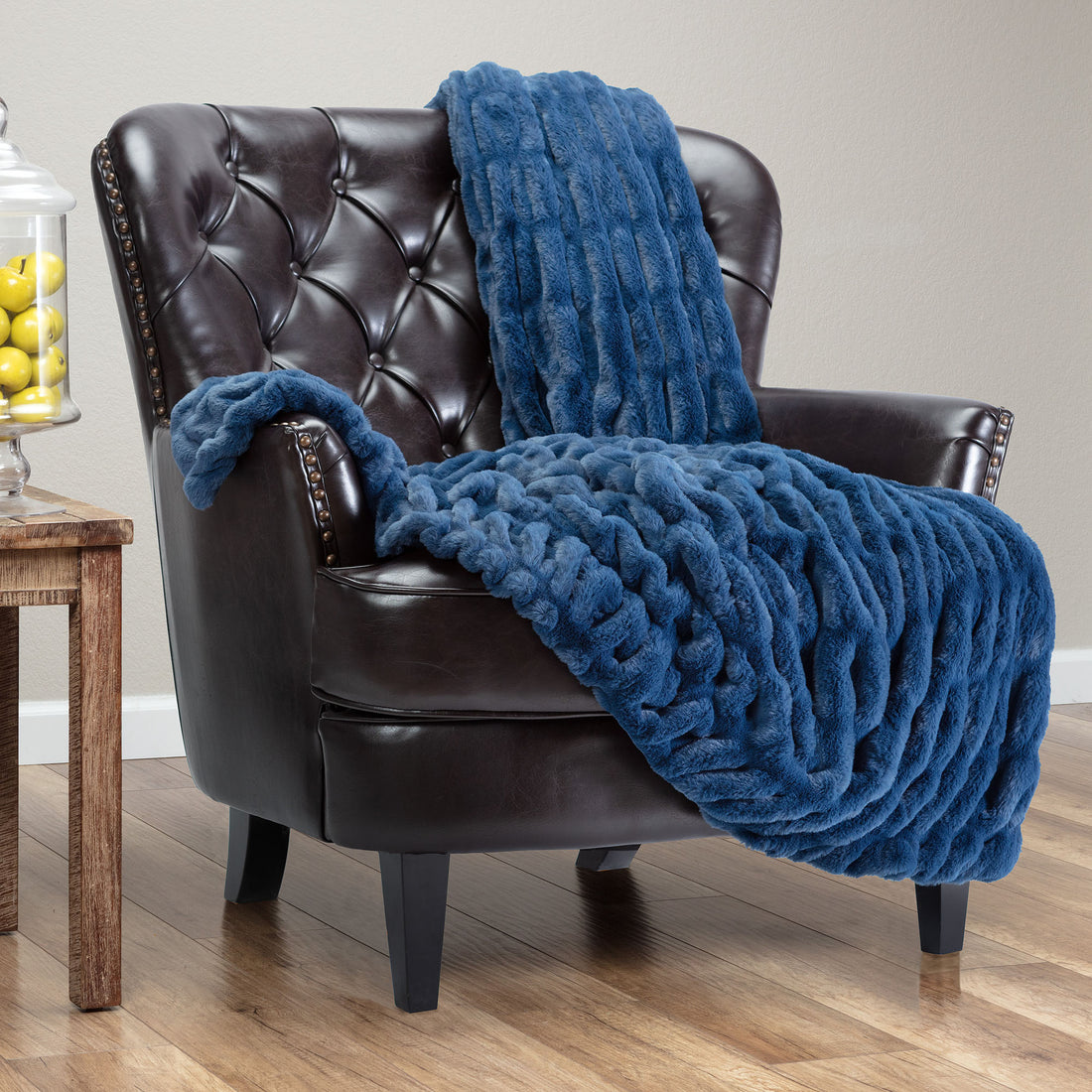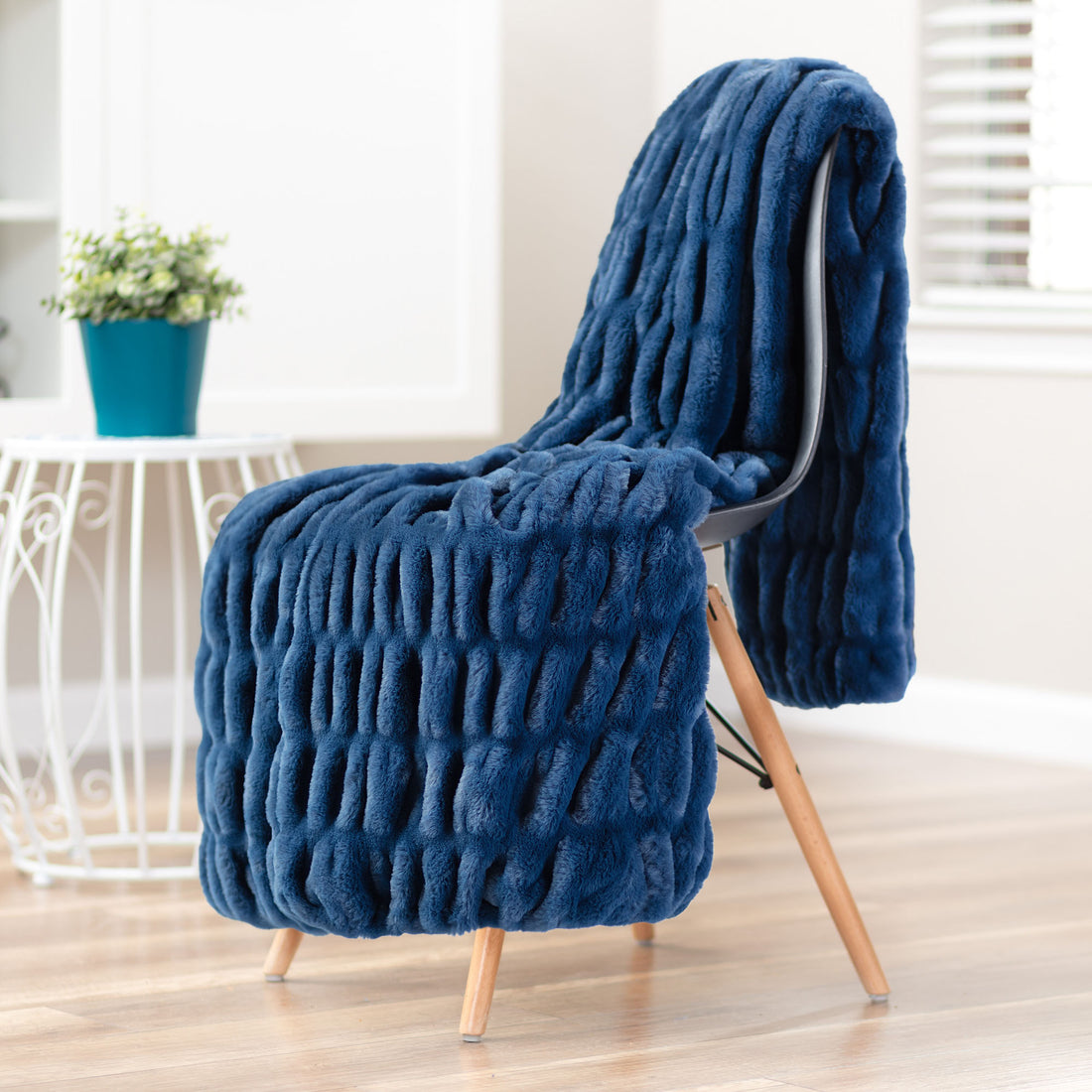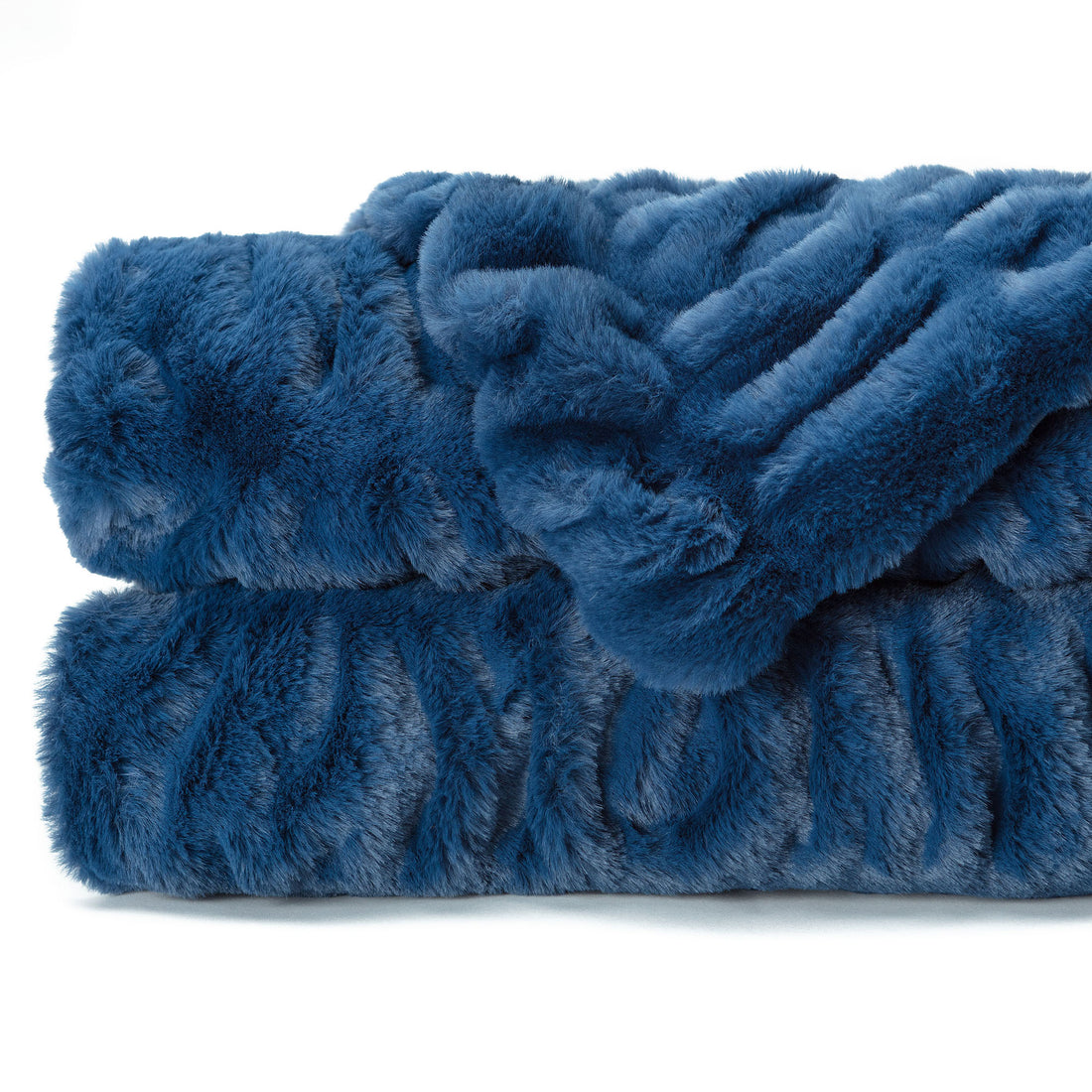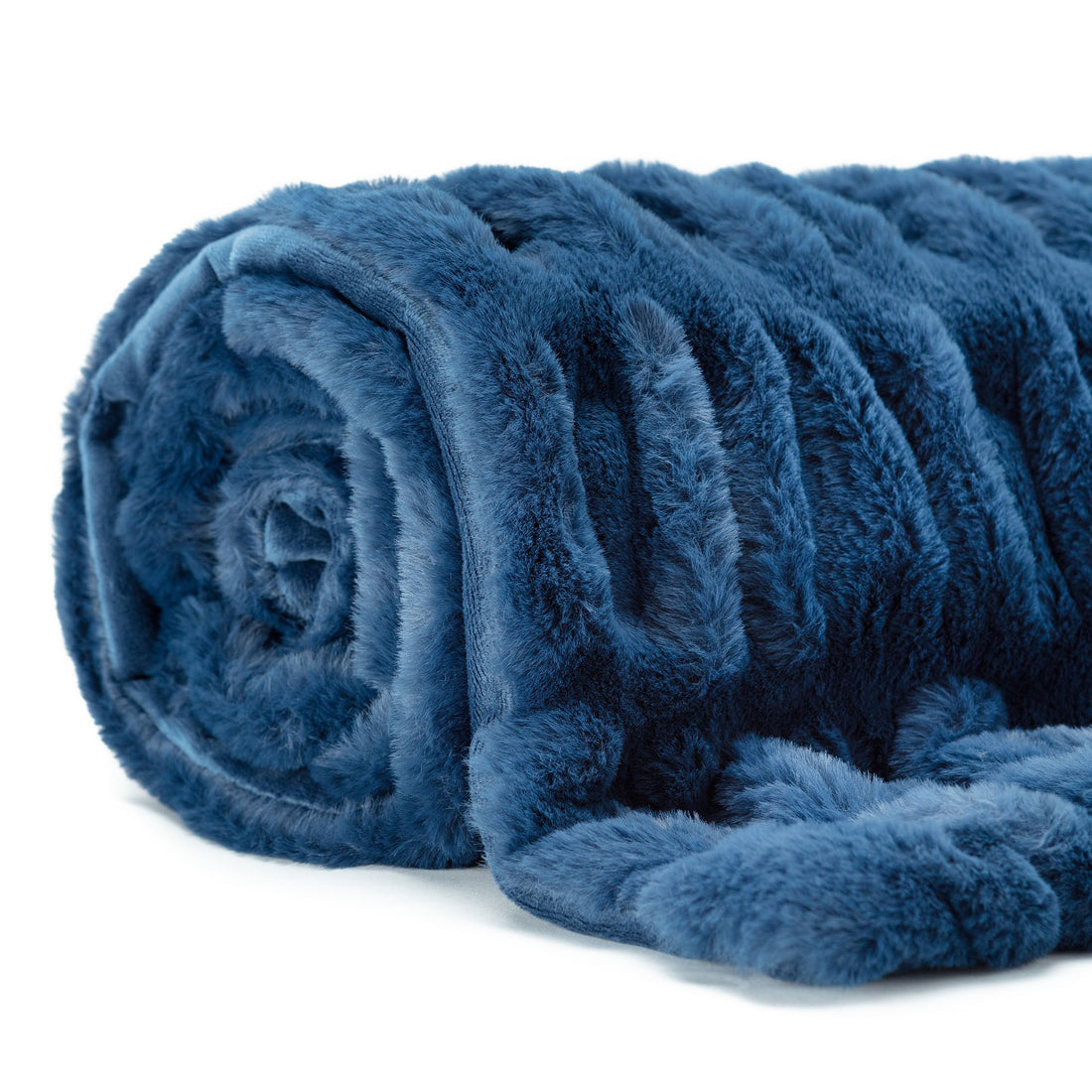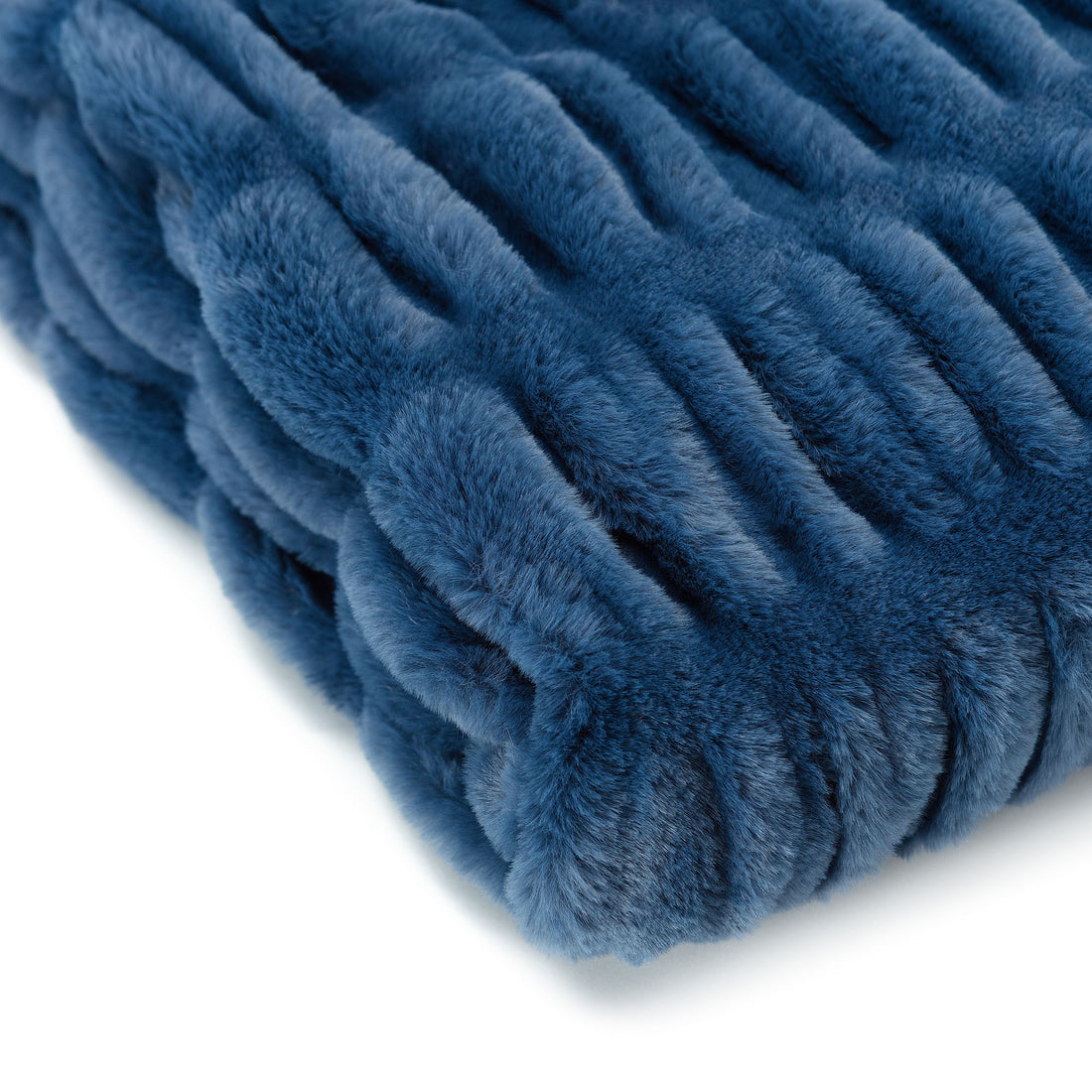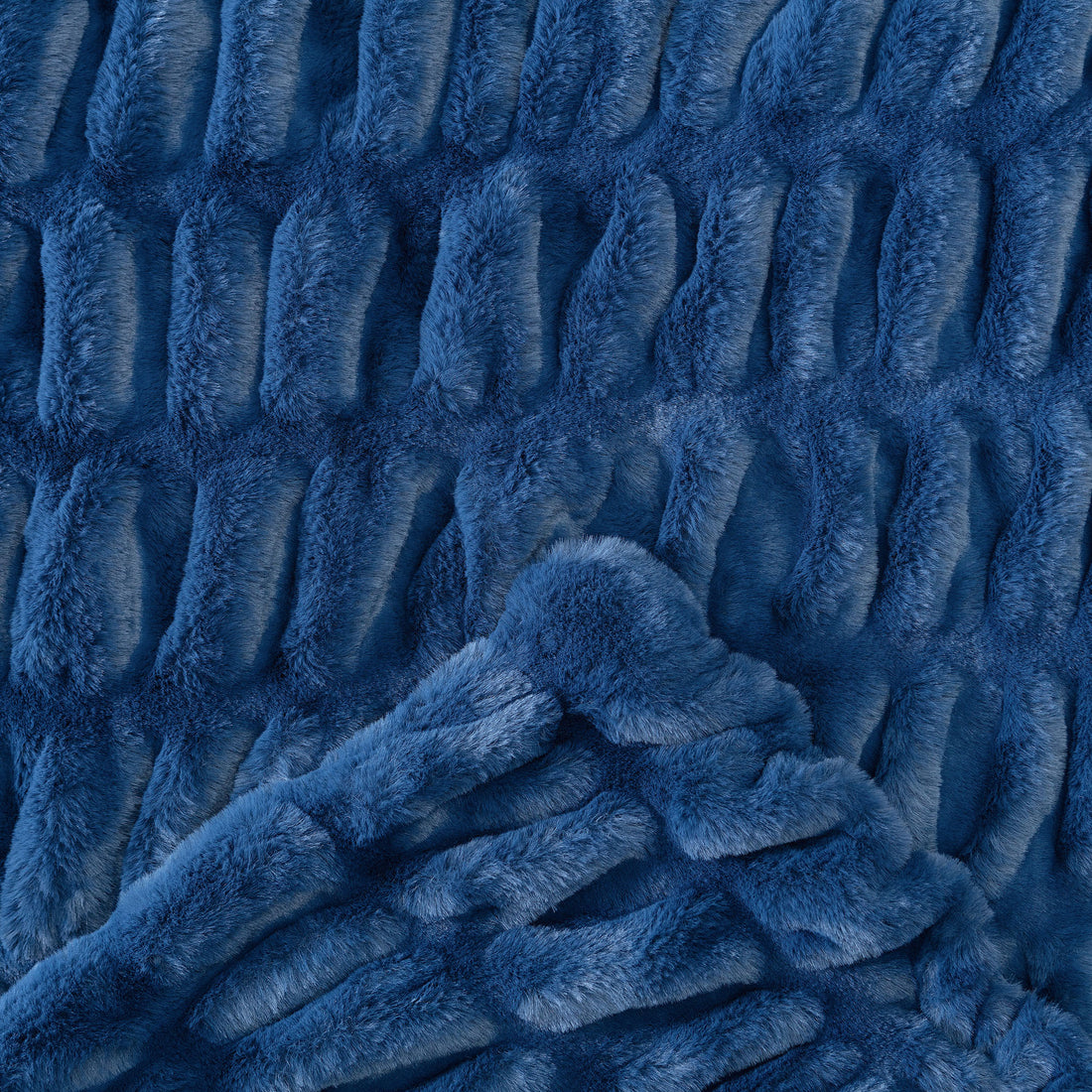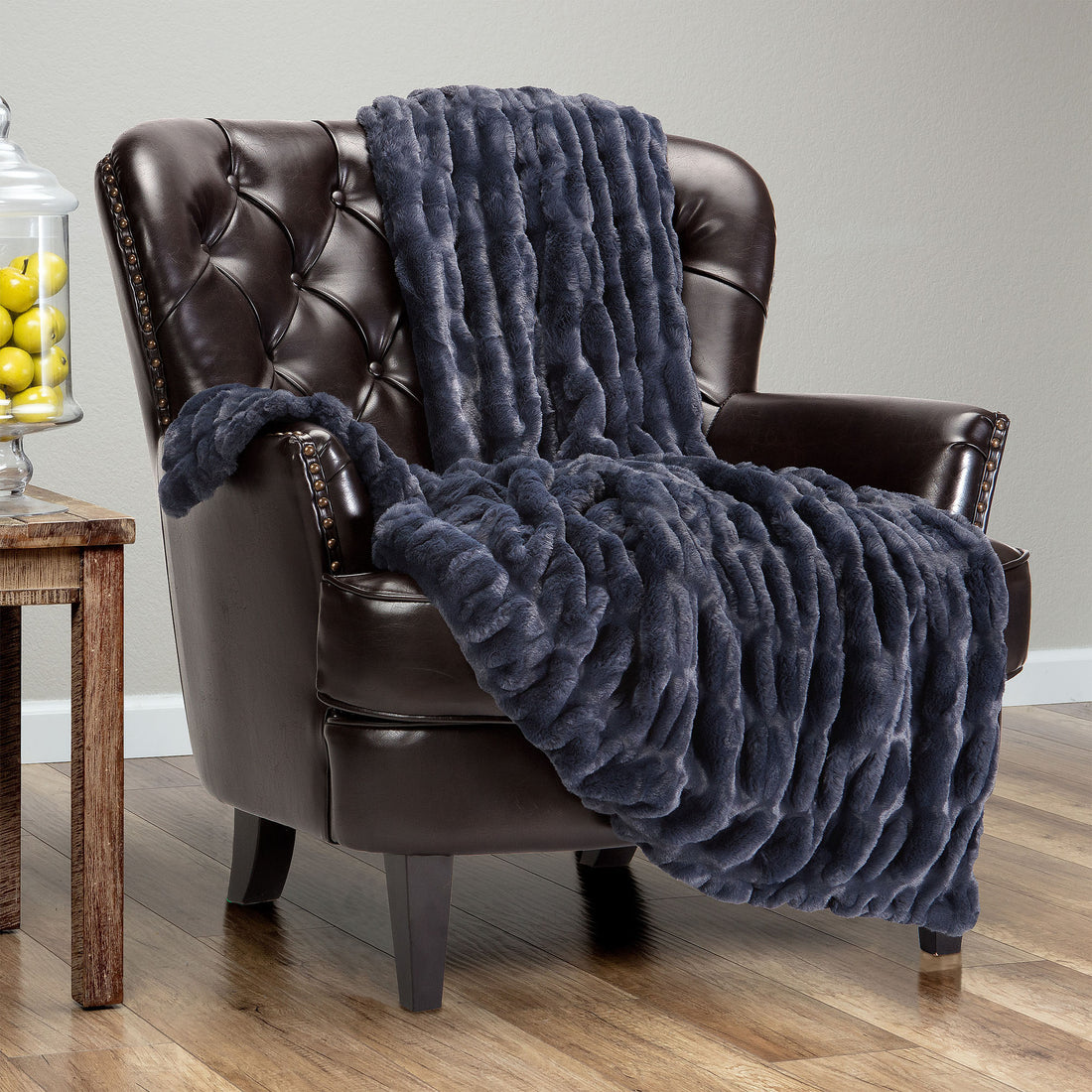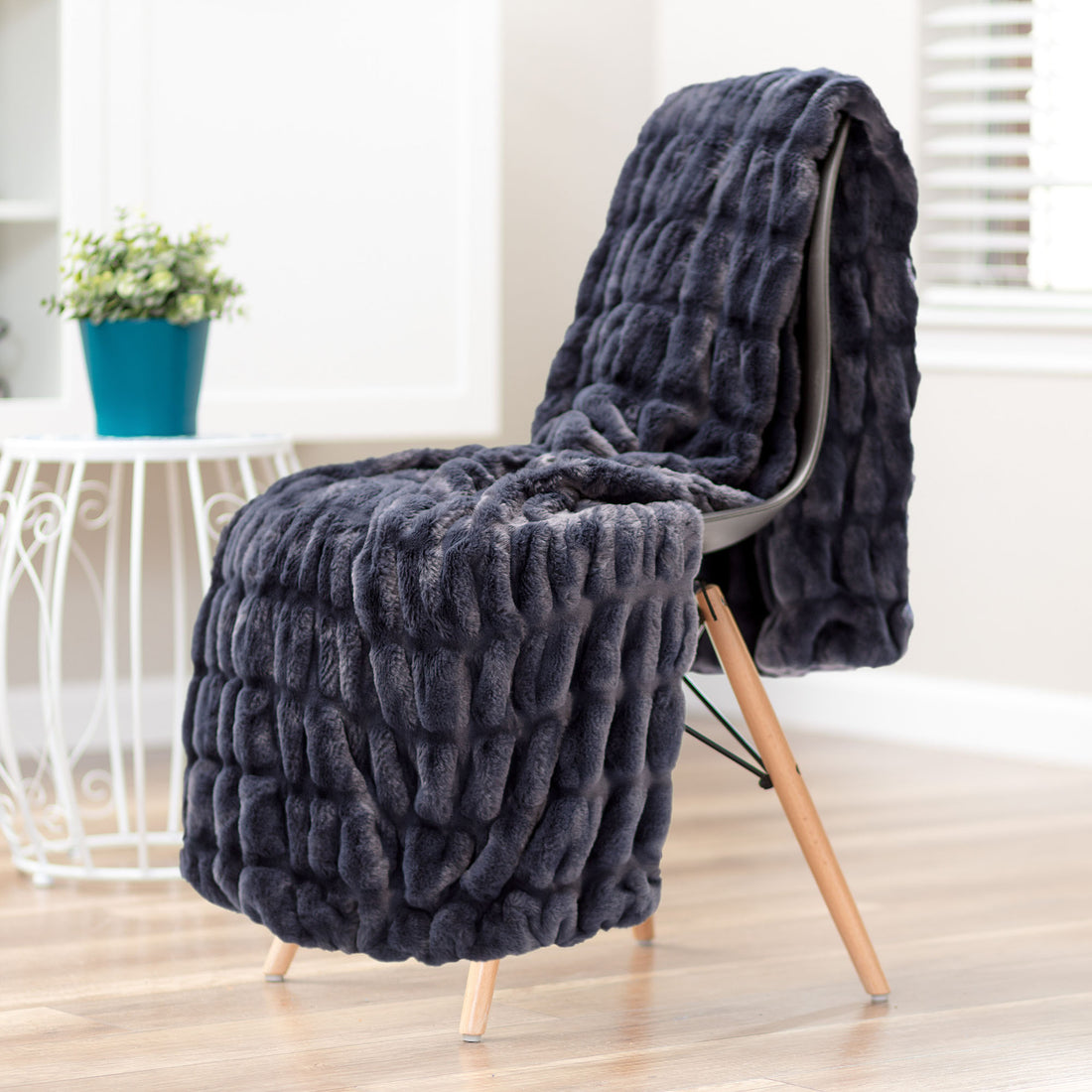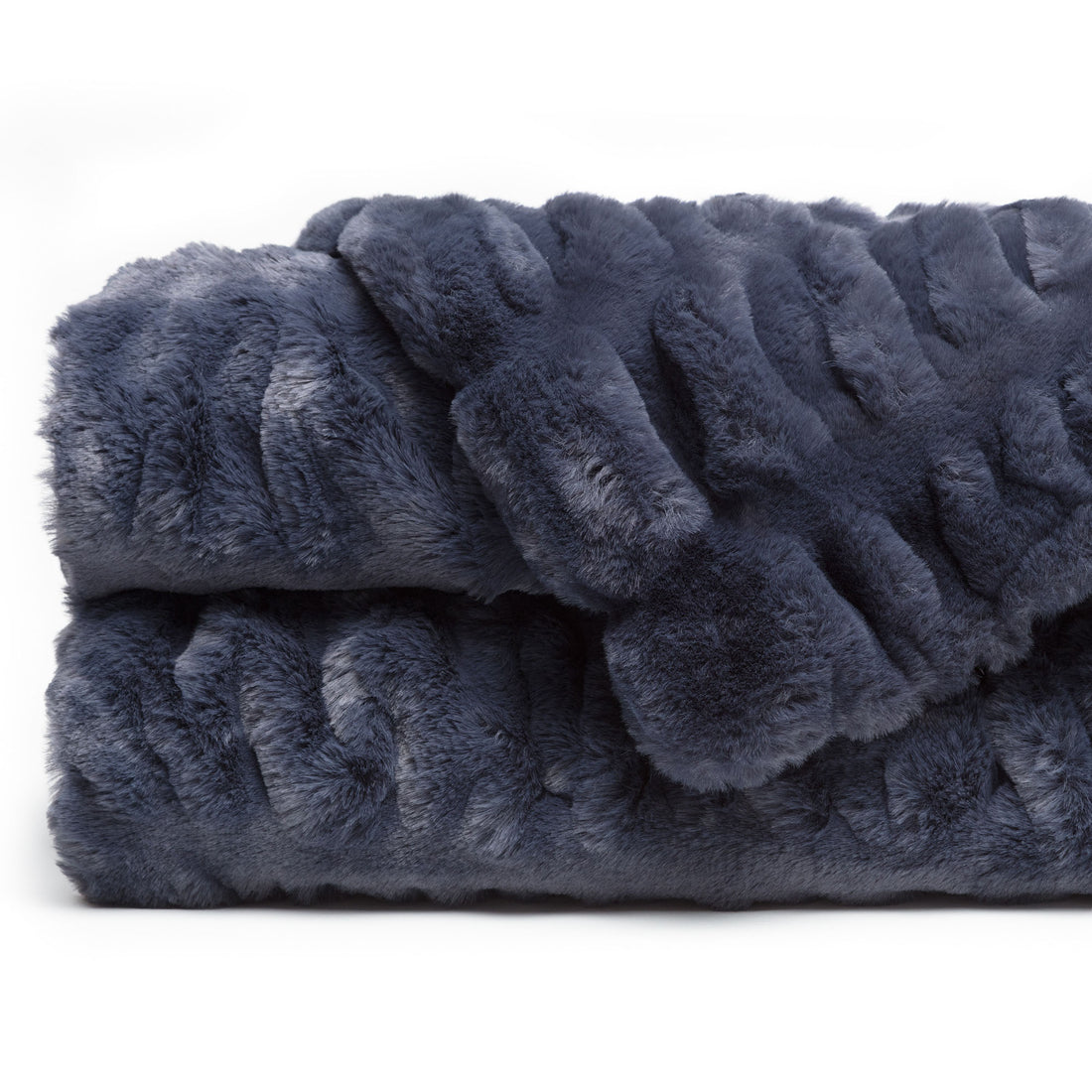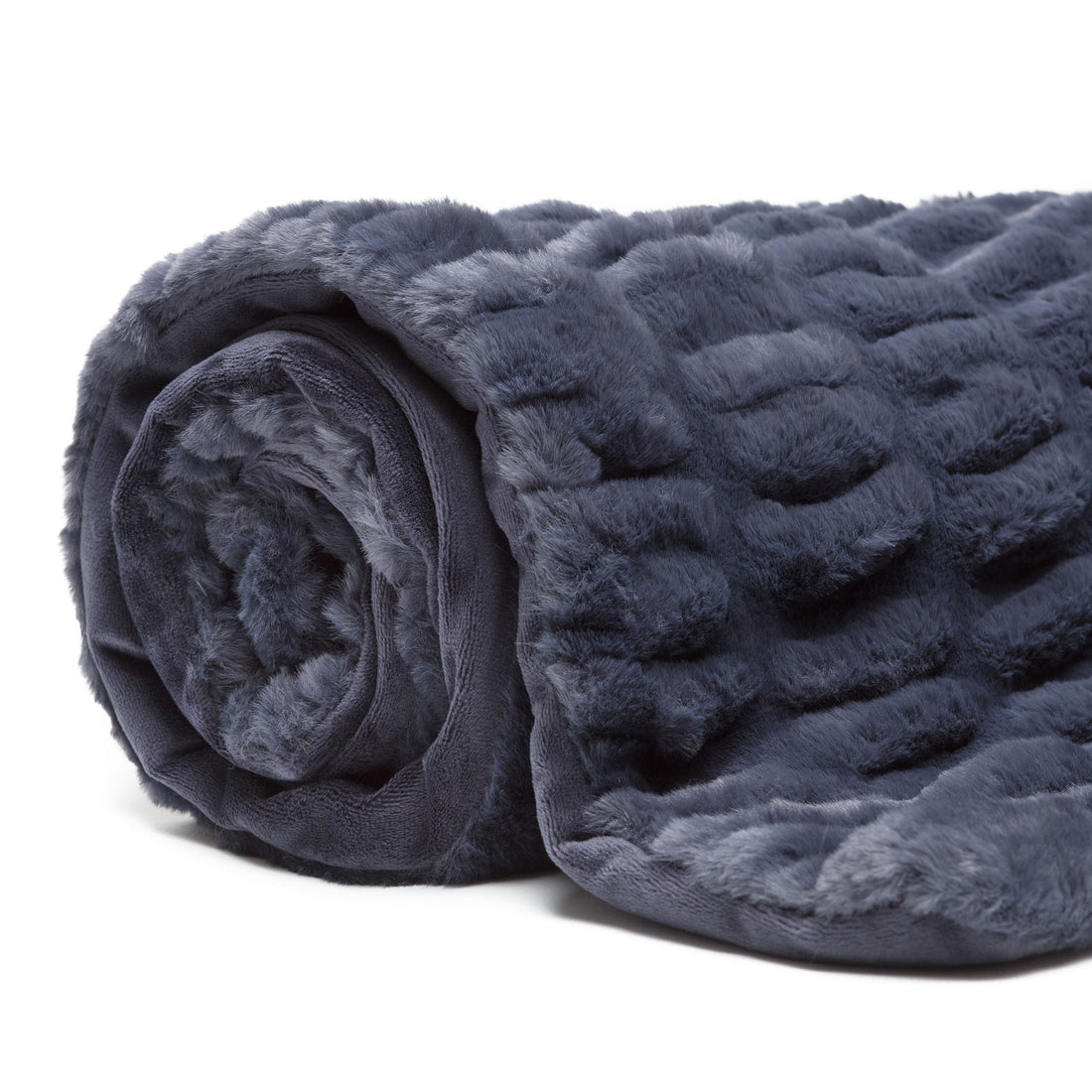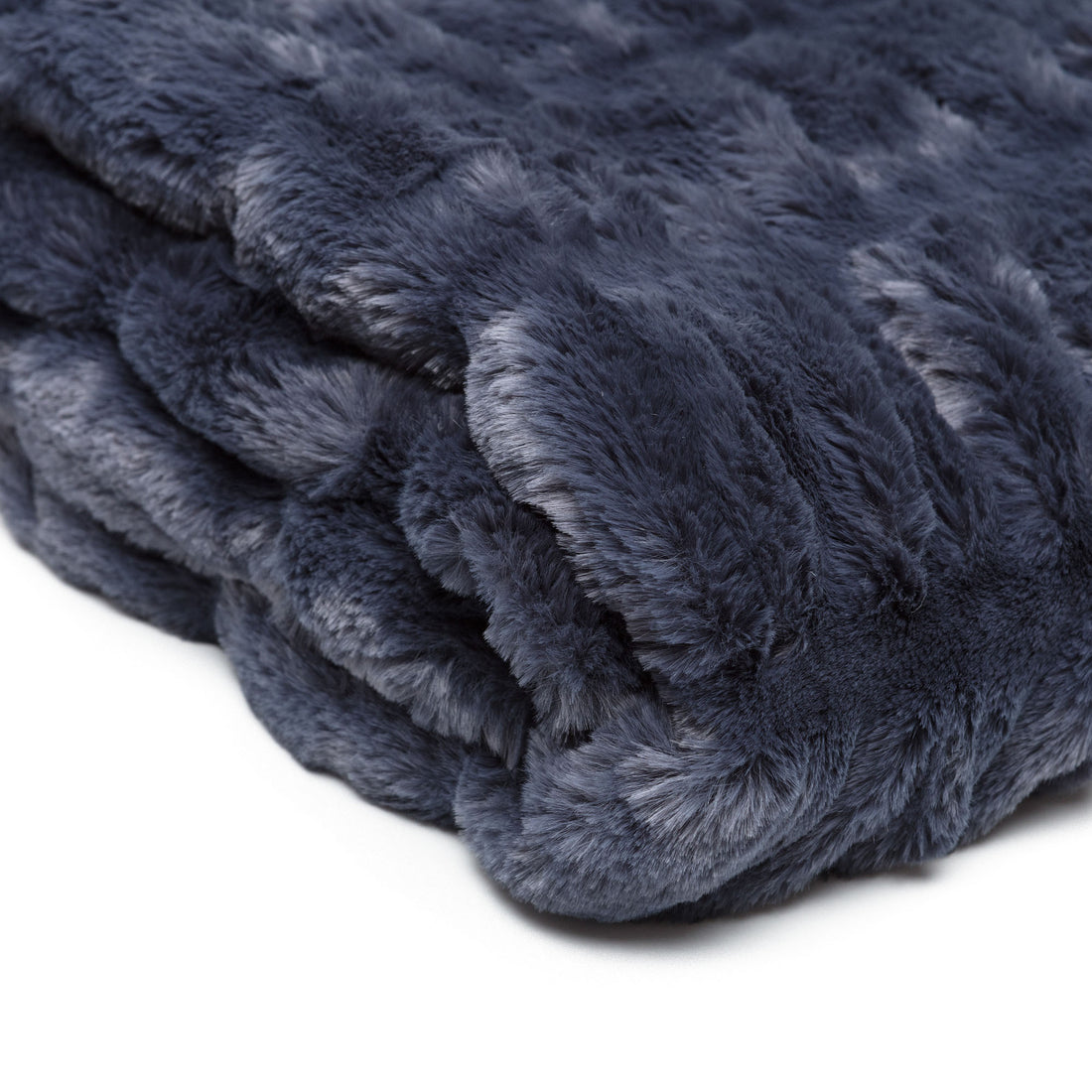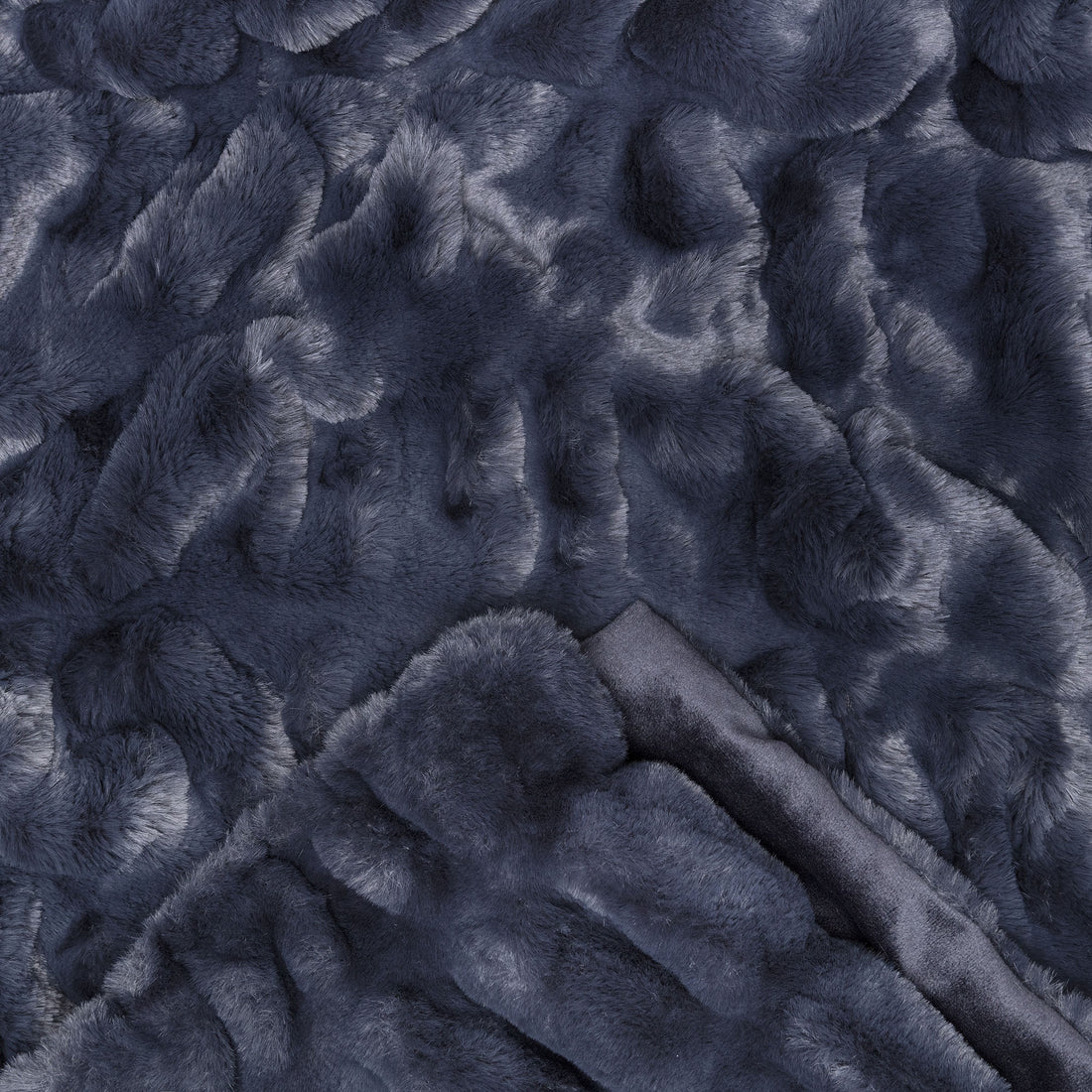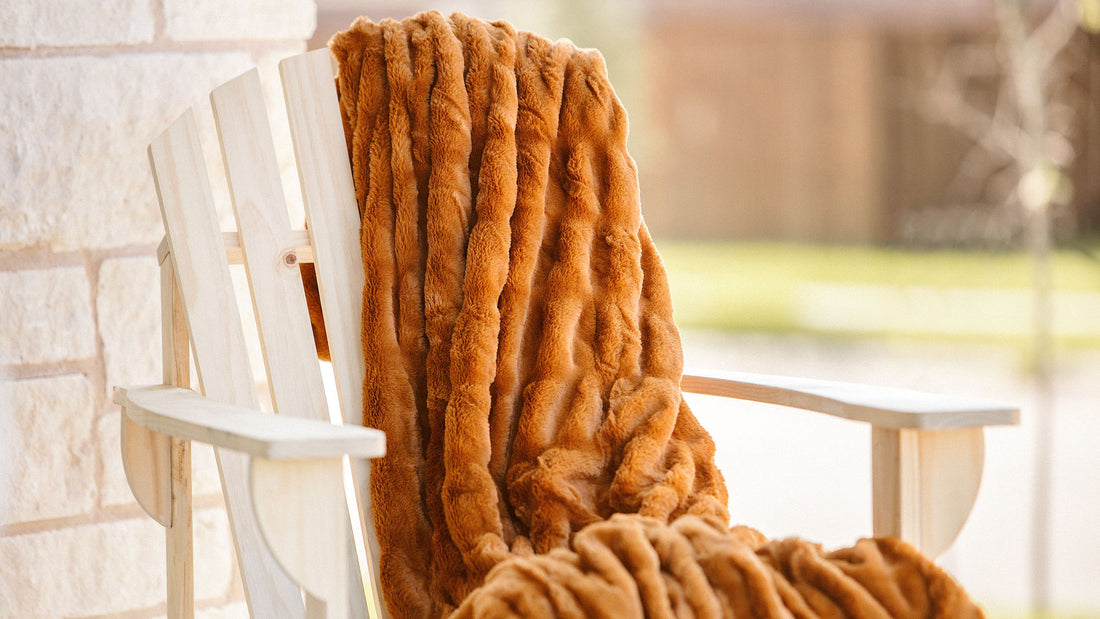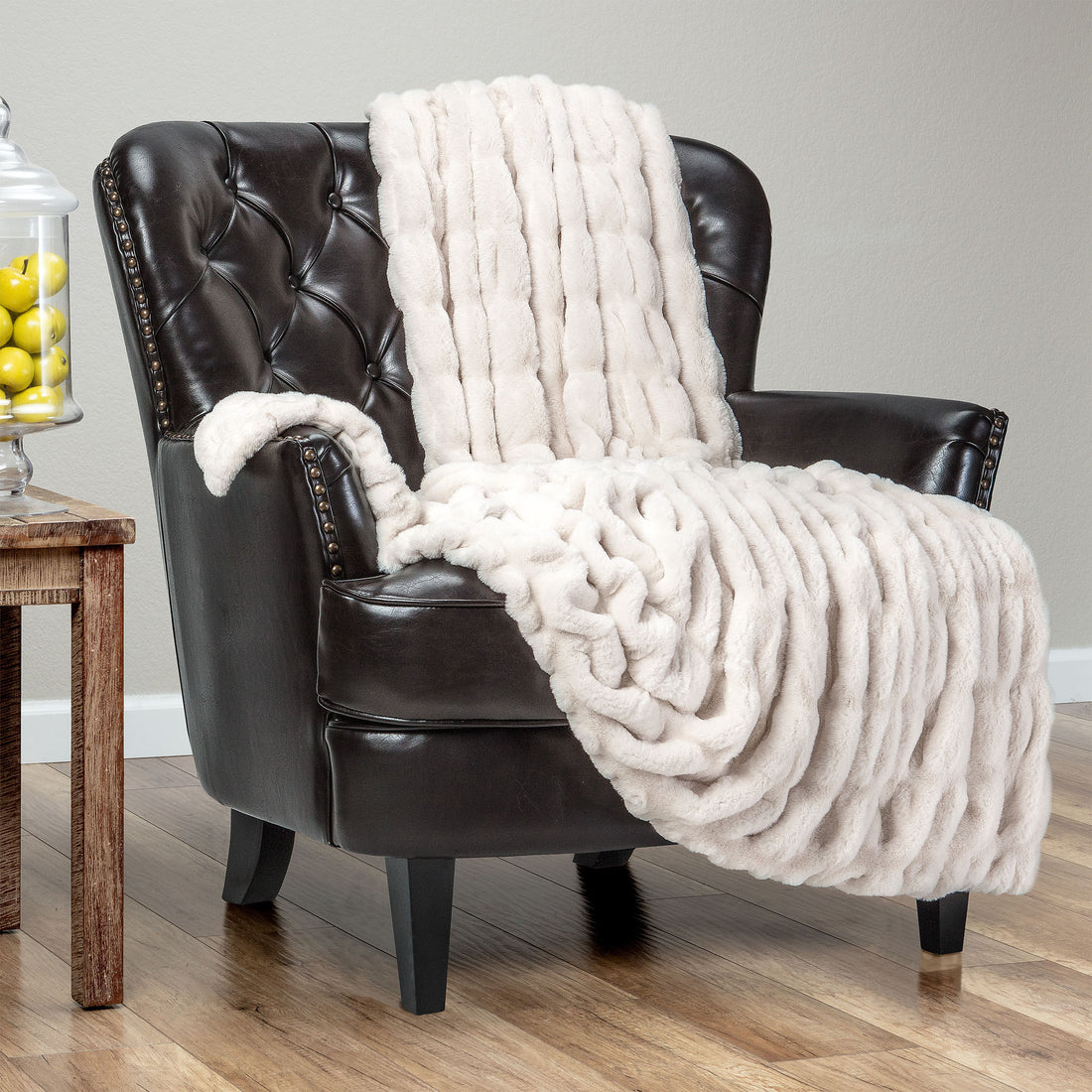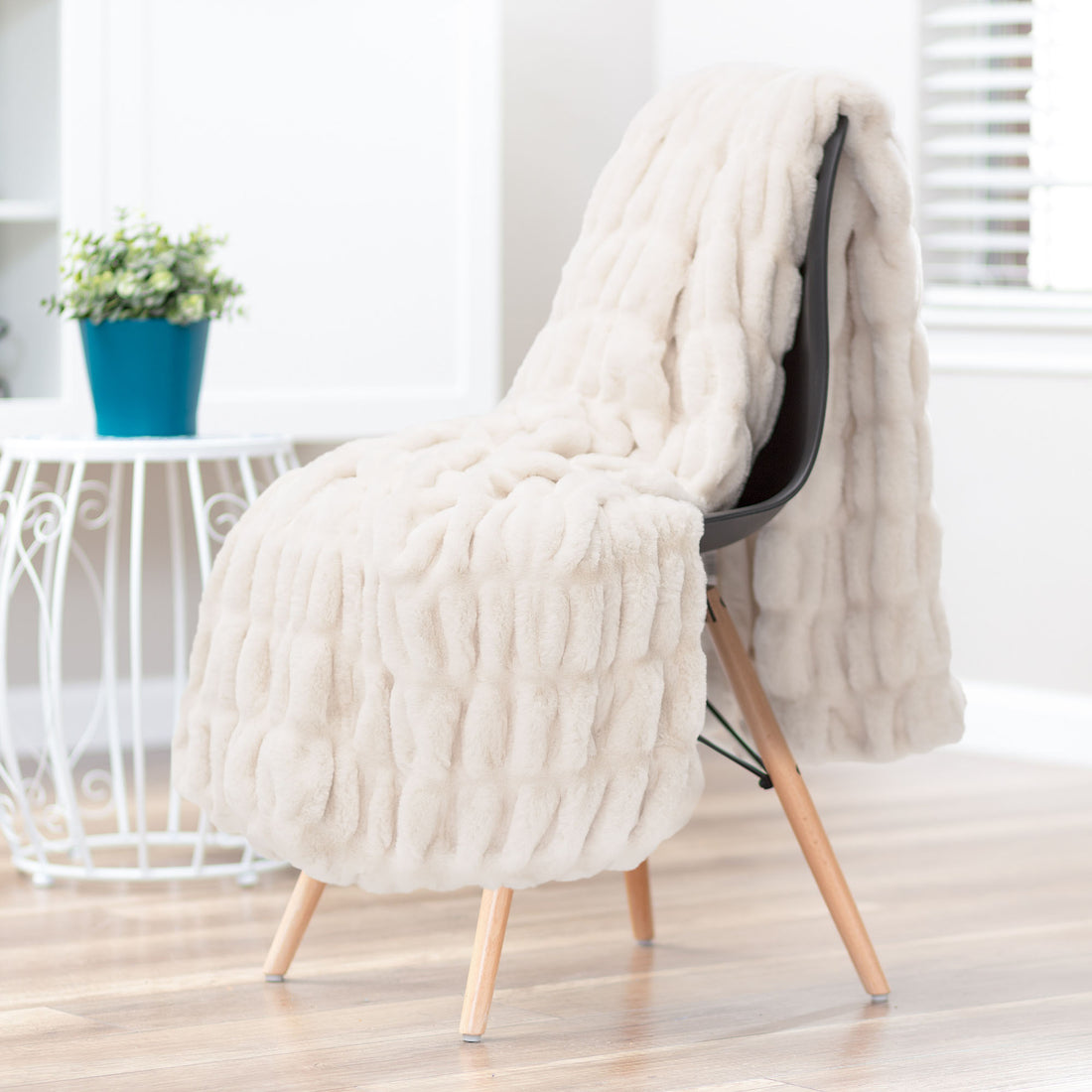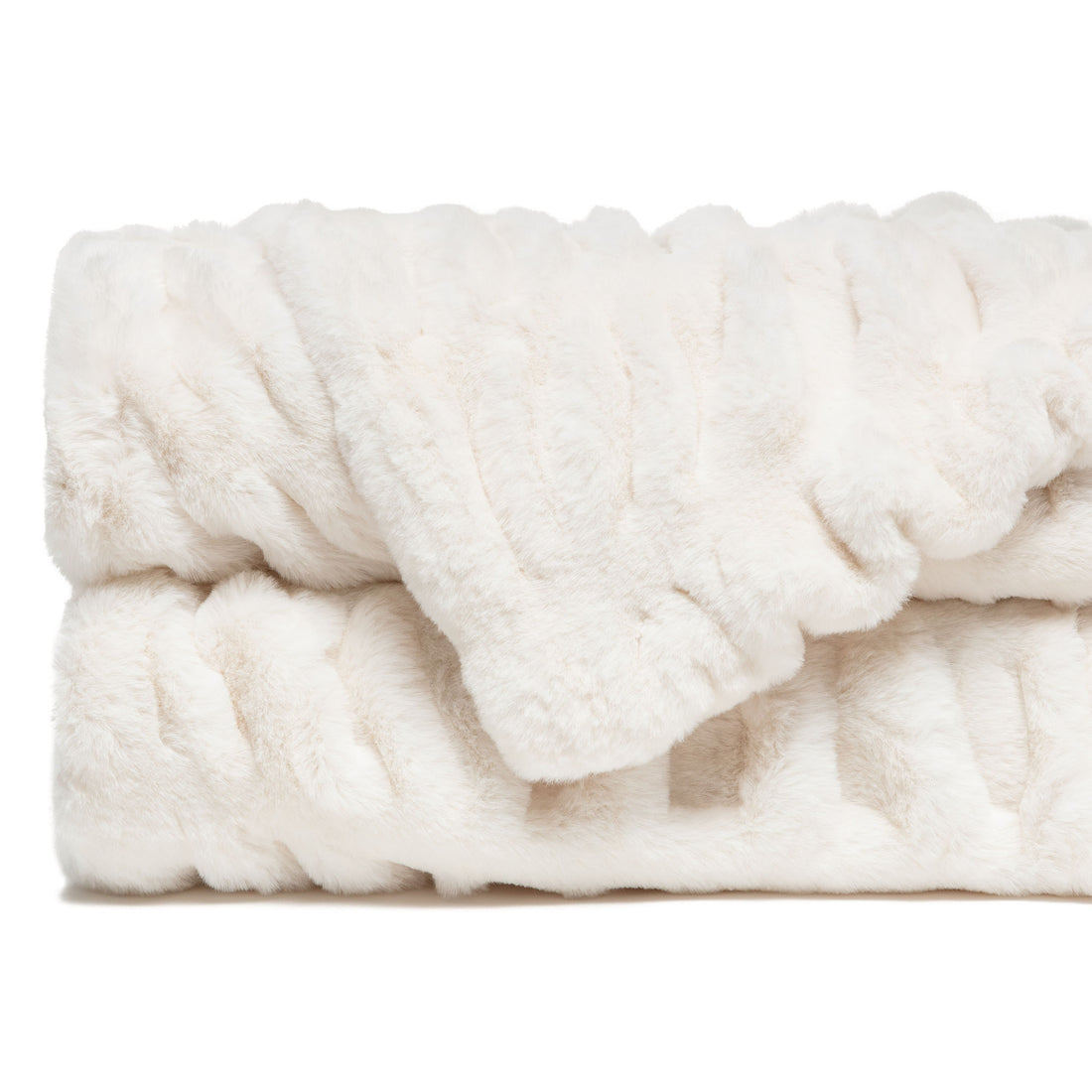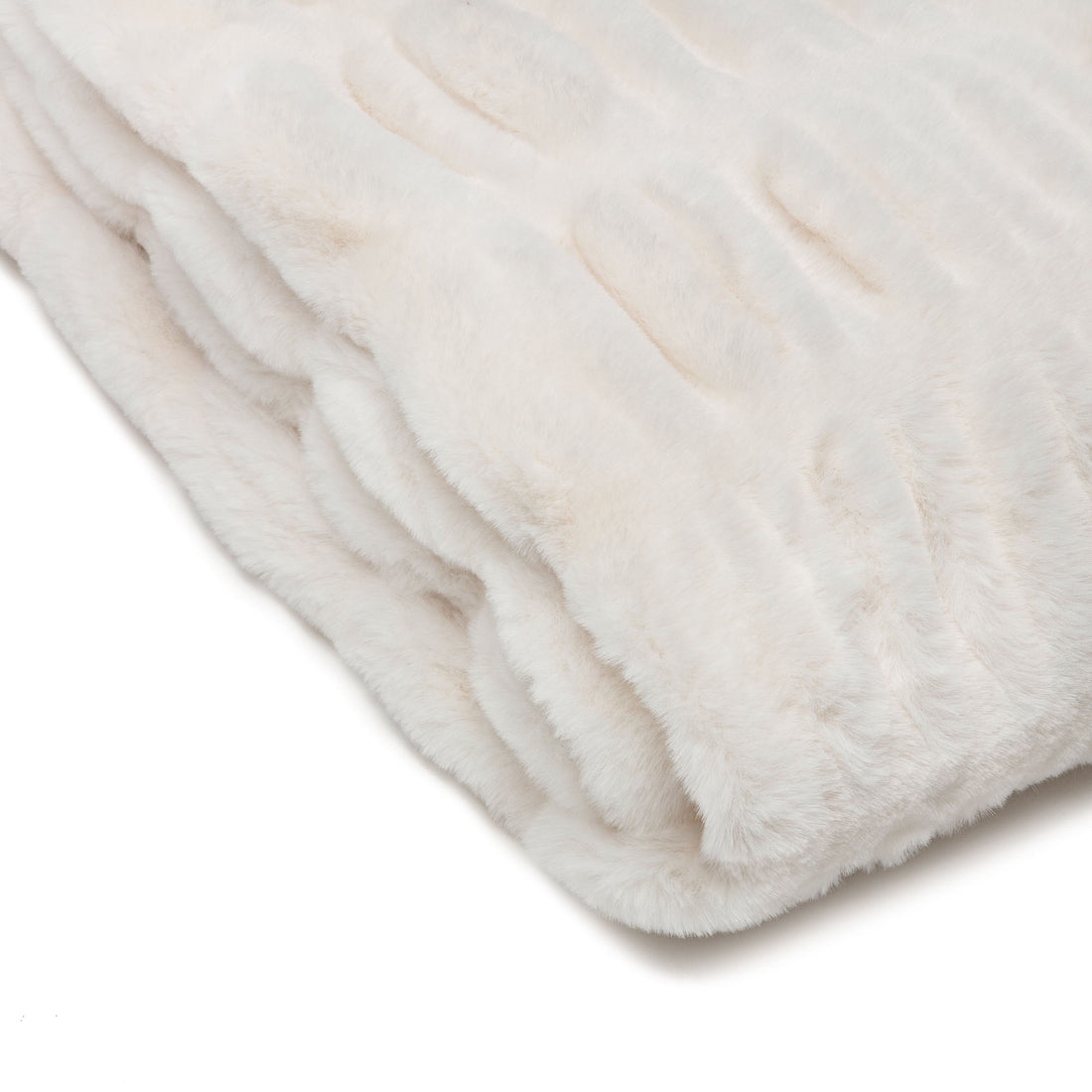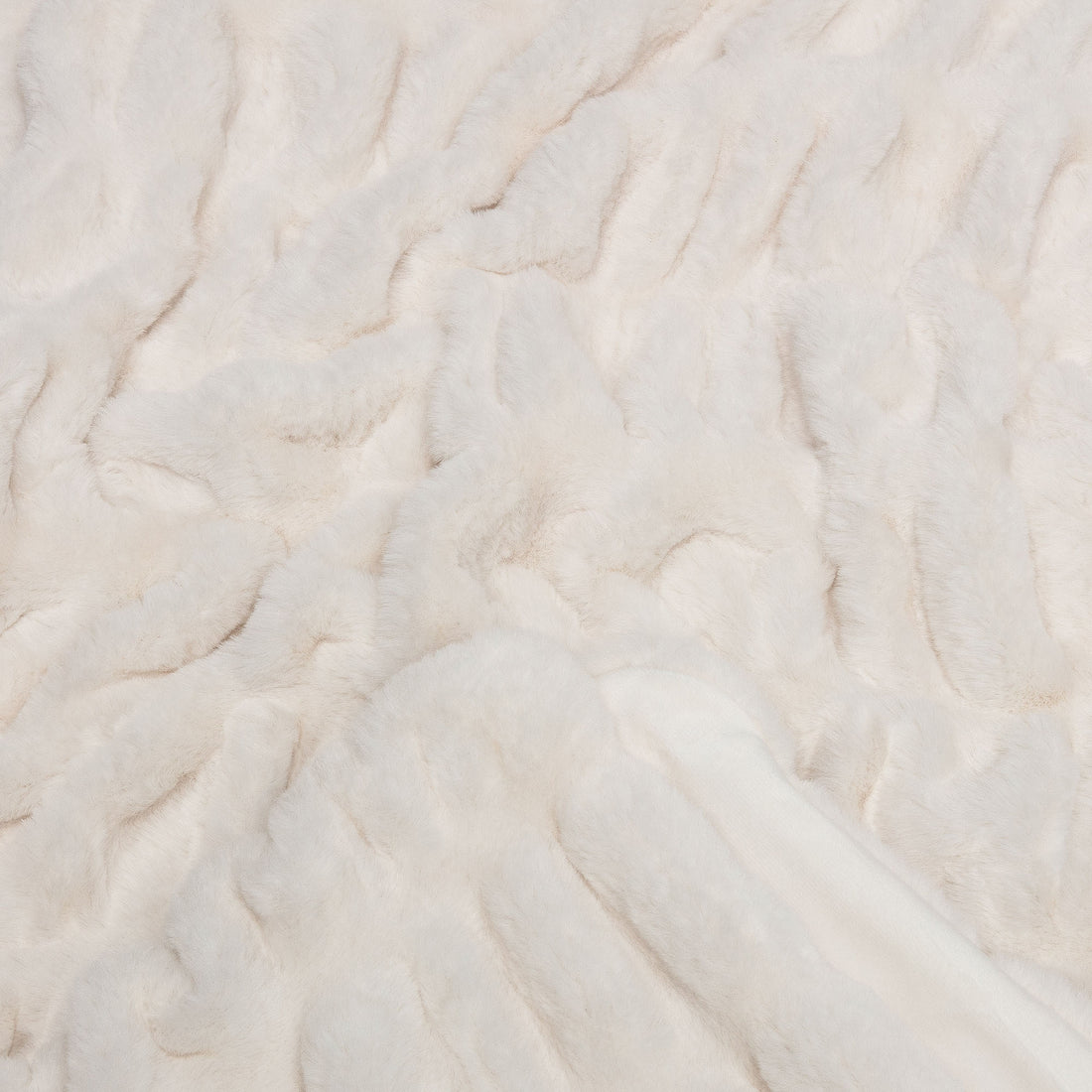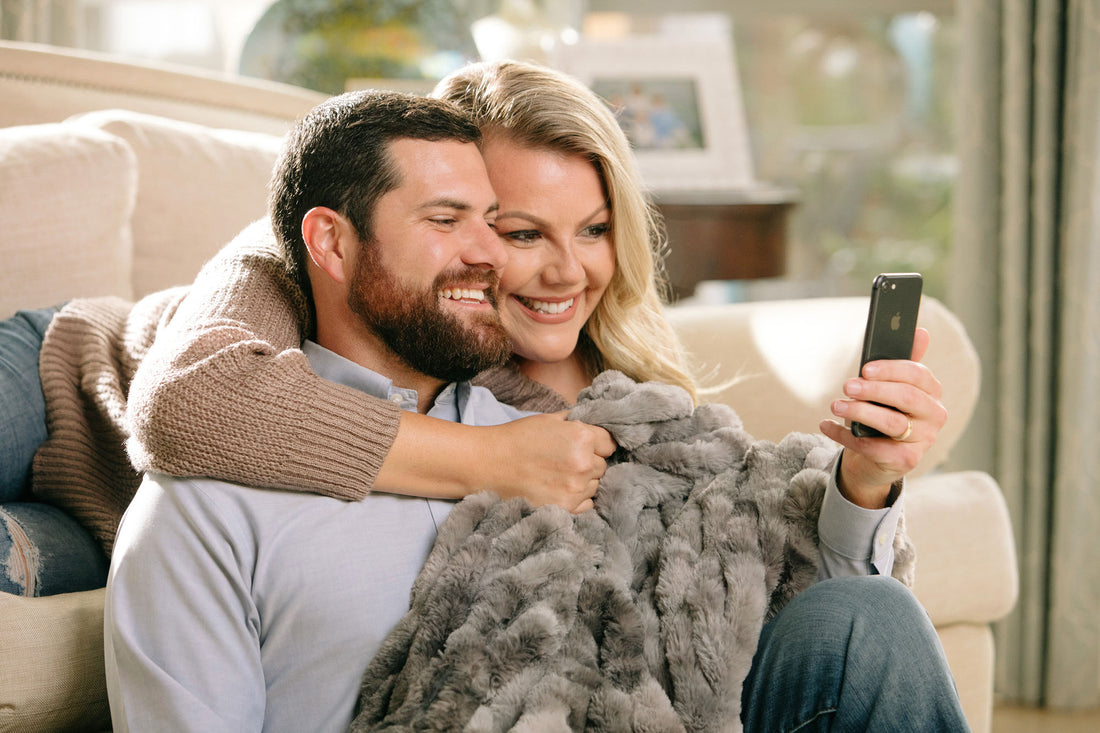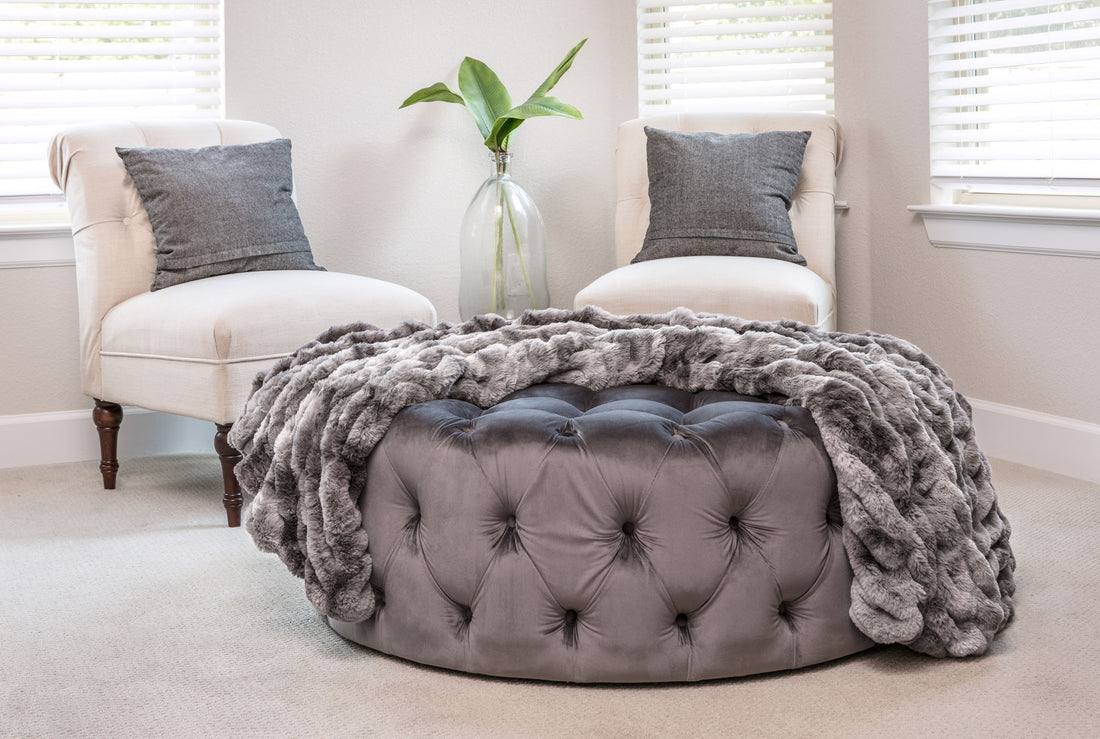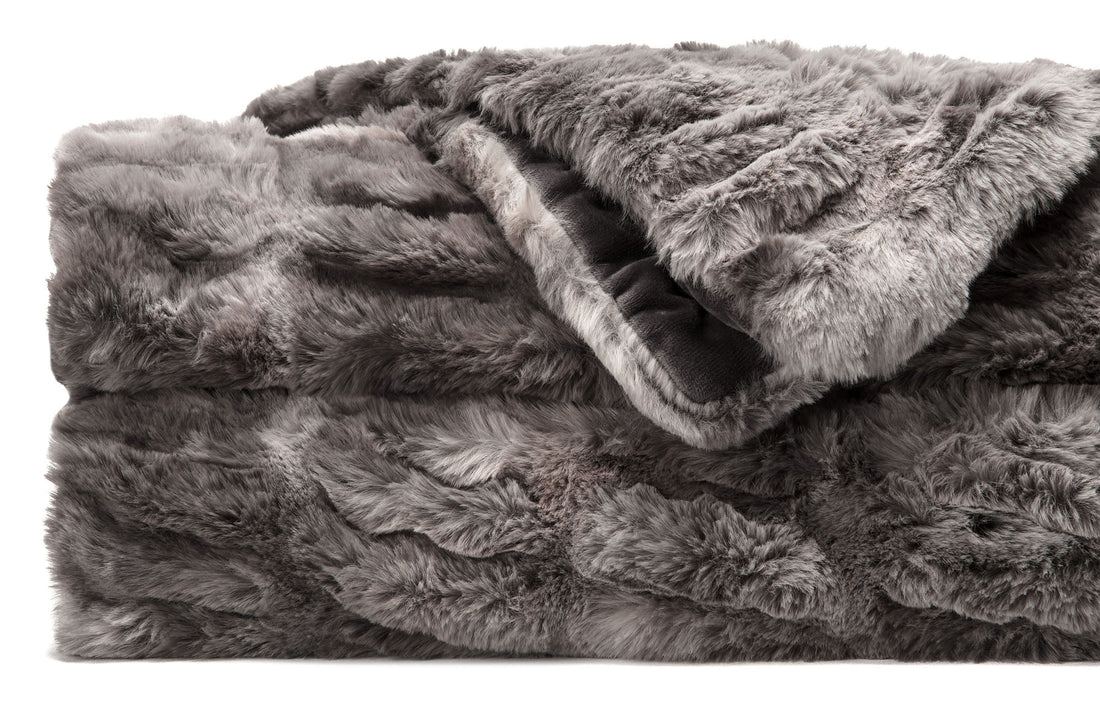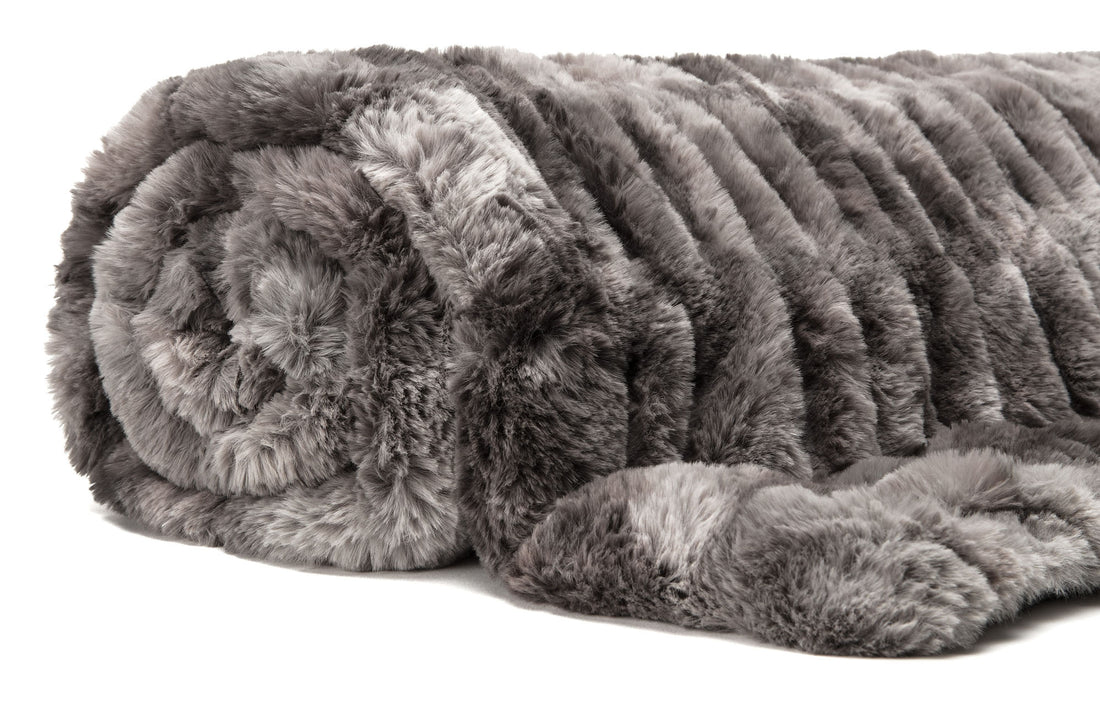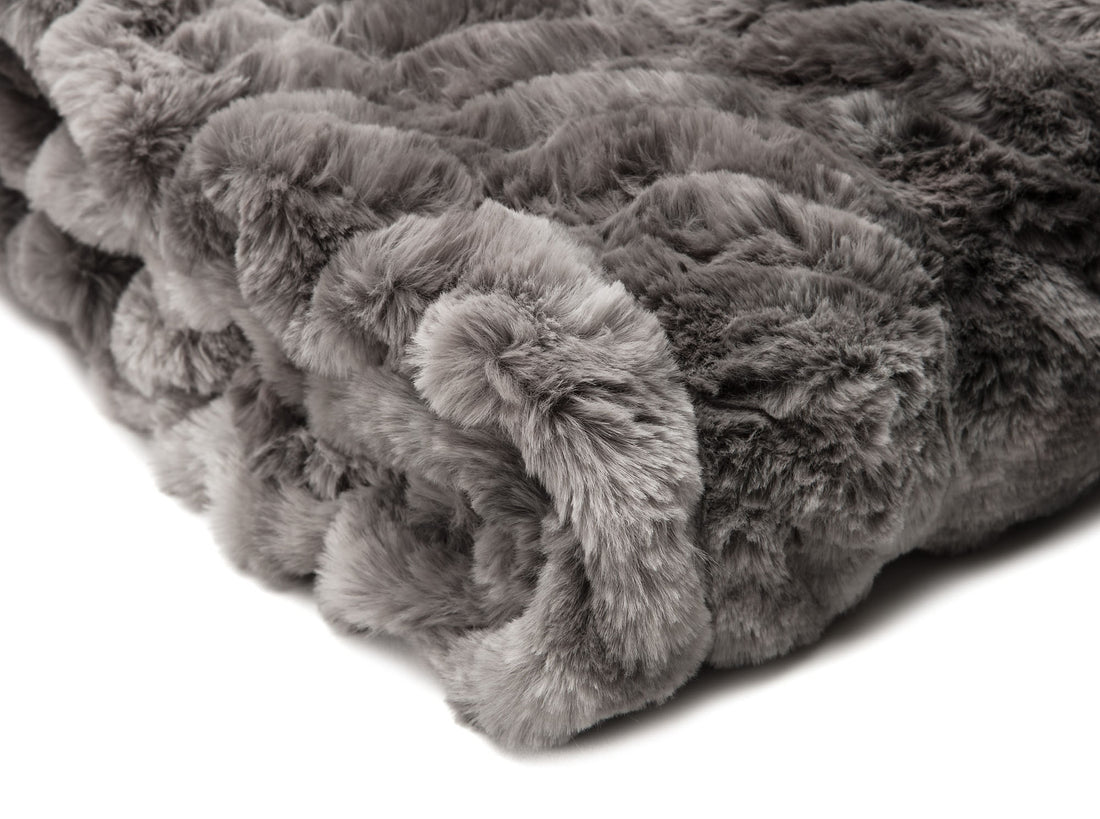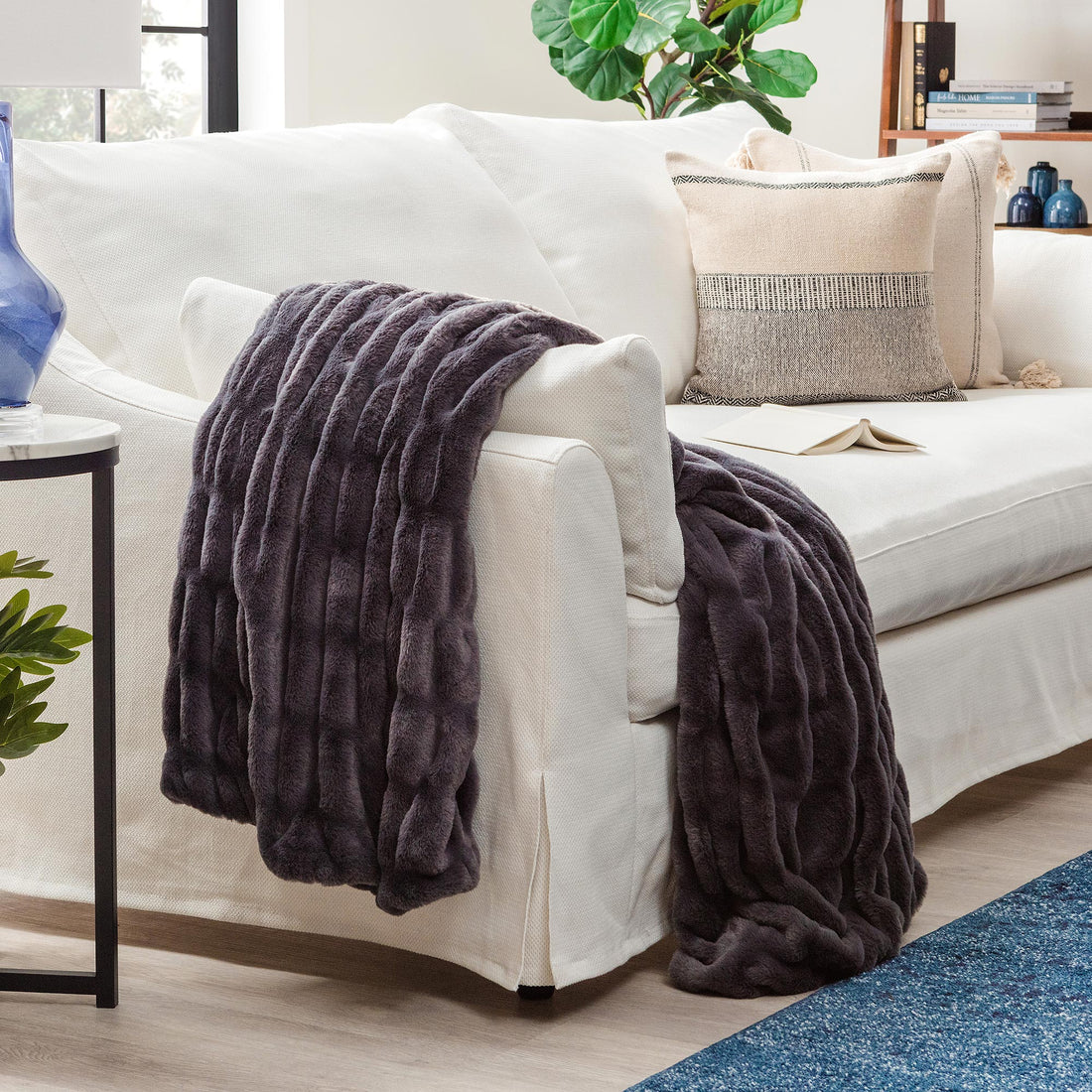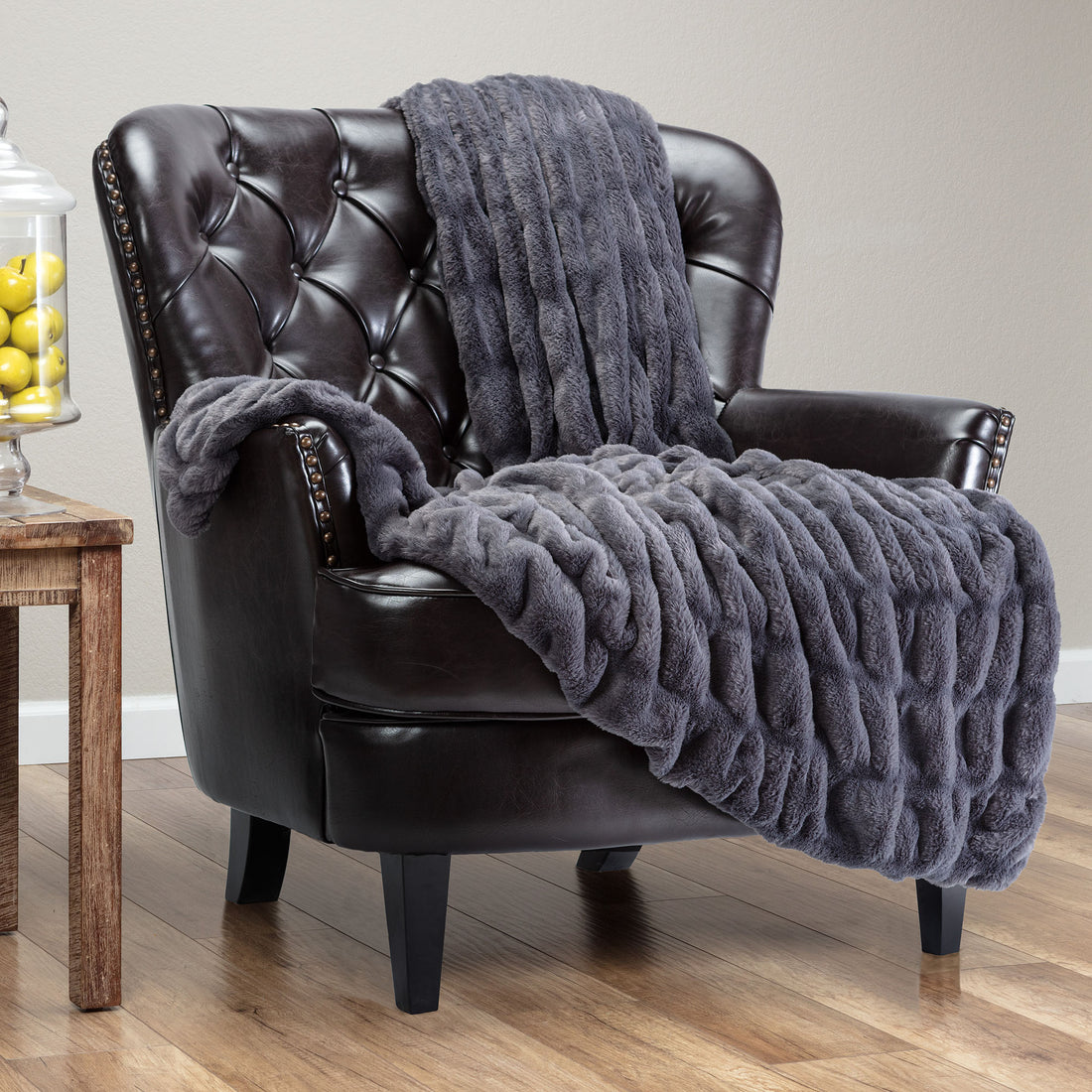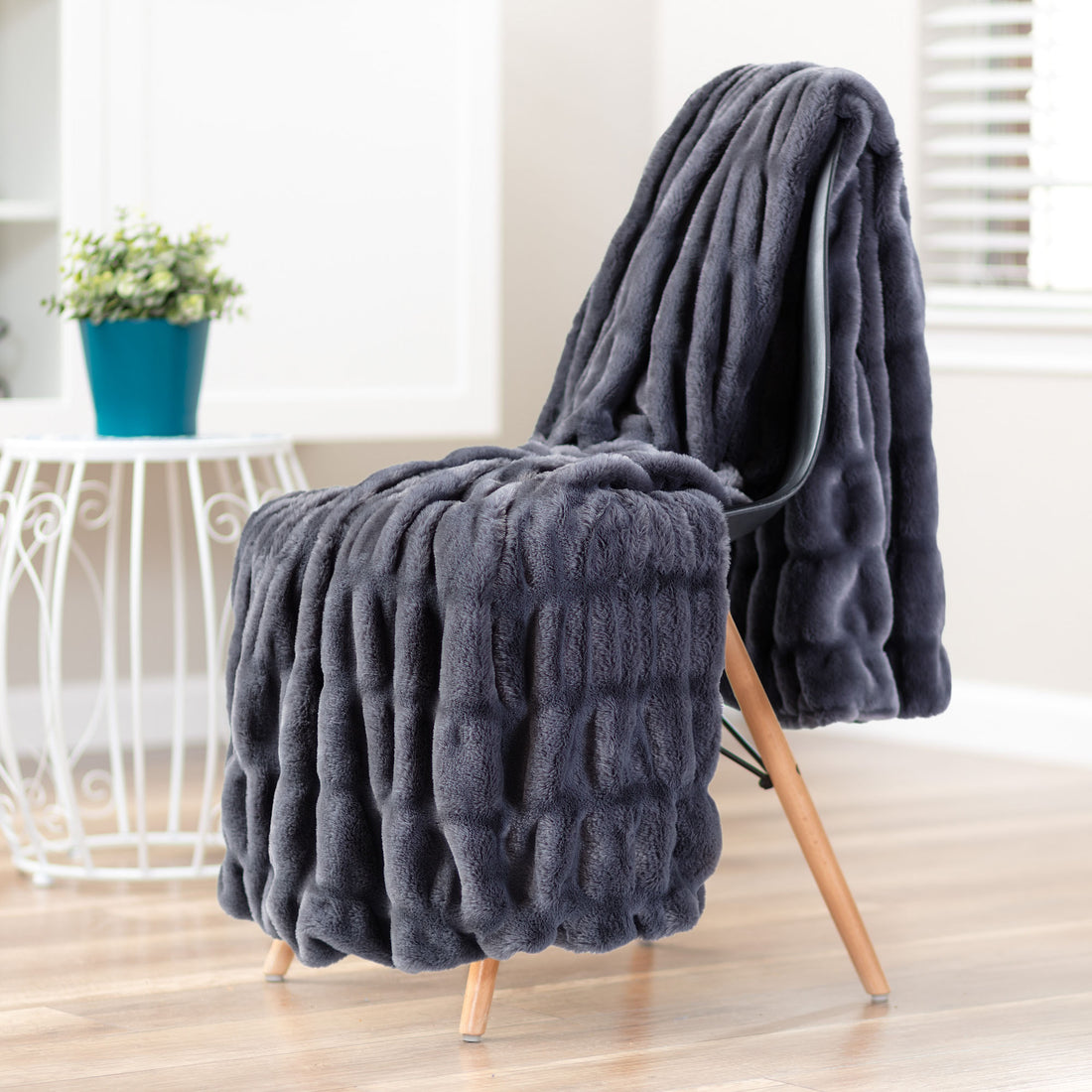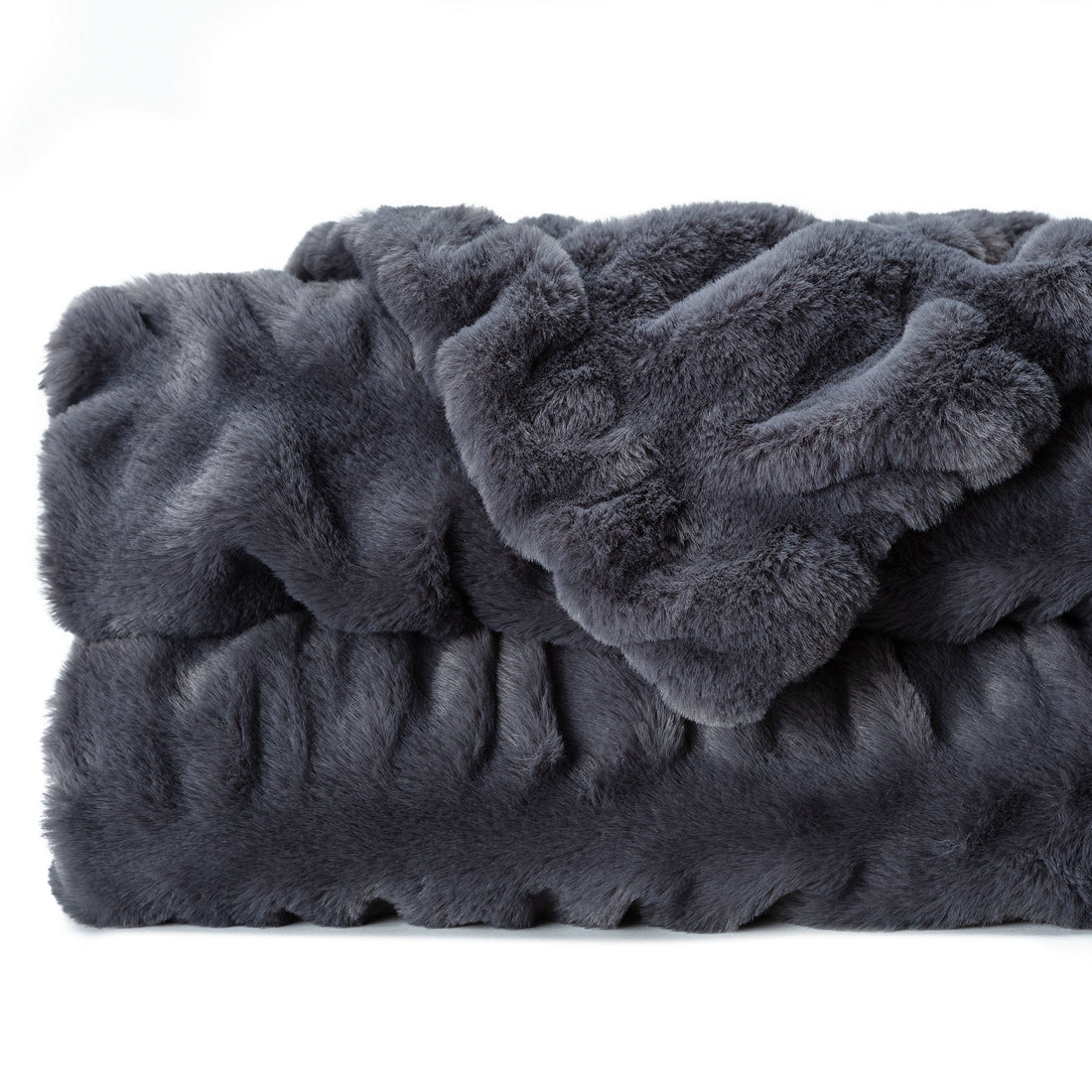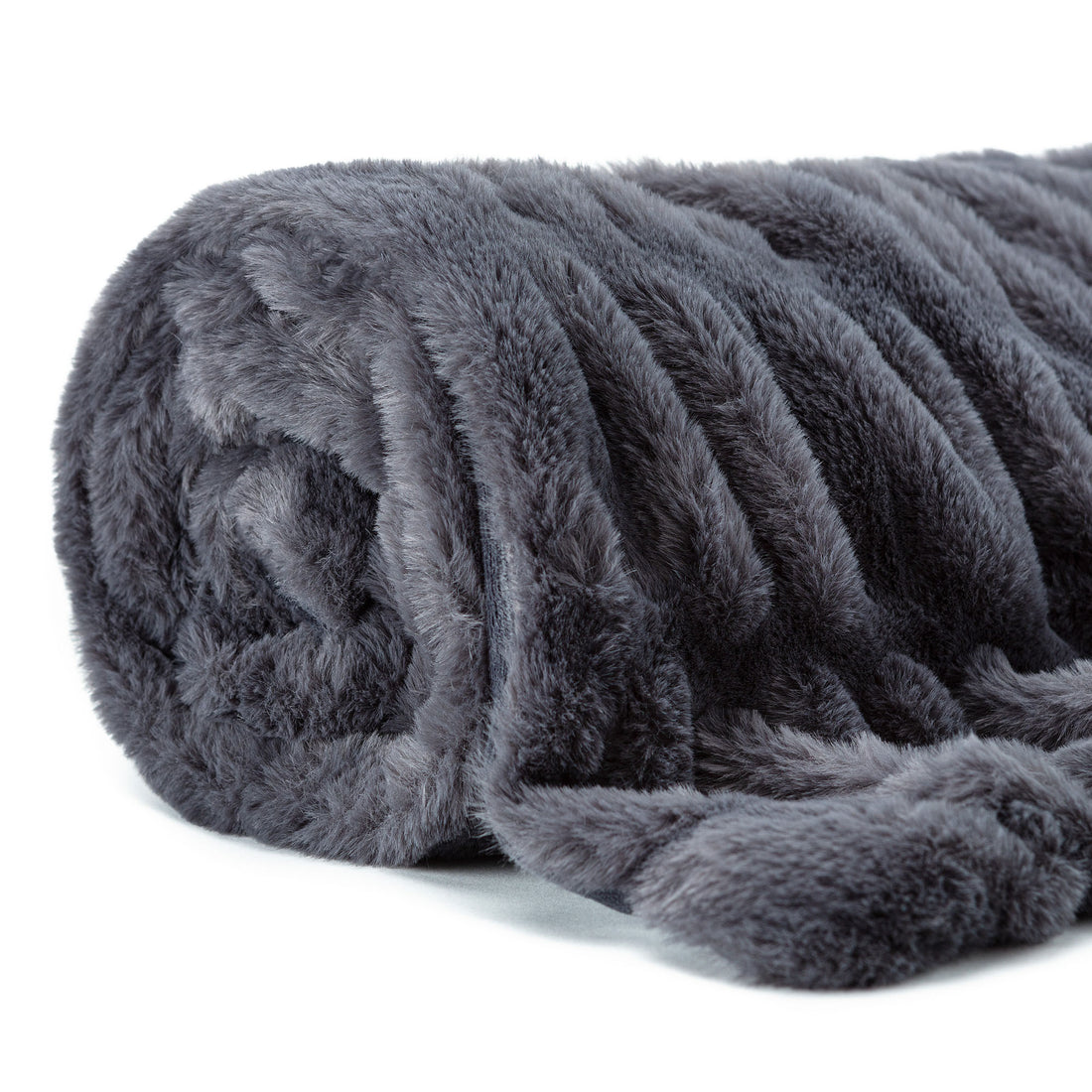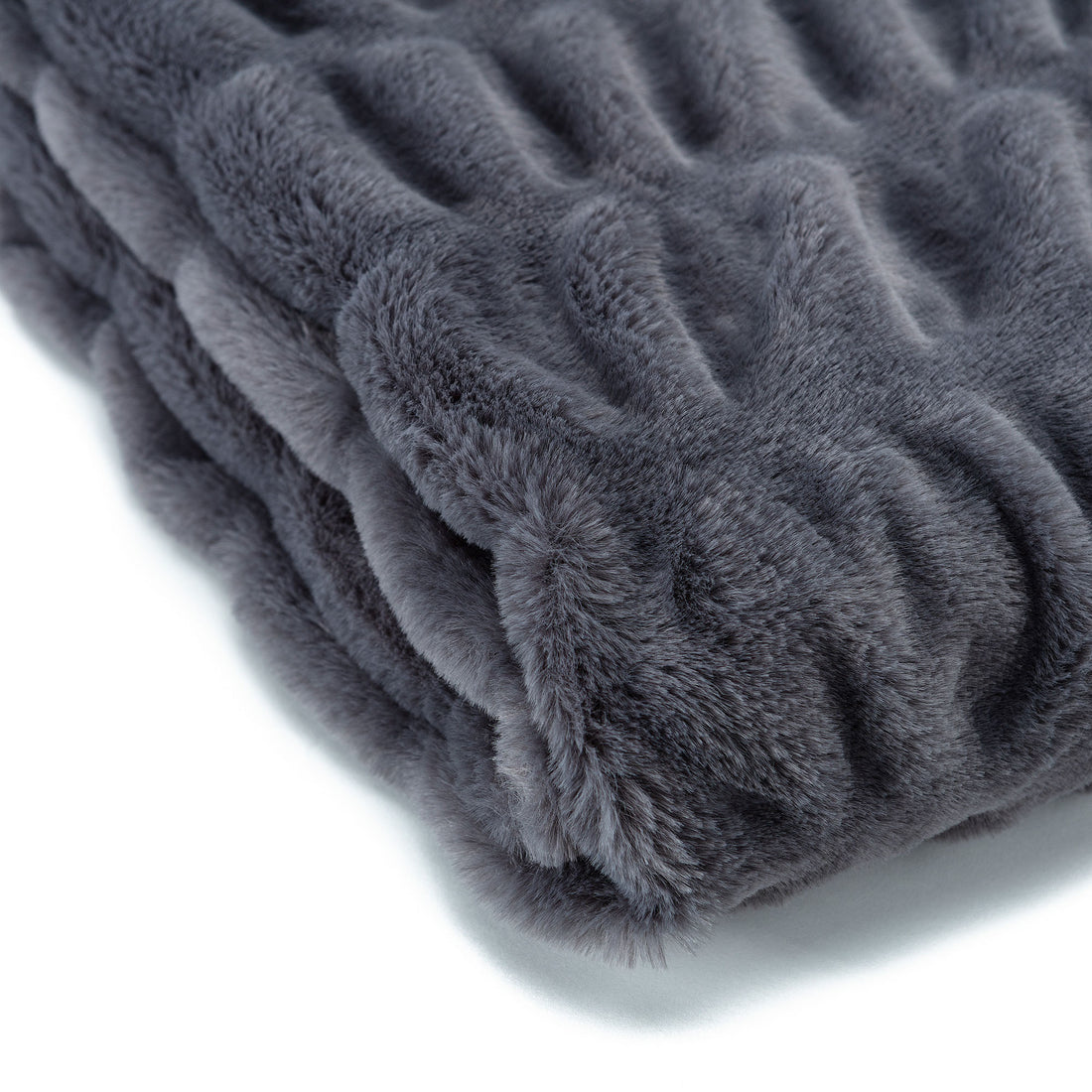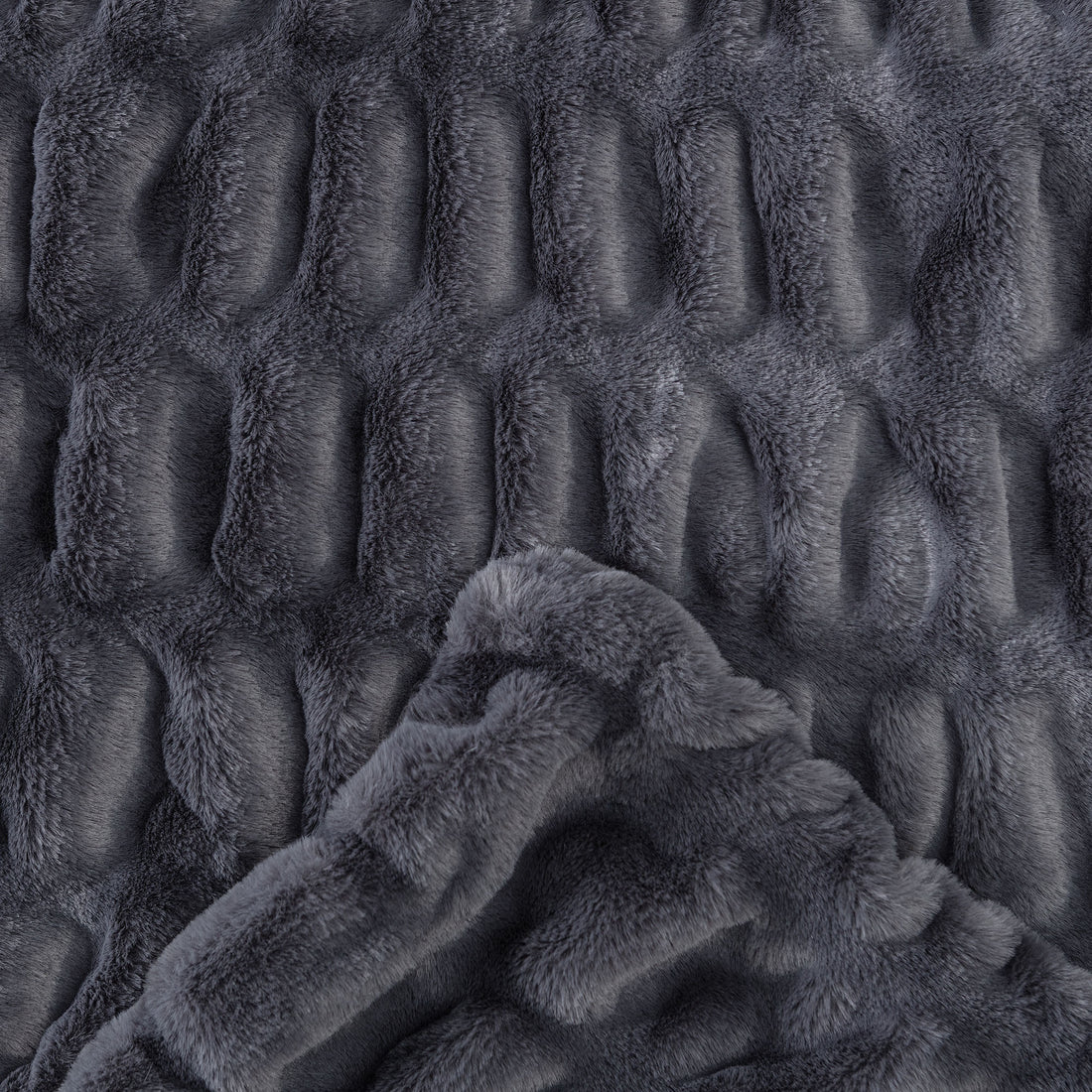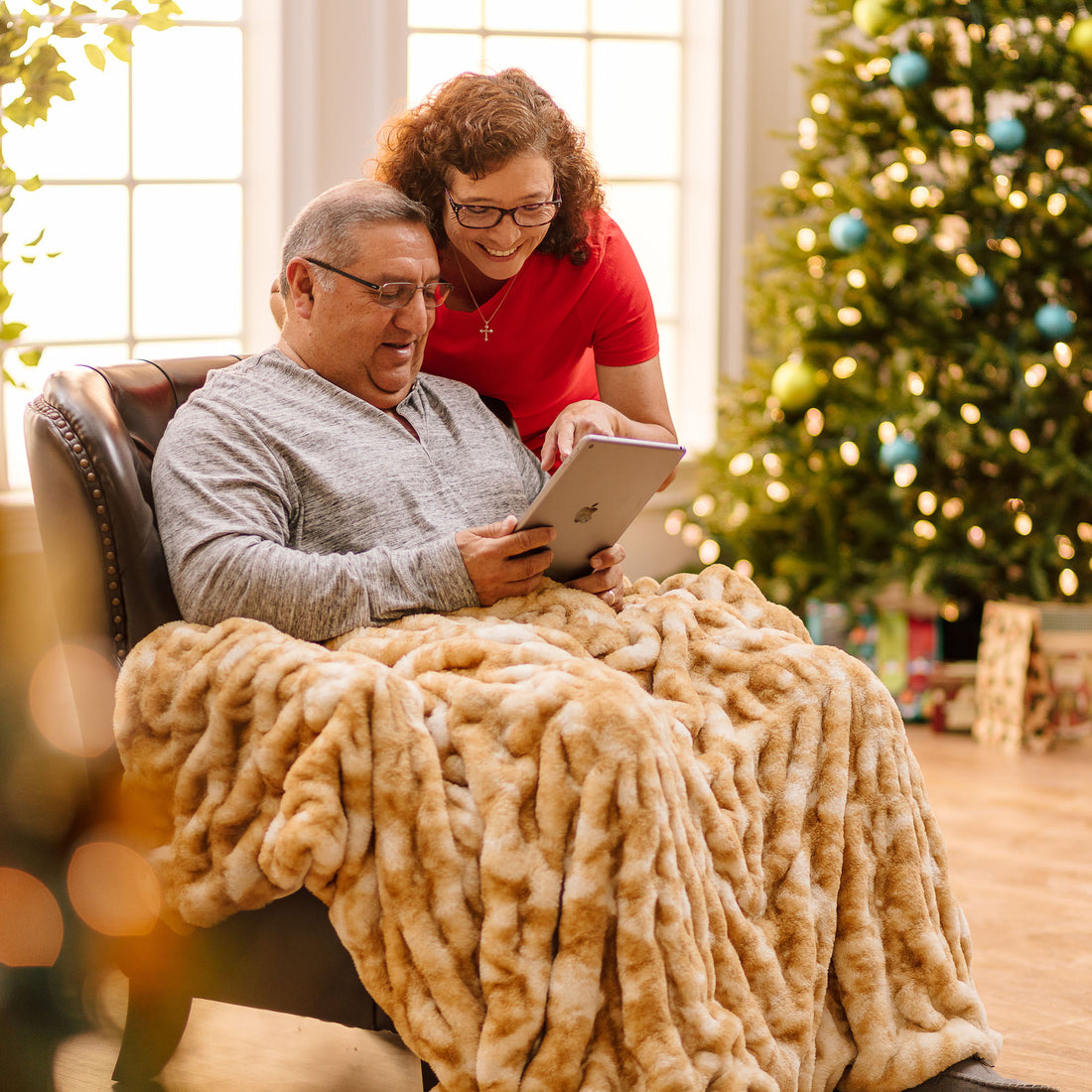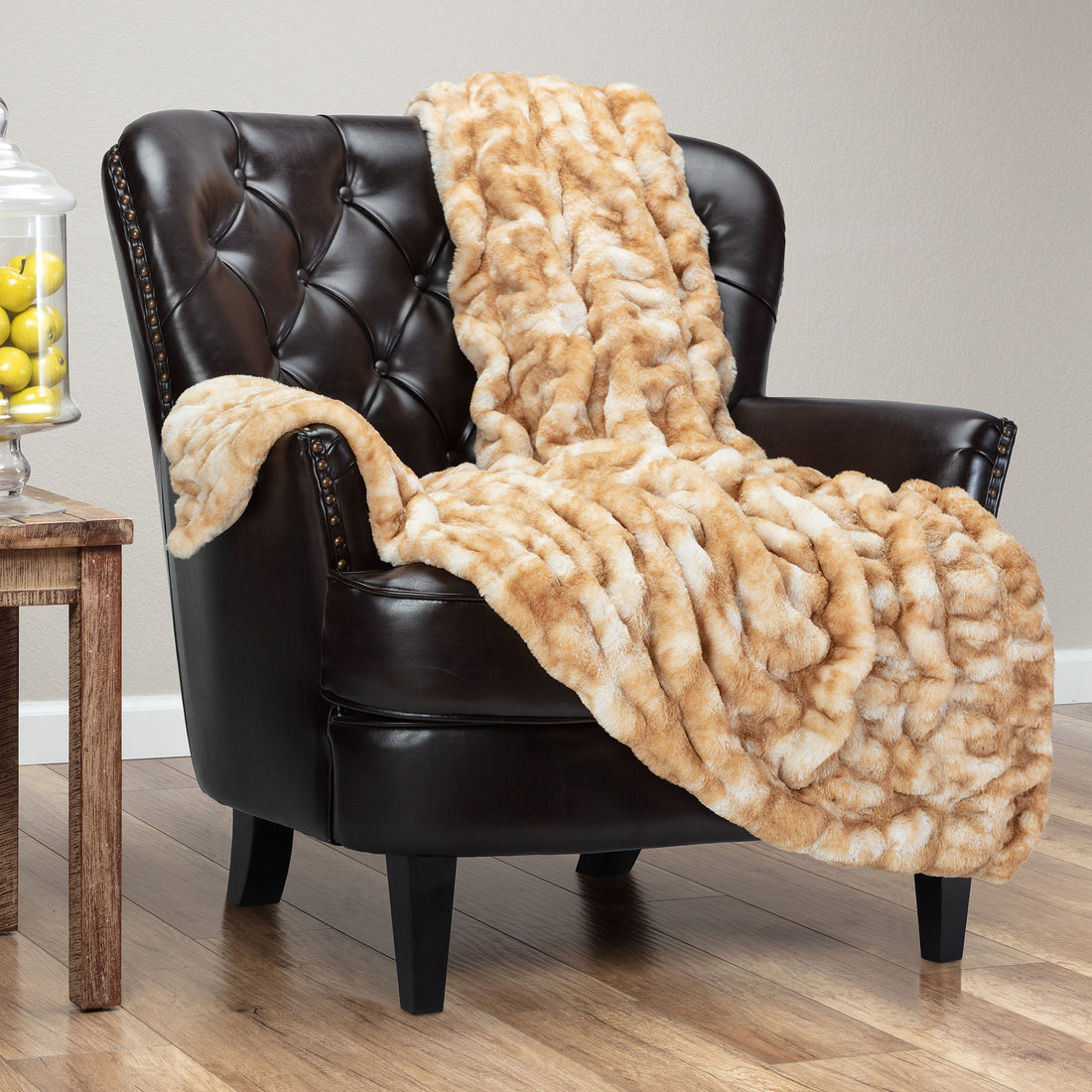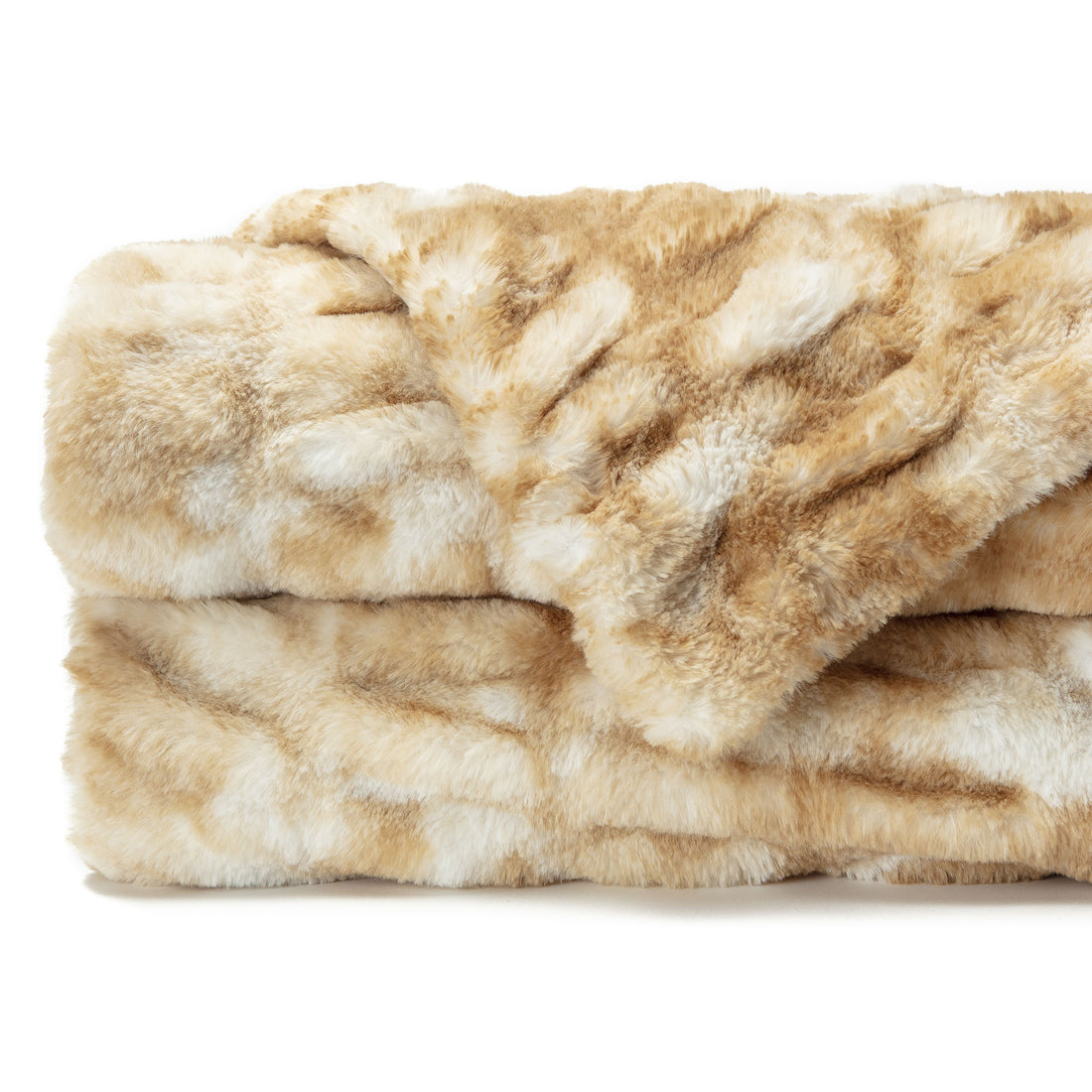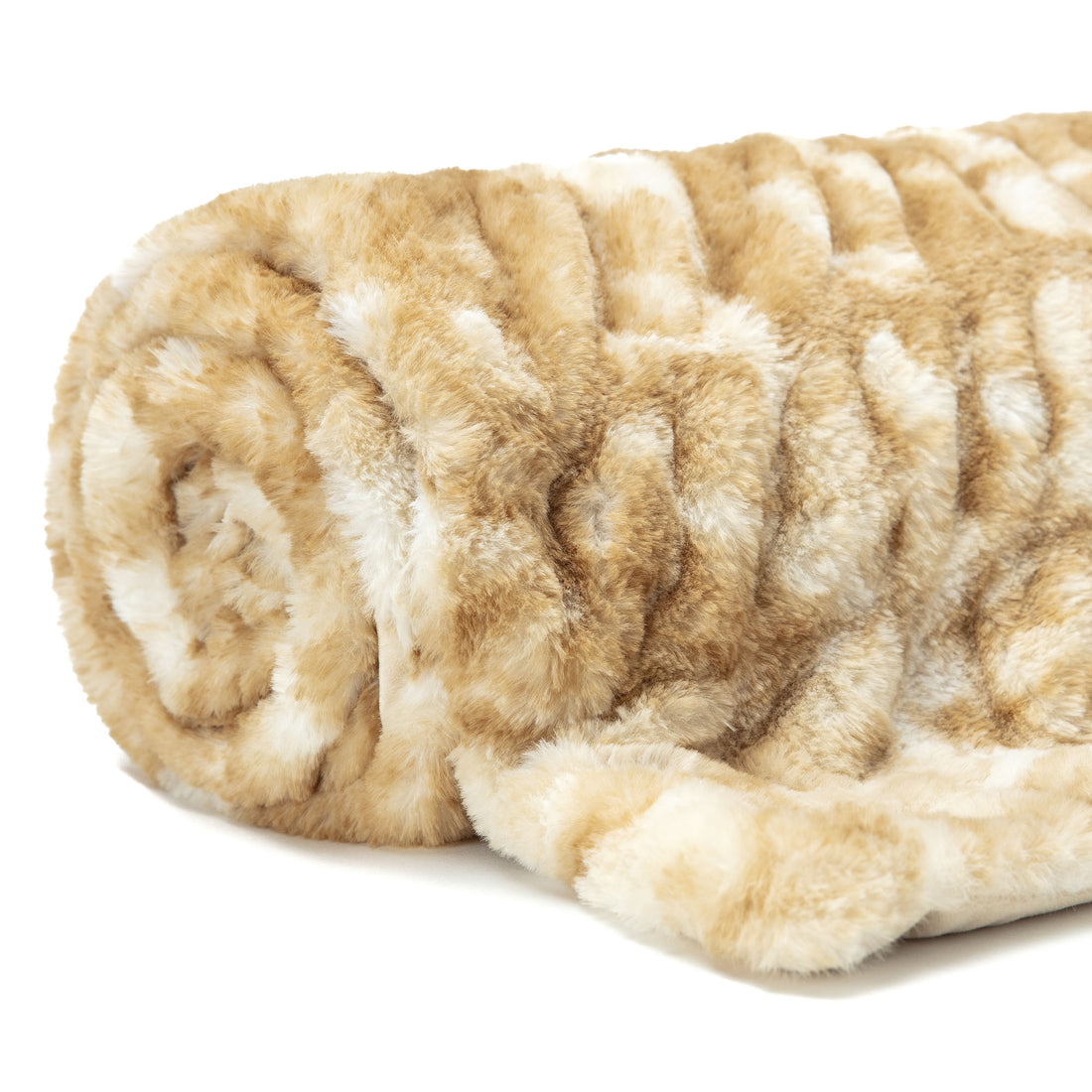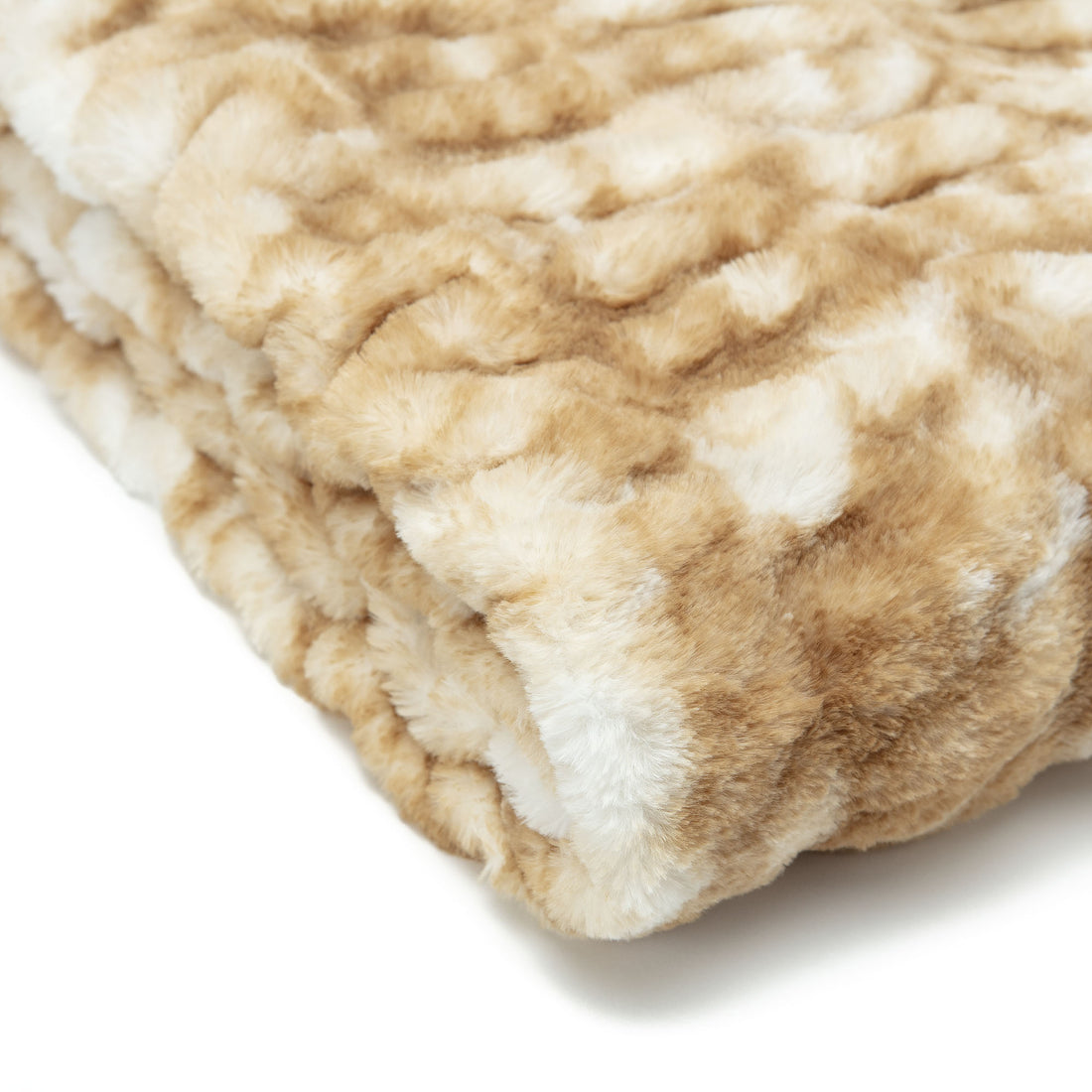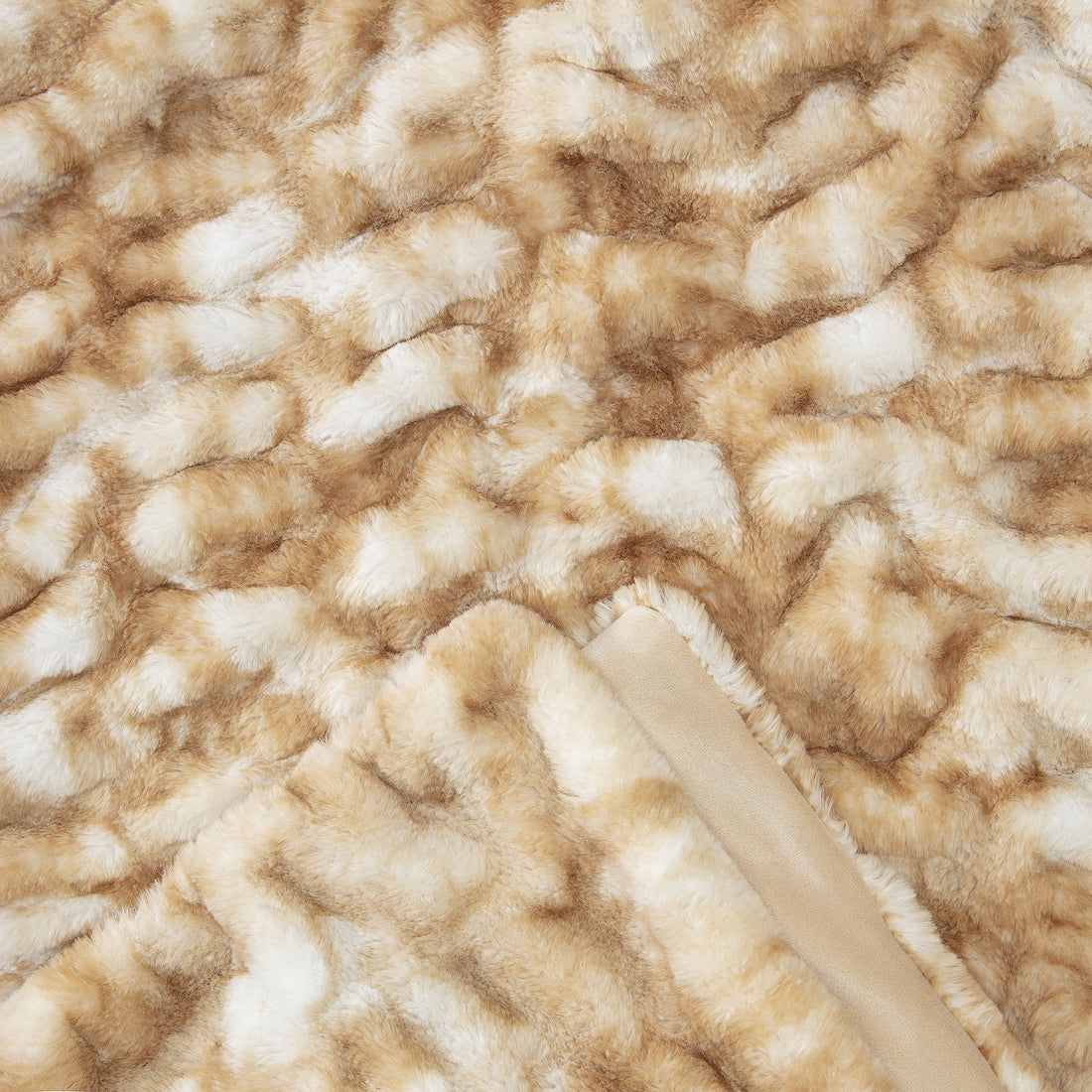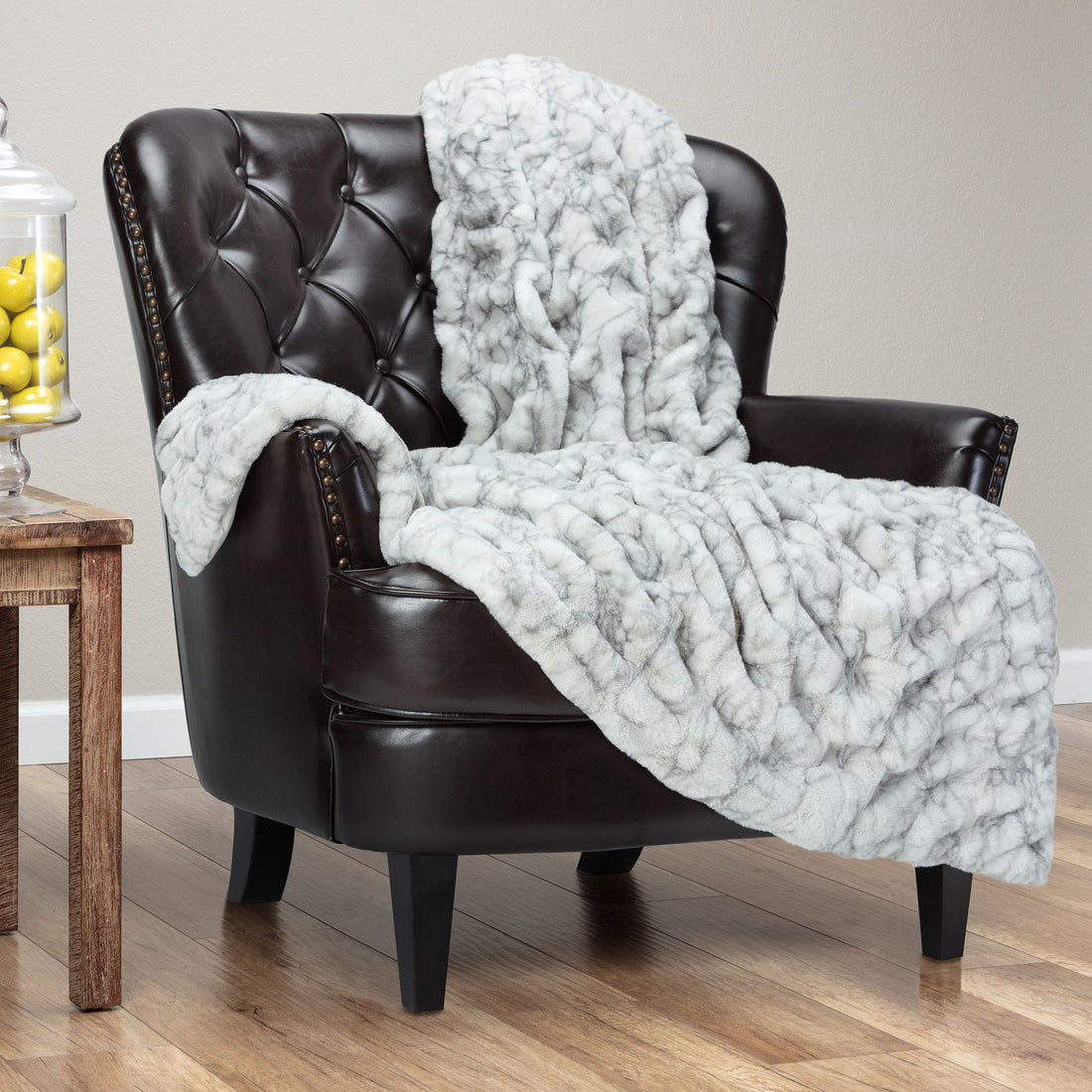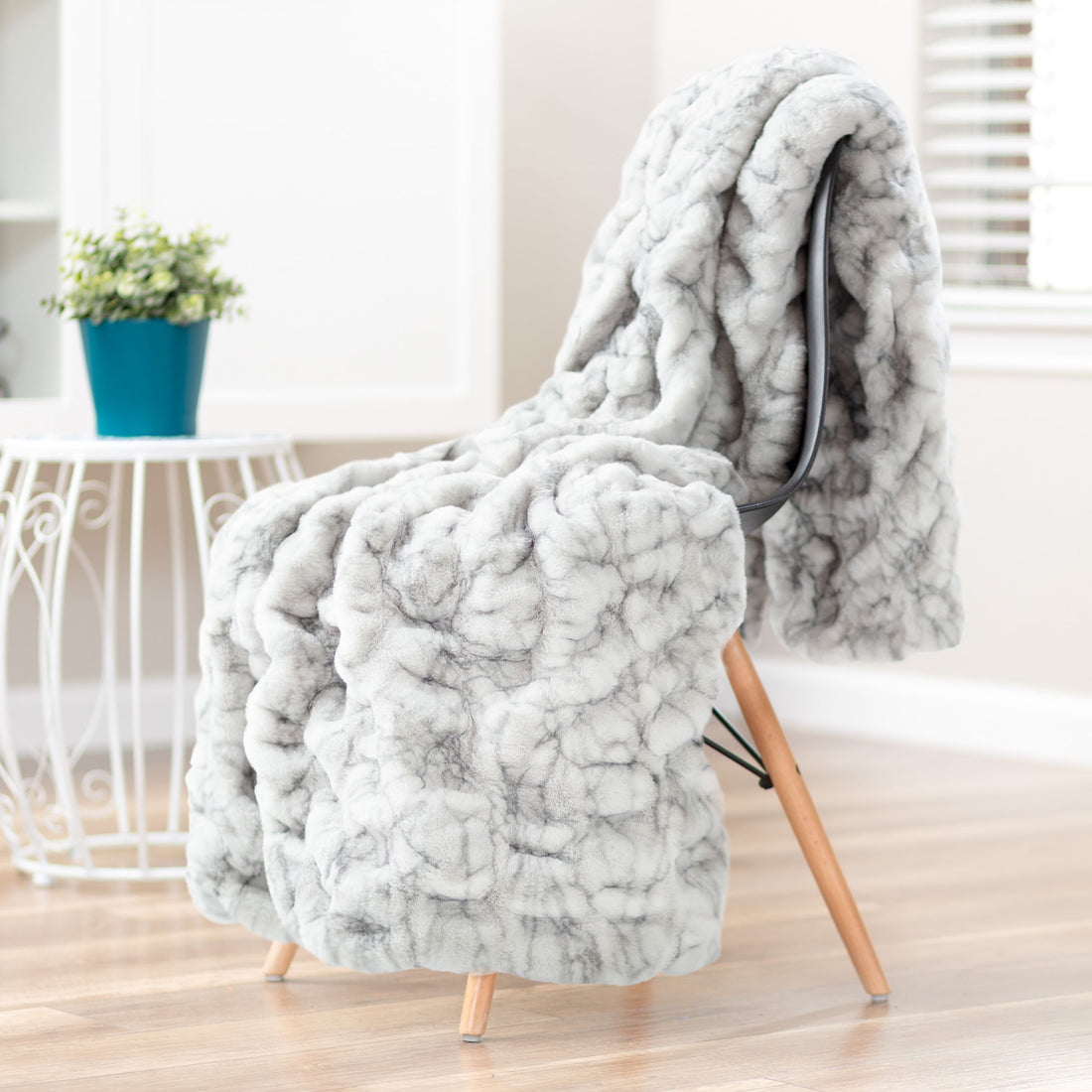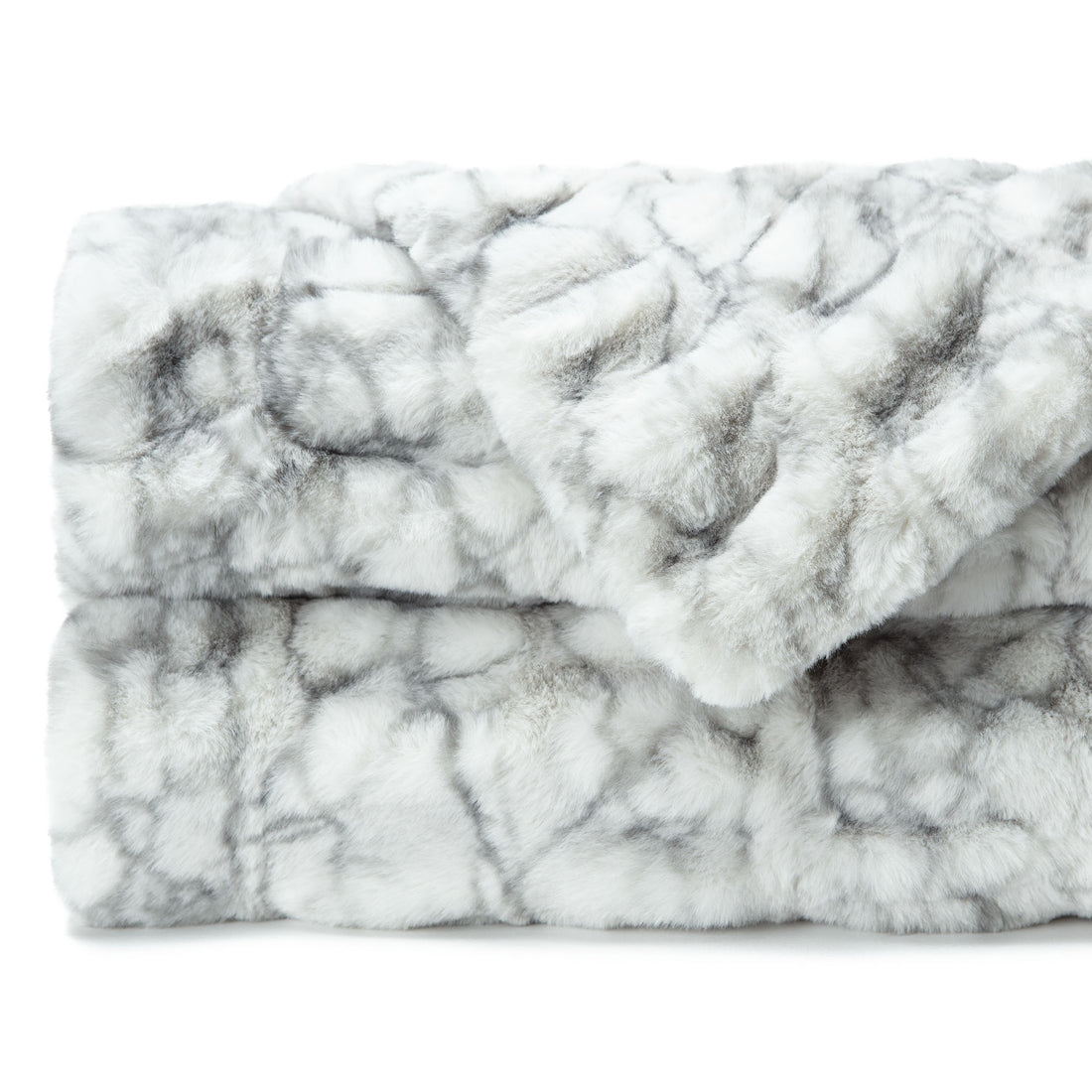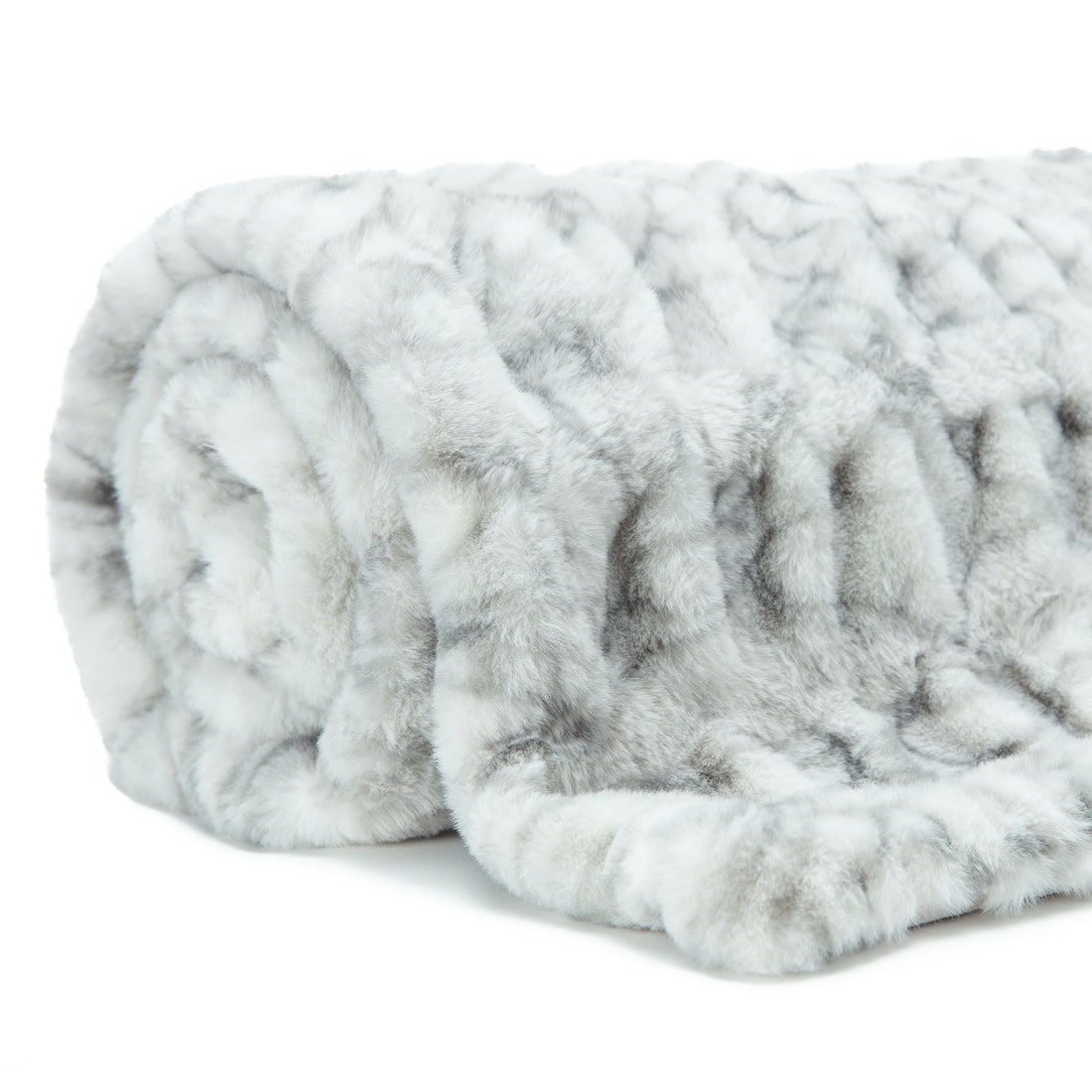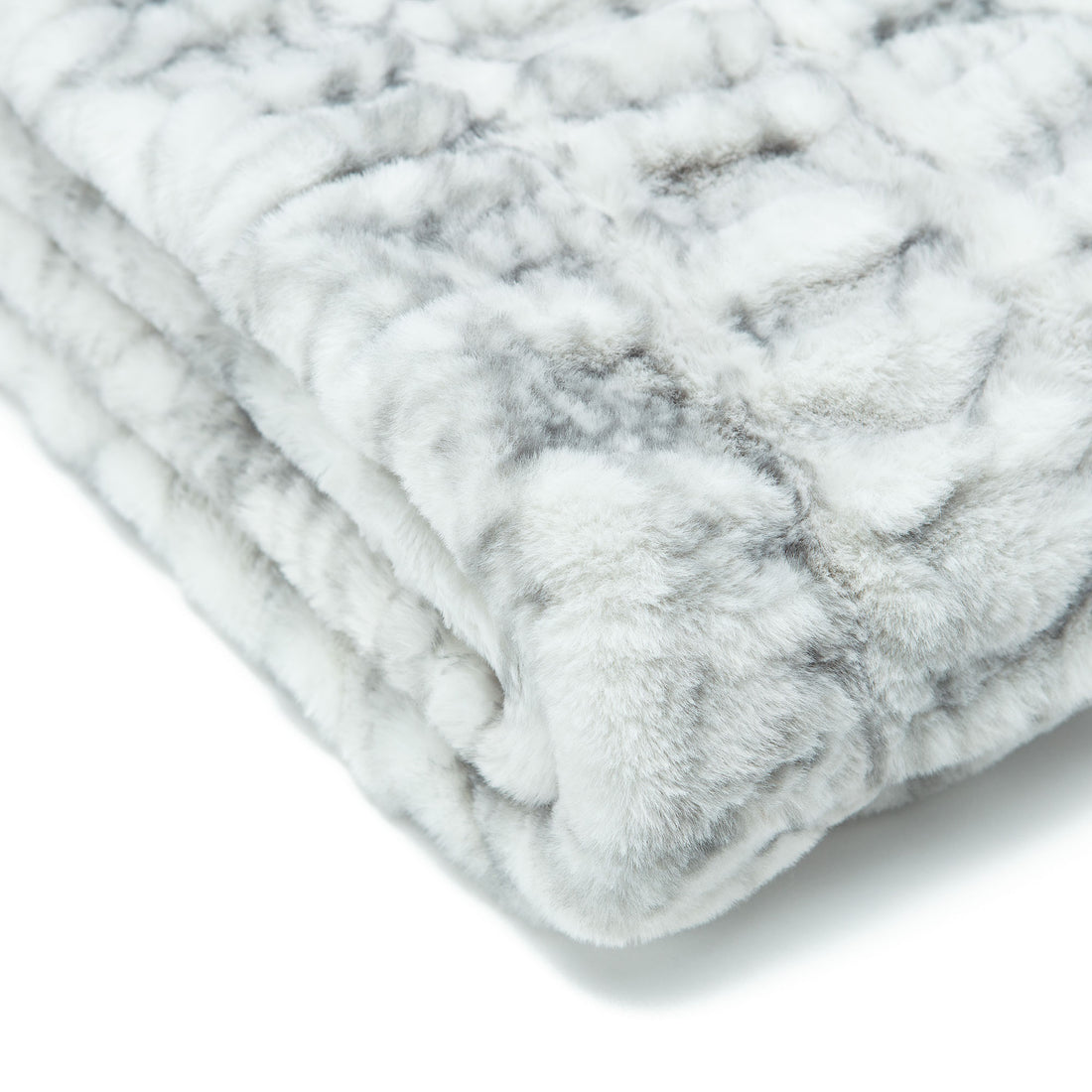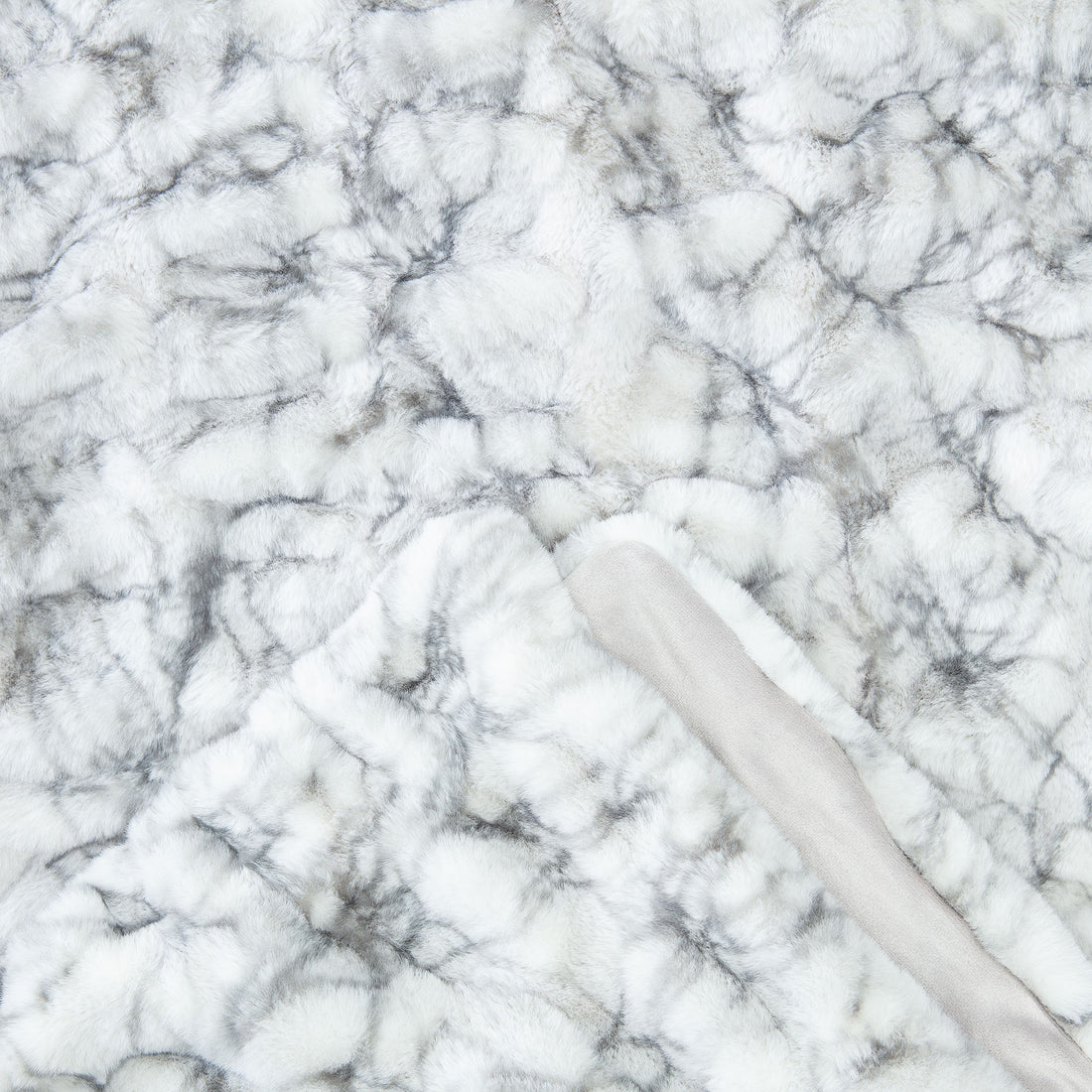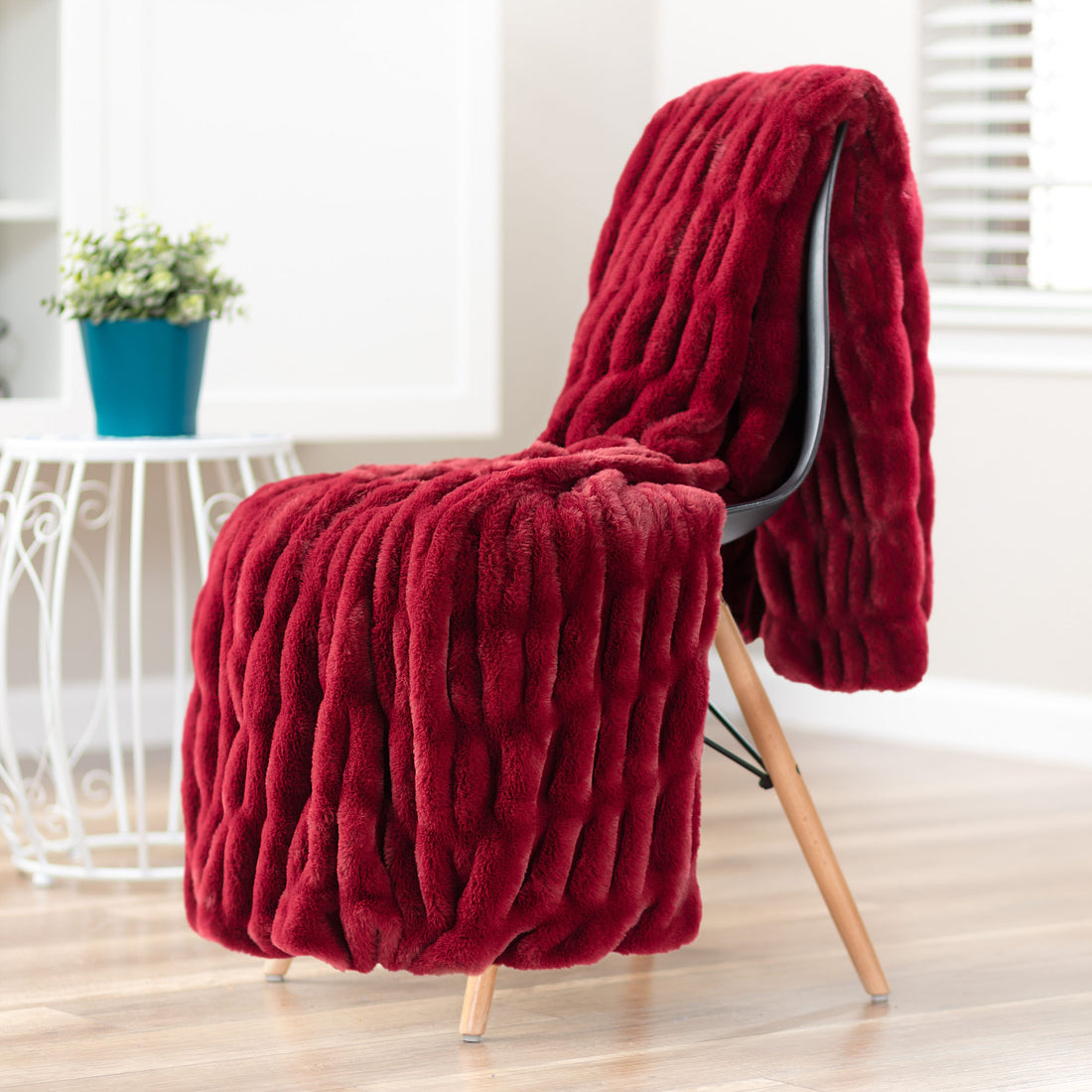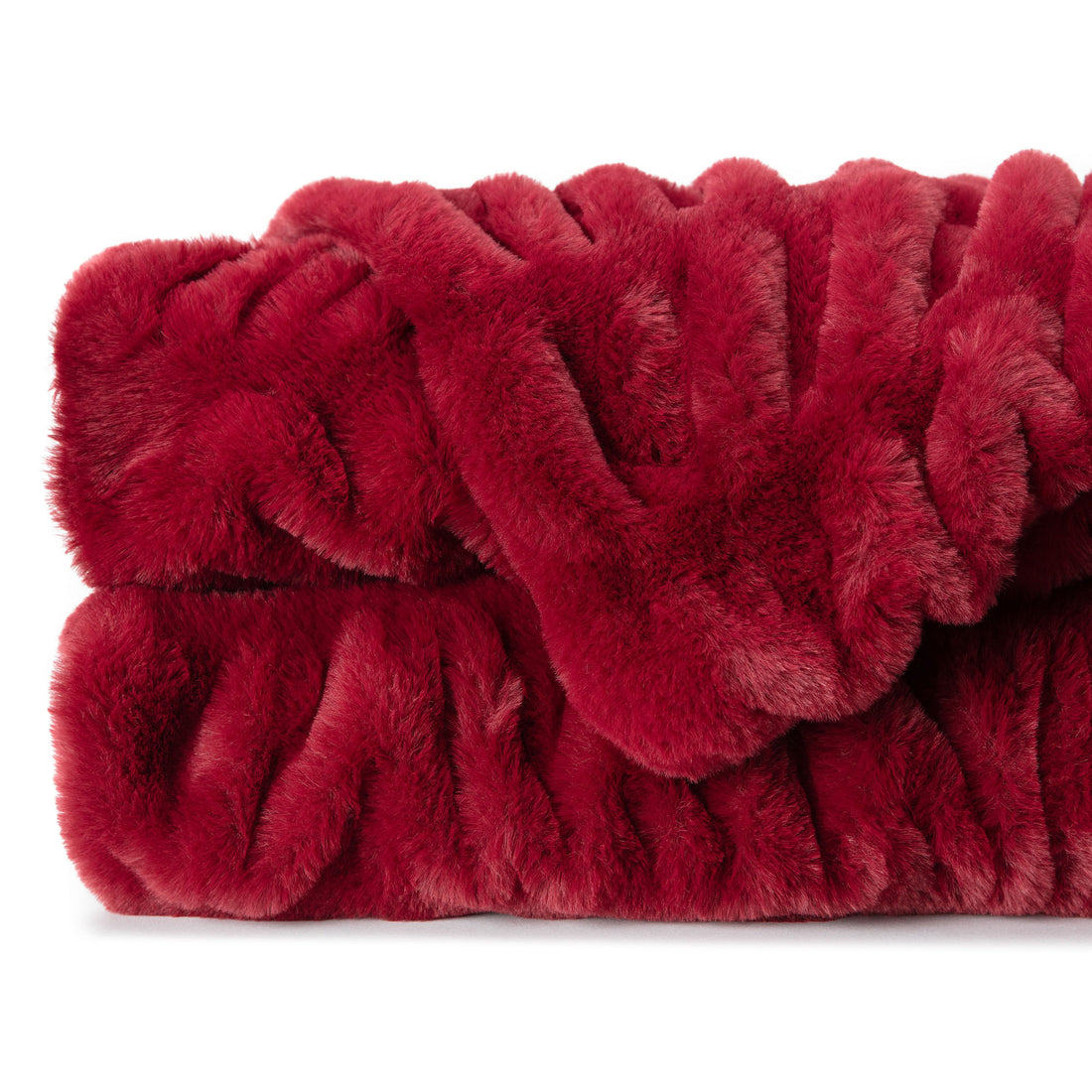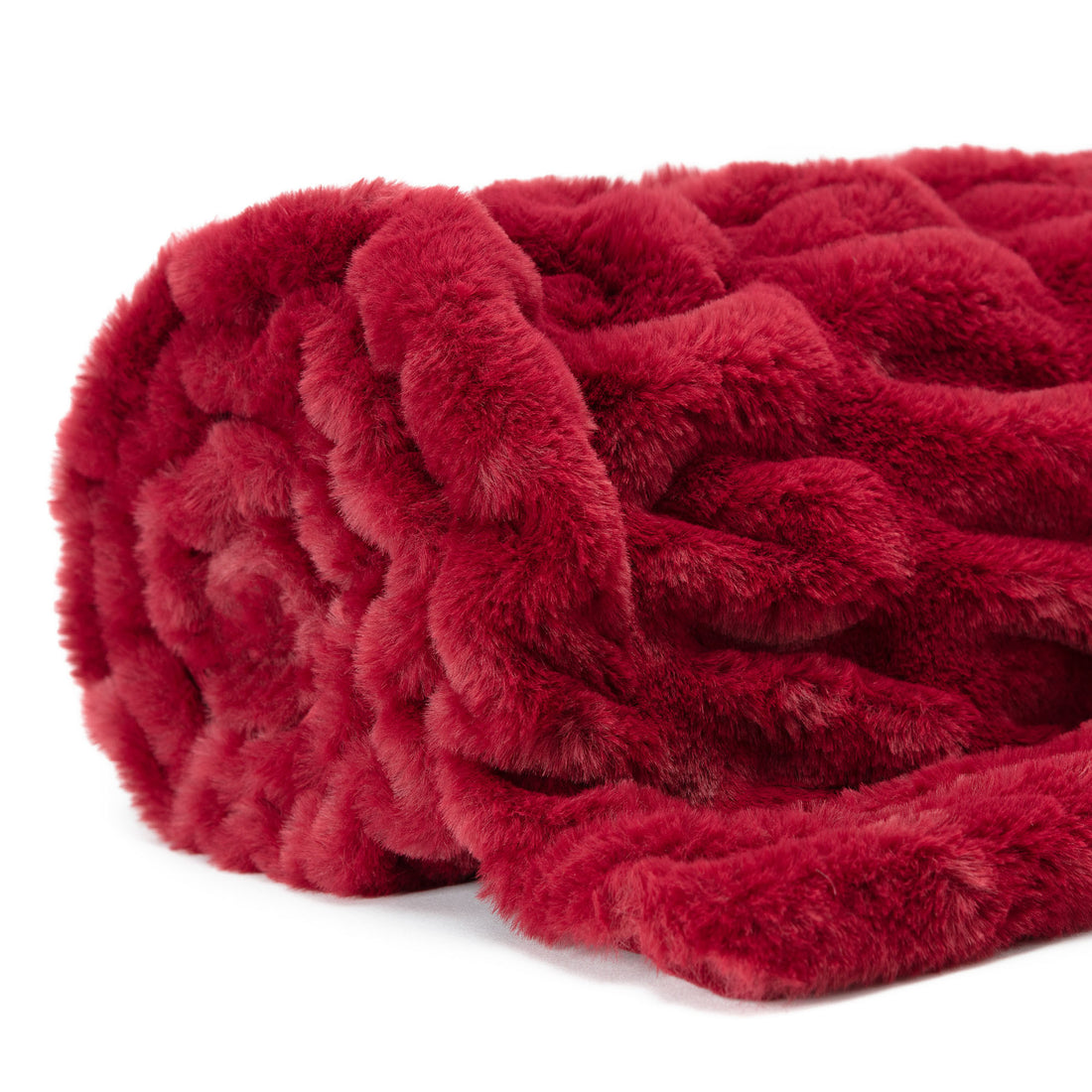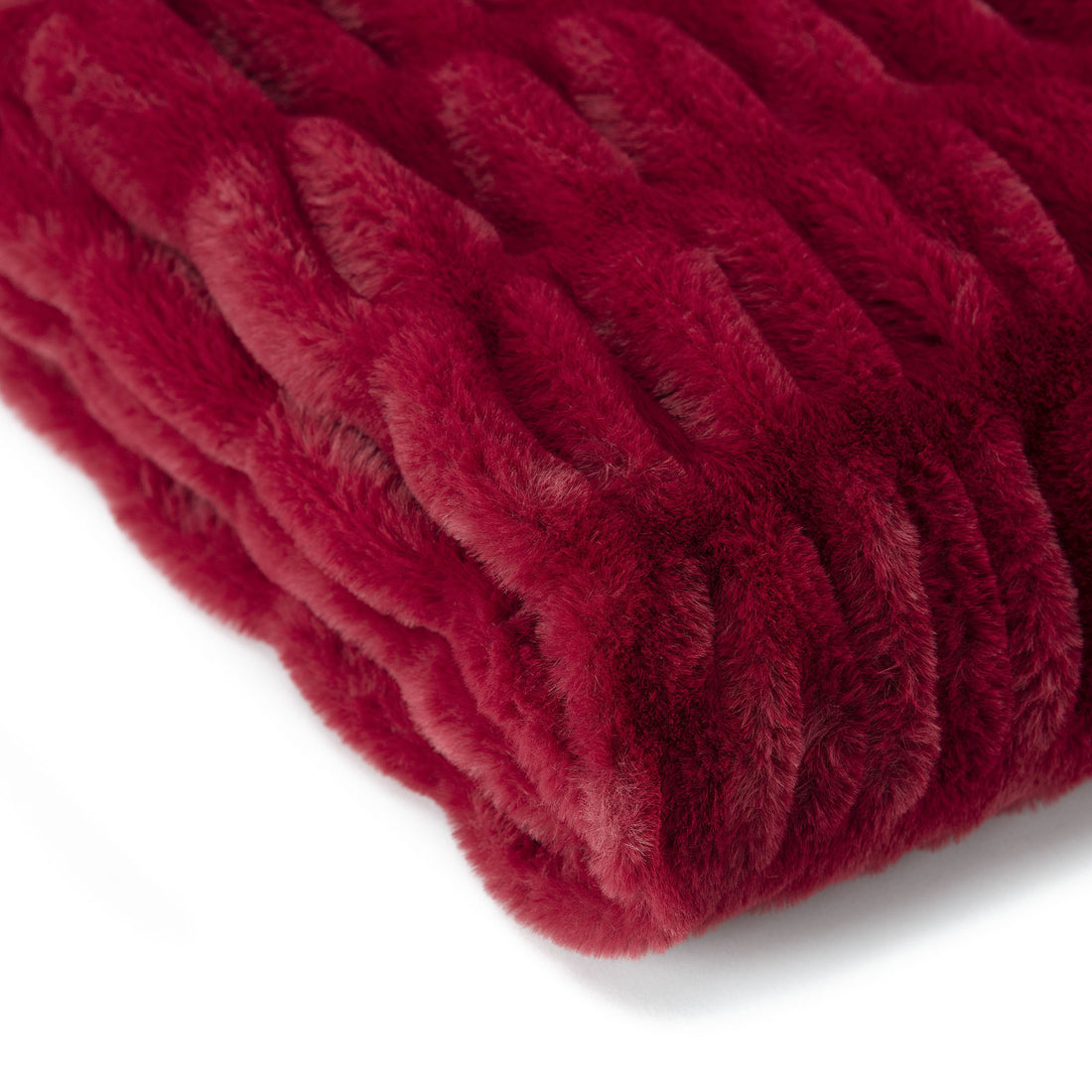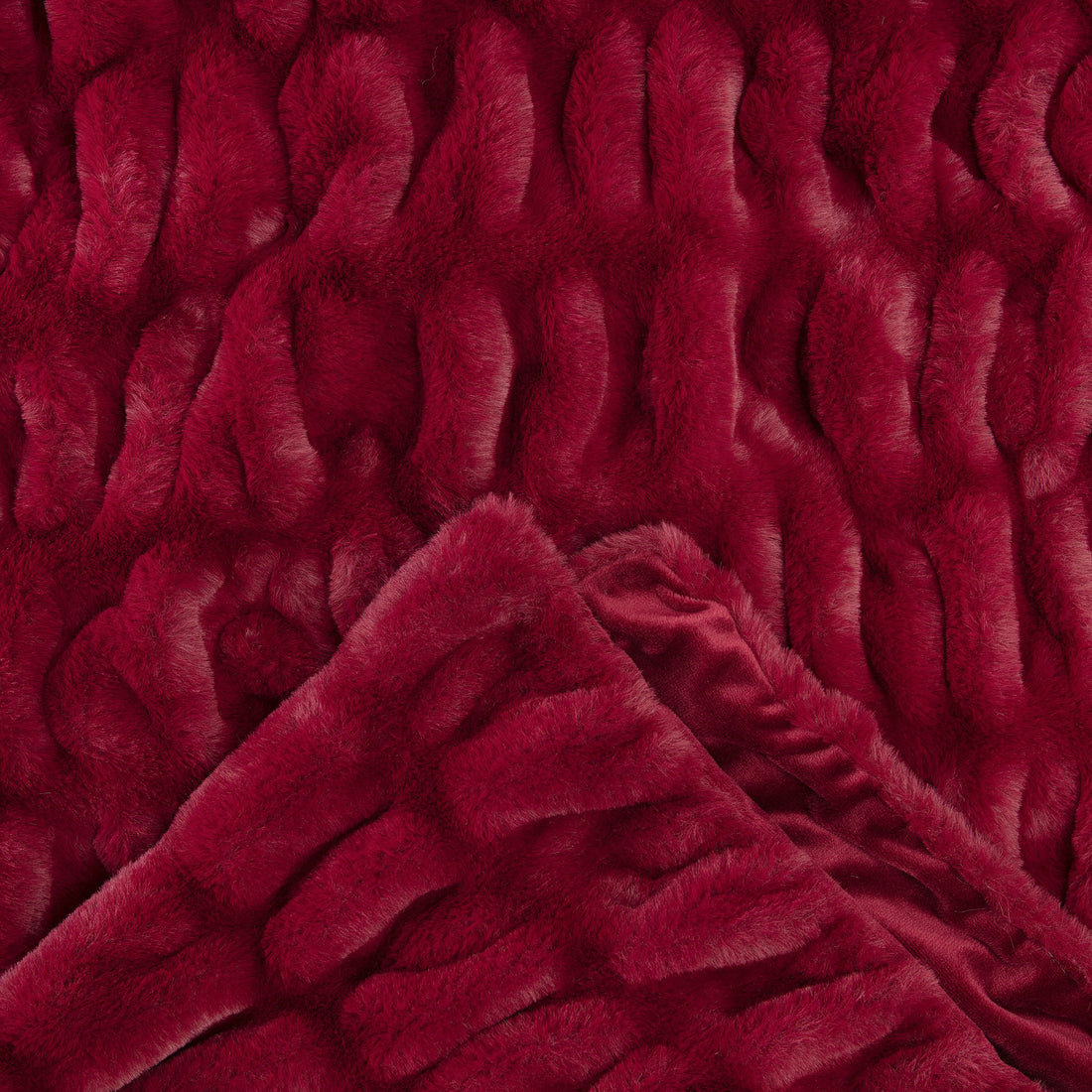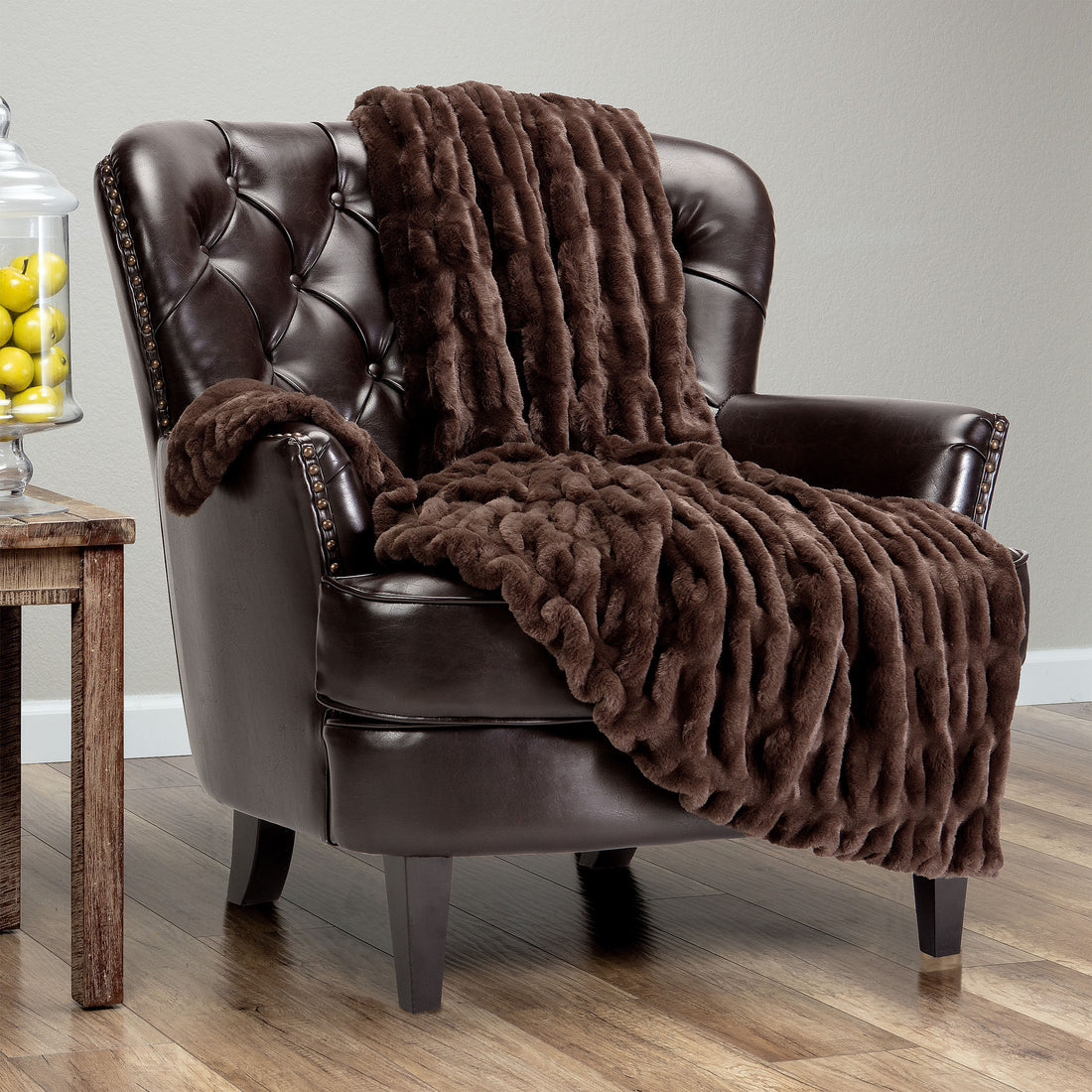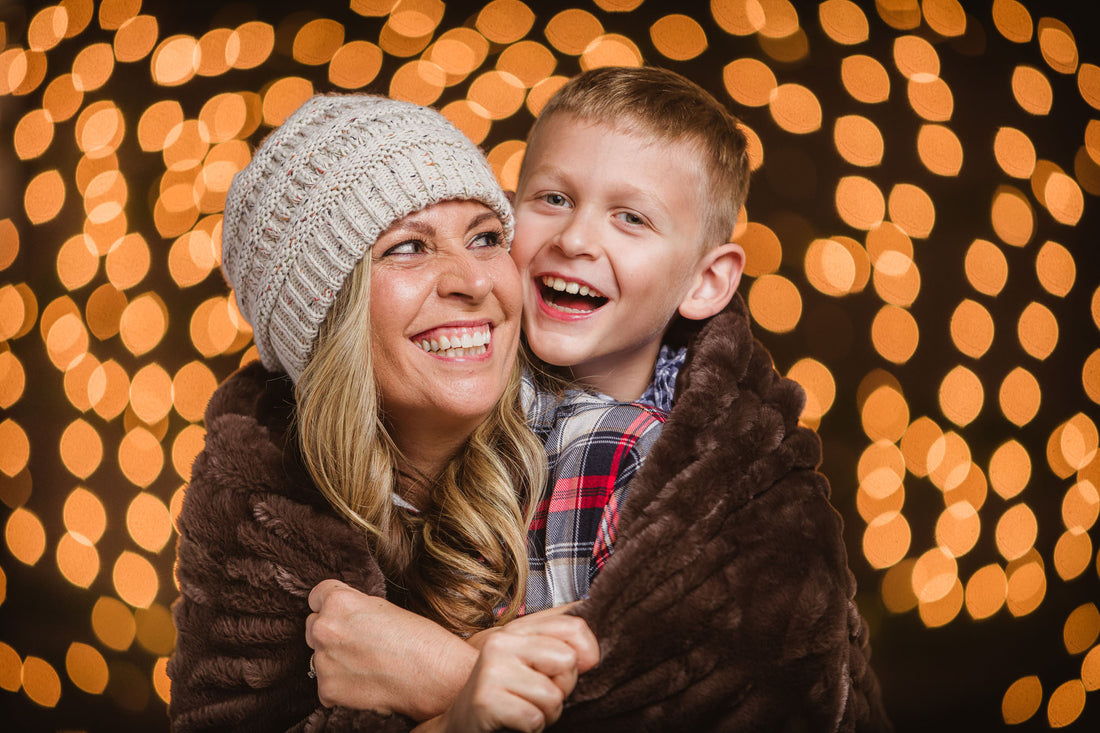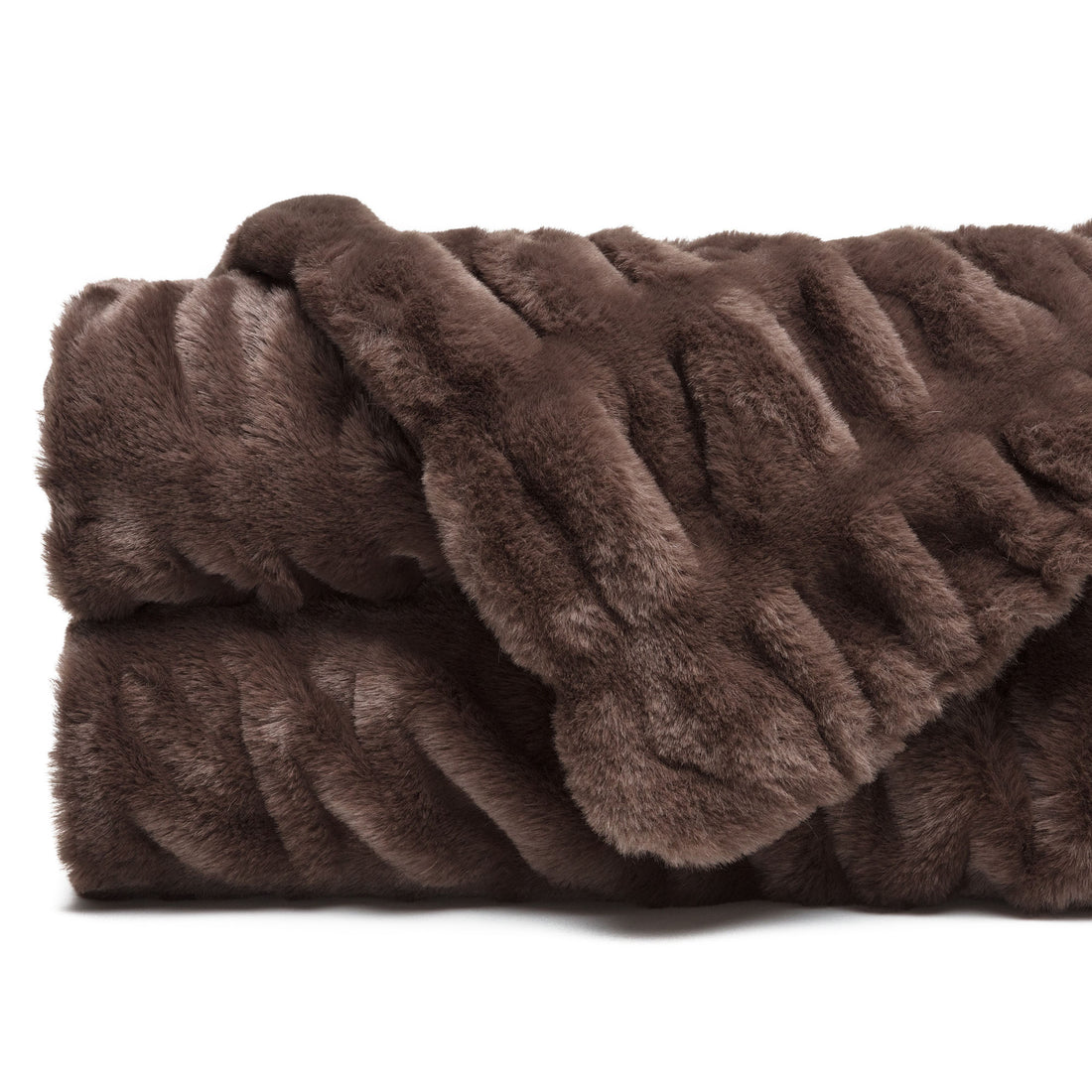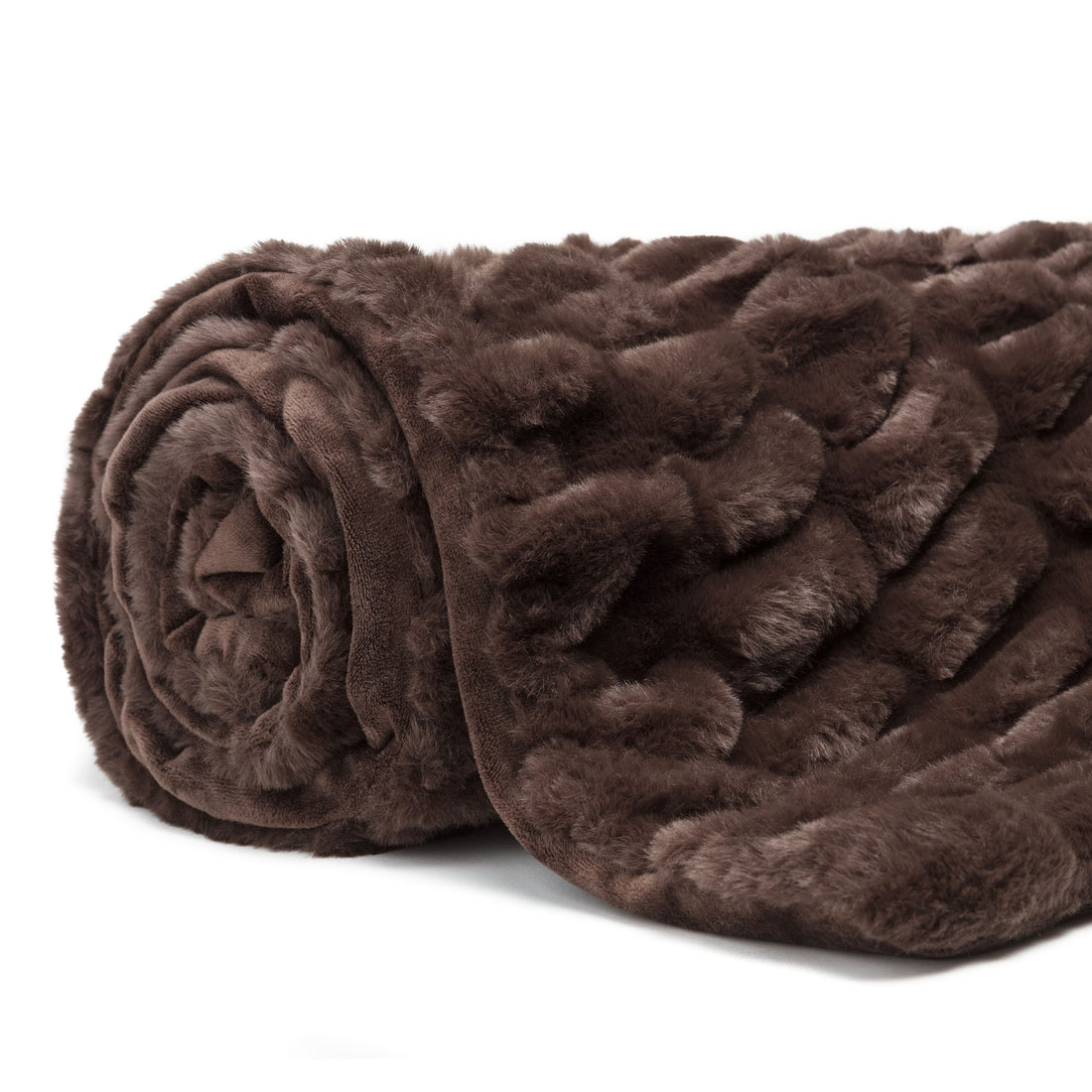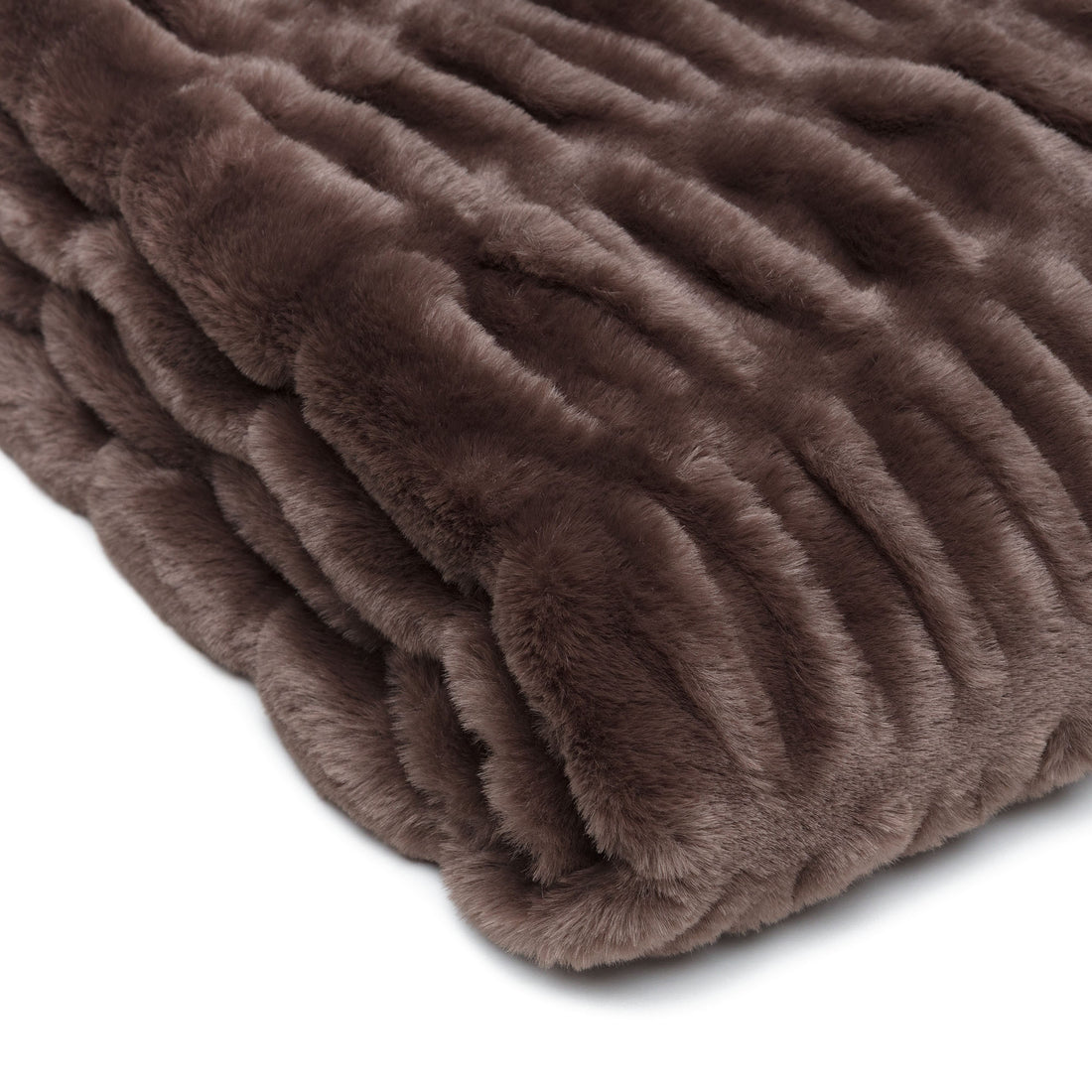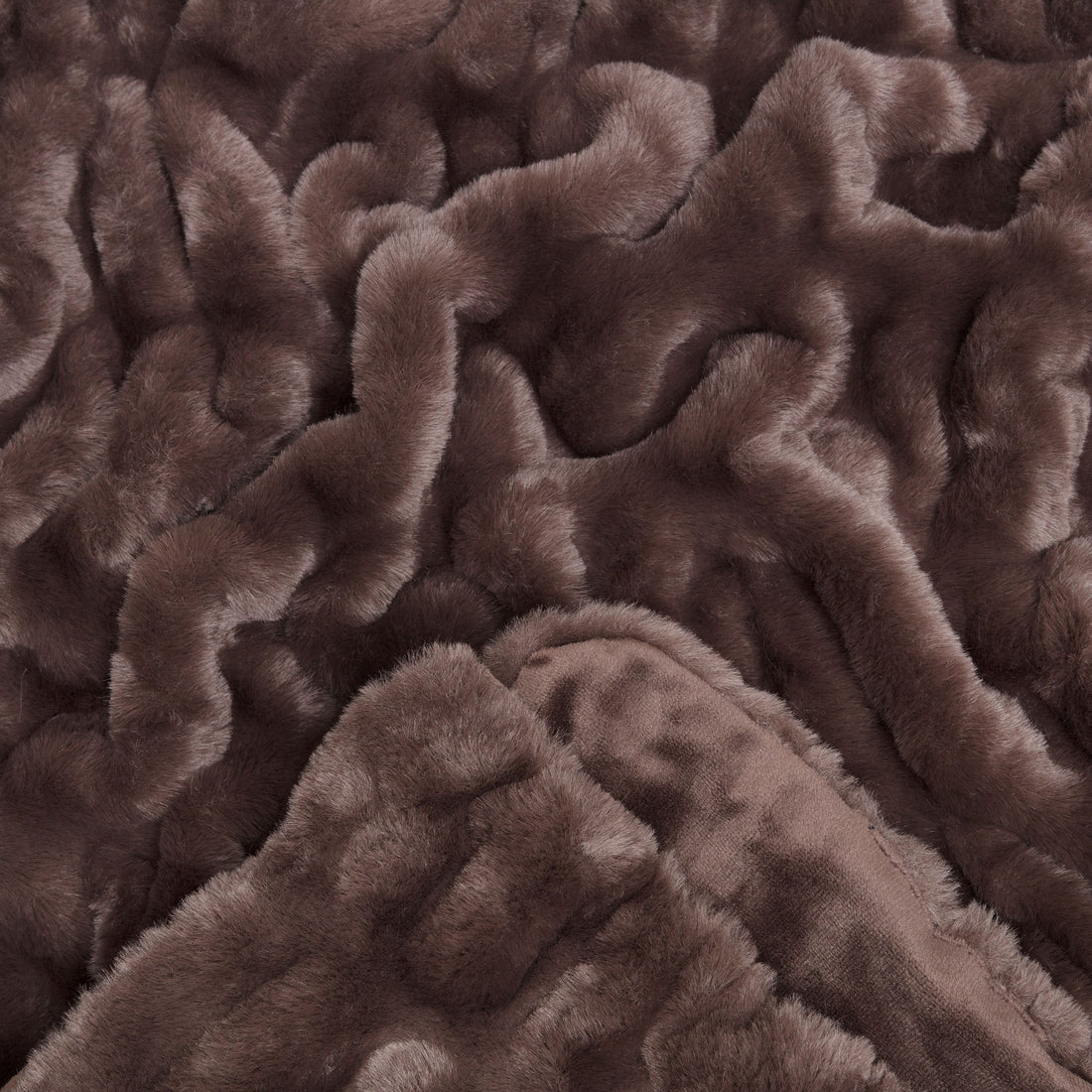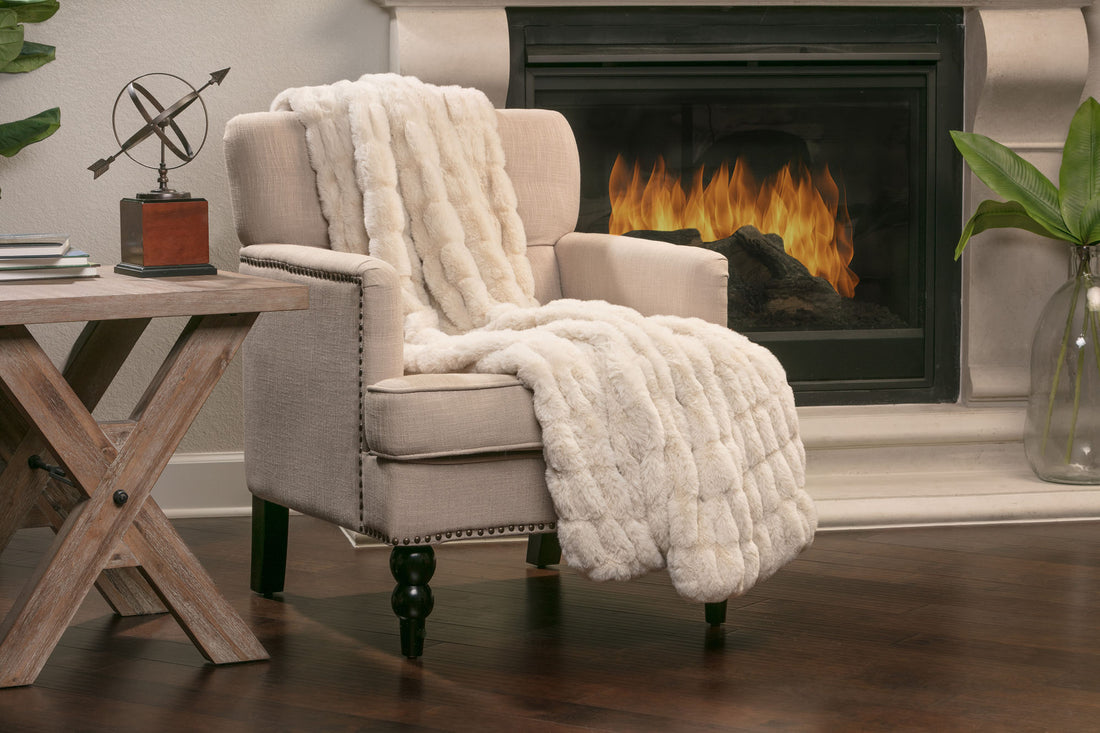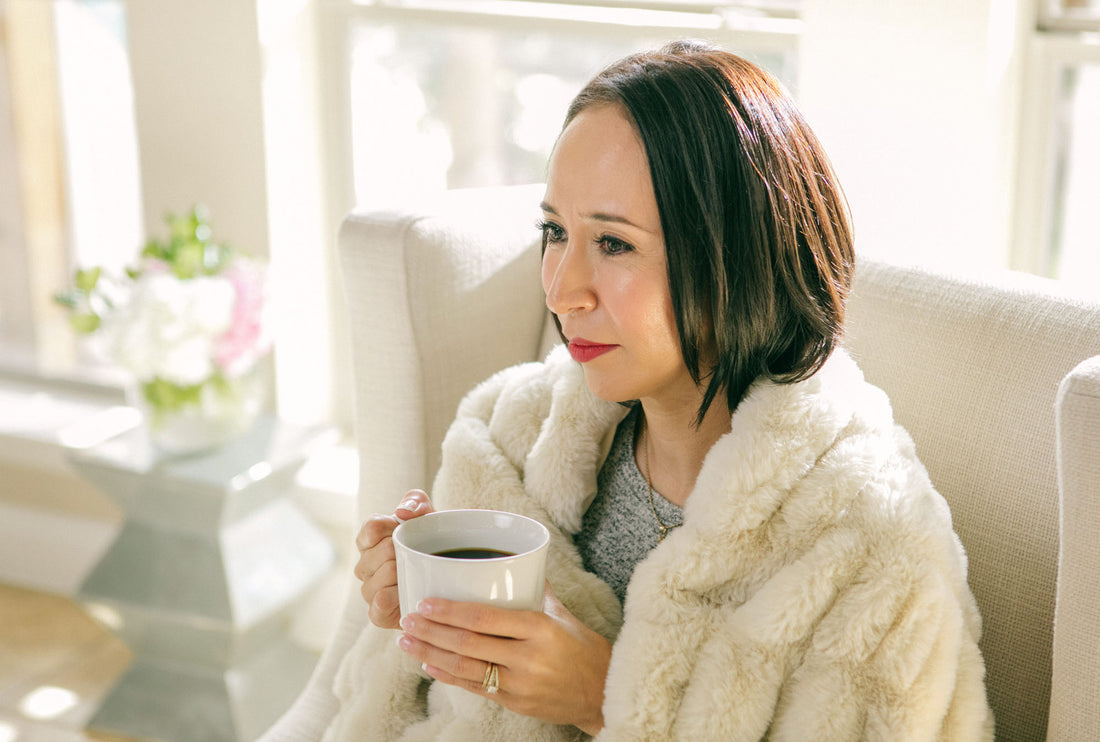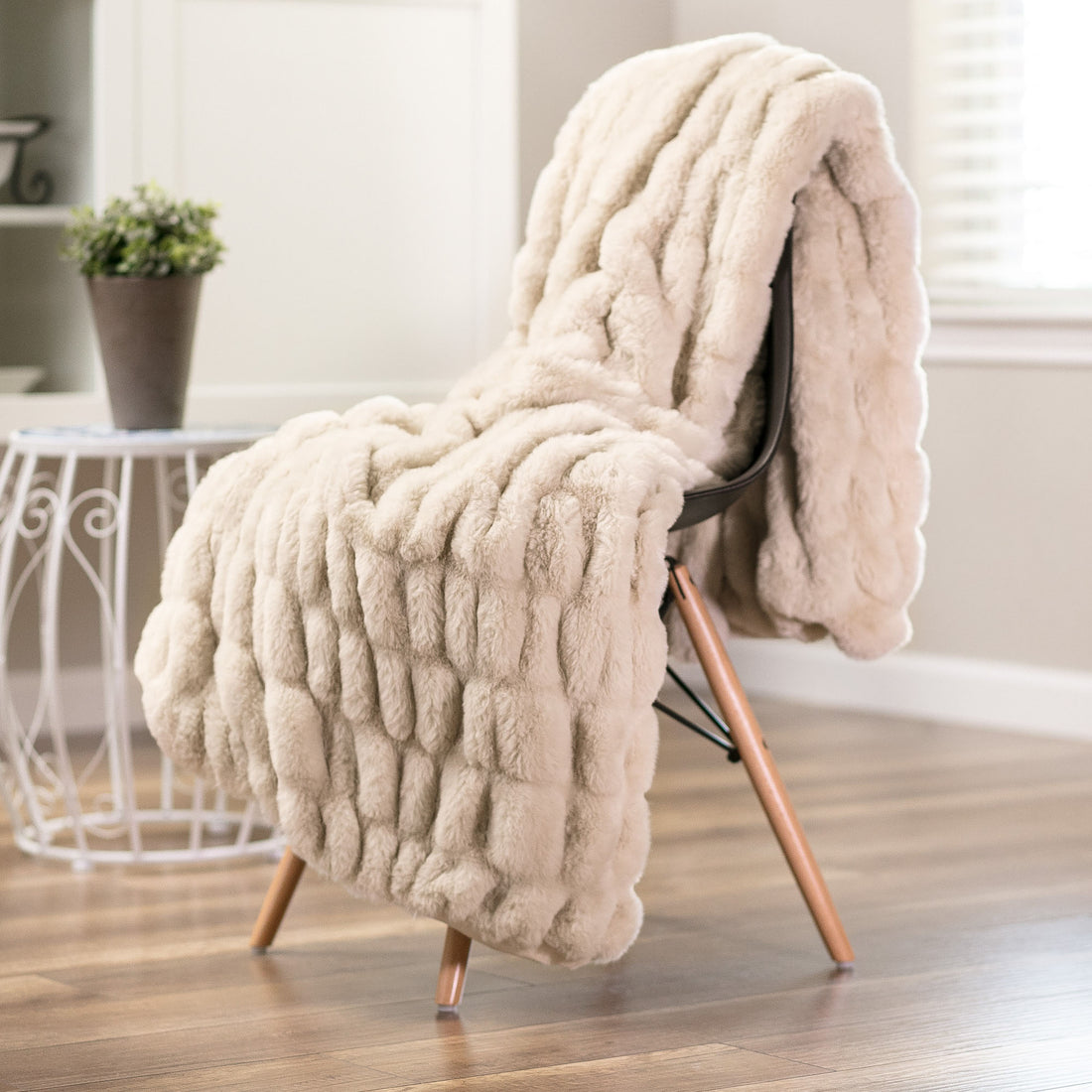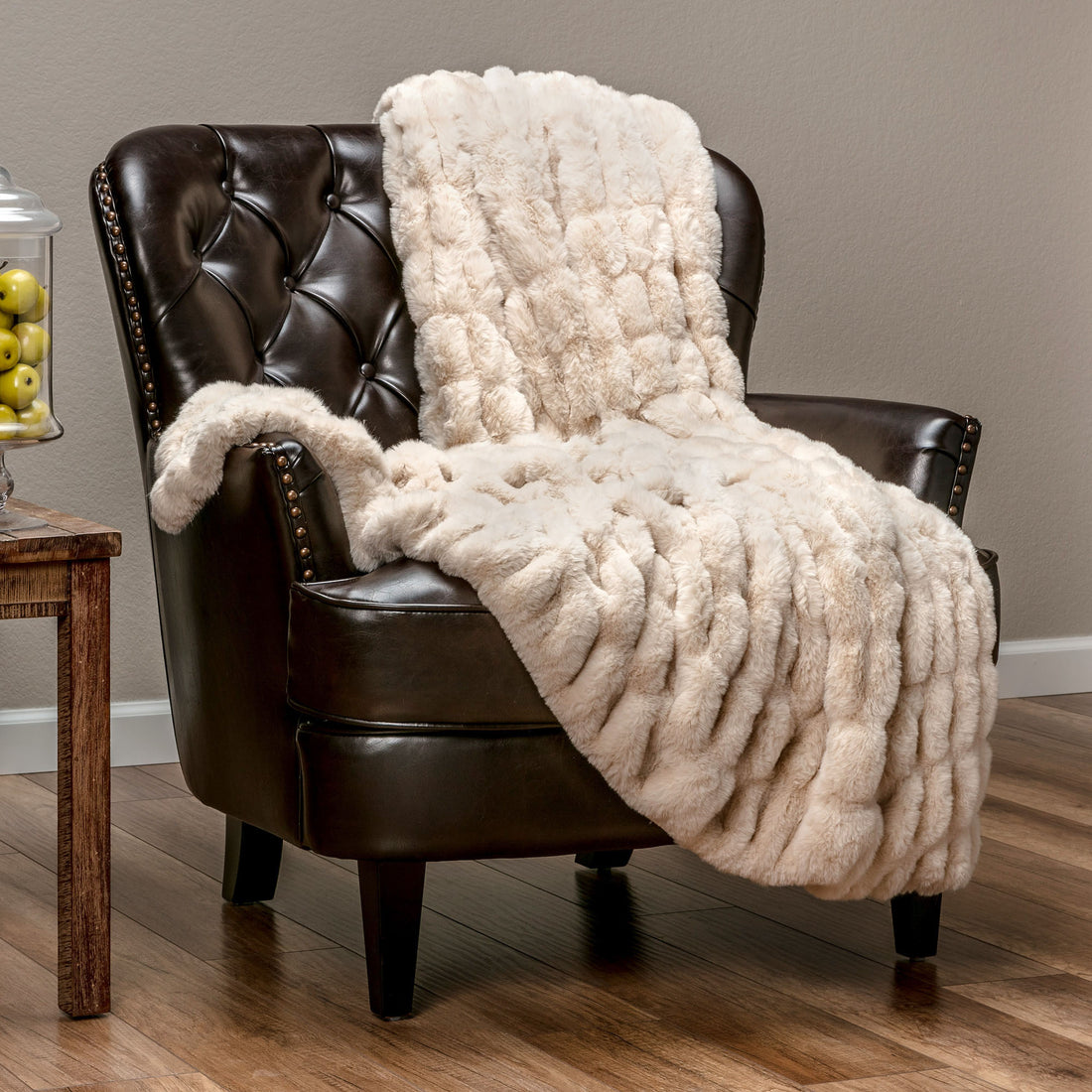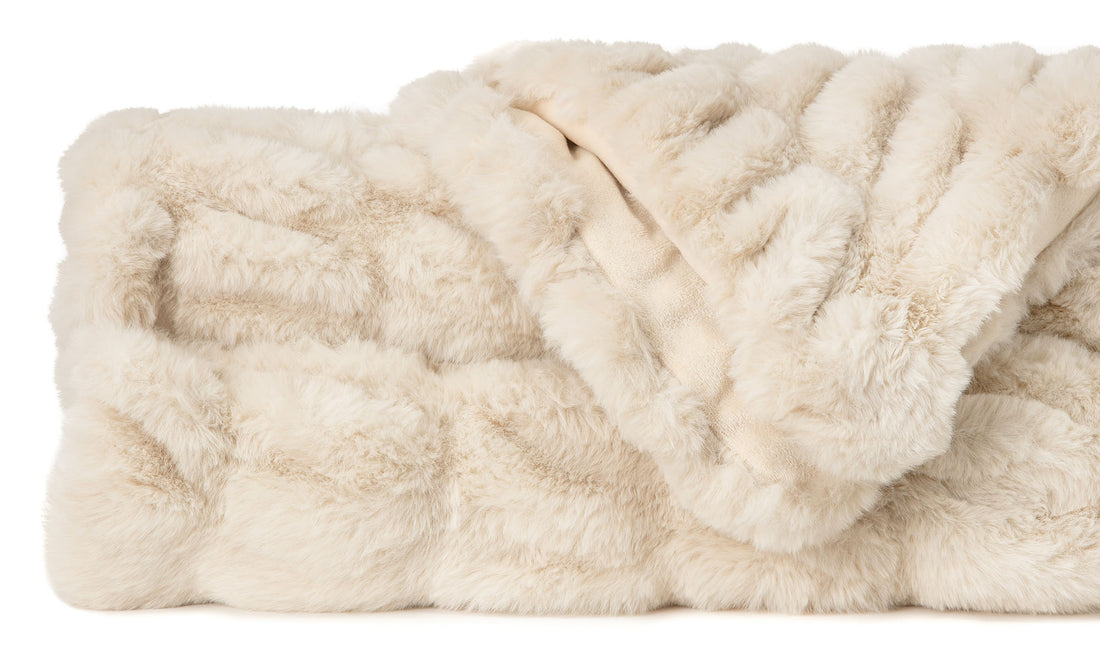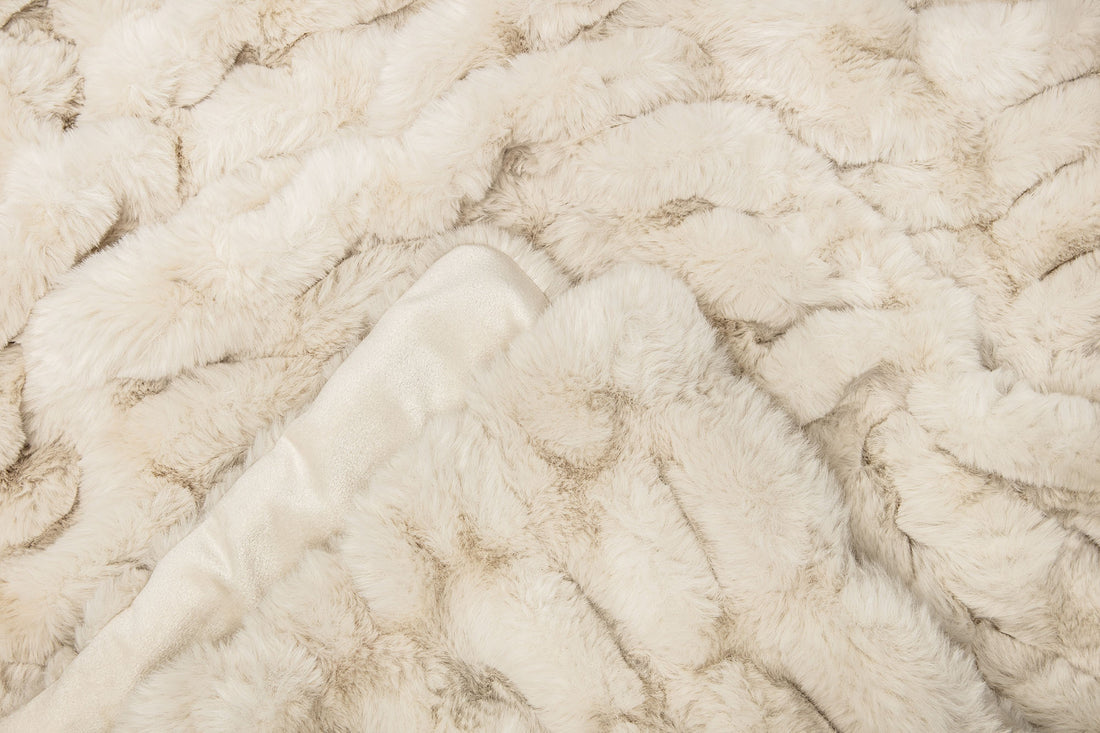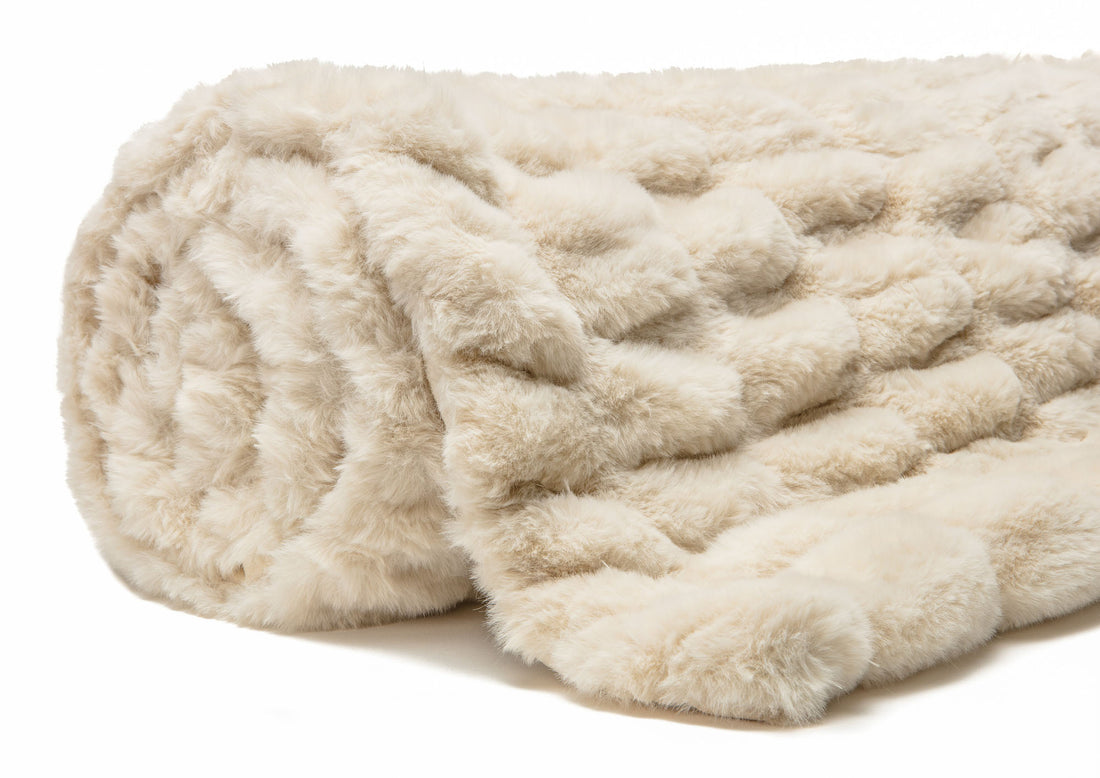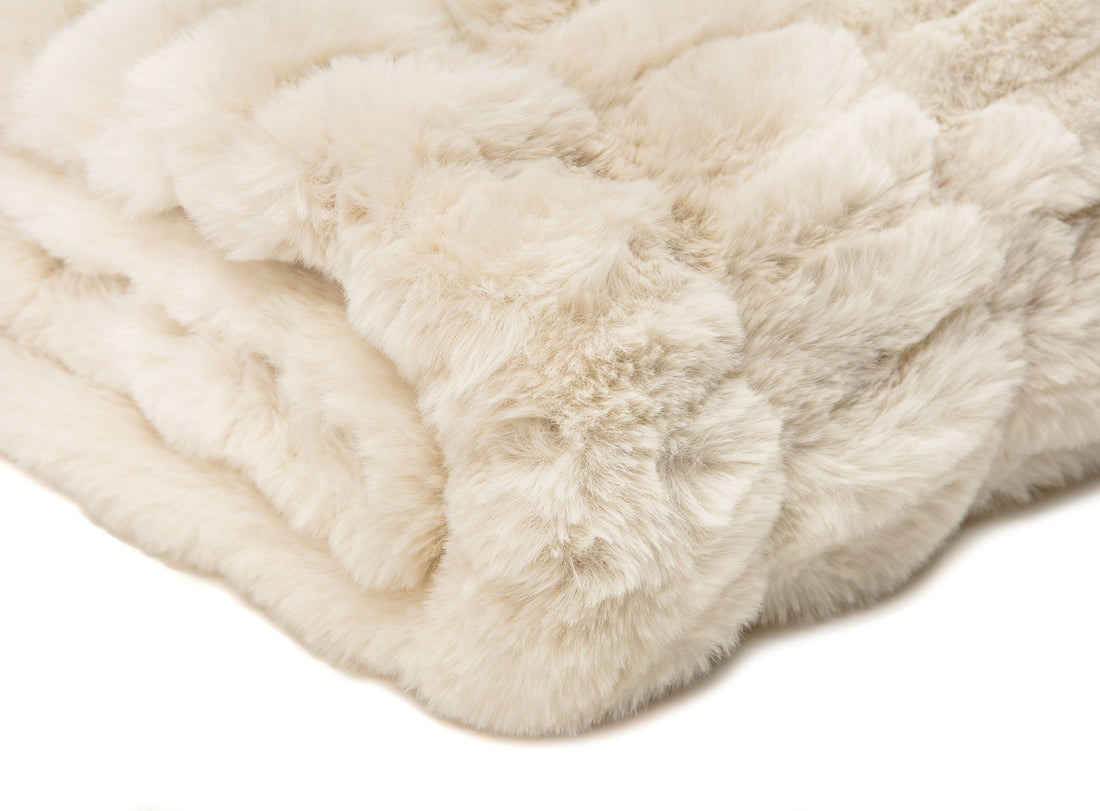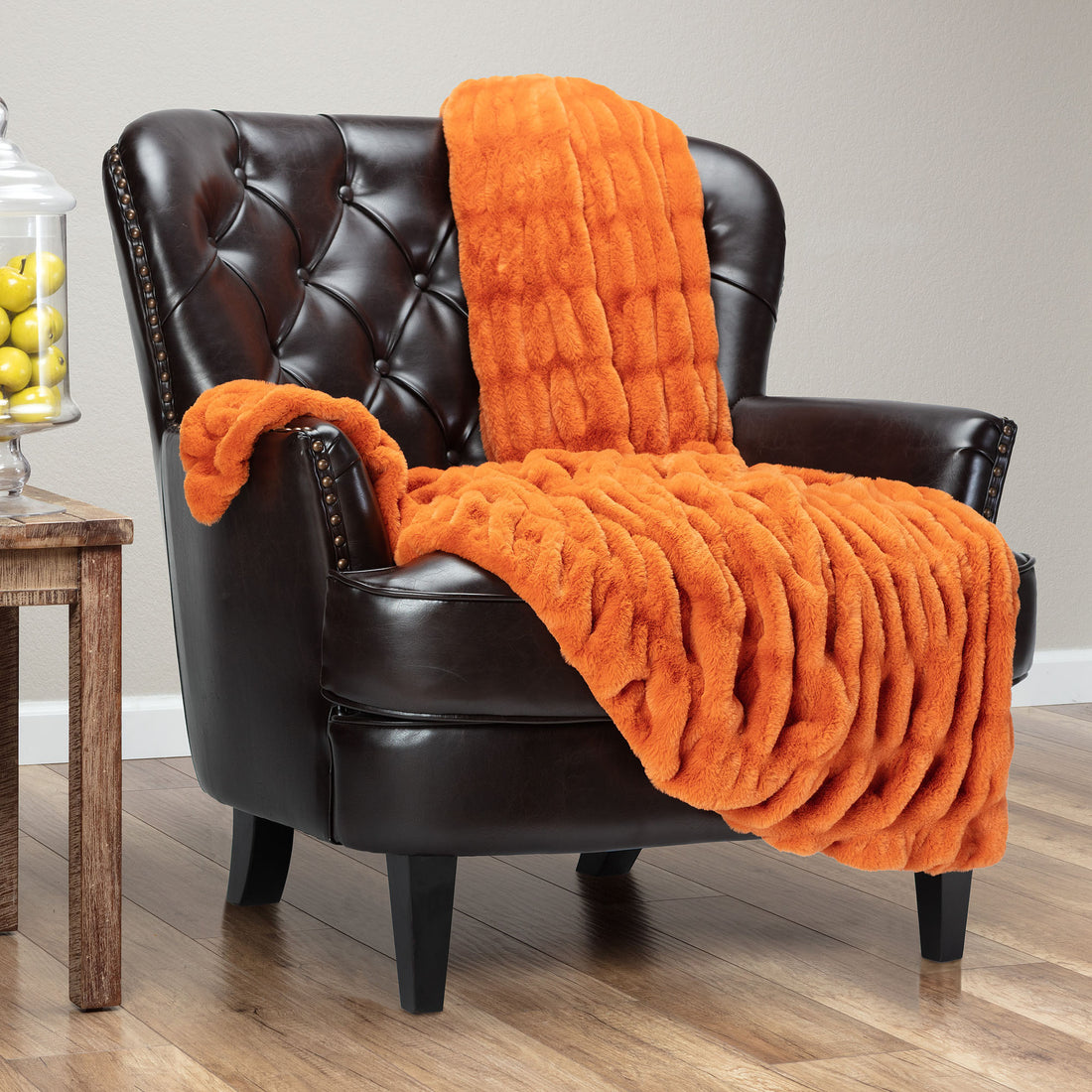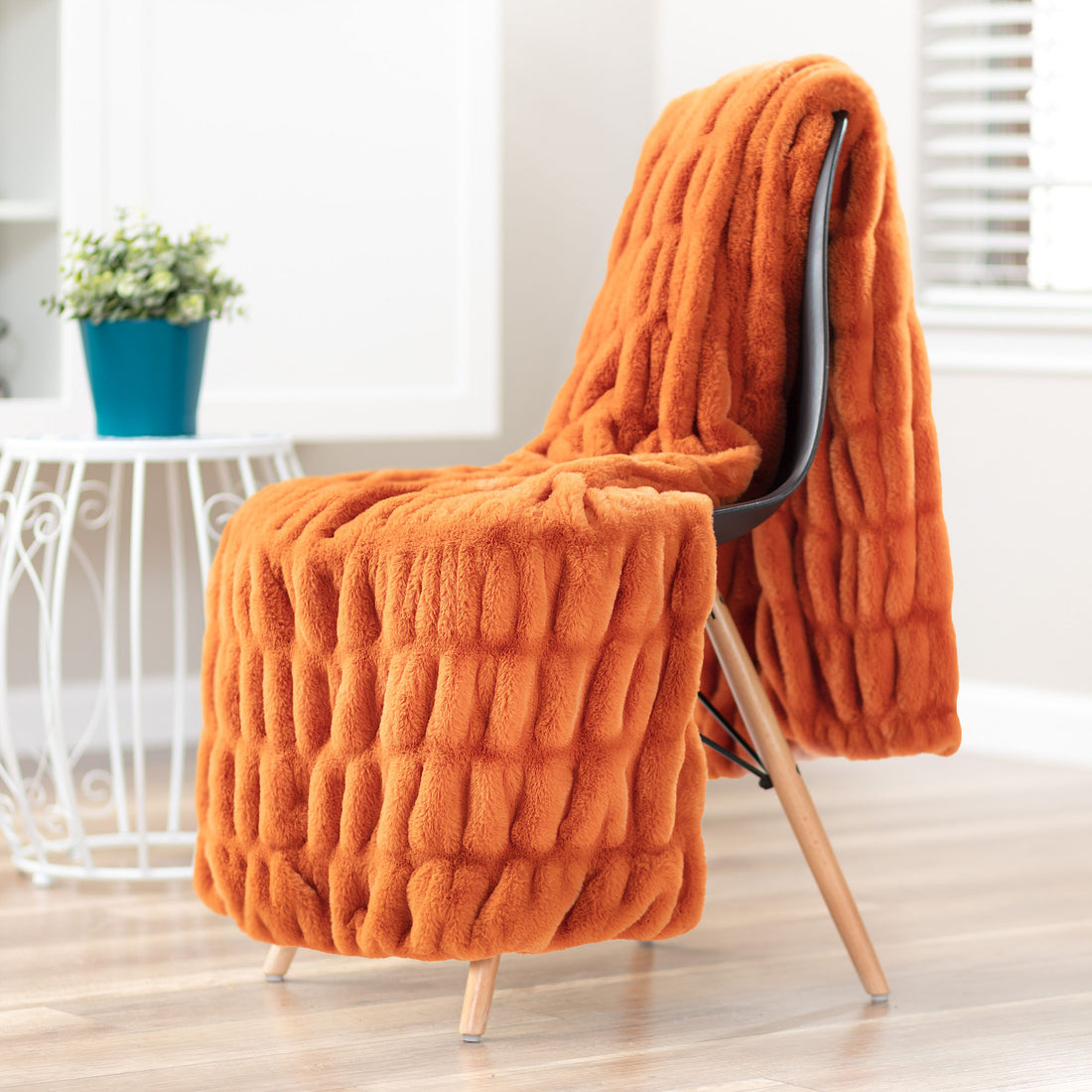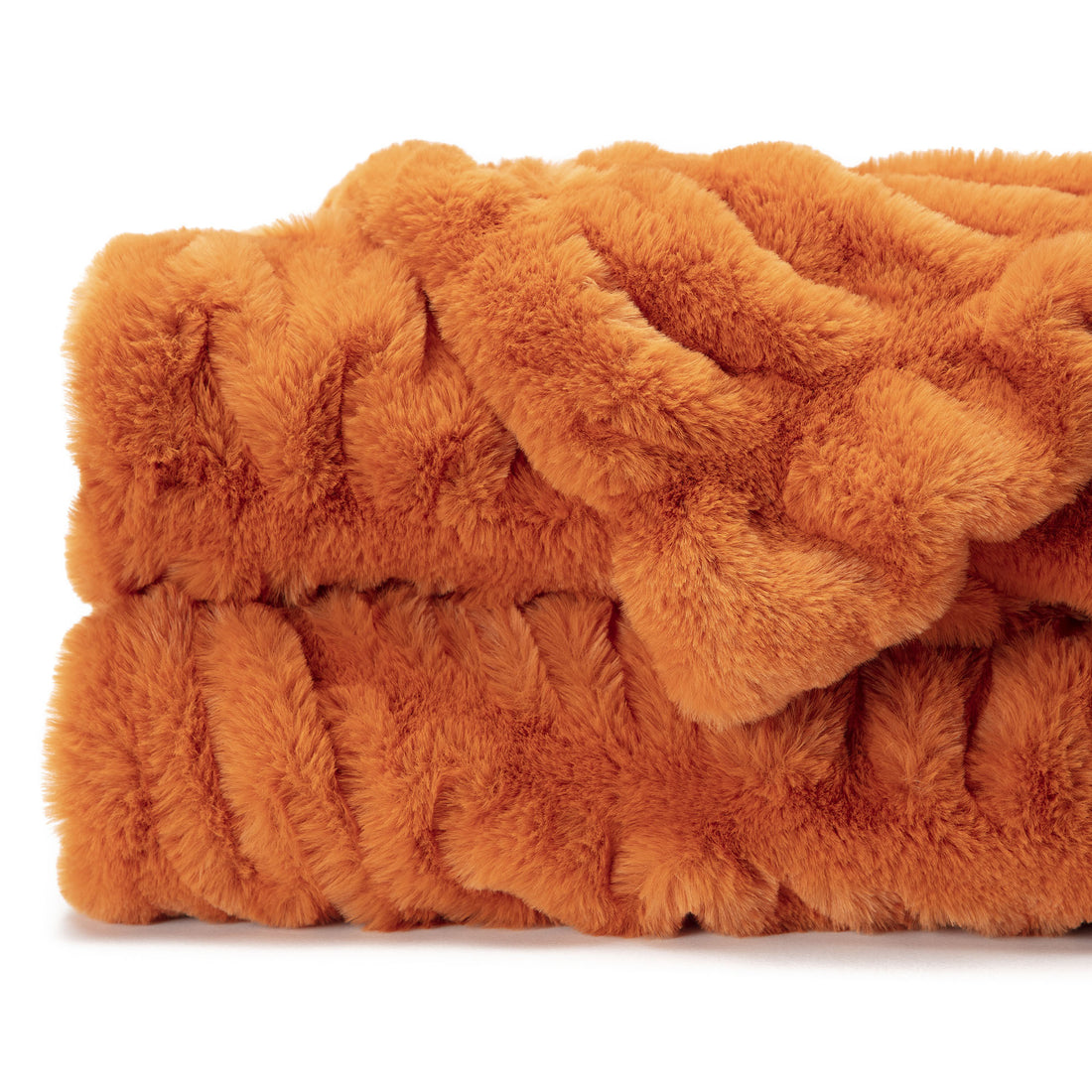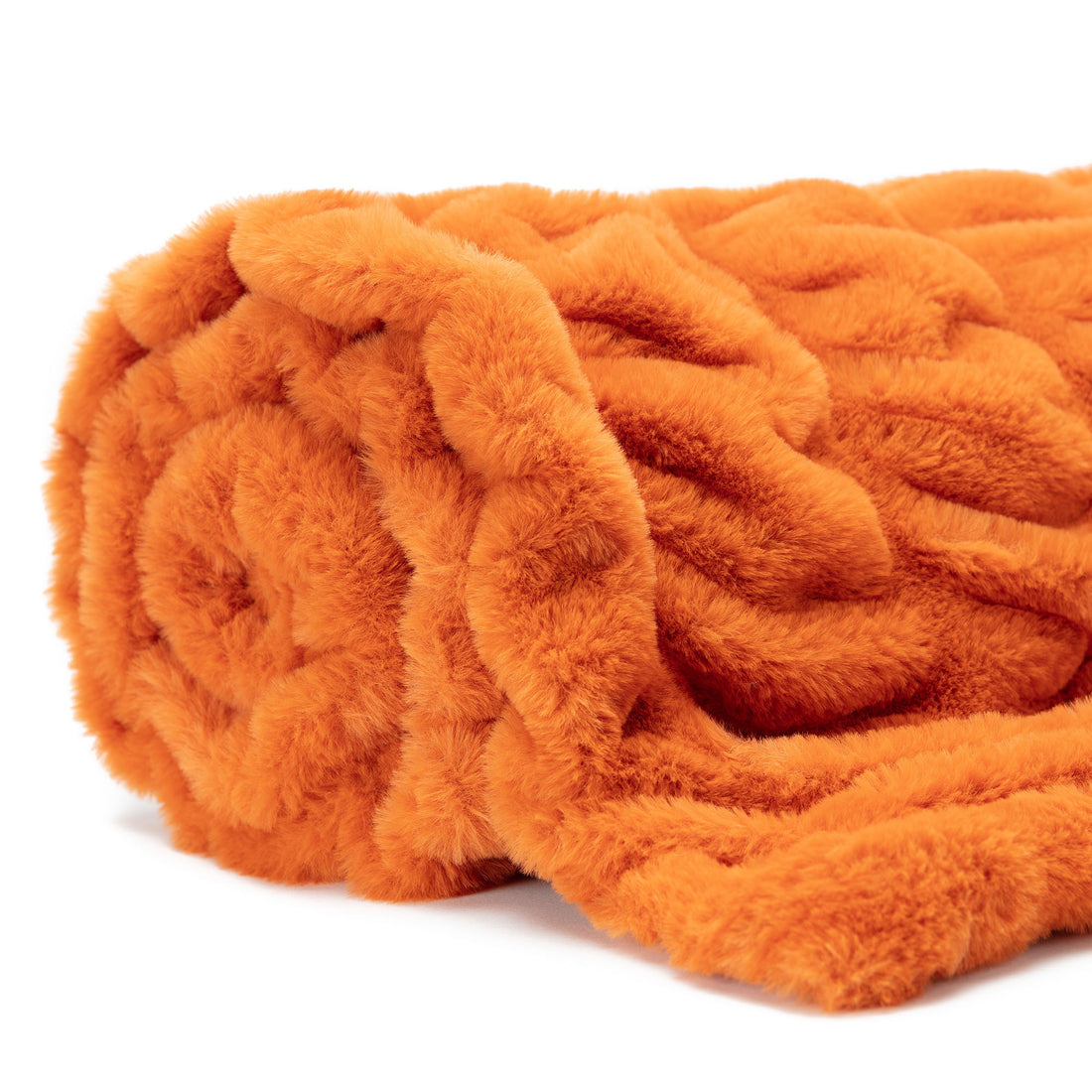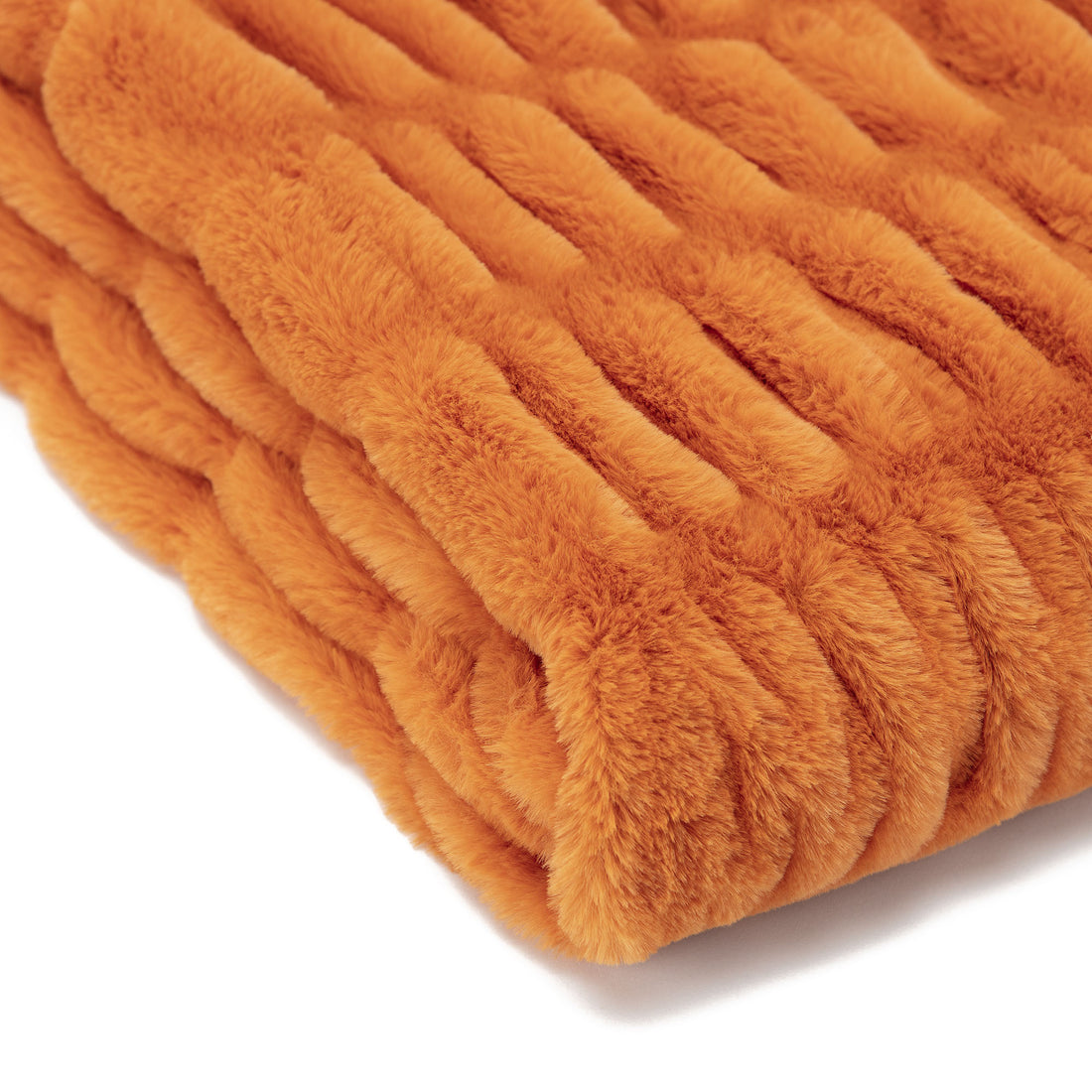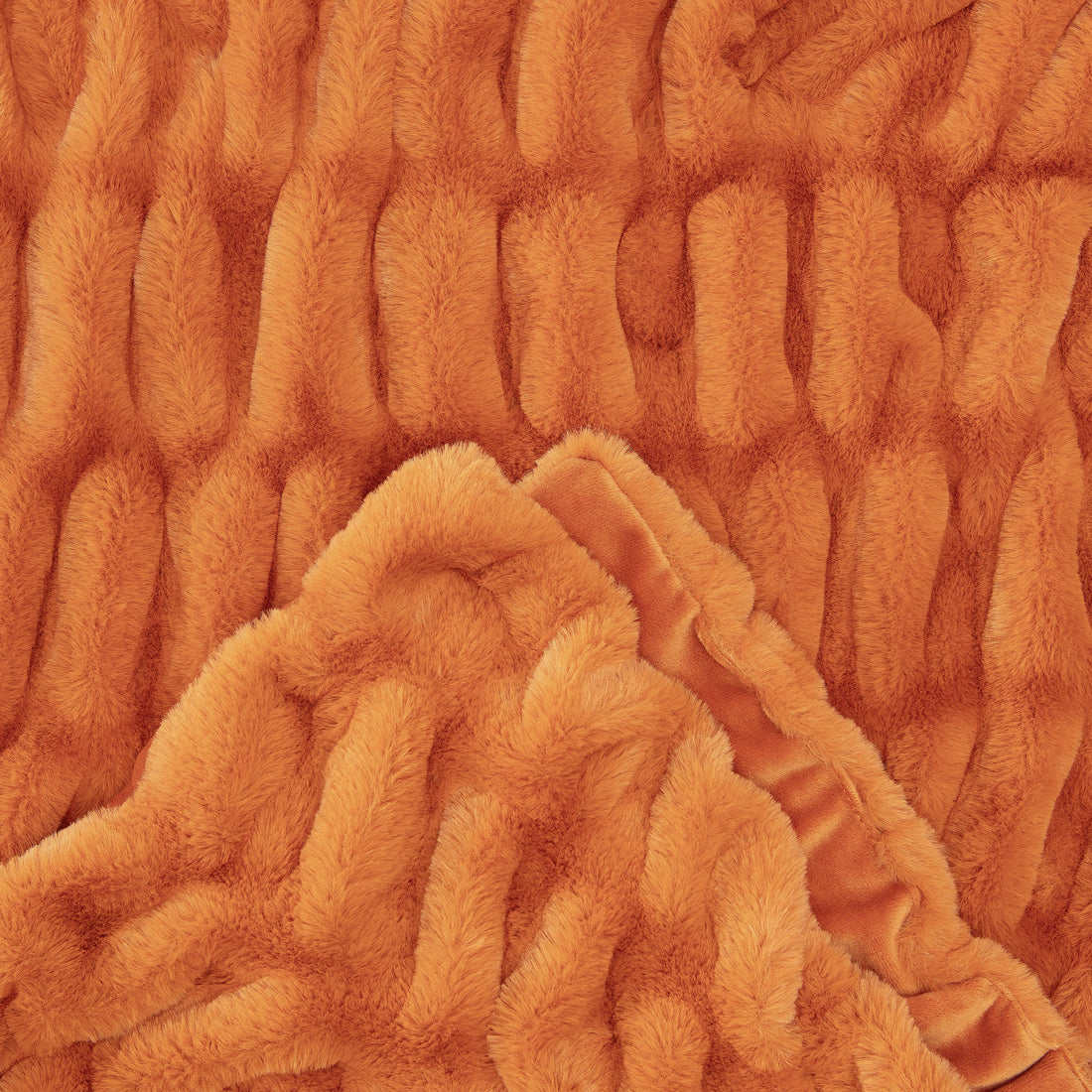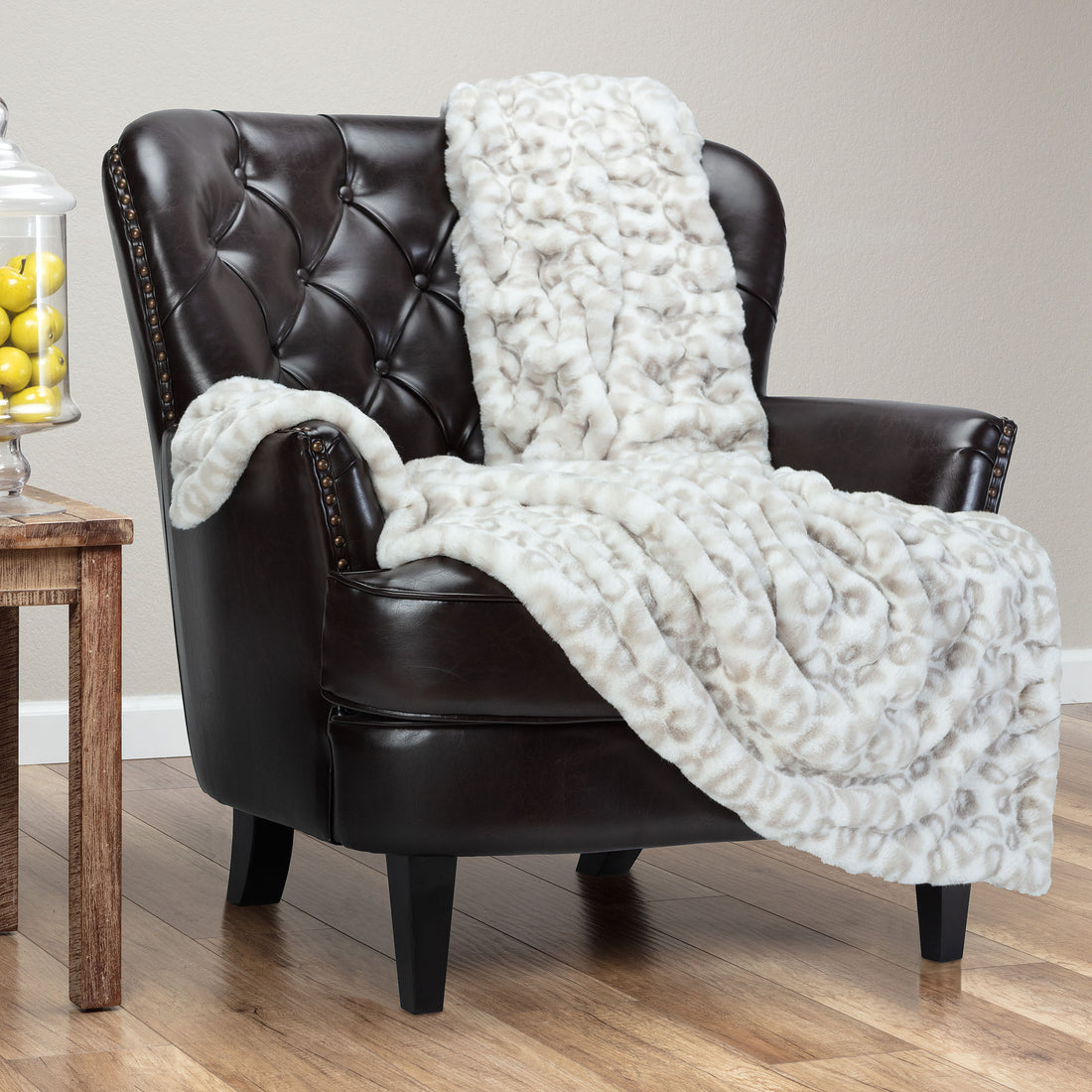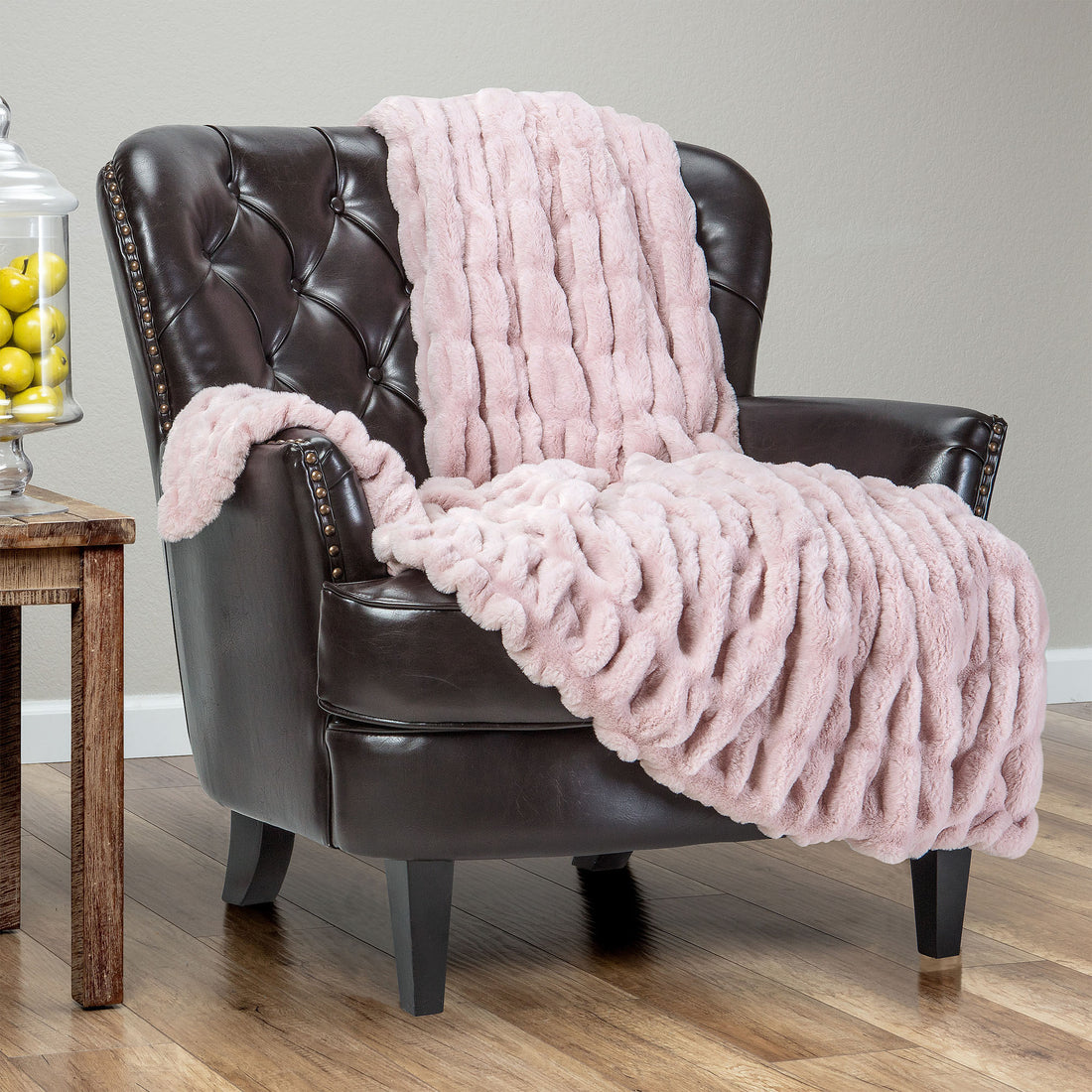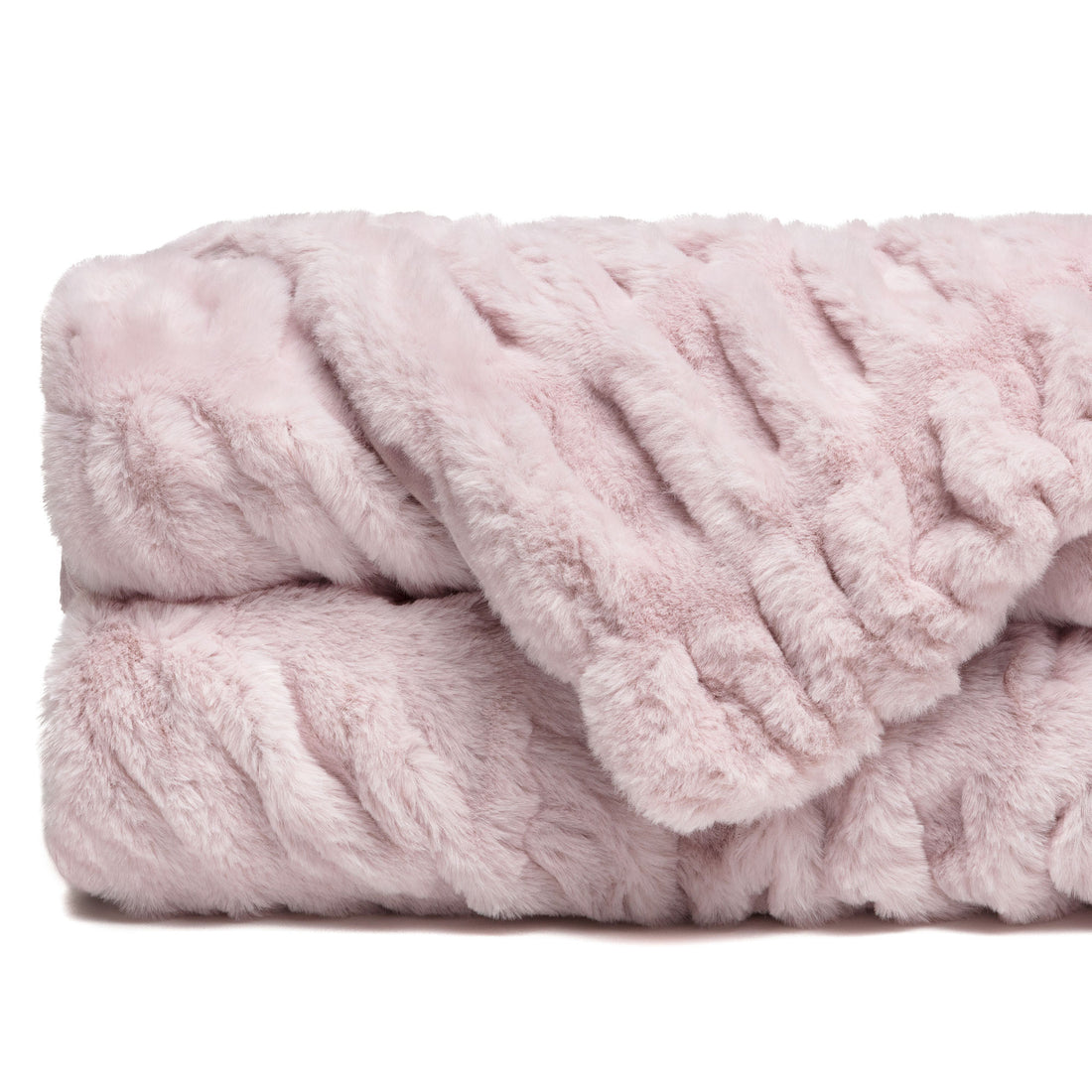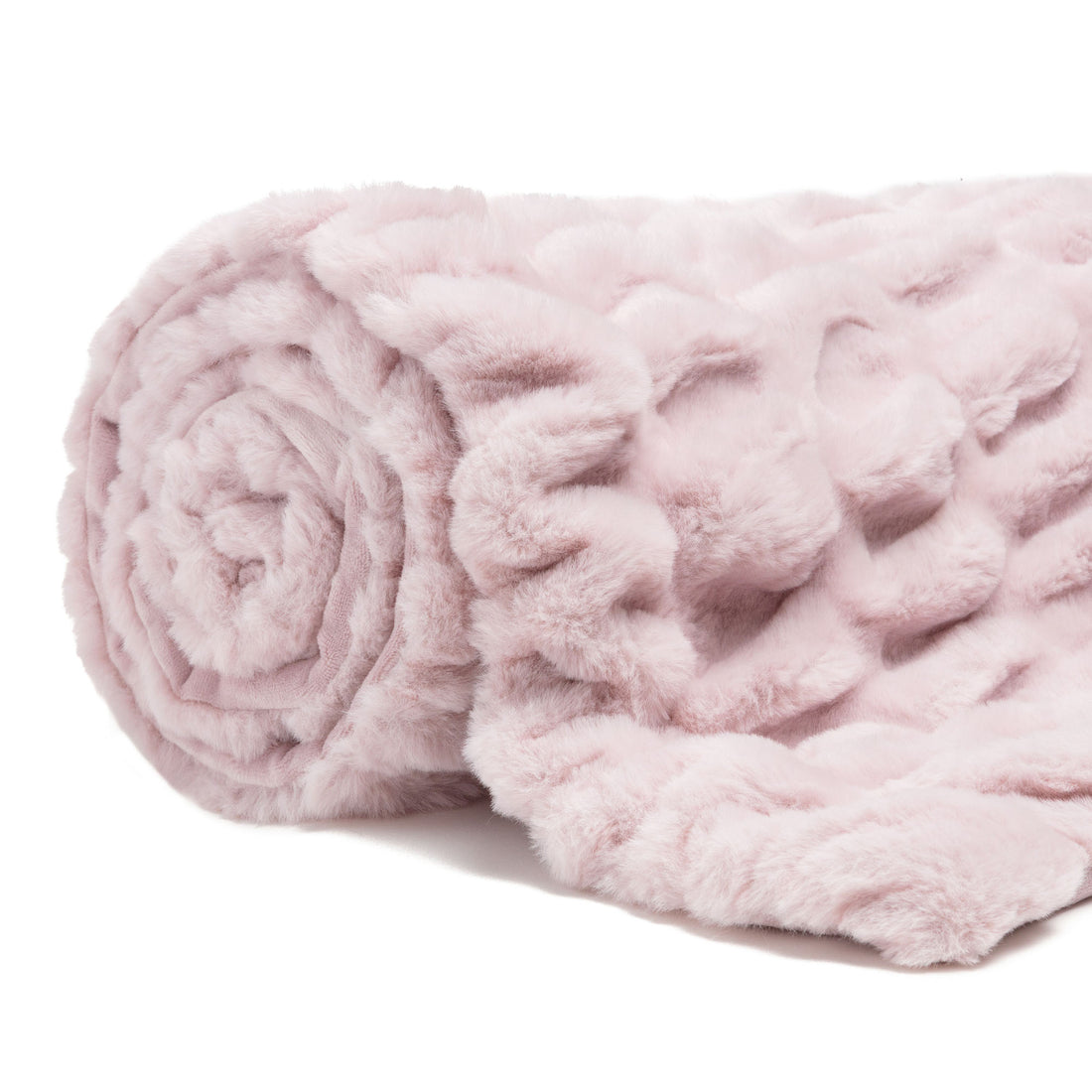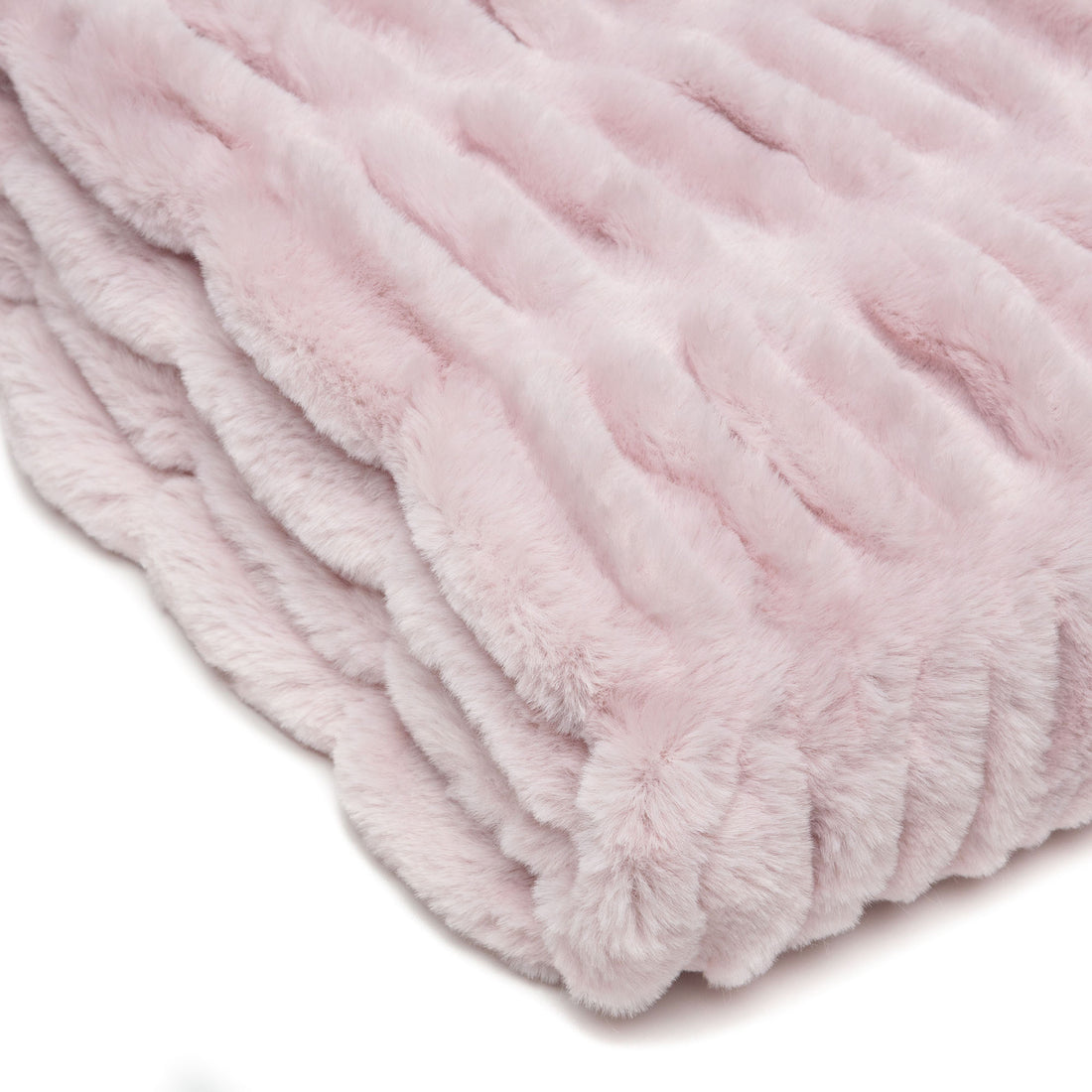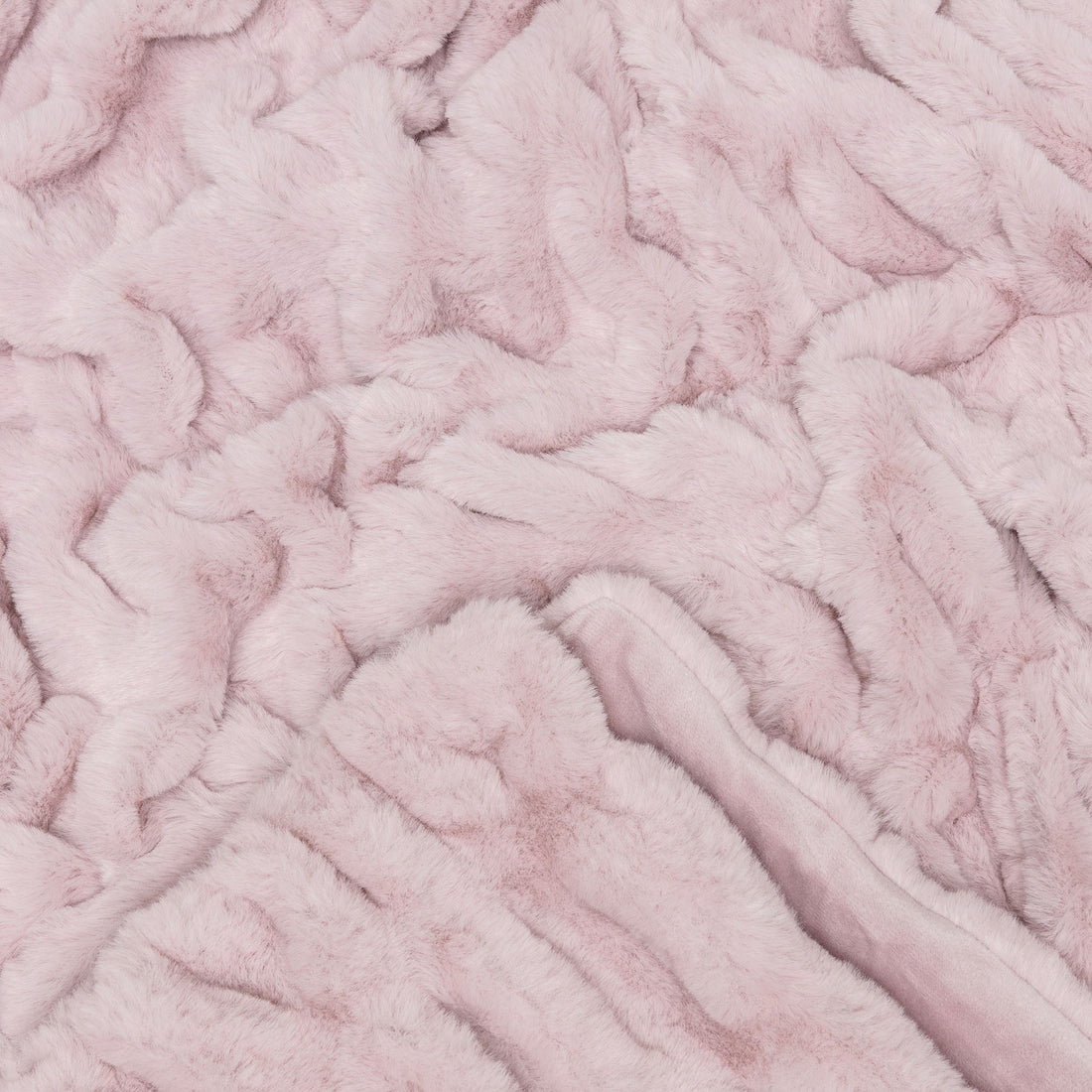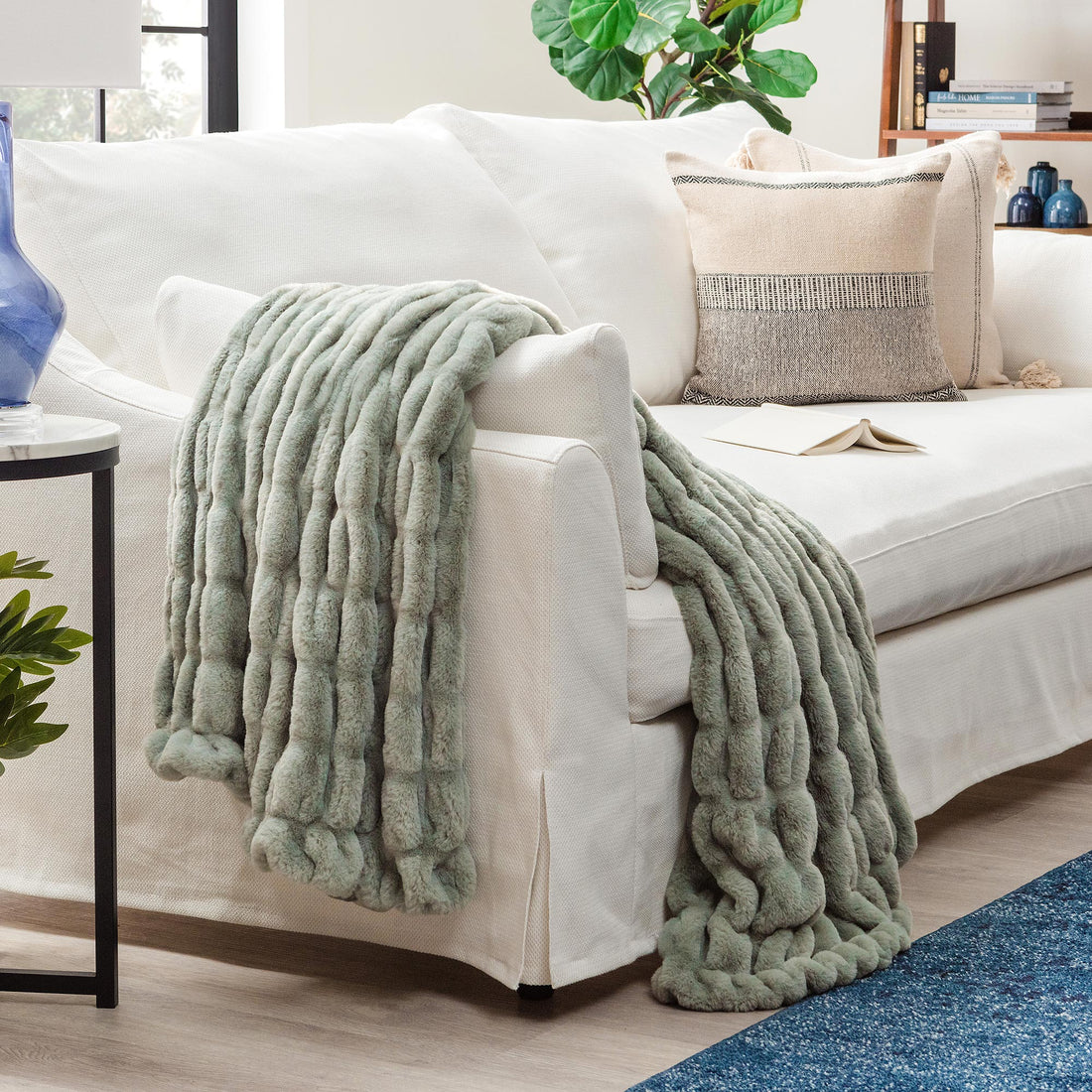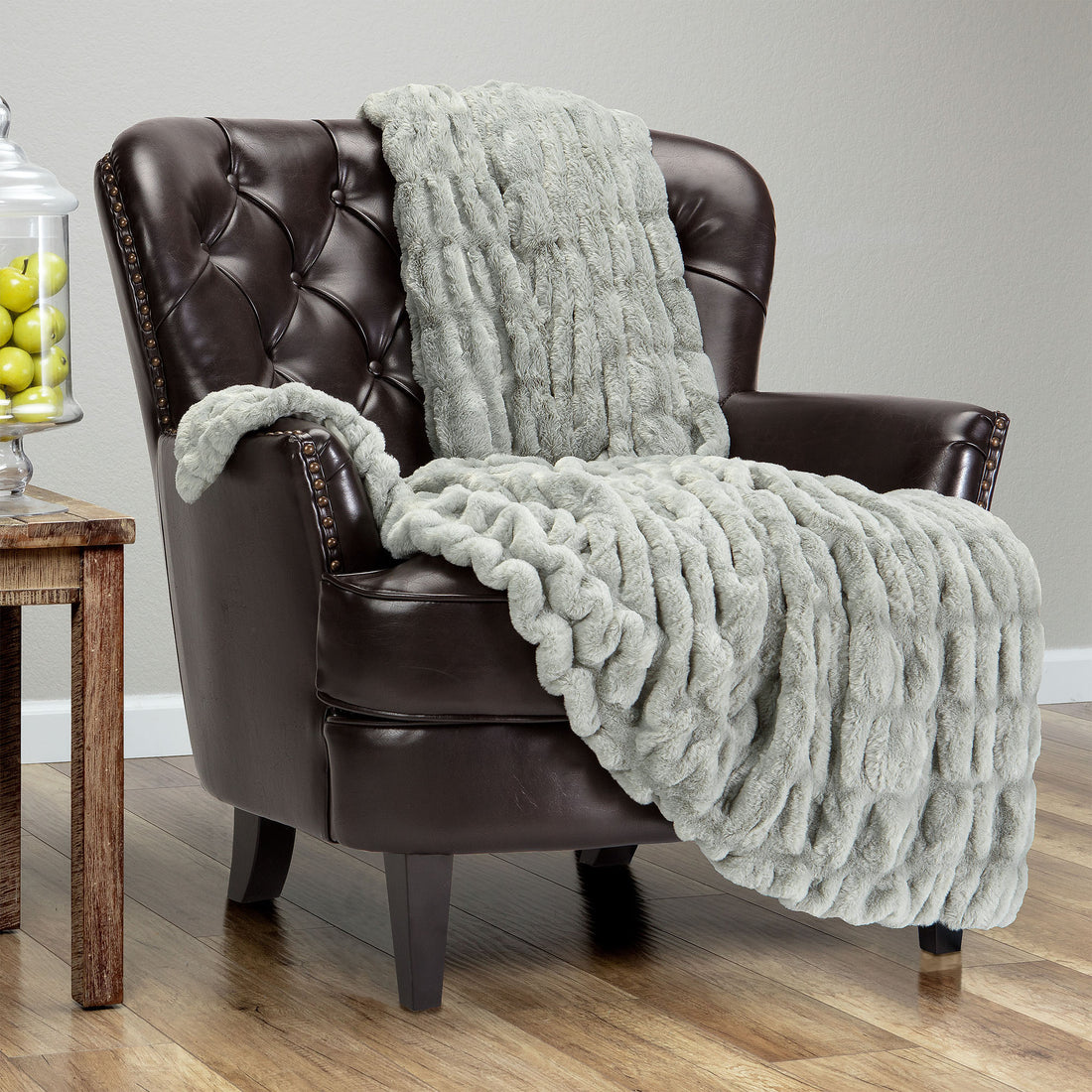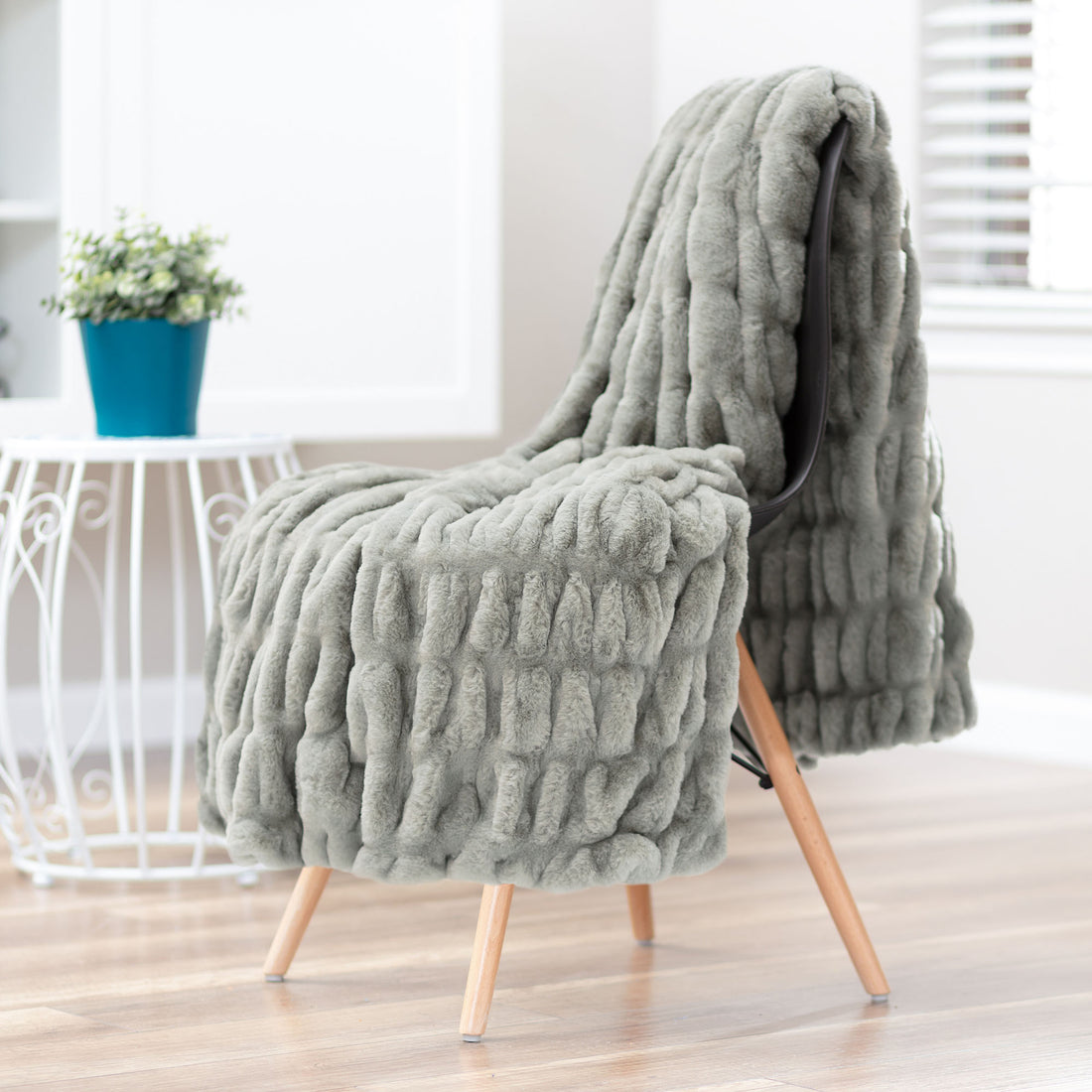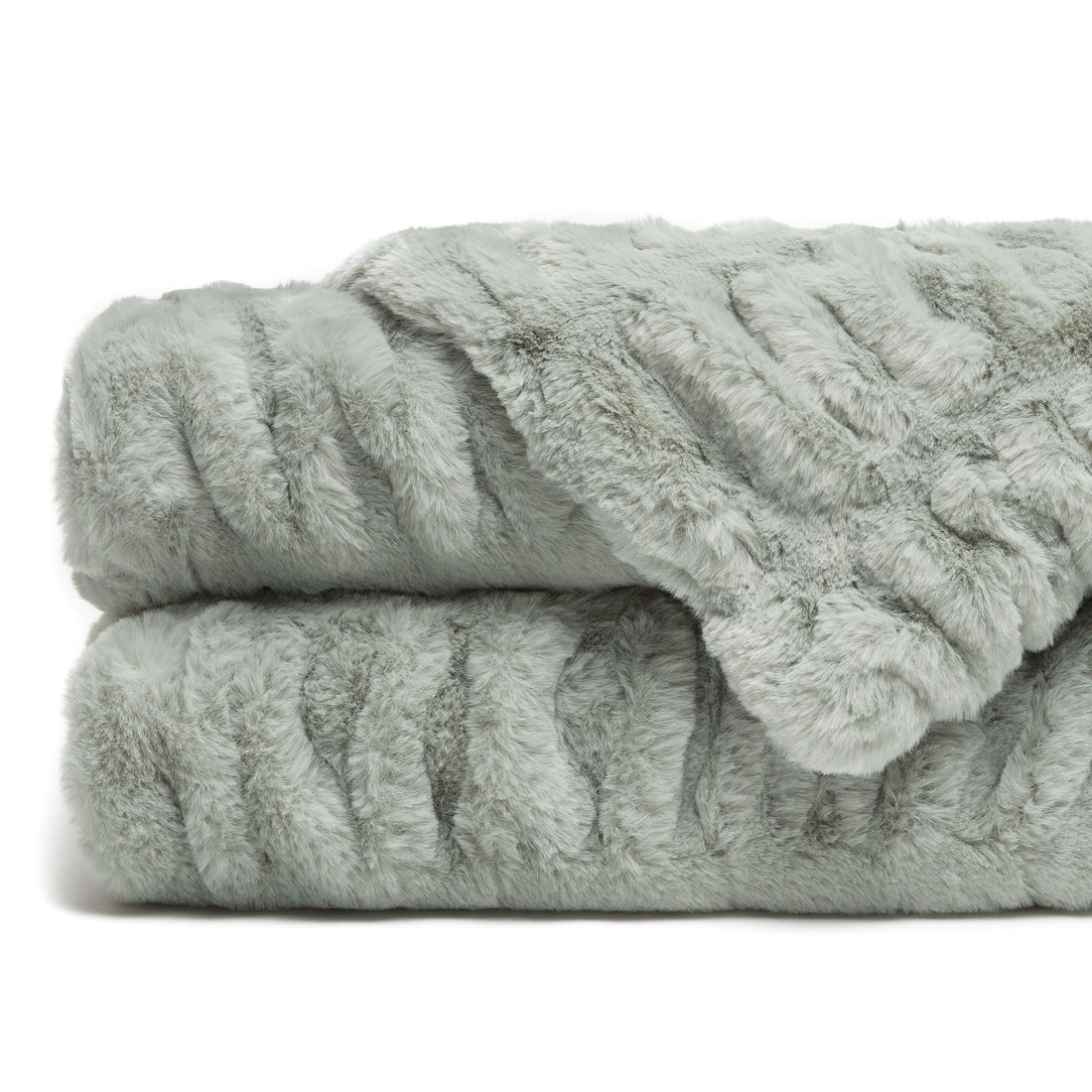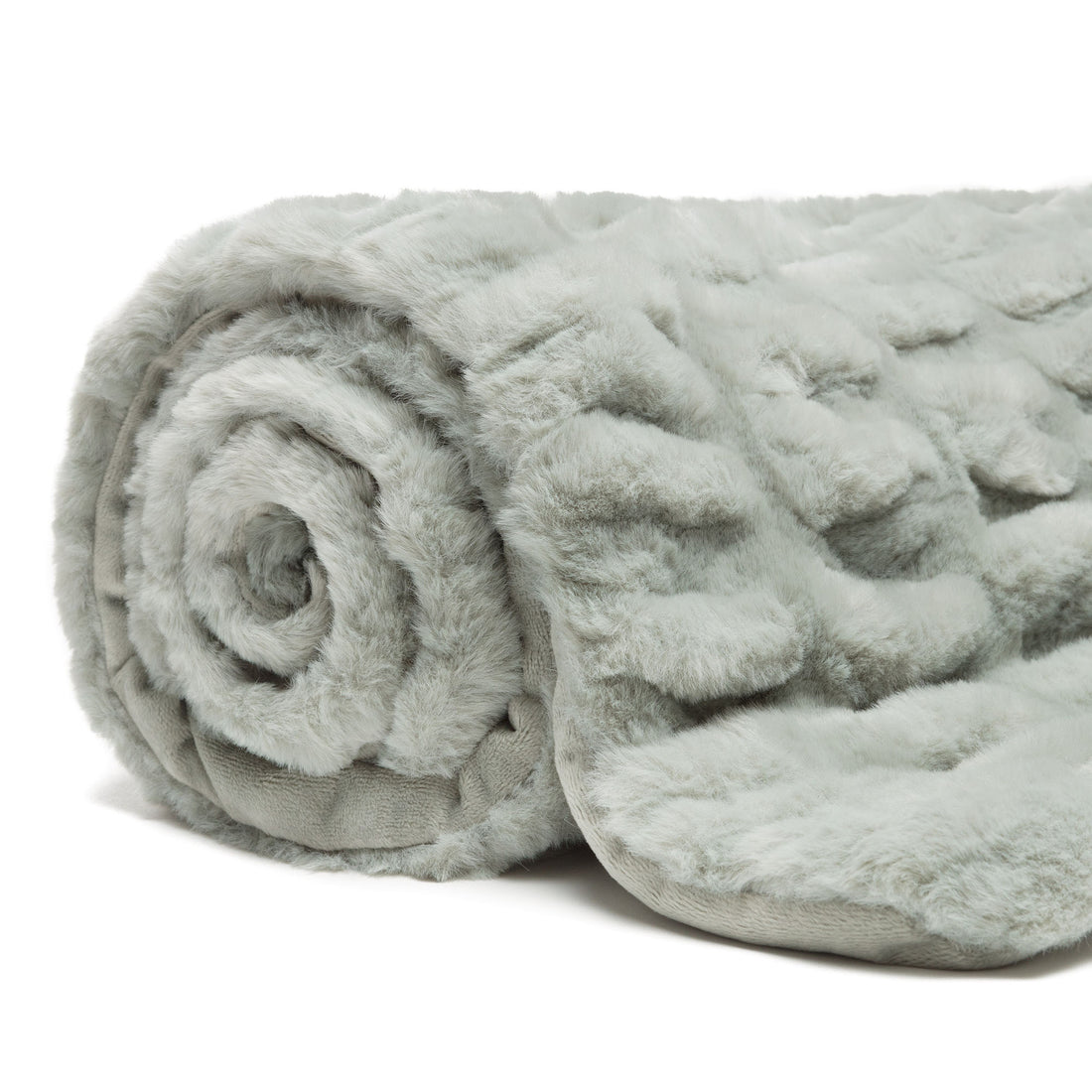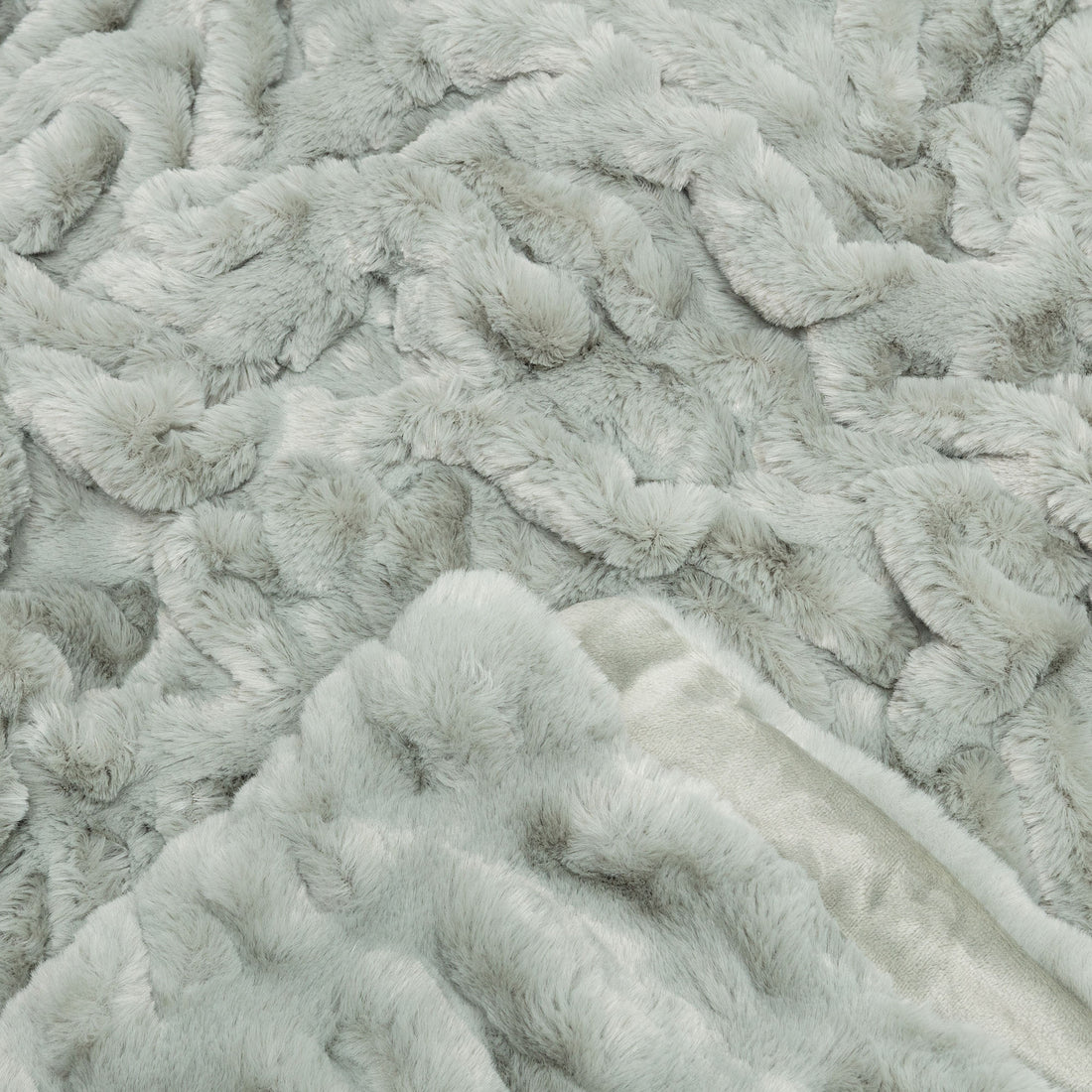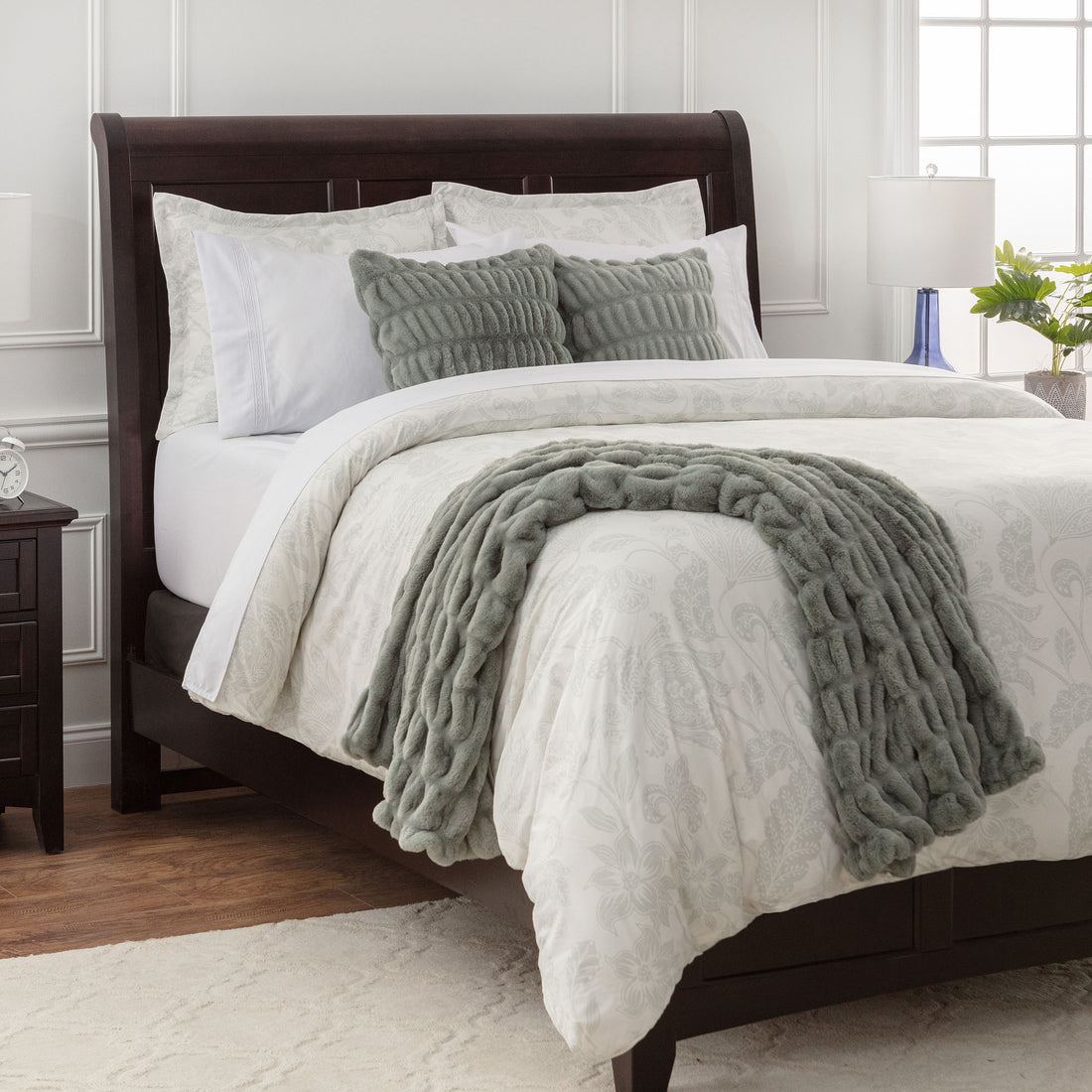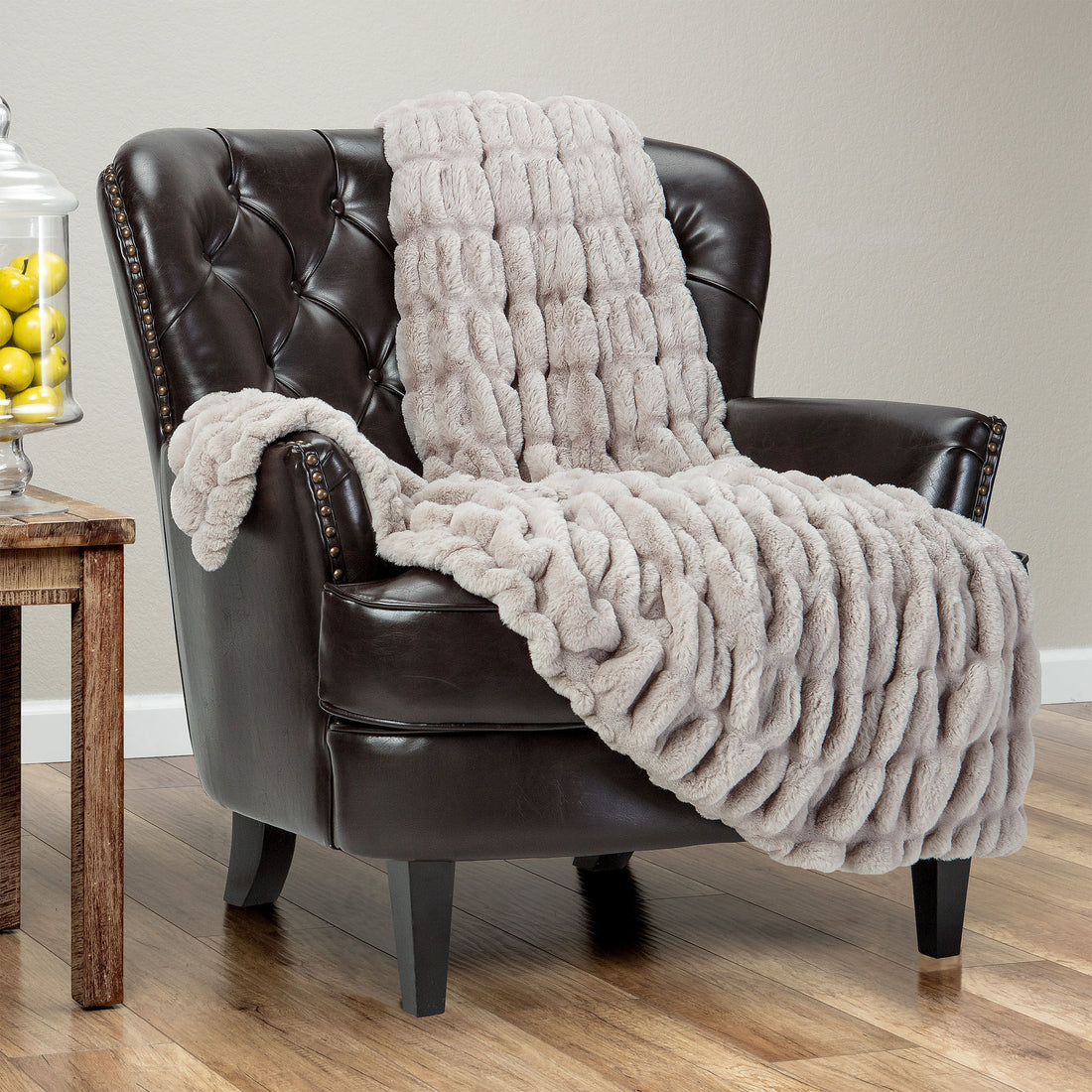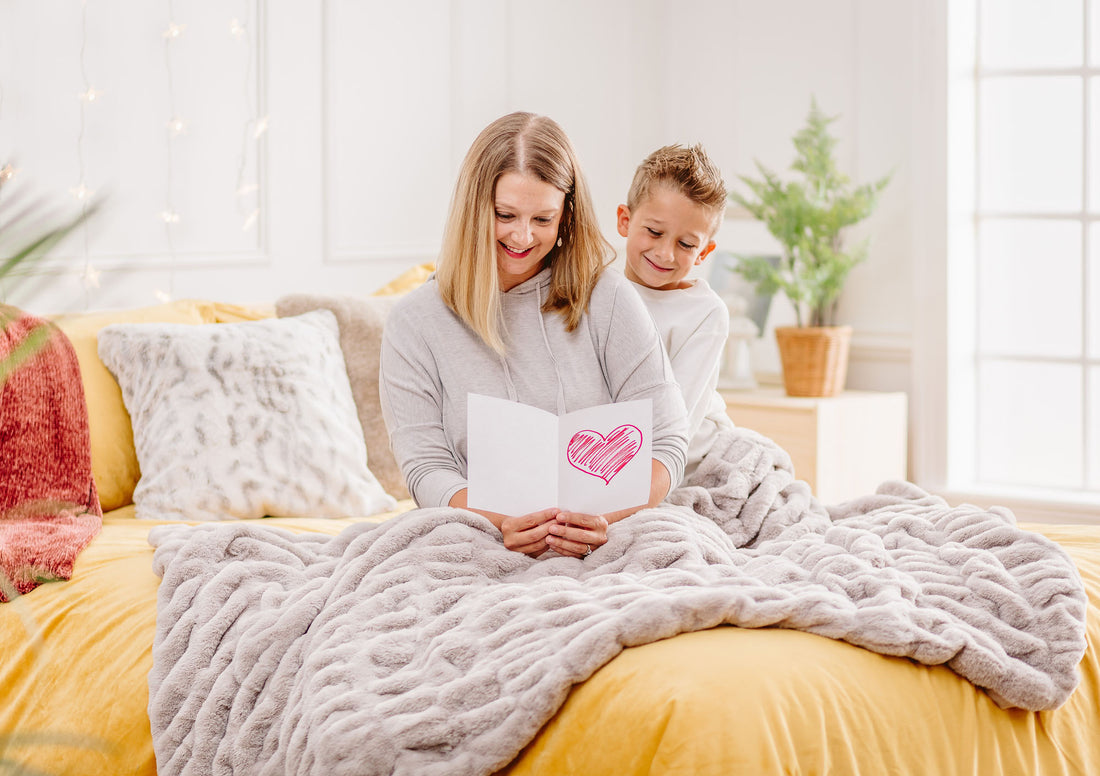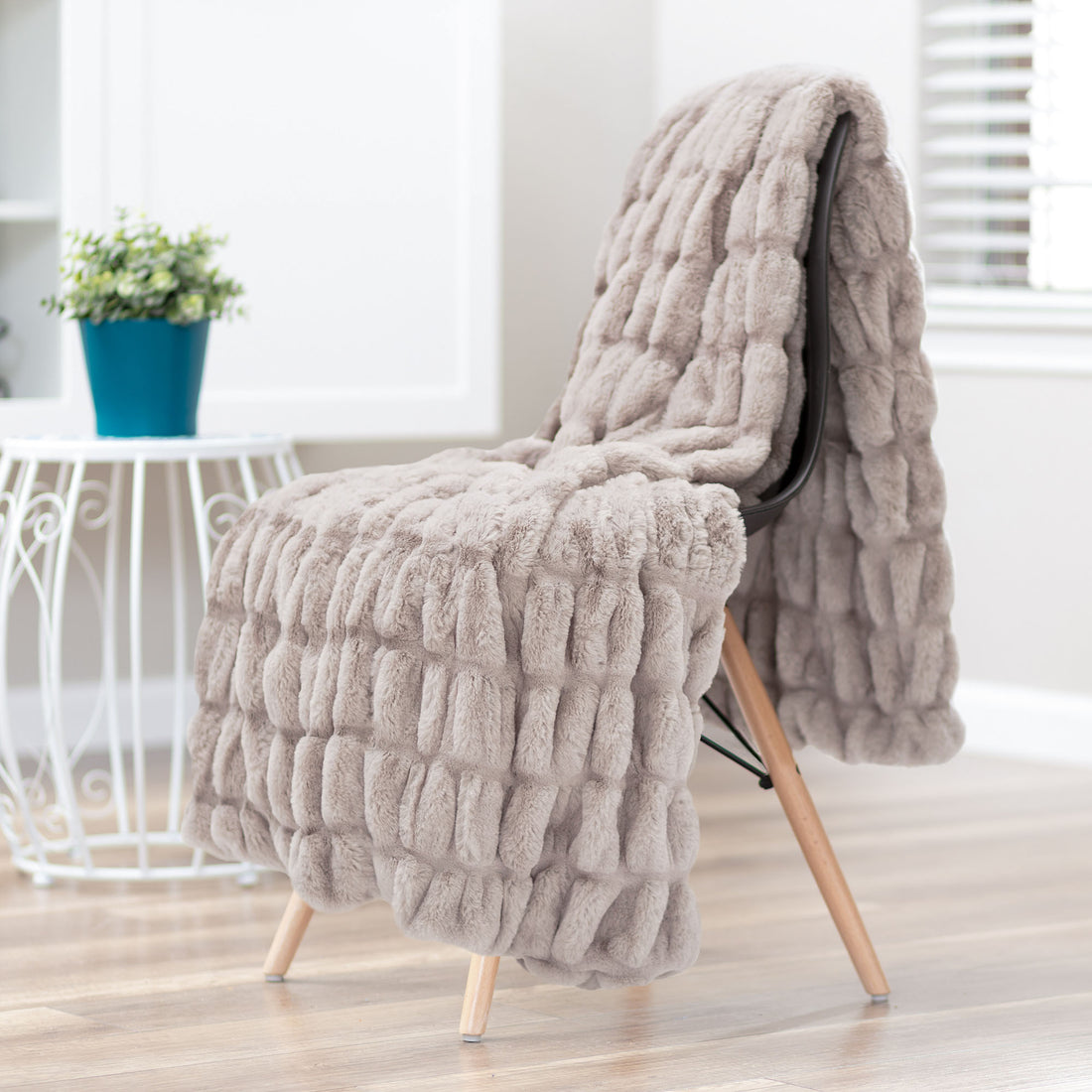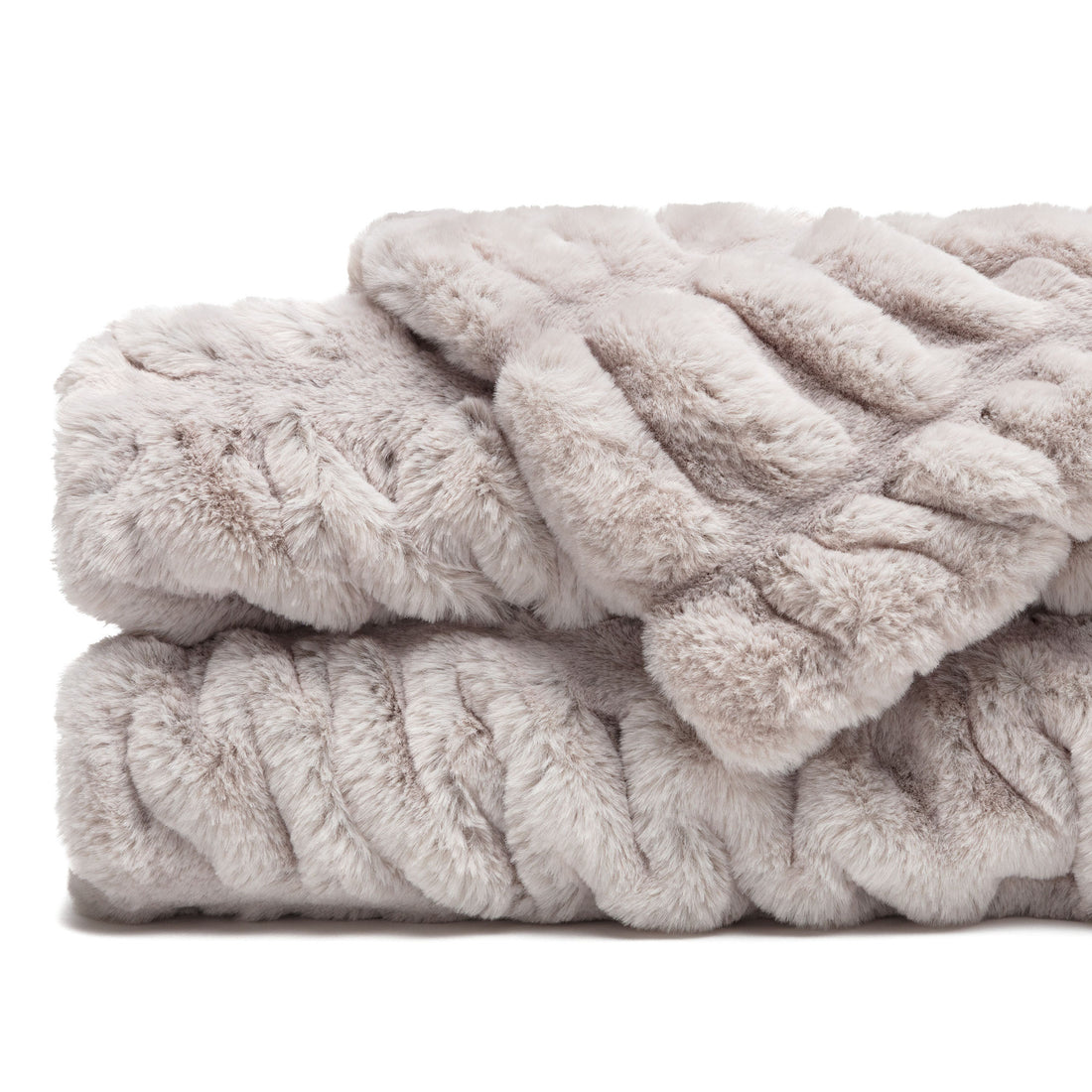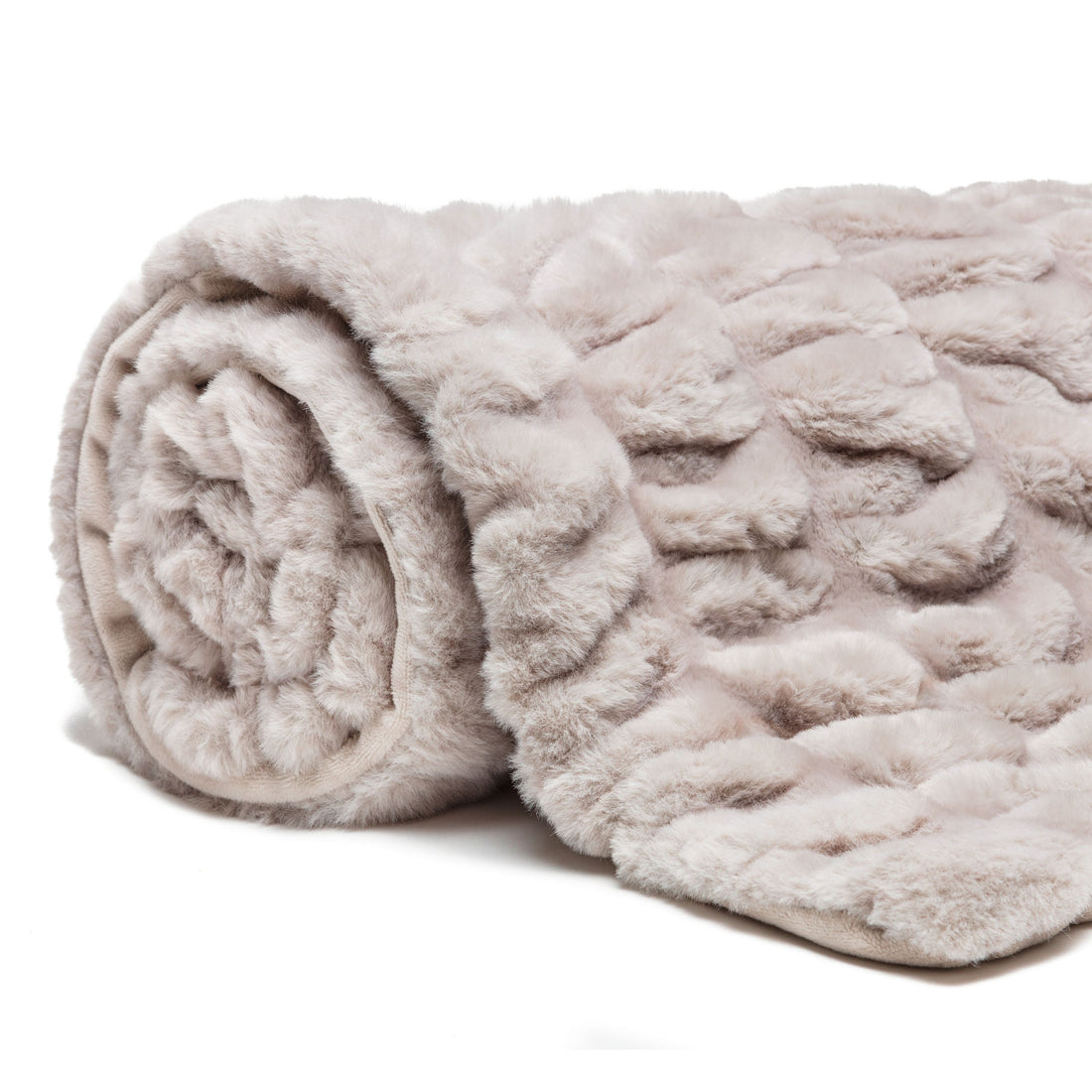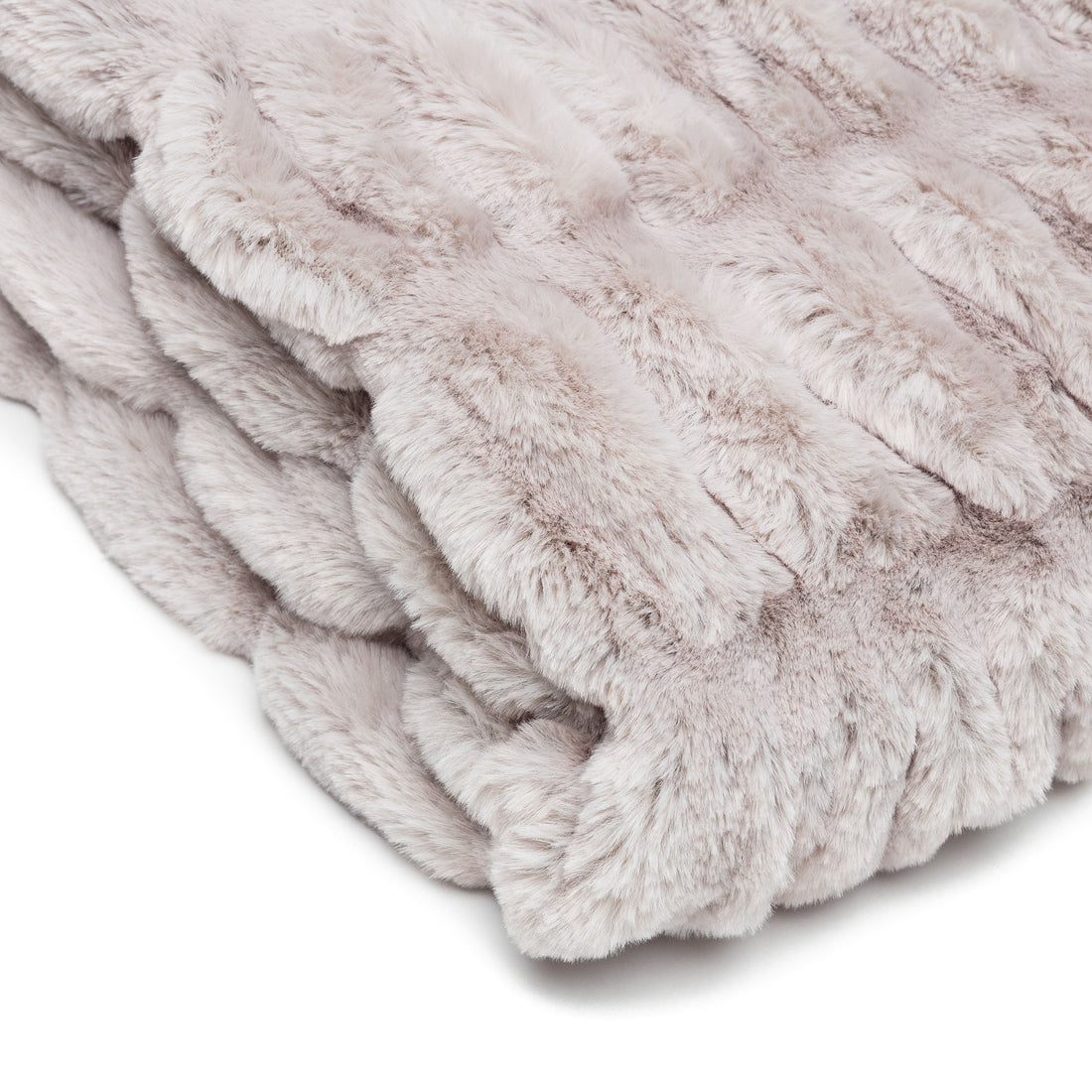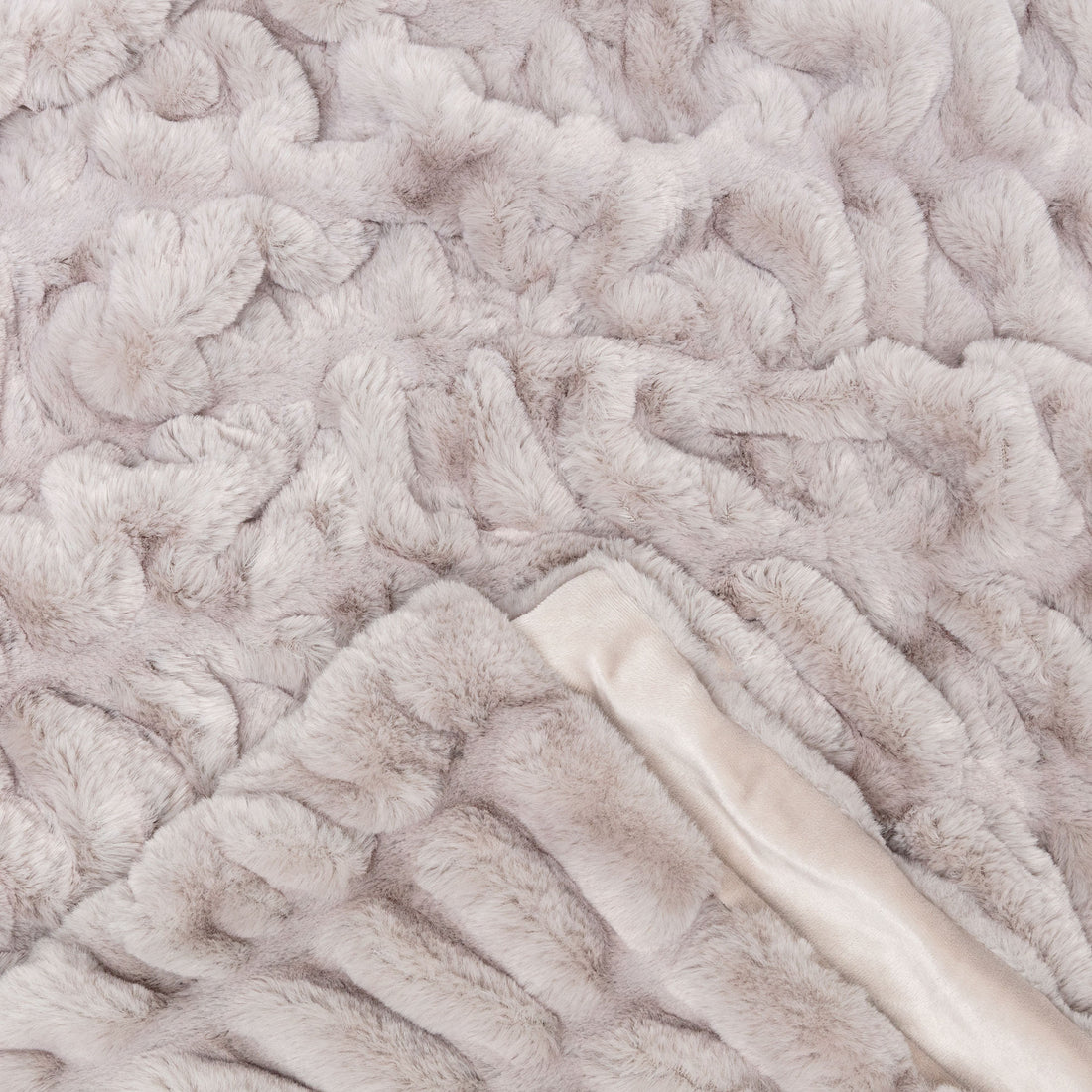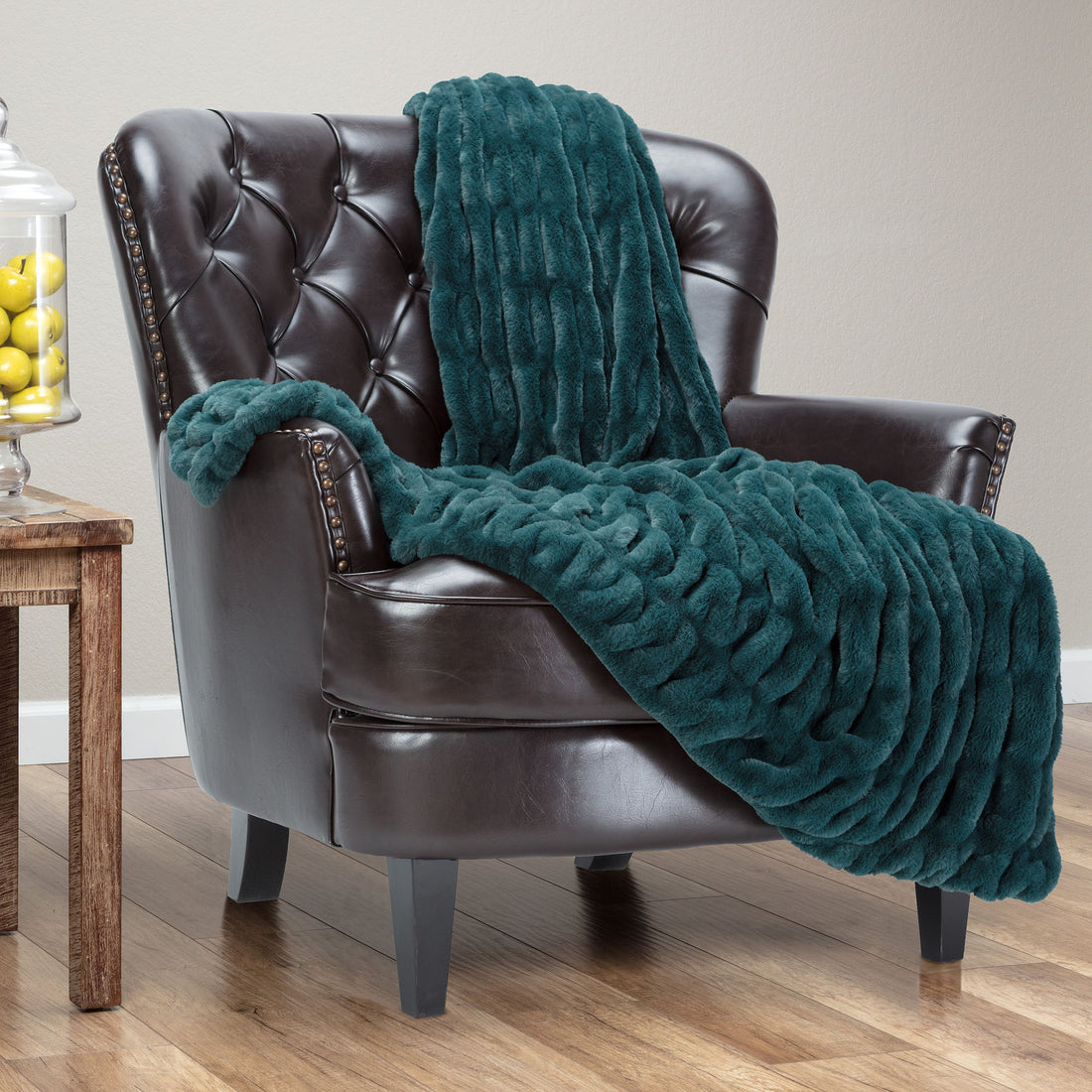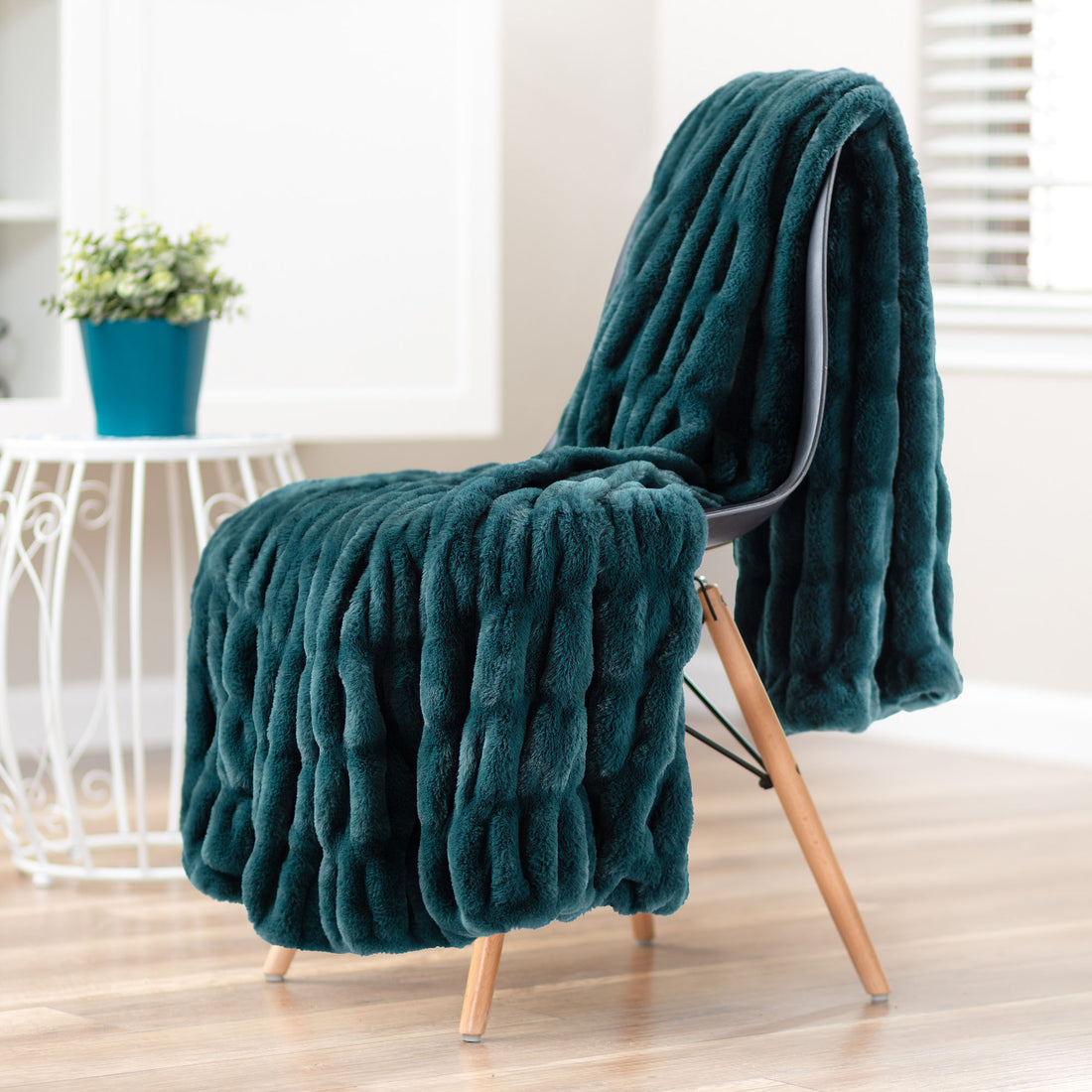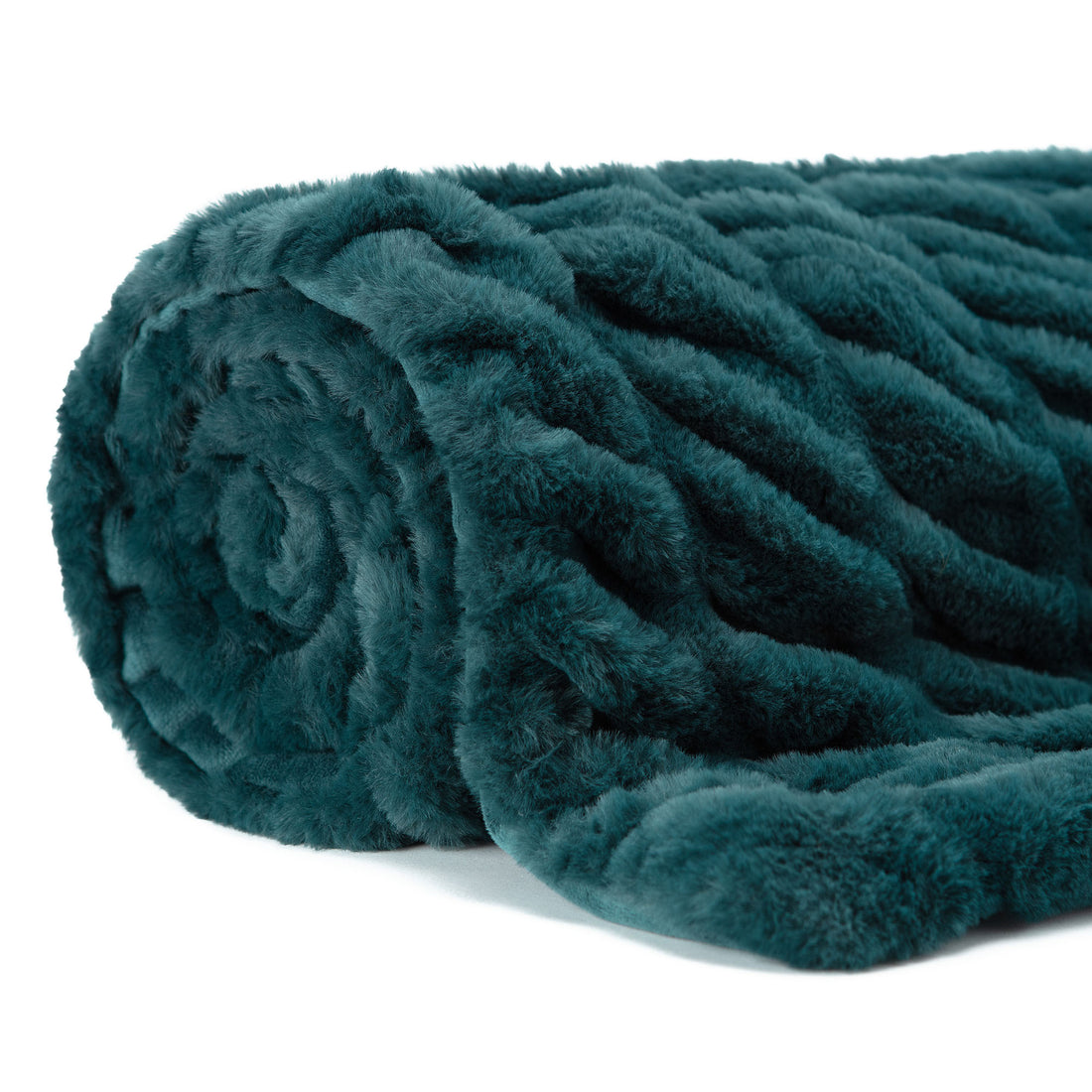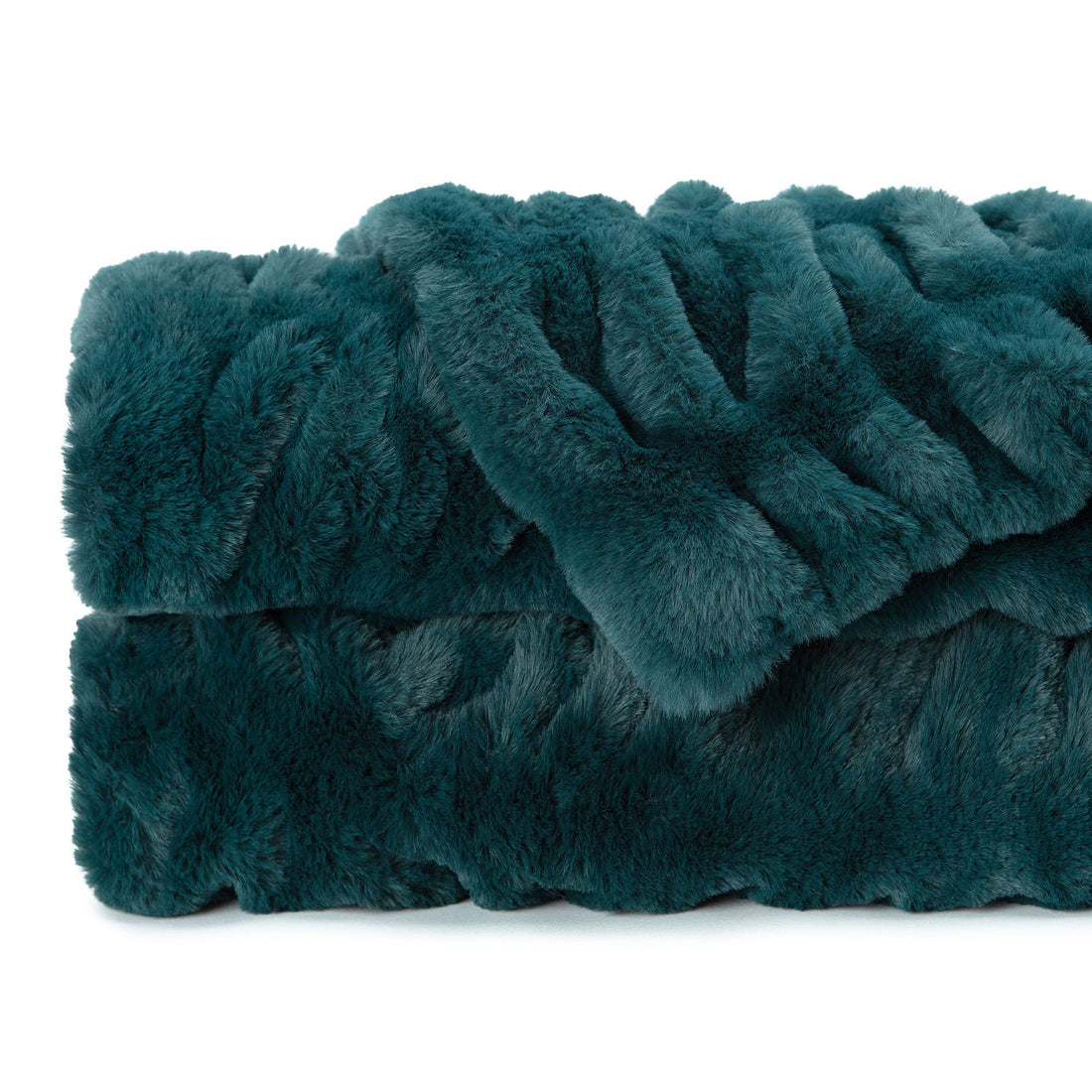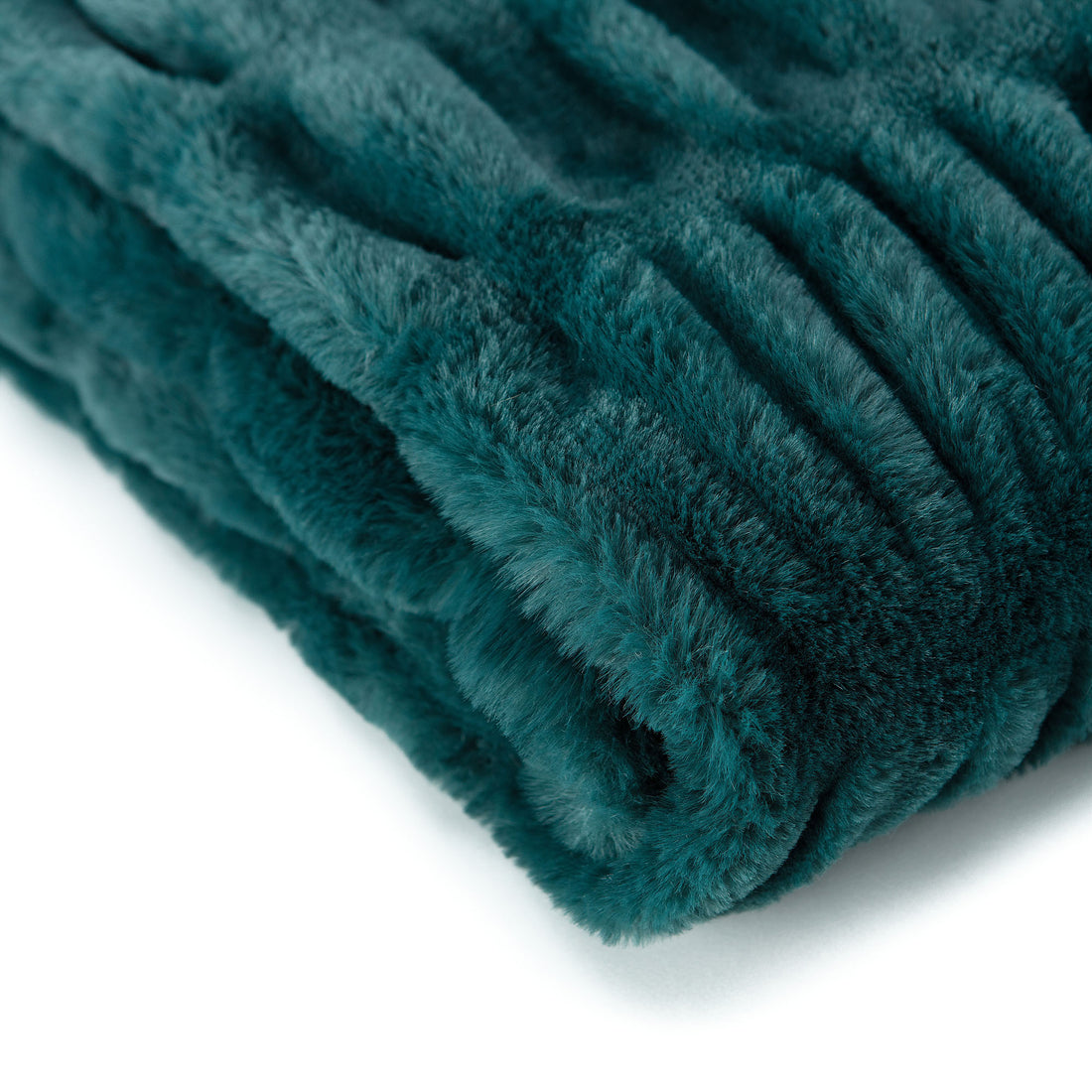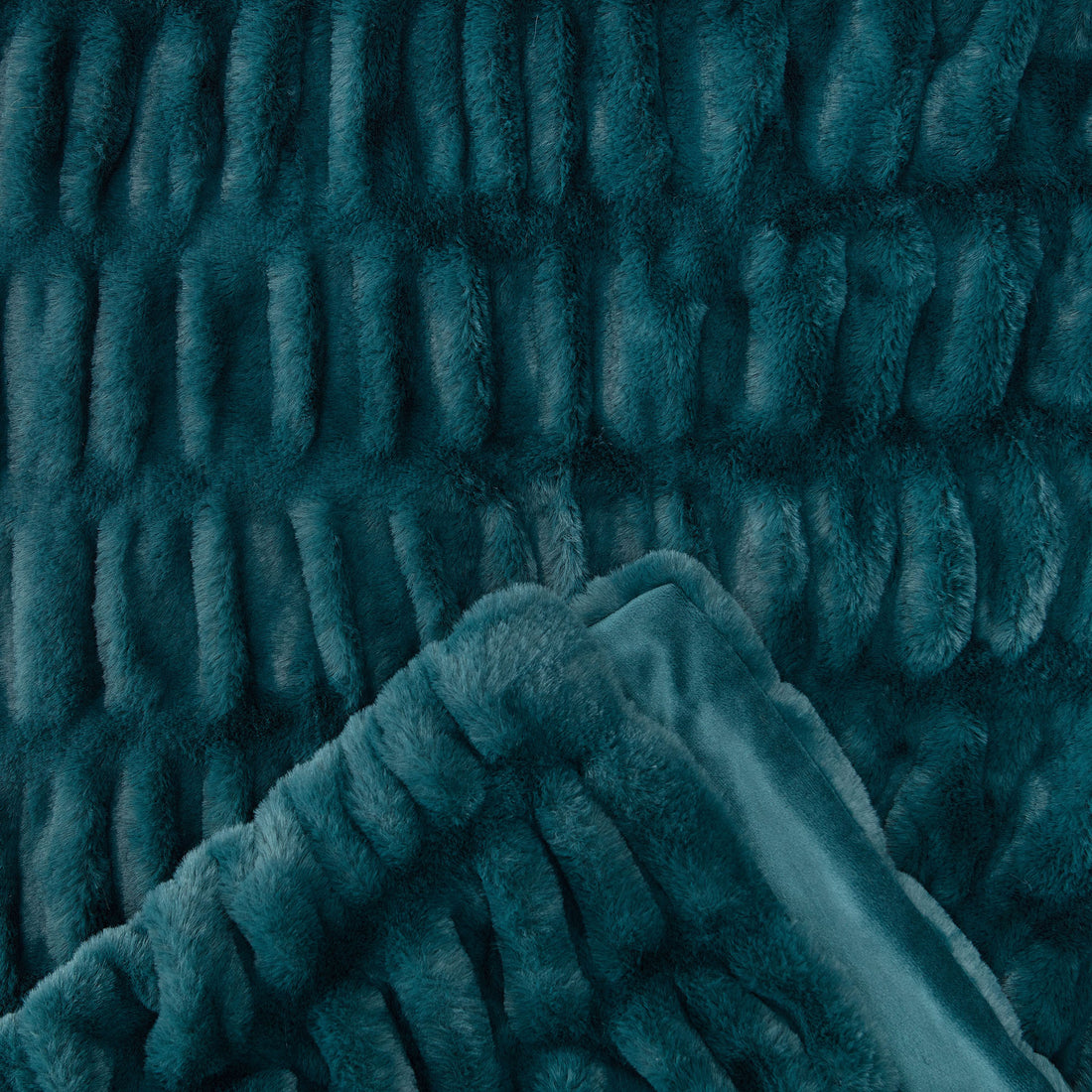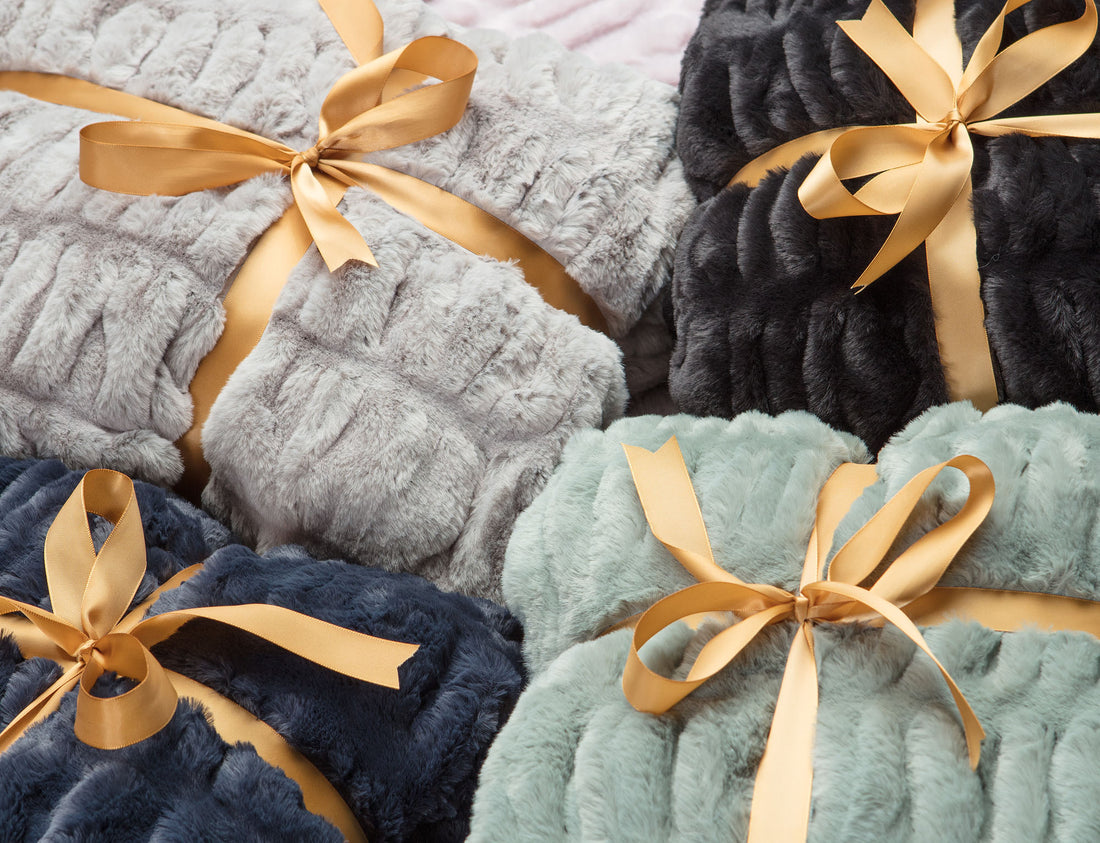 Product Description
Our Ruched Faux Fur Throw Blanket is a luxurious and stylish reversible throw that is not only looks great as a decorative piece, but also offers a soft and velvety smooth texture for ultimate comfort and warmth. Made from premium quality microfiber faux fur materials with matching reverse mink, it's durable construction is perfect for everyday use.

This throw blanket is great for various occasions, whether you want to cozy up outdoors, enjoy movie nights with the family, or simply add a stunning look to any living space. It can be draped over a sofa, placed on a living chair, or even tucked at the edge of your bedspread to add a beautiful textured accent to your space.

Available in different patterns such as solid, print, and tie-dye, it's easy to choose the design that best suits your personal style. With a wide arrangement of color options such as beige, black, aubergine, and mocha, it's easy to mix and match or find the perfect gift.

Available Sizes:
50" x 65"
Queen / Full (92" x 85")
King (108" x 86")
Product Attributes
| | |
| --- | --- |
| Part Number | CAN-CT-RUCHED-BEIGE |
| Care instructions | Machine wash on gentle cycle with cold water, tumble dry at very low temperature, holds several machine washes and dries beautifully |
| Gsm | 830 |
| Material | Polyester |
| Model | RUCHED |
| Pattern | Solid, Print,Tie-Dye |
| Reversible | Mink |
| Warmth level | Medium |
| Warranty | Limited Lifetime Warranty |
Furrrry nice
This throw blanket is so luxurious soft and super cozy... I highly recommend and it makes a great gift 🎁
Close (esc)
Popup
Use this popup to embed a mailing list sign up form. Alternatively use it as a simple call to action with a link to a product or a page.
Age verification
By clicking enter you are verifying that you are old enough to consume alcohol.